[Kimono Style] Try Your Own Creative Kimono for Sparkling Holidays
Sheila shares great ideas for Christmas and the New Year, when kimono that show off the seasonal themes and shiny threads that sparkle especially brightly.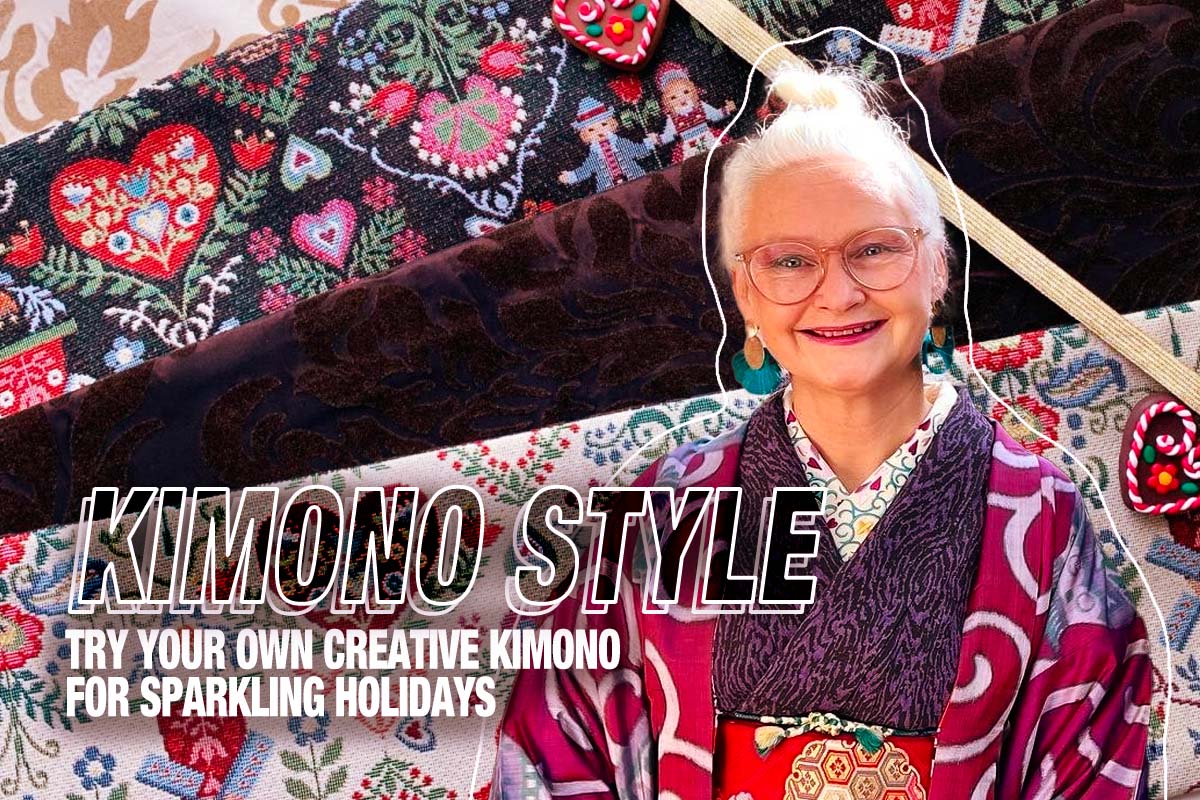 ~~
~
Before you know it, it's Christmas again and the annual question becomes what was achieved this year.
Well, I am certainly happy to have published a new book, and I have done a lot of work for JAPAN Forward, NHK and other media outlets. Throughout, my message really doesn't change. It is just to enjoy kimono as the wonderful Japanese fashion item that it is.
Now that we're out of lockdown, we can be excited and hopeful that festivals and events will be able to take place again in 2022.
COVID-19 is not over, but we are learning how to live with it. The kimono industry has been battered, like many other industries. But recently at a kimono sale, I was happy to see that there are still new and interesting seasonal designs appearing, especially in obi.


Winter Obi, Light from Dark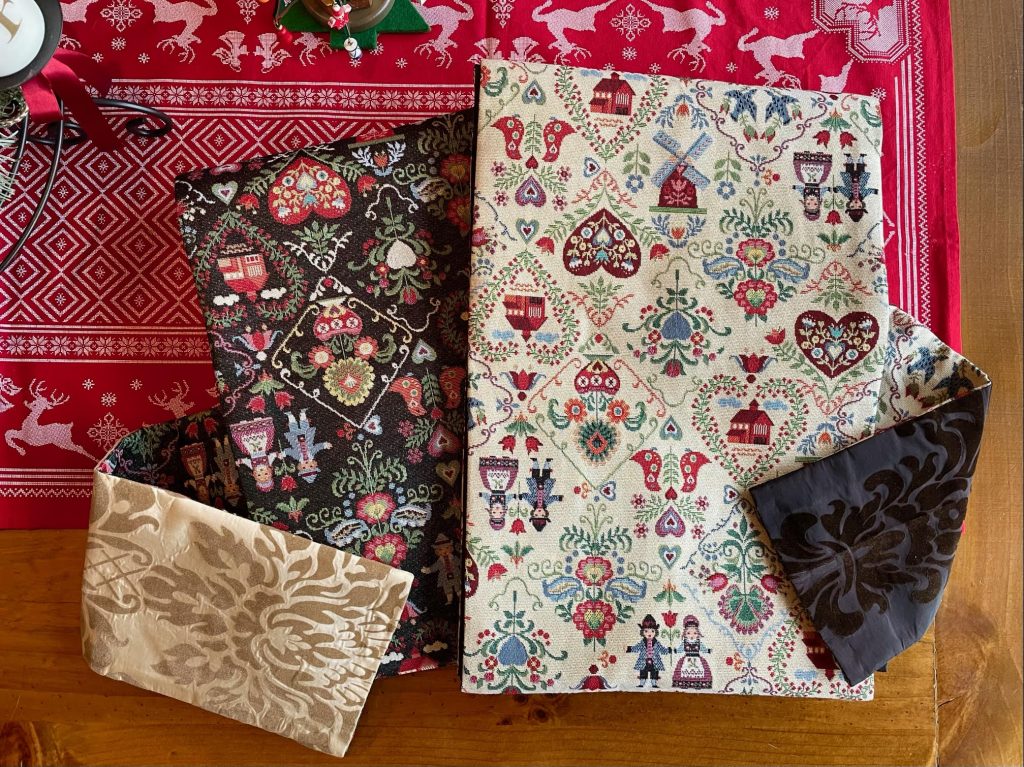 At the kimono sale, I found a black obi with balls and circus characters worn on a black kimono with long green lines, like pine needles. The person wearing it also had a cute Christmas decorative haori himo at the top of her obi.
A black obi with paper cranes in red, gold and green would be perfect for bringing in the New Year. I tied a camellia obi with a pink cord onto a black kimono and the effect is rather Christmassy, I think.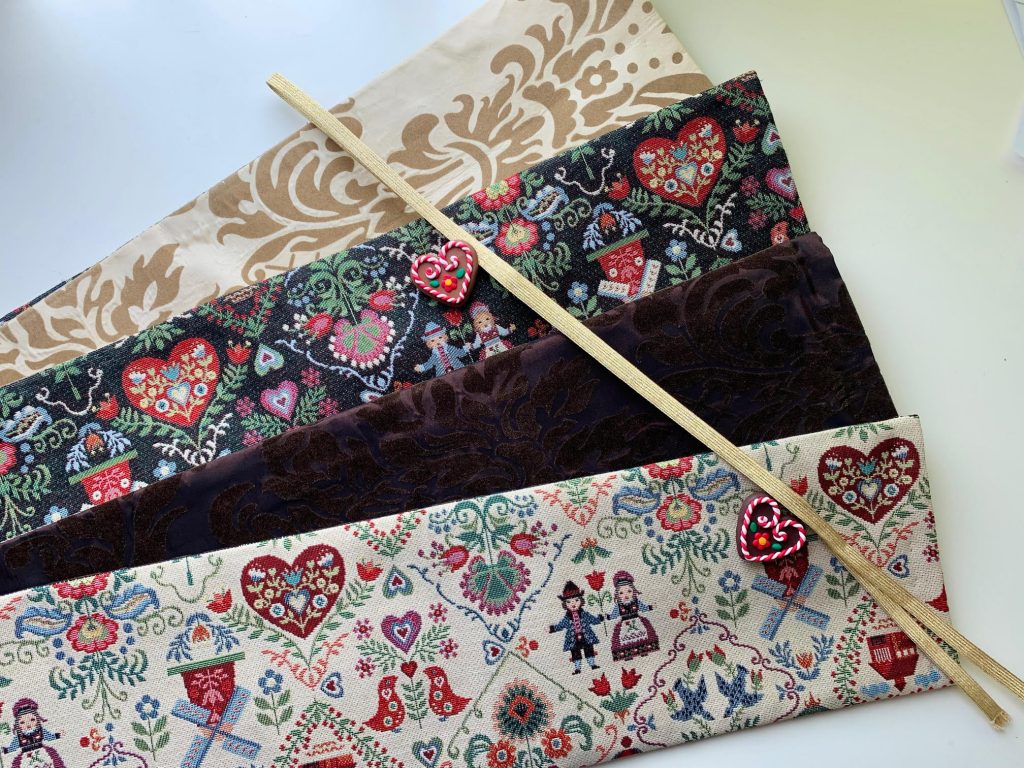 Black obi with snowflakes and snowmen would be fine throughout the winter, and the designs are a lot of fun. A cityscape at night in silver and black would also look good throughout the winter.
My favorite obi is one with a black ground and Christmas tree balls and decorations on it. This one is for Christmas only, but it's full of colorful cheer. A white yuzen dyed obi had a large green and red ribbon and a bevy of stars and reindeer in the snow, which was also attractive and Christmassy.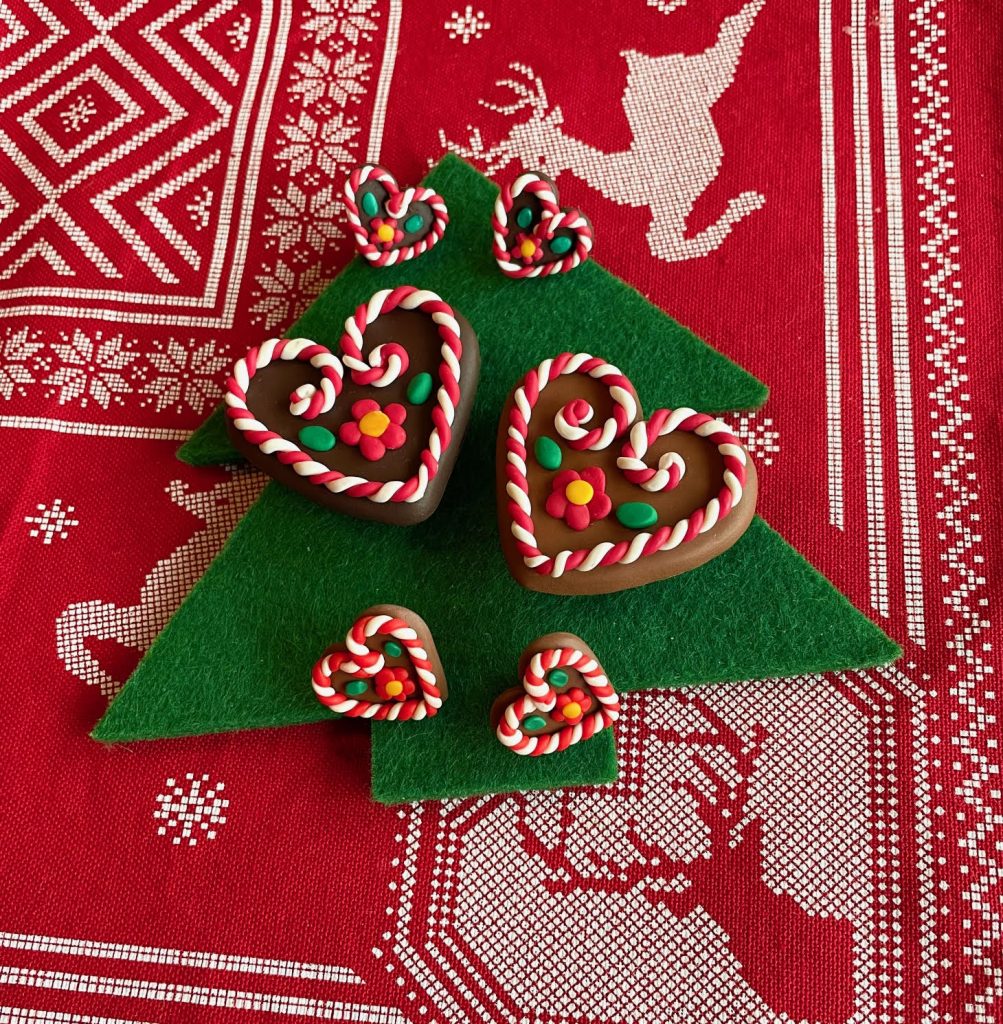 Accessories Bring More Fun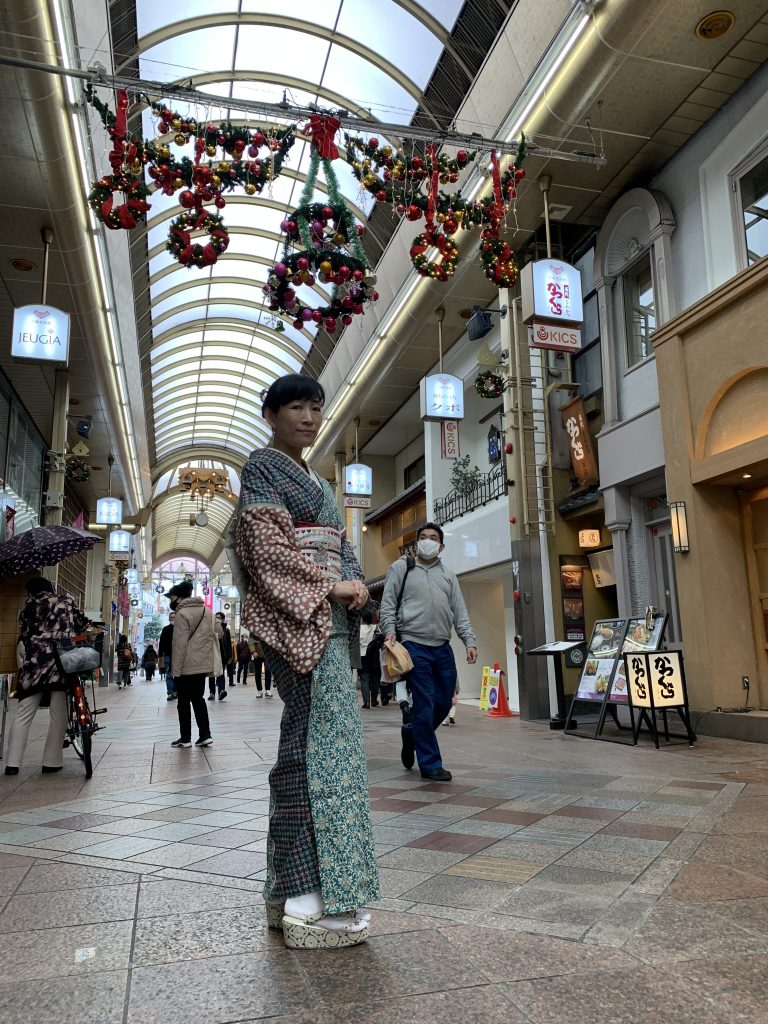 A couple of friends on Instagram have been crafting kimono items.
@emily_in_kyoto has been sewing her own cotton kimono and accessories for a while. Not only kimono, but bags and obi too. Her kimono are unusual in that she makes them in parts which can be zipped together. This means that she can change the sleeves or wear different ones, if she wants to.
She also makes her kimono katamigawari, (with different left and right sides). She sent me photos of herself in her unusual kimono in the streets of Kyoto. The sleeves she uses are brown with cream dots, and contrast with the kimono. There are three parts for the kimono, a tweedy looking green part, a green floral design in the art nouveau style, and a red side with cola bottles. The combinations are fun, and playful and she completes the outfit with a white obi with a design of wine glasses.
@emiko.atelier.kuroneko lives in Germany. She teaches people to make sushi, and she loves her kimono. This year she crafted a beautiful kimono outfit that expresses her love of both her countries.
The kimono is a black woven kimono with green, red and yellow checks on it. Emiko adds a white lace collar to it, and is wearing lacy sleeves. She pairs this with a red collar that has a pattern of holly on it, and a beautiful obi which looks like a German folk design.
She has made the obi in black and white versions, and has made Nagoya obi and han haba, half width versions. She has made small Christmas ornaments out of clay to go on the obi with matching earrings too. They are as cute as Christmas candies. Emiko is making a new tradition with her blend of European culture and her native Japanese culture. These and other items she has made are on sale at BASE in Japan here, and etsy in Europe at the link here.


A Silvery Christmas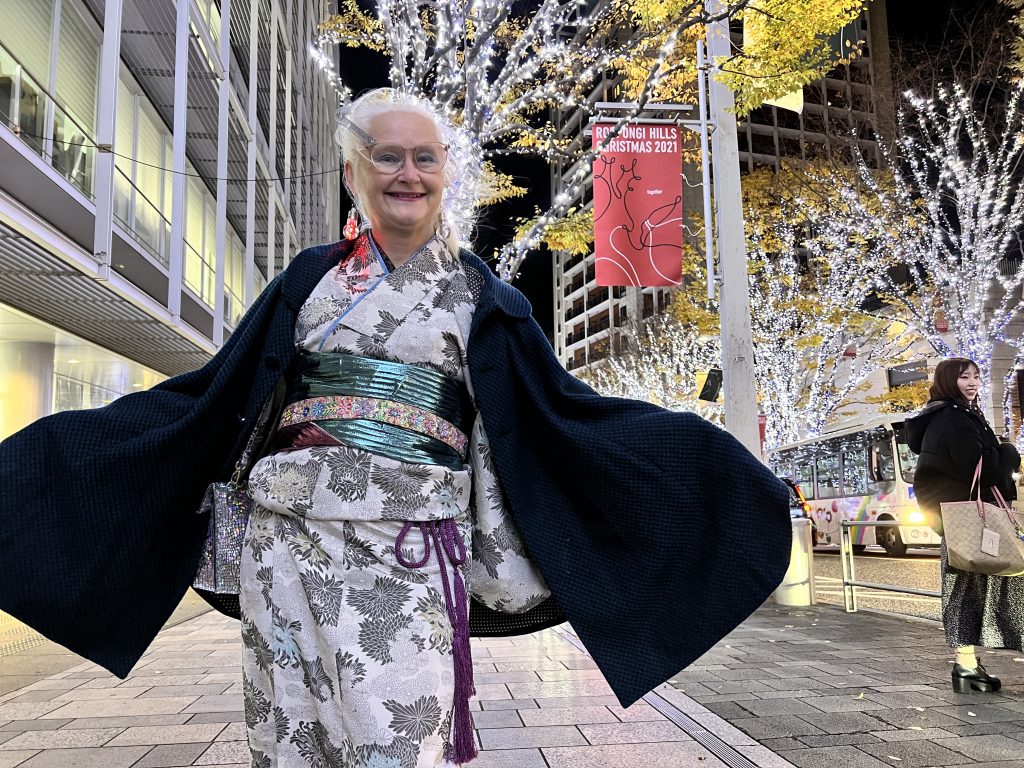 I cannot match Emily or Emiko in creativity, but I put together some seasonal outfits for going out at Christmas. The first one is based around silver, to go out and look at the illuminations with my friend, Michael.
My gray majorica omeshi kimono has silver threads in the weft threads, and they can shine in the light. A brightly colored shiny obi from @Rumirockstore is added to reflect as much light as possible. I accessorize with my hologram bag, for maximum reflectiveness.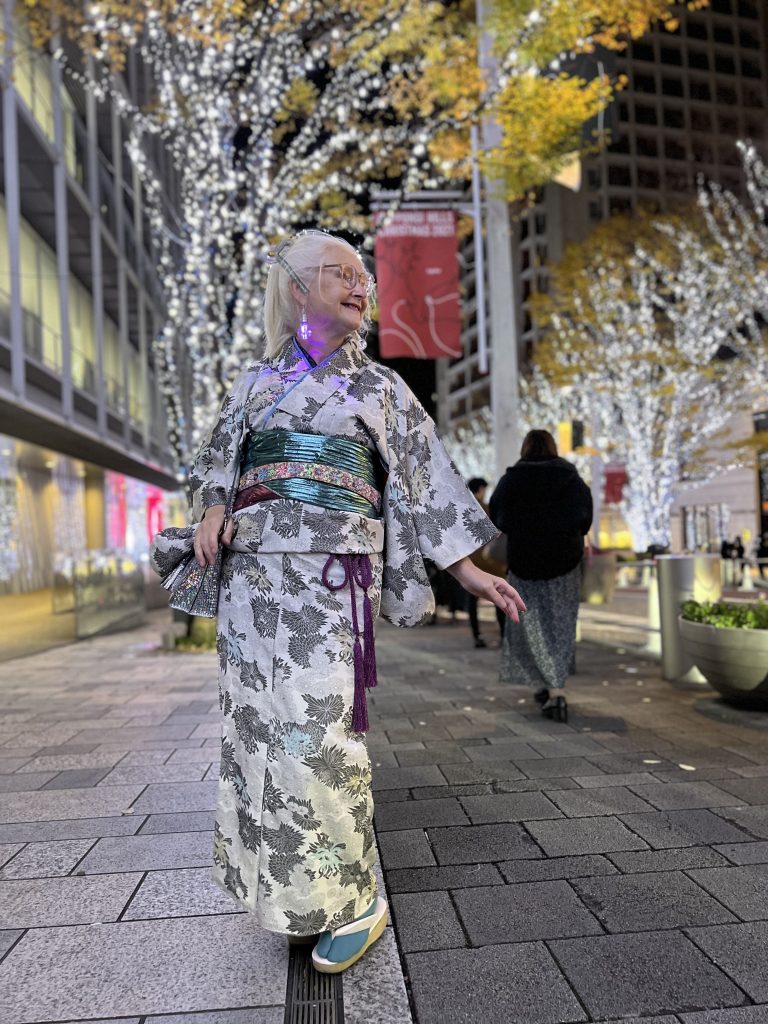 My second outfit is for wearing around Christmas and the New Year. It consists of a plain green kimono with a black obi that has a seasonal camellia design. The obi accessories are all in red and white, which is appropriate for the celebration of New Year.
One of the joys of kimono is to be able to express and respond to the seasons as they come. I hope you will be able to add some seasonal cheer to your clothing and have a beautiful holiday season.


Author: Sheila Cliffe
Find other columns on kimono by author Sheila Cliffe, at this link.