FIGURE SKATING | Nathan Chen, Yuzuru Hanyu Go Through Final Preparations for Free Skate
Hanyu trained with the next-to-last group, and looked fine until the 27th minute of the training session, when he went down hard while attempting a quadruple axel.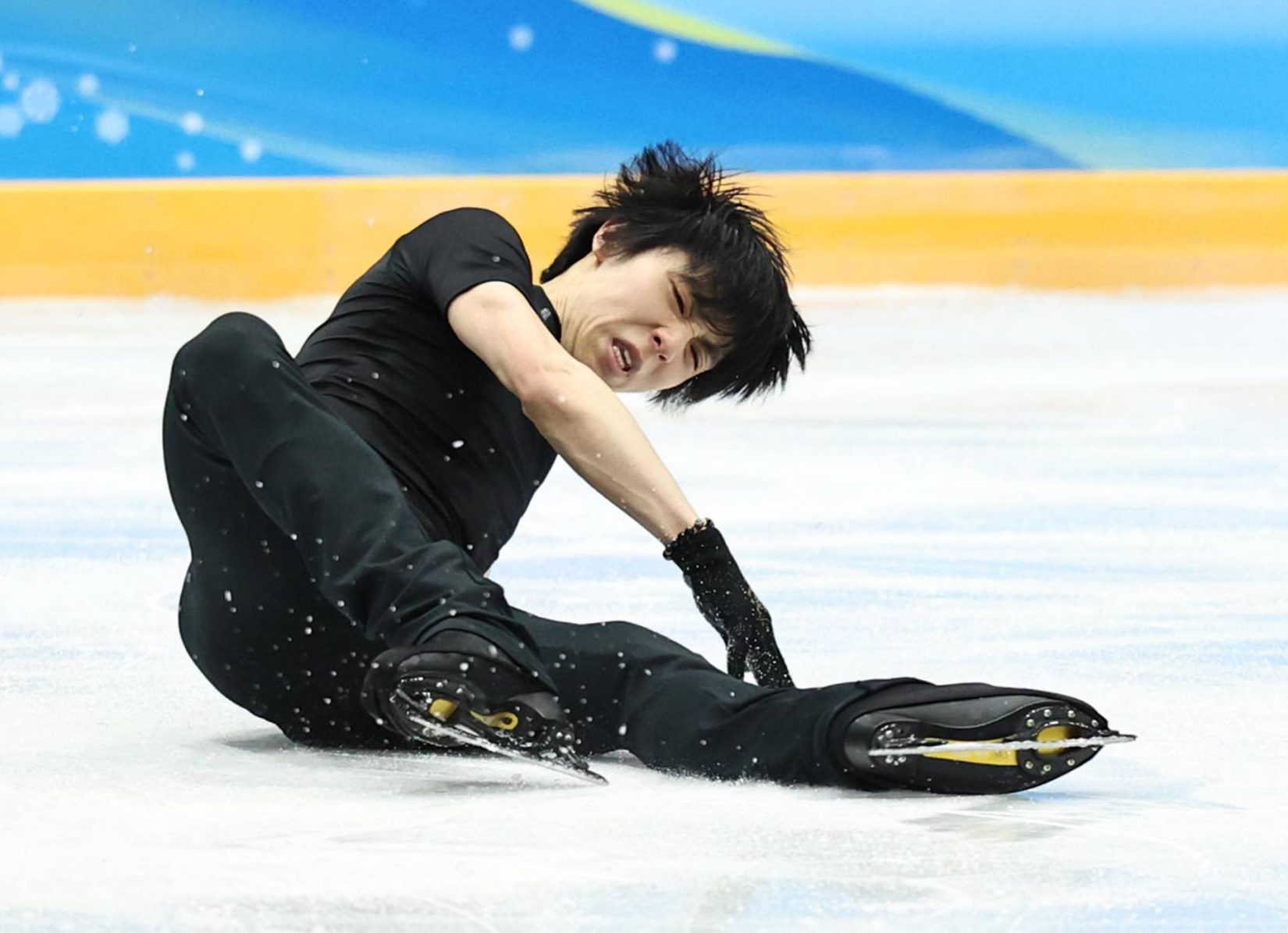 ~~
The top men's skaters went through their paces Wednesday afternoon, February 9, on the practice rink at Capital Indoor Stadium ahead of Thursday's free skate. All eyes were on three-time world champion Nathan Chen, who is in the lead following the short program, and two-time Olympic king Yuzuru Hanyu, who is in eighth place.
Hanyu trained with the next-to-last group, and looked fine until the 27th minute of the training session, when he went down hard while attempting a quadruple axel and appeared to hurt his troublesome right ankle again. He did not attempt another jump for several minutes, while twice retying the laces on his right boot.
Following the session, Hanyu walked through the mixed zone quickly and told reporters, "Thank you. I will do my best tomorrow."
When he was asked if his leg was OK, he put up his left fist and only said, "Thank you," while walking away.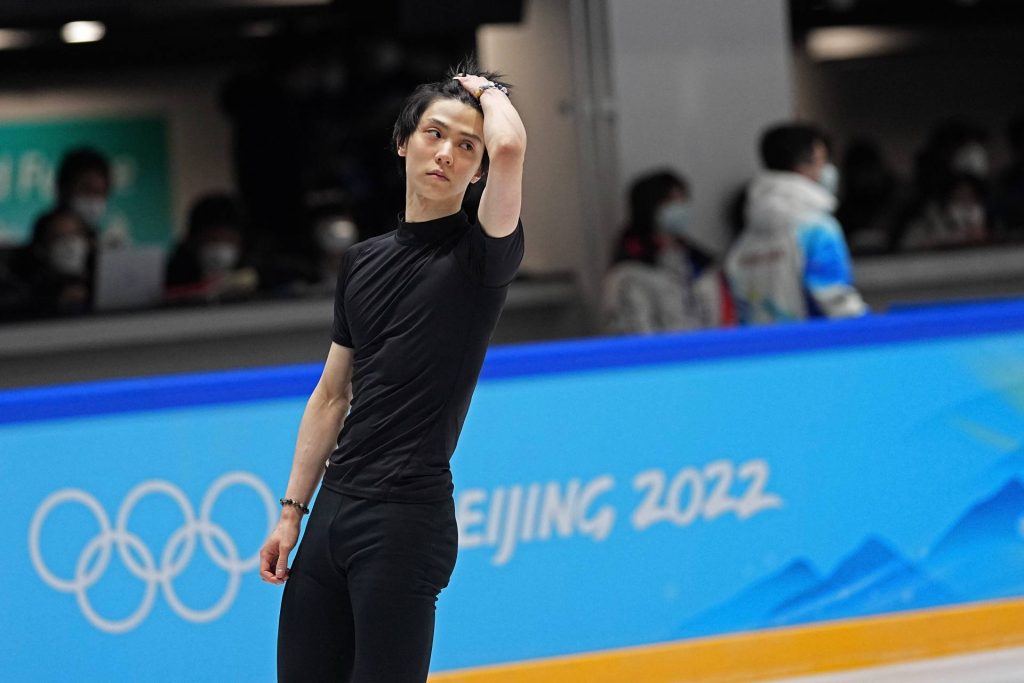 A possible injury aside, Hanyu already faces a significant challenge to try and make the podium on Thursday. With a score of 95.15 in Tuesday's short program, he is more than 18 points behind Chen (113.97), and 10 points behind compatriot Shoma Uno (105.90) in third place.
Hanyu can still realistically claim a third Olympic medal with a clean free skate to "Heaven and Earth." He came from more than 10 points behind at the 2017 world championships, when he was fifth after the short program, to win his second world title.
A third Olympic singles medal would tie Hanyu with Russia's Evgeni Plushenko (one gold, two silver) for the second most ever, behind Sweden's Gillis Grafstrom, who holds the record with four (three gold, one silver).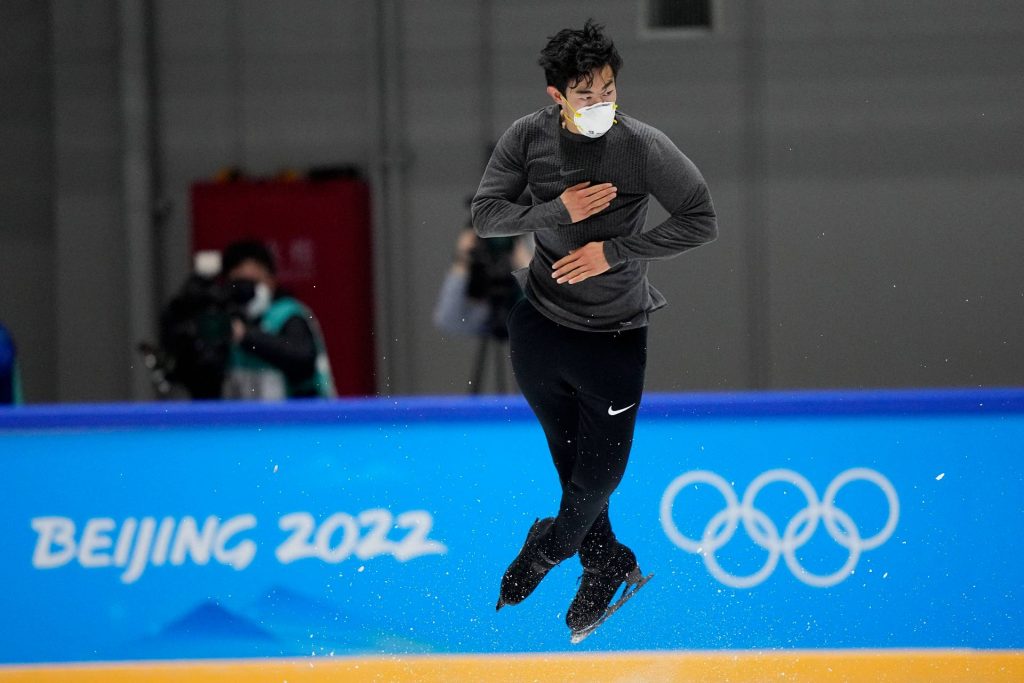 Chen will try to become the first American since Evan Lysacek in 2010 to win the Olympic gold, following his world record in the short program on Tuesday. Chen worked hard on his jumps during Wednesday's training and will perform to "Rocketman" in the free skate. He was the only skater in the group to practice with a mask on.
Kagiyama, who is second behind Chen with 108.12, and Uno came through the practice session unscathed. They will be in the final group of skaters Thursday along with Chen, South Korea's Jun Hwan Cha, Georgia's Morisi Kvitelashvili and American Jason Brown.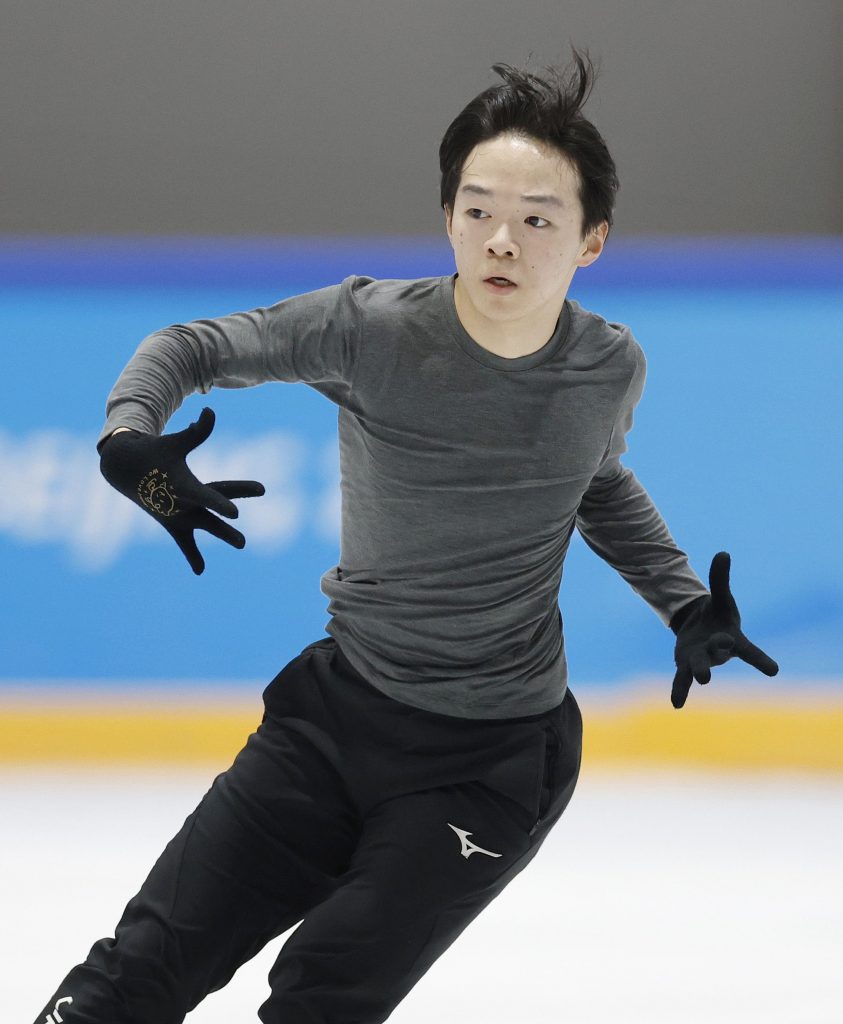 Kagiyama worked on his free skate to "Gladiator" and looked sharp.
When asked about his condition, Kagiyama said, "It's perfect. I was light today."
Uno ran through his free skate to "Bolero" and commented "I will do my best," after practice.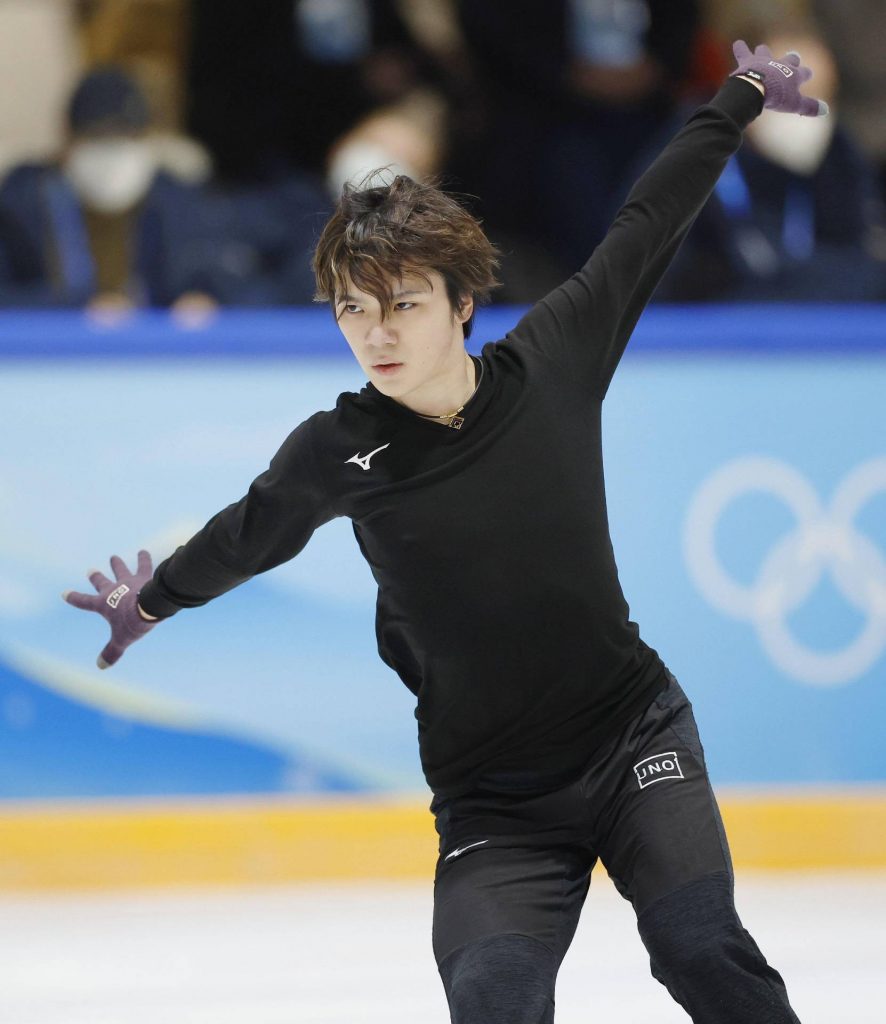 The top six skaters in the short program all set personal bests on what was a phenomenal night of skating Tuesday. Britain's Robin Cousins, the 1980 Olympic champion, could not believe what he saw.
"I need to go lie down in a dark room while my head unravels the insanely brilliant performances in that Men's SP," Cousins posted on Twitter. "To say they were on fire (triple flame emoji) is an understatement."
Follow the figure skating news and other events at the 2022 Winter Olympics in greater detail on JAPAN Forward's dedicated sports website, SportsLook.


Author: Jack Gallagher
The author is a veteran sports journalist and one of the world's foremost figure skating experts. Find articles and podcasts by Jack on his author page, here, and find him on Twitter @sportsjapan.