FIGURE SKATING | Yuzuru Hanyu Announces Retirement From Competition, Will Continue Career as a Pro Skater
"I have already won everything I want to win," the two time Olympic champion said. "I don't like the word 'retire,' so I don't want to say this word very much."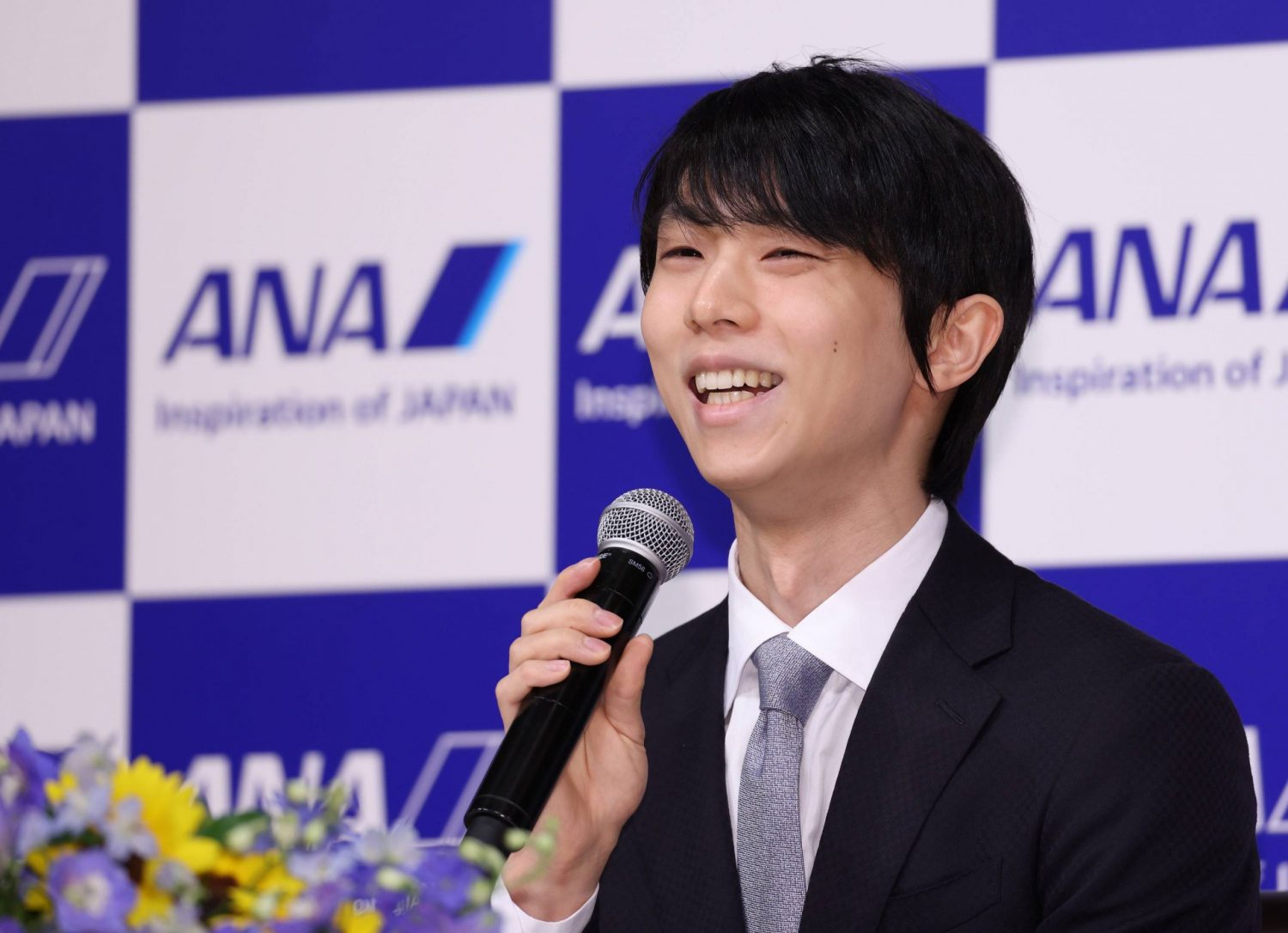 On a rainy Tuesday afternoon, two-time Olympic figure skating champion Yuzuru Hanyu announced his retirement from competition in a news conference at a Tokyo hotel.
The 27-year-old, a living legend in his sport, spoke to the media wearing a dark suit with a white shirt and gray tie on July 19. Hanyu, composed and speaking without becoming emotional, talked for approximately eight minutes at the outset, before taking questions from the assembled press.
The Sendai native, a two-time senior world champion, four-time Grand Final titleist, and six-time Japan Championships winner, thanked his fans, the media, and his teachers and coaches for all of their support during his illustrious career.
Hanyu explained that while he's retiring from competition, he would continue his career as a pro skater, likely in shows.
"I have decided to work as a professional athlete," Hanyu stated. "I would like to work even harder on the 4.5-rotation jump (quadruple axel) and succeed in front of you. I will continue to fight.
"I won't participate in the competitions anymore," Hanyu continued. "I have already won everything I want to win. I don't like the word 'retire,' so I don't want to say this word very much."
Hanyu expressed a desire to no longer be constrained by the confines of competitive events.
"… If I break away from the framework of competition, I can let people see more things I want to show," Hanyu commented.


End of an Era
Hanyu's decision to announce his retirement likely came after months of deliberation following the Beijing Olympics, where he finished fourth behind American gold medalist Nathan Chen and compatriots Yuma Kagiyama (the silver medalist) and Shoma Uno (the bronze medalist).
Though he did not medal in China, Hanyu attempted the mythical quad axel in his free skate but was unable to land it successfully. The fact that he tried the difficult jump on such a grand stage earned him great admiration from throughout the skating community.
Hanyu's announcement this day was likely hastened by the forthcoming release of this season's Grand Prix assignments by the International Skating Union, which are expected any day now.


A Remarkable Legacy
Hanyu became the first Asian man to win the Olympic gold medal in figure skating when he achieved the feat at the 2014 Sochi Games in Russia. He then became the first man in 66 years (since American Dick Button in 1952) to successfully defend the Olympic title at the 2018 Pyeongchang Games in South Korea.
Following Hanyu's revelation of his retirement, social media was flooded with tributes from his legion of fans and fellow competitors.
Former skater Daisuke Murakami wrote in a post on Twitter:
"Yuzuru Hanyu thank you for your memorable performances over the years in the history of skating. It was an honor to be able to compete with young Hanyu in many competitions. I will continue to support you!! Yuzu, thank you for your hard work!"
Murakami's post ended with three crying emoji.
RELATED:


Author: Jack Gallagher
The author is a veteran sports journalist and one of the world's foremost figure skating experts. Find articles and podcasts by Jack on his author page, here, and find him on Twitter @sportsjapan.