Films, Novels, Plays: A Creative American Reflects on Life, and Art, in Japan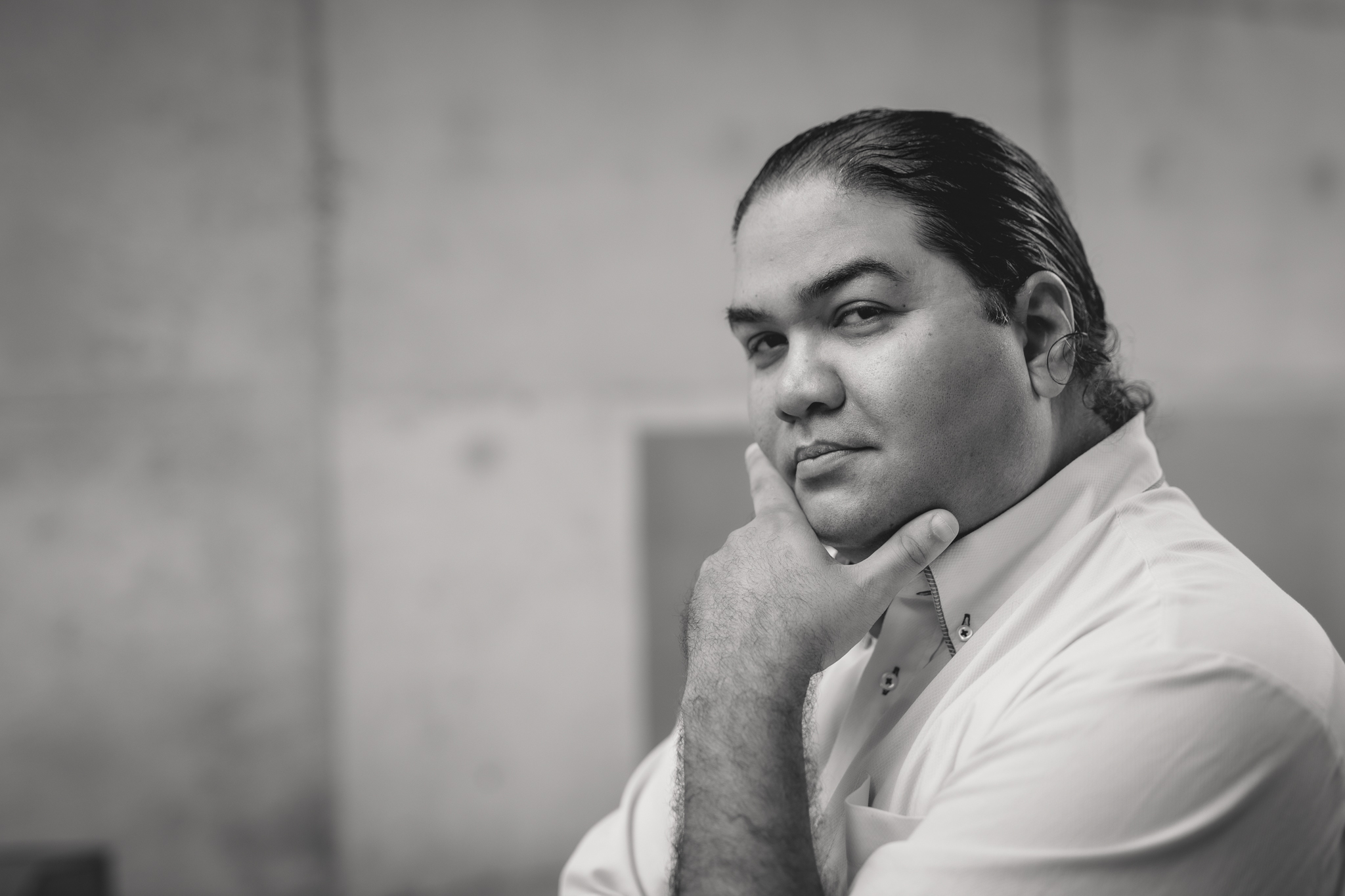 JAPAN Forward is pleased to present an interview with Shawn Mahler:
Coming to Japan, Staying in Japan
People come to Japan for a host of reasons—work, travel, study, relationships, and more. The lives that people build once they decide to stay are as varied as the residents of Japan themselves. Many long-term residents pursue creative vocations which inevitably weave in elements of the "old country" and the new. These fusionist artistic visions often shed light on all the places where a resident has lived.
JAPAN Forward recently caught up with Shawn Mahler, an American in Japan whose debut novel, Chizawa Bay: As Ugly as I Am, was just published. We asked him about his life, his art, what brought him to Japan—and what keeps him here! Excerpts below:
How did you end up in Japan?
I'm in the habit of answering this question jokingly as, "Well...we all make mistakes." I arrived in Japan well versed in its pop-culture but fairly ignorant of everything else.
The most honest answer I can give is that I am here because of Japanese New-Wave film director Imamura Shōhei. Imamura's Warm Water Under a Red Bridge (2001) was the first film of his that I saw and it blew my mind. It is not considered his best or most prestigious work, but it is a prime example of storytelling at the human-level.
After watching that film, I was inspired. I obsessively studied Imamura's entire catalog and developed an appreciation for Asian cinema more broadly. At the University of California-Irvine I was fortunate enough to meet up-and-coming filmmakers from Korea, Japan, and China. I picked their brains about story structure and narrative. It was such a refreshing alternative to the dominant Hollywood-style of filmmaking in the 1990s and early 2000s.
Upon graduation, I moved to Japan as quickly as I could to enroll in a film program in Tokyo Imamura was attached to.
Did you have the chance to work with Imamura in Japan?
Sadly, Imamura was in very poor health by the time I arrived, and he passed away about a year after that. Nevertheless, I did get the chance to work under him. It was a brief but invaluable experience. Imamura didn't mince words, and the lessons he gave were harsh. My love for his work and my hopes of emulating his style were of zero interest to him. There was an ugly history between our two countries, a history he experienced first-hand, and no amount of fanboy adoration was going to change the way he felt about that.
What did you take away from that first experience of cultural clash?
I learned that you can't truly know a person or a culture from afar. You have to be with that person, become a part of that culture, if understanding is what you desire. All of my prior Japan-studies had merely scratched the surface. There was still so much more to learn. And the pursuit of truly understanding Japan has kept me tied indefinitely to this quirky archipelago.
Shawn Mahler with actors in Aesop's Fables
Cast of The Gift of the Magi
Did you remain in Japan to pursue a film career after your experience with Imamura?
I actually got my film start in the 'States. I began working in Hollywood at 18 and started at the bottom, as we all do. I was completing my university degree and working on movie and TV sets at the same time. I've been a PA, Grip, Runner, Fixer and every other job you could have on a set. As I gained experience, I was given jobs on camera and worked on writing teams to develop pilots for new TV shows.
Hollywood is a very exciting place to work. You meet celebrities and powerful people quite frequently. But at the same time, it is very stifling and highly structured. It's not always friendly to indie types like myself. After moving to Japan, I felt there was a lot of potential for an indie scene and that motivated me for several years.
Imamura has been a key figure in my development as an artist and producer. He was often lambasted for his films and many doors were closed to him throughout his career. But he believed in himself and his work — he fought, scraped, and hustled to get several films made. I like to believe some of that can-do spirit flows through me now.
What are the similarities between doing film work in Japan and Hollywood, and what are the differences?
In my experience the Hollywood studio system and Japanese productions are leagues apart, though that gap has definitely shrunk in the last 10+ years. Over time, Hollywood production techniques filter their way through to Japan resulting in an overall increase in quality.
Unfortunately, Japanese production budgets are often fractions of what Hollywood can spend, and there are far fewer distribution channels for finished films. The return on investment is much lower in Japan. This makes filmmaking financially riskier, which stunts the growth of the industry and the medium.
Hollywood also has the advantage of leveraging a massive pool of young and talented filmmakers who have been educated and trained at top universities across the U.S. Film production programs in Japan are almost non-existent at the university level and the few that do exist mostly focus on the fundamentals. There's little exploration into the creative, imaginative side of filmmaking.
As a filmmaker though, I'm more concerned with Japan's adoption of Hollywood's approach to storytelling. The deluge of formulaic and recycled narratives has become the standard. Innovation is rarely seen. Long gone are the days of Imamura, Kobayashi Masaki, and Ōshima Nagisa. There are too few Japanese filmmakers pushing the boundaries of the craft or experimenting with narrative structure.
The indie-spirit that was once a recognized presence in the industry has largely been pushed out by Hollywood and commercial interests. Sadly, this trend is being repeated worldwide and Japan is no exception.
The fox in Aesop's Fables
A scene from Aesop's Fables
Actors in The Gift of the Magi (2019)
Poster from performance of Our Town
You're the creative director for Nagoya Players. What is that?
Nagoya Players is a not-for-profit community theater based in Nagoya, one of the major metropolises in Japan located about halfway between Tokyo and Osaka. We focus on providing English-language live performance for Japanese and expatriate audiences. Established in 1975, the Nagoya Players has just turned 45 years old. We're about to stage our 85th production.
The COVID-19 pandemic has been a big disruption for us, but Japan has handled the virus situation very well and we are hoping to get back on track with a production of Thornton Wilder's Our Town in June 2021. Theater production is a very lengthy process, so we have to start working now if we want to have a 2021 season.
We've seen considerable growth in both membership and audience sizes over the past few seasons, and so we are preparing to split into two troupes: Nagoya Players, catering to adult audiences with classic and original shows, and Nagoya Players Junior, specializing in young learner entertainment. Our mission for both groups will remain the same, sharing culture and promoting language-learning through the performing arts.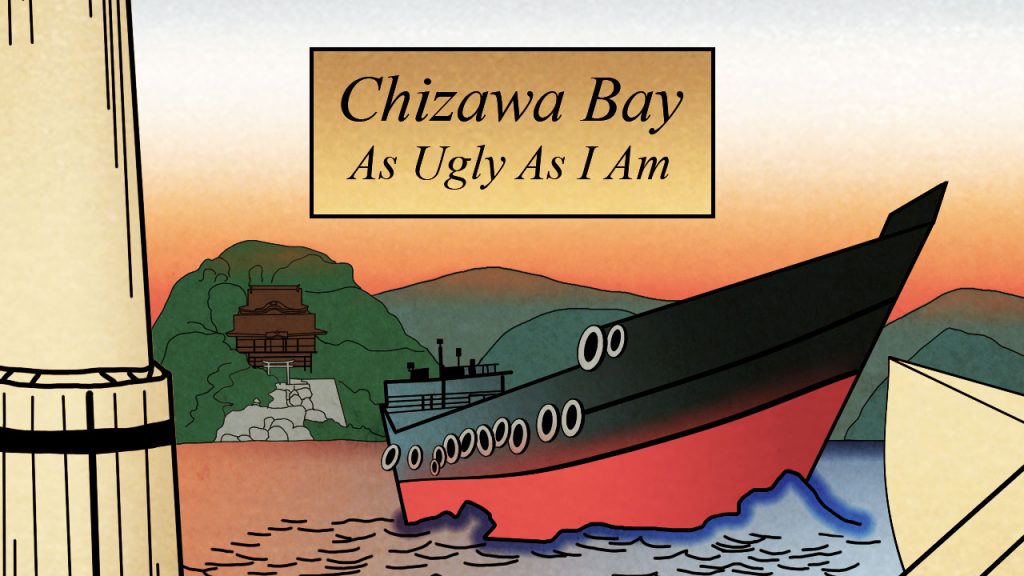 Your debut novel, Chizawa Bay: As Ugly as I Am, was released this month. What is the novel about, and why did you decide to branch out from film and theater to creative writing?
Chizawa Bay has been a long time in the making. I'm very happy to finally release it to the public. It's slice-of-life, literary fiction that explores the everyday mindset, philosophy, and psychology of rural Japan.
Having been born and raised American and then spending nearly half my life in Japan has allowed me to intimately observe two exceedingly disparate cultures. I do believe there are certain 'universal truths' that are shared among all peoples of the world. However, the lenses through which we view these 'truths' can be very tinted.
Simply put, the Japanese worldview and the American worldview are not the same. Chizawa Bay sheds some light on the Japanese worldview through its cast of oddball characters and their seemingly bizarre behavior. It's a very fun and revealing read. I hope people enjoy it.
I'm a big fan of classic Japanese literature. My prose style is more influenced by Western writers, but authors like Natsume Soseki and Akutagawa Ryūnosuke have helped me better understand Japanese psychology and social order. I couldn't have written Chizawa Bay without knowing these writers' works and many others.
If 'storyteller' were an agreed-upon profession, this is how I'd like to categorize myself. I'm driven by good plots, worldbuilding, and narrative. I've been lucky in life to have the opportunity to tell stories in several different mediums, from film, to video, to stage and now the written word.
INFORMATION ABOUT NAGOYA PLAYERS AND SHAWNS NEW BOOK
Theatrical Group: Nagoya Players, website here.
Book Title: Chizawa Bay: As Ugly As I Am
Author: Shawn Mahler
Published: November 2020
Format: Digital
For More Information and to purchase: Visit the author's website, here, or Amazon Books, here.
Photographs: All photos courtesy of Geoffrey Griggs
Interview by: Jason Morgan