First time at the Furusato Matsuri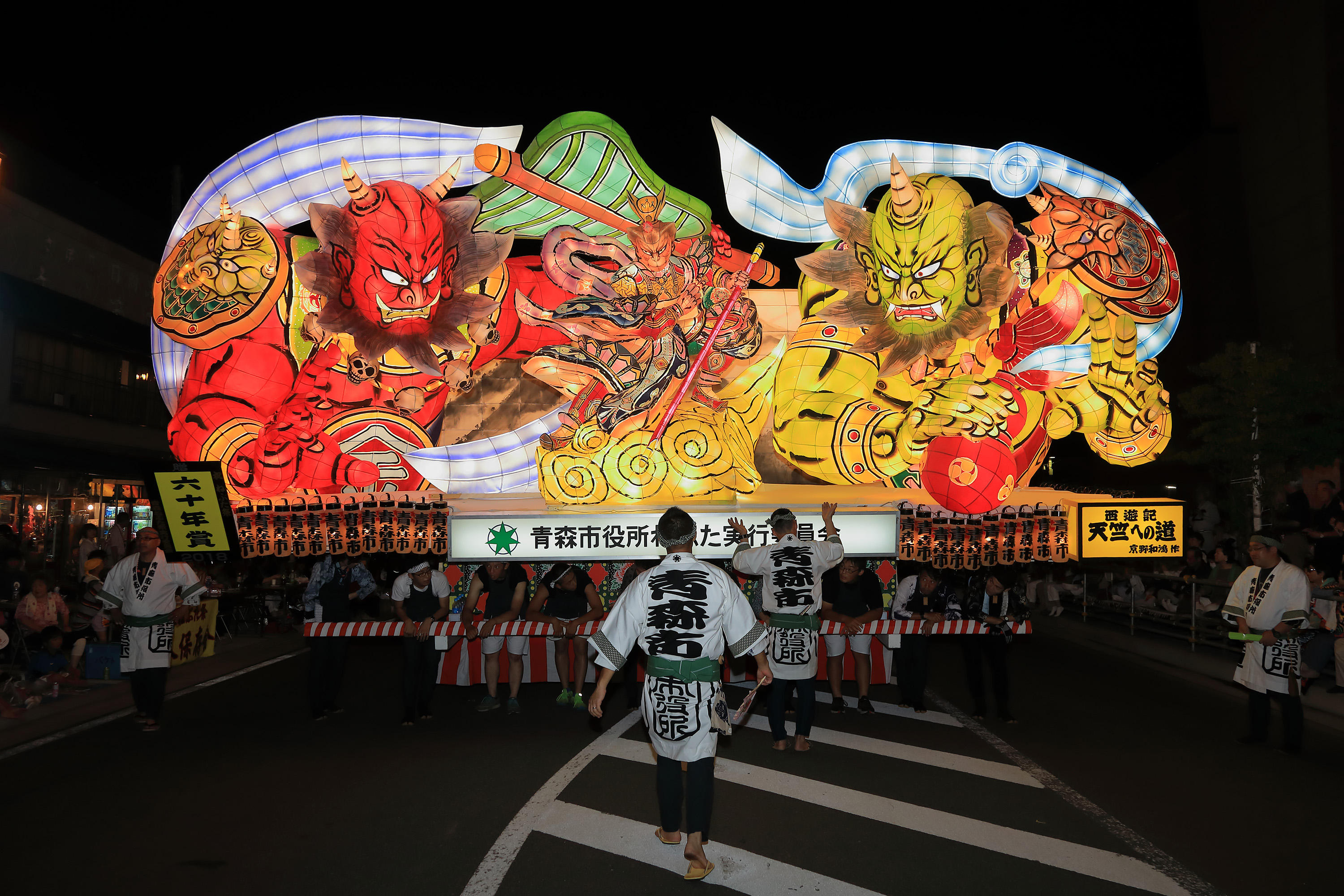 Each year an amazing gathering of the best food from around Japan is held in Japan. Its called the Furusato Matsuri (Hometown Festival) and it is so large in scale that it is held at the gigantic Tokyo Dome.
Although I have traveled around Japan for many years and tried local foods from Hokkaido to Okinawa, this year was my first time visiting the festival so I was excited to find some new treats while enjoying some old favorites that I have not been able to eat in a while.
When you enter the dome the first thing you notice is just the sheer volume of booths (and people) selling delicious food and beverages from around Japan. But as the booths are set up into the general regions of Japan, for example the Hokkaido booths or Okinawa booths are all set up together, it is actually quite easy to find your way around to what you want to eat.
Our first stop was the Hokkaido section for a Hokkaido Cheese Steak. I love cheese, and much of Japan's dairy foods come from Hokkaido so I knew it would be great. As it was made fresh right there (like most of the booths in the festival) it was very hot, but I loved the great cheese taste and made quick work of my little steak.
From there we travelled down south to Yamagata for some Menchi Katsu. These are basically deep-fried balls of minced meat (often a combination of pork and beef). Here we tried two different kinds, a "special" kind and a "regular" kind. The special kind was made to be eaten by putting salt on it first, which is something I almost never do with my food these days, but I must admit it was really good and did a good job of bring out a lot more flavor from the menchi katsu. Not something I will do every time I eat these but was good to try for sure.
All the extra salt we added made me thirsty so we decided to stop by the Aomori booth and get some apple juice. Aomori is very famous for its apples and the juice we got there was freshly squeezed and very thirst quenching for sure!
Next we took a big jump down to south to Kagoshima for some Pork Chashu, which is basically pork that has been slow cooked to make it very soft and easy to eat. Many Ramen restaurants will offer a small slice of chashu with their noodles but we had ours with a little bit of rice, which was also very good. This was the first year for this booth to be at the festival but their chashu was very good so I expect they will be back next year as well, or at least I hope they are.
Moving on to Aichi we grabbed some traditional Karaage and Tebasaki (or fried chicken and chicken wings as they are known in the rest of the world). Karaage is especially popular in Japan and can be found at virtually every single izakaya, or Japanese style pub. It is usually served with a little lemon but is very hot when it comes out, so please be careful when you eat it. Both the karaage and tebasaki were amazing, with the tebasaki having a really good sauce on it that got all over my fingers and face.
Next we when to Hiroshima, which although it is really well known for its oysters, we decided to try the Anago, which is a type of salt water eel eaten here in Japan. Although we just ate the anago straight you can often get these in nice little bento boxes on top of rice. It has a great sauce on it as well with a nice mild flavor and although you might expect lots of fine bones in the meat, I didn't have any problems eating what we had gotten.
From Hiroshima our next stop was Nagano for some Oyaki. These are basically little balls of dough with a wide variety of things stuffed into then fried and then steam cooked. I have had these in Nagano before and must say I am a fan and was excited to try the ones they had at the festival. The one I tried was a mix of meat and vegetables and was just as good, if not better, than the ones I have had in the past. Lots of vegetarian options for these as well so they can be enjoyed by a wide variety of people visiting Japan.
Moving up North from Hiroshima we stopped by the Osaka booths for some Takoyaki, which are small balls of batter with a little piece of octopus inside and traditionally topped with some mayonnaise, a special sauce, seaweed flakes and katsuobushi. Nowadays there are a wide variety of toppings you can get on your takoyaki but I still prefer just a bunch of mayonnaise and the delicious sauce, which is what I ate here. They are VERY hot on the inside so its best to try not to eat them whole like I tried to do, as you can see in the video.
Japan is famous the world over for their beef, so we had to make a stop by Miyagi for one of their Beef Karubi, or short ribs. Karubi is type of meat cute here in Japan and tends to be on the fattier side, but with the amazing sauce they often have on these meat skewers I really couldn't help myself.
One of my favorite foods here in Japan is Gyoza, so when we walked by the Tochigi booth I knew I had to have some, even though I was getting quite full by this point. We tried the gyoza from Utsunomiya city, which was a nice traditional type of gyoza (filled with meat and green onion) but like the takoyaki of Osaka, there are countless types of gyoza all around Japan so be adventurous and try a few different types if you get the chance. And also like the takoyaki, the insides can be VERY hot, so take your time when enjoying your gyoza.
Lastly we made our way all the way down south to Okinawa to finish up our tour. Our first dish here was traditional Okinawa Soba. or noodles. It is quite different from your mainland traditional soba, but I really enjoy these noodles and often try to eat them even in Tokyo so this was quite a treat for me. The second Okinawa dish I had was Sata Andagi, which are basically deep friend dough balls, almost light doughnuts, but with a different texture and flavor. There are many flavors of these as well so if you find yourself in Okinawa make sure to try a few when you can.
Staying in Okinawa for our last stop I had to finish up with a nice cold beer! Beer is big in Japan, with many major brewers as well as many smaller local craft breweries as well. The major beer of Okinawa is Orion Beer as its a very light and easy to drink beer, perfect for the super hot summer days you come across in Okinawa. After all that great food it was a perfect way to end the festival and find a spot to relax and digest for a bit before heading home with a totally full stomach.
As a non-Japanese living in Japan I thought this festival was a great way to know some of the many different types of food culture around Japan without having to travel ALL OVER the country. Saying that, I think this festival would be just as fun for local Japanese people to check out as well. Not many Japanese people have the time to travel around Japan and check out all the wonderful dishes available so having all these culinary treats in one place is a great opportunity for everyone! I'm sure there will be something new for everyone to discover and enjoy, even if it's your second or third time visiting the festival.
Author: Jason Halayko