Food and Fresh Air at Fukuoka's Yatai
In vibrant Fukuoka city, when the sun goes down and the city lights turn up, this is the yatai food stalls' time to shine.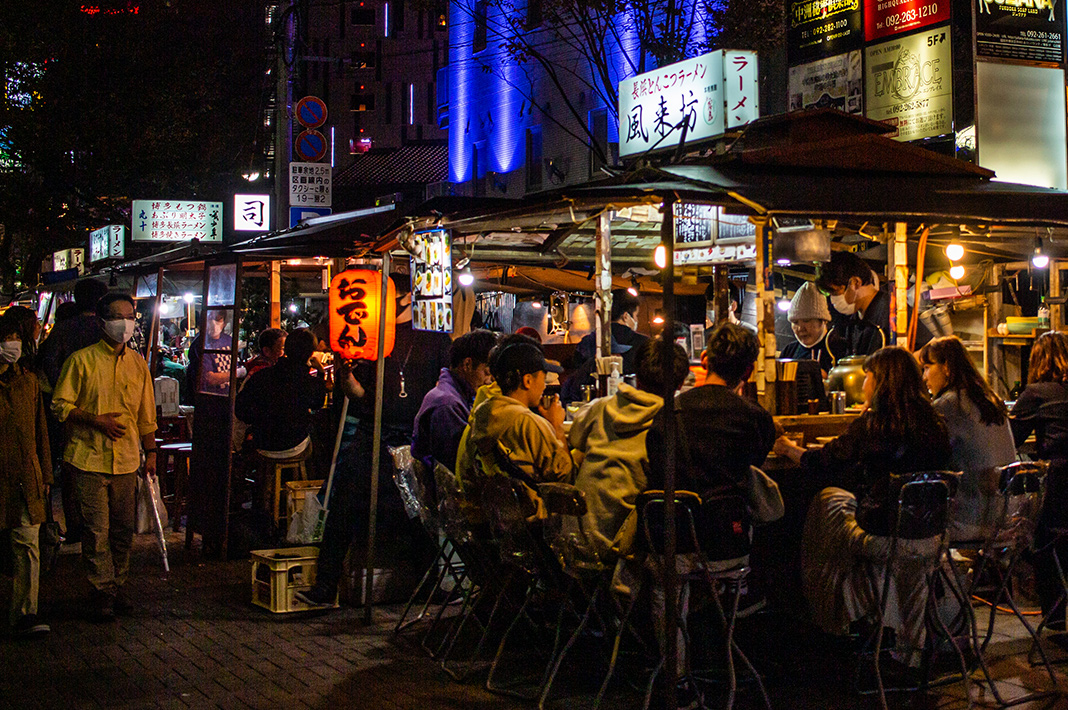 ~~
Mention Fukuoka to any Japanese person, and they'll reply with one of two things: ramen or yatai. Of course, you'd have to live under a rock to not know what ramen is, but I bet many of you haven't heard of yatai before.
The concept is simple: it's an open-air food stall. While these can be seen around the world, it's not all that common to come across one in Japan these days. That is unless you're hanging out in Fukuoka, where yatai are a key part of the food scene.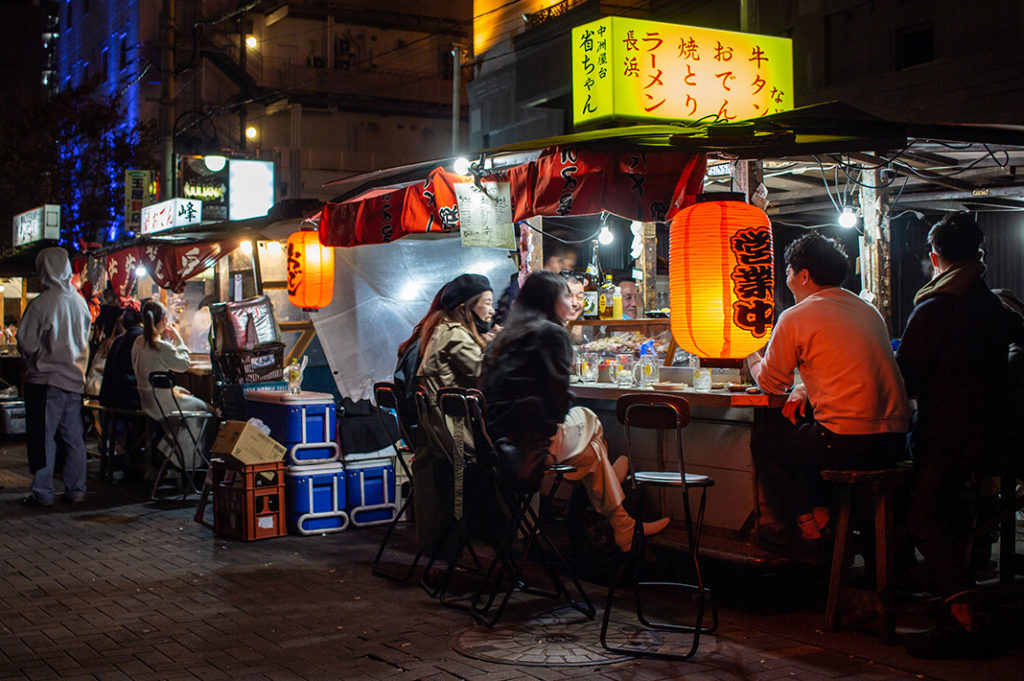 Fukuoka: yatai capital of Japan
Demand for cheap, accessible food is a constant, meaning that push-cart food vendors, or yatai, have existed for centuries.

However, it hasn't always been easy for them. Perhaps the last boom was during the post-war era of the late 40s, but unfortunately, numbers have been dwindling ever since, due to harsh government restrictions.

It's now estimated that Fukuoka is home to almost half of all yatai in Japan. According to the city's website, there are 102 operating as of July 2020 which gives you an idea of how few remain. If you're keen to experience one, your best bet is to get to Fukuoka post haste.
One of Japan's 10 most populated cities, Fukuoka is a vibrant place. With white-sand beaches, blue water, fresh seafood and sumptuous Hakata style ramen, it's also a desirable domestic travel destination. When the sun goes down and the city lights turn up, this is the yatai's time to shine.

(You can read the rest of the article at this link. This article was first published by Team JJ on February 6, 2021. Check here for deeper and unique insights into visiting Japan, including wellness, travel, cuisine and more. Find us on Instagram and on Facebook.)
Author: Team JJ