'Future Expo' at TMS 2019 Welcomes You to Life in the 2050s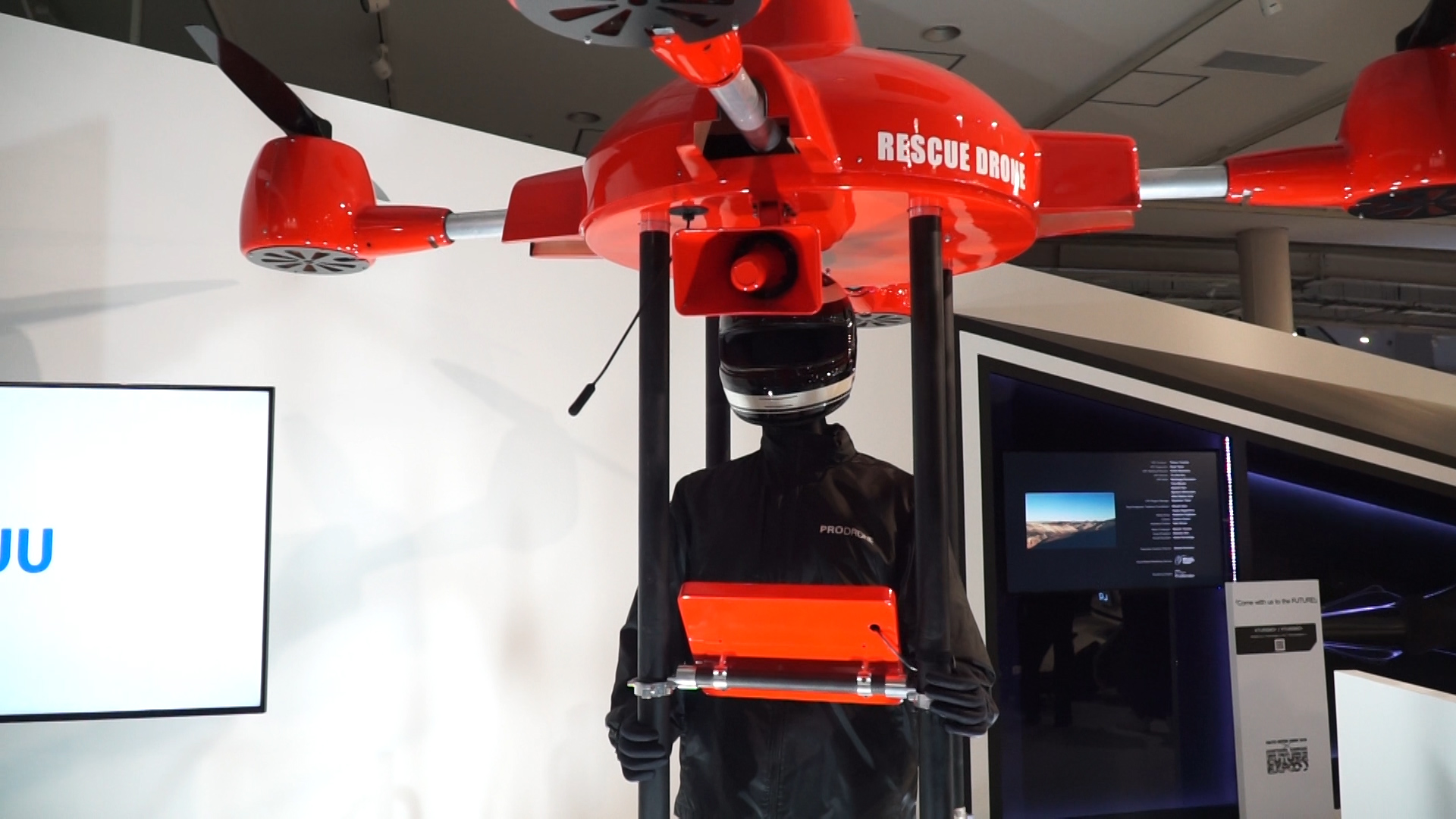 Recognizing the inevitable changes in the automotive industry, the Tokyo Motor Show 2019 is dedicating a whole section, called Future Expo, to showcase the latest developments in smart products that will be part of future society, not only related to cars.
TMS 2019 is ongoing until November 4 at several venues around Tokyo Big Sight in Tokyo Bay. Future Expo occupies two floors in Mega Web venue just next to Aomi Station, and showcases more than 100 products from 60 corporations and entities, including industry giants NEC, Panasonic, and NTT.
Breadth and depth are key in this area, with AI and 5G being at the center of the conversation.
SECOM has developed a virtual security guard system, which envisions situating a life-sized AI announcer in place of a real human being, all controlled from a different location by someone behind a screen. The AI announcer could perform the functions of alert monitoring, reception, and dissemination of information or emergency response in multiple locations, with only one human monitoring behind a remote screen in case of an emergency. The technology is currently being tested, and, according to project manager Komatsubara Yasuhiro, is expected to start the next trial phase in 2020.
5G will also be key in controlling vehicles remotely. For example, the drone called SUKUU — the English transliteration of the Japanese word "to save" — created by Prodrone Co., Ltd, envisions a remote professional pilot being able to save victims. The pilot will by driving a drone with a conveniently-placed platform, where the person can climb on, and be carried to safety. This is particularly topical in Japan, as the country was hit by one of the strongest typhoons in the last 50 years, and more than 27,000 people were dispatched to remote areas to save those who were blocked in their houses due to flooding and landslides.
In a similar spirit of remote controlling of vehicles, the project aimed at Teleoperation of Construction Machinery undertaken by NTT Docomo Inc aims to make the remote operation of tractors a reality, thereby avoiding a potential threat to the safety of workers and addressing the lack of staff at the same time.
Another AI application is payment for goods through face recognition developed by NEC to simplify the retail experience, the use or palm-recognition activated lockers for an easier and safer way to store your belongings.
Still another software developed by Panasonic measures sports performance in gymnastics to provide a new way to judge, enjoy, and improve the sport.
Visitors were greeted by a Toyota-developed robot that without fail threw a basketball in the hoop from about 10 meters away.
Not to be outdone is the use of technology for tourism. AI guides are already now being used in some stations in Tokyo, but VR technology was also showcased at Future Expo aim of bringing visitors to remote tourism locations. This gives the benefit of bringing people to places they can't normally go, but avoiding the unintended consequence of over-tourism or congestion.
In short, enter this section of TMS and feel welcomed into the age of the 2050s.
Tokyo Motor Show 2019
Venue: Tokyo Big Sight (Aomi Hall, West/ South Hall, MEGAWEB, Symbol Promenade Park, the Parking lot next to Tokyo Fashion Town Building)
Dates: October 24 to November 4, 2019
Hours:
Preview Day
October 25, 9 AM - 2 PM
General Public Days
October 25 (Fri), 2 PM - 8 PM
Monday- Saturday 10 AM - 8 PM
Sunday and Holidays 10 AM - 6 PM
Admission:
Adults: Same day ¥2,000, advance ticket ¥1,800, same day after 4 PM (except Sunday and holidays: ¥1,000
High school students and under: Free
Persons presenting proof of disability and one person accompanying them (or two accompanying persons if the disabled person uses a wheelchair): Free
Access:
Approximately 7 minutes' walk from Kokusai-Tenjijo Station, Tokyo Metro Rinkai Line
Approximately 3 minutes' walk from Tokyo Big Sight Station, Yurikagome Line
For additional information, follow this link.
Author: Arielle Busetto