[Gamer's World] Making the Most of the Calm Before June
Energized by the Force of Star Wars, May's quiet gives us cover for the detailed planning of announcements and events that gamers are anxiously anticipating.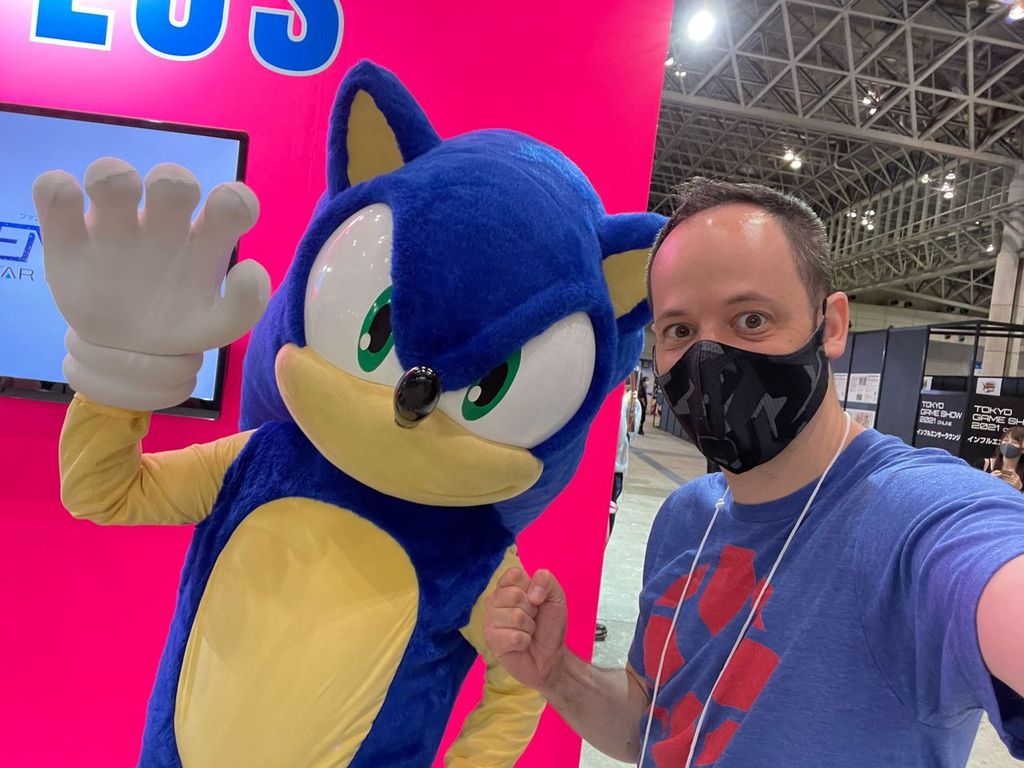 May is the calm before the storm in the videogame media. We're about to get extremely busy – June will bring an avalanche of announcements and updates of new games, as the game industry primes its hype machine ahead of the holiday season.
Traditionally the world's eyes would be on the Electronic Entertainment Expo – better known as E3, and held most years since 1995 in mid-June in Los Angeles.


However, in the wake of the COVID-19 pandemic, the show has been put on ice, and a multitude of digital events have sprung up in its place. This year, IGN will host our now-annual Summer of Gaming series, including collaborations with a separate event called Summer Game Fest, a headline showcase by Xbox and its newly acquired mega-subsidiary Bethesda, and much more. It's going to be an exciting month for videogame fans.
That also means May is a very, very quiet month, as the major game publishers save up their surprises. And so, for this month's column, I thought it might be fun to detail some of the planning that goes into covering such events for us at IGN Japan.


Delivering the Videogame News
Whether we are on our home turf for a domestic event like Tokyo Game Show or BitSummit, or covering an overseas event like E3 or Gamescom, we always want to present the biggest and best news for our audience. This involves dozens of hours of reporting and producing written and video content, as well as an ever-increasing number of hours of livestreaming over the course of each event.


At Tokyo Game Show 2021, for instance, we delivered 35 hours of livestreams, produced in real-time from our own studio inside the venue in Makuhari, Chiba. And for June 2022's series of summer showcases, we will create a mix of coverage from Tokyo and Los Angeles, our first major overseas jaunt since the pandemic began over two years ago.
But not all of our reporting is done on the day of the event. For all of these major expos, videogame publishers large and small will strive to offer opportunities for key media outlets and influencers to play their new games in advance, under embargo, to produce coverage that can be published once each game has been announced.
The effects of the pandemic have also meant that we sometimes have to shoot some video interviews in advance. Fully live interview appearances are not always possible if our guests are unable to attend the show in person, or perhaps to even enter Japan in the first place.
In other words, while we may have a livestream running throughout each day of Tokyo Game Show or some other event, some segments are only possible if we pre-produce them and then drop them into the livestream, much like how broadcast TV runs a mix of live and pre-produced shows.


It's all in the Details
All of this requires an immense amount of planning over a period of months, from gathering top-secret information from publishers to signing NDAs, booking guests to preparing equipment to organizing staff and creating their schedules, booking transport and accommodation, building on-site studios, and much more. And as Chief Editor of IGN Japan, much of that planning is undertaken by me.
Luckily, I love these big expos. Since I was a budding music journalist back in the early 2000s, I have loved the sense of community that comes from hundreds of thousands of like minded fans gathering in one place. During the pandemic I've missed these shows terribly, so it's exciting to see that some of them are coming back.
Back in the UK, I was an official reporter at the much-loved Reading Festival, writing reviews and grabbing on-the-spot interviews with my beloved heroes like Nirvana/Foo Fighters musician Dave Grohl.
I continued this when I moved to Japan. Flitting between the stages at shows like the Fuji Rock Festival, Summer Sonic, Rock in Japan and the Rising Sun Rock Festival to review performances by all kinds of bands, before running back to the backstage area to interview them.
As a freelancer, I would often cover each gaming expo in Japan for five or six publications in the UK, US and elsewhere, all at the same time, juggling appointments and never scheduling time to eat. I would attend every after-hours mixer to catch up with friends and earwig some juicy industry secrets, and somehow still manage to write dozens of articles and hit all my deadlines. Well, most of them.


Sleep - is Overrated
I got close to no sleep at all of these shows, but every time it energized me and built up my endurance. And that's a good thing, because IGN Japan's coverage of game expos can be quite physically and mentally demanding.
Livestreaming in particular can be hard work. For example, at domestic events like TGS and BitSummit, we build our own on-site studio and invite game developers to come for interviews and to play demos of their games on-stream.
In a single day we might have around 15 different guest slots, with up to four days of programming from the show floor. And since it's live, it has to run like clockwork – we can't afford for a slot to go over its allotted time, as it would delay the rest of our guests.
Once we even had an overseas developer get stuck at the airport on his way to TGS, which meant an on-the-spot rehaul of our livestream schedule while we were already on air. But by and large, in Japan at least, everyone turns up on time and is super well prepared. No major catastrophes yet – touch wood.
I can't say too much about our upcoming trip to Los Angeles yet, save to say that we will be preparing a ton of very cool and exciting written, video and livestream coverage. Fueled, I'm sure, by a total lack of sleep.


Star Wars Day
In the meantime, while May has been light on gaming news, IGN does also luckily cover movies and other entertainment. And for me personally, that means May 2022 has been Star Wars month.
I get excited for May 4 every year. Known as Star Wars Day, thanks to the wonderful pun "May the fourth be with you", this is a day when Star Wars fans the world over get to reconnect with the Force.
And I, dear reader, am a dyed-in-the-wool Star Wars fan. The galaxy far, far away was my first love in all of pop culture. Return of the Jedi came out in the UK just weeks before my 4th birthday, and playing with figures of Luke Skywalker, Han Solo and Princess Leia are among my earliest memories. So Star Wars Day is a big deal for me.


And a Month of Star Wars
But this year, we've had a whole month of it. With the build-up to the brand new Disney Plus series Obi-Wan Kenobi, I re-watched all three prequel movies, which we then discussed in detail along with our audience during a livestream on IGN Japan's YouTube channel. I played BioWare's classic Star Wars RPG game Knights of the Old Republic, released in Japan for the first time on Nintendo Switch this month, some 19 years after it first came out. I tuned in to voices from the domestic Star Wars fan community via Twitter Spaces and YouTube, enjoying their amazing passion and creative fan art and cosplay, and meeting new friends in the process.
This last weekend in May, 2022 I enviously watched the 20-odd hours of footage being broadcast from Star Wars Celebration, Lucasfilm's official fan event, which took place in Anaheim, California, for the first time since the pandemic started. I even pre-ordered an adorable new action figure of George Lucas.
And then, of course, the first two episodes of Obi-Wan Kenobi dropped on May 27, and I watched them both twice before we held a livestream on our channel, before watching them again the next day with my daughter.
I won't spoil anything here, since some of you might not have seen it yet, but what an incredible joy it has been to see Ewan McGregor back as Obi-Wan. And further, what a joy to enjoy it with our audience at IGN Japan and discuss what we loved about it together.
By the time I return for next month's column I'll hopefully have a bunch of exciting news and thrilling anecdotes to share from the storm that is June in the videogame media. In the meantime, I'm enjoying the calm. Until then, may the Force be with you!


RELATED:
Daniel Robson is chief editor of videogame news site IGN Japan. Read his series Gamer's World on JAPAN Forward, and find him on Twitter here.