[Gamer's World] New Products, Real People, In-person in LA
In the United States, June 2022's Play Days and Xbox events were among the first major in-person shows since the pandemic began. It's been so long!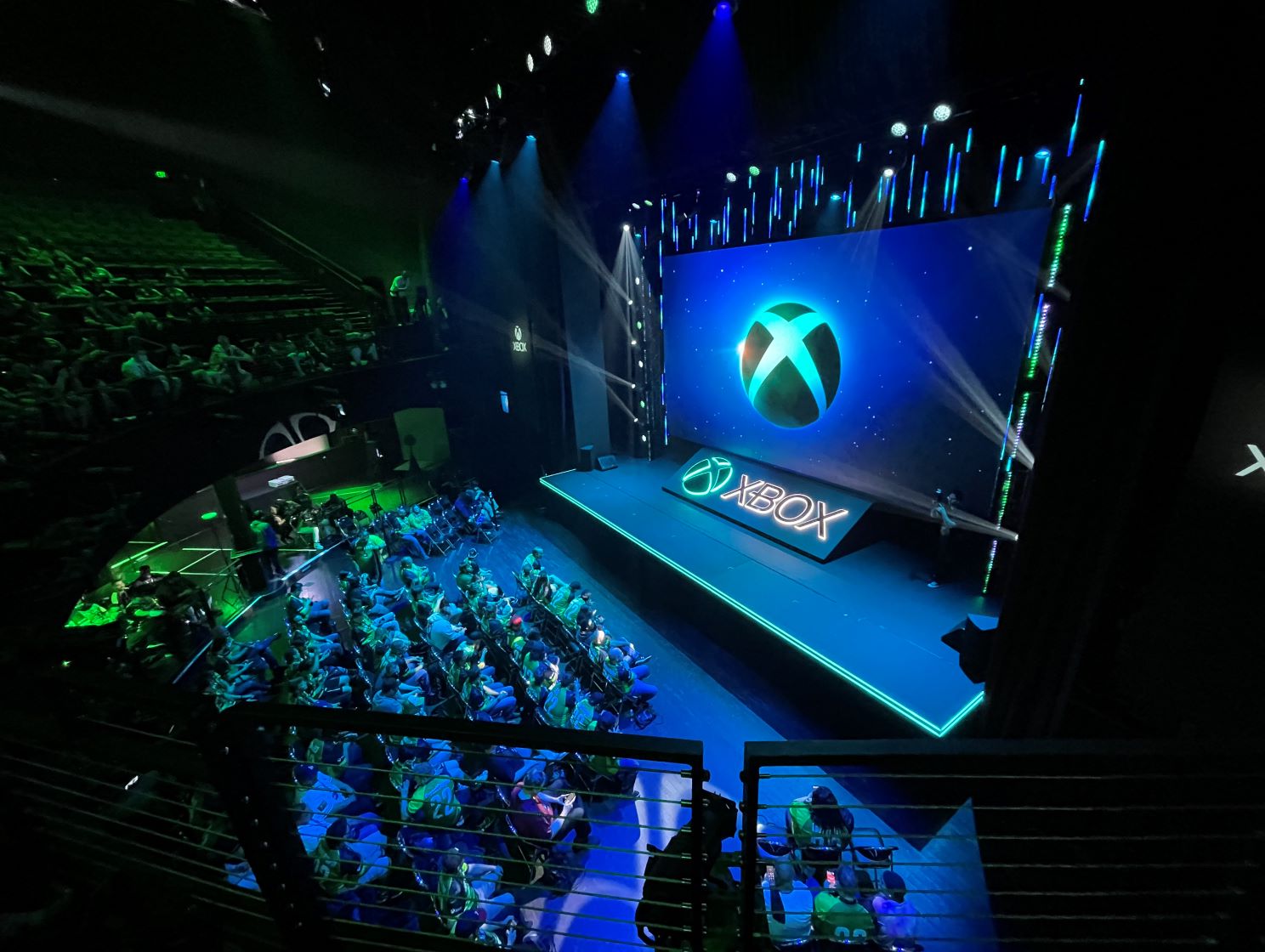 If May was the calm before the storm, then June brought the floods. This is typically the month when videogame publishers large and small announce their upcoming games, usually before or during the prestigious E3 trade show in Los Angeles.
The COVID-19 pandemic has hobbled E3, which did not take place this year. But June without videogame announcements would be like Mario without Luigi – unthinkable. And so even without E3, the show had to go on.
This year, June brought a smattering of online showcases from the likes of platform-holders PlayStation, Nintendo and Xbox, alongside other annual shows like the PC Gaming Show and the Future Games Show and many more. Even Netflix turned up with its second annual Geeked Week showcase series, focusing on not only its burgeoning games business but also movies, TV and anime shows aimed at its nerdier subscribers (which includes me).


Real Events, Real People
So far, so 2021. But what made this year different for us in the videogame media was the addition of a couple of small-scale in-person events held in Los Angeles. Like, real events, attended by real people. It's been so long!
Geoff Keighley, the journalist-turned-business mogul behind the super popular year end showcase The Game Awards, built upon his Summer Game Fest showcase series with his first ever in-person gathering – a media-focused invite-only show called Play Days.
As the name suggests, this was a two-day event where media could go hands-on with demos of upcoming games, just like we used to do at E3, but on a much smaller, cozier scale.
Xbox, on the other hand, held an in-person viewing party called FanFest for its online Xbox & Bethesda Showcase 2022, held at a theater in Los Angeles with 1,000 lucky Xbox fans plus a very small selection of members of the media. Again, as you can guess from the FanFest title, this show was designed to excite the most hardcore Xbox fans. Imagine a real-time theater screening of their online showcase, followed by meet'n'greet opportunities with Xbox and Bethesda execs.


Getting it Done in Two Teams
IGN Japan attended both events. Splitting into two teams, a few of us went to LA, while the others held the fort in Tokyo, allowing us to work around the clock and cover both time zones to deliver news, reactions, gameplay impressions and developer interviews in real-time.
These events are always a brutal operation for us: Some of our Tokyo team members have to work on US hours, even while in Japan, to keep our readers updated on the flood of announcements. (See, I told you there were floods.)
Some others are on regular Japan hours, and the on-site team in LA has to work long hours on Pacific Daylight Time while battling jet lag to report from the front lines.
However, after being rooted in Japan since March 2020, the opportunity to go cover an in-person event overseas – to catch up with old friends and colleagues, meet new ones, and play a ton of new games – was too big to pass up.
At Play Days, we were able to go hands-on with Street Fighter 6, one of the most highly anticipated games of 2023 and easily the biggest game present at the show. We also had an opportunity to play SF6 at a media event in Japan, but Play Days was over a week earlier than the Tokyo event, and in news media a week is a long time. The advantage of being able to post our coverage long before any other Japanese media was a win worth traveling to LA for on its own.

Livestreams
In addition to creating written and video coverage, both our Tokyo team and LA team operated livestreams at various times throughout the day, analyzing the latest news for our viewers or discussing the wide variety of games we got to play at Play Days.
Some of these were in the middle of the night for our viewers in Japan – we simulcasted the Summer Game Fest showcase and translated on the fly for our Japanese audience. We dissected the announcements at Xbox and Bethesda's showcase direct from the FanFest venue, picking apart the exciting details revealed at last for the anticipated 2023 sci-fi epic Starfield and relaying the atmosphere from the packed Downtown LA venue.
Both of these livestreams began at around 3am Japan time. Yet despite the inconvenient hours, our audience in Japan watched in real-time, once again proving their hunger for videogame news.


On the Culinary Side
Speaking of hunger, our viewers back home also encouraged us to talk about the wonderful food we found in LA, from authentic Mexican to cheesy burgers to oversized portions of egg-fried rice at a Chinatown eatery near our LA apartment. I guess it's nice to enjoy a vicarious culinary vacation.
We also visited IGN's LA headquarters and hung out with our colleagues, with whom we have been working remotely for so long. It was a chance to look back on recent successes and hatch new plans.
Also, I enjoyed the chance to catch up with ex-colleagues who are now at some of the world's most influential game media, and to meet a few favorite YouTubers and Twitter personalities for the first time.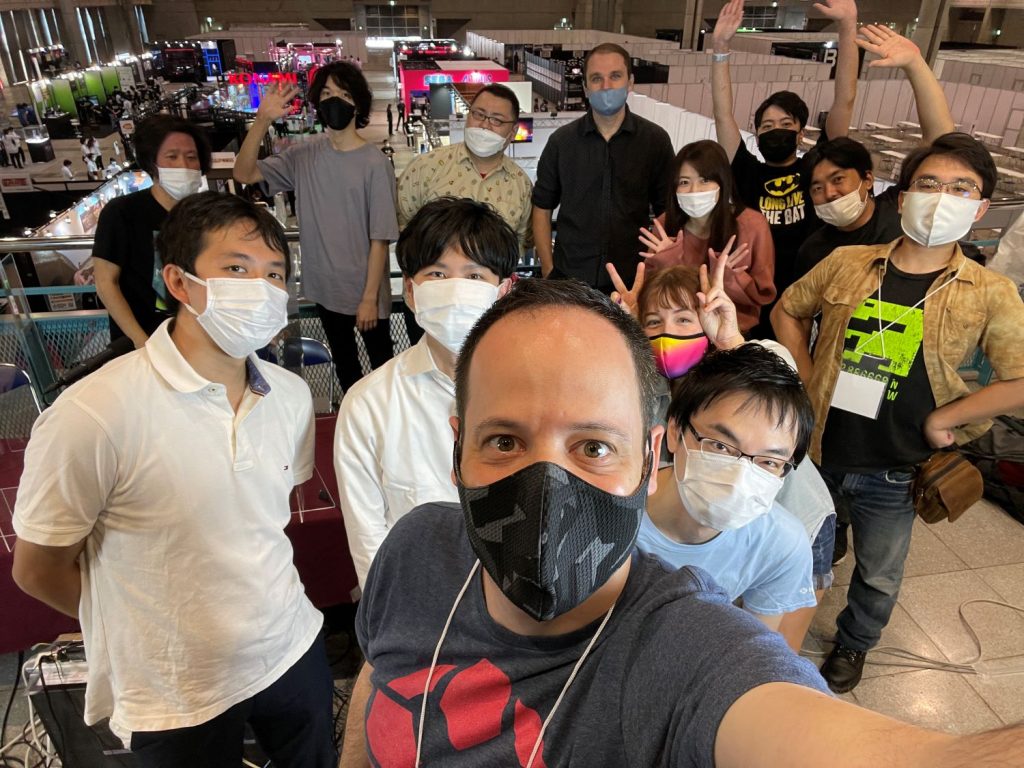 Finally ー Live Events
In Japan we have been spared the worst of the COVID-19 pandemic, and we have had no enforced lockdowns. In 2021, Tokyo Game Show and the Kyoto-based indie-game expo BitSummit were closed to the public but held in-person events for invited media and influencers.
But in the United States, June 2022's Play Days and Xbox events were among the first major in-person shows since the pandemic began. As we gathered with our fellow game media as well as game developers and the heads of game publishers from all over the world, there was a palpable sense of gratitude that events like these could finally take place again. You've never seen so many cathartic hugs.
A lot of these Western media and game industry folks told me how keen they are to attend the Tokyo Game Show in September this year. We were able to explain to them the latest visa rules for entering Japan, which are still strict but more manageable than before, which I think was reassuring – many seemed unaware that a business trip to Japan is at least a realistic thing to plan once more.
Also, I got the strong impression that by flying from Tokyo to LA, we inspired some of them to maybe do the same in reverse. Overall, there was a welcome feeling of hope.
So yes, June kept us busy, all the way up to Nintendo's online showcase on June 28, where they announced Switch ports of fan-favorite games Persona 5 and NieR Automata. But the storm is always more fun than the calm that precedes it. Here's to being busy!


RELATED:
Daniel Robson is chief editor of videogame news site IGN Japan. Read his series Gamer's World on JAPAN Forward, and find him on Twitter here.