Given, Trump is Appalling; Japan Should Help Shape US Policy on Asia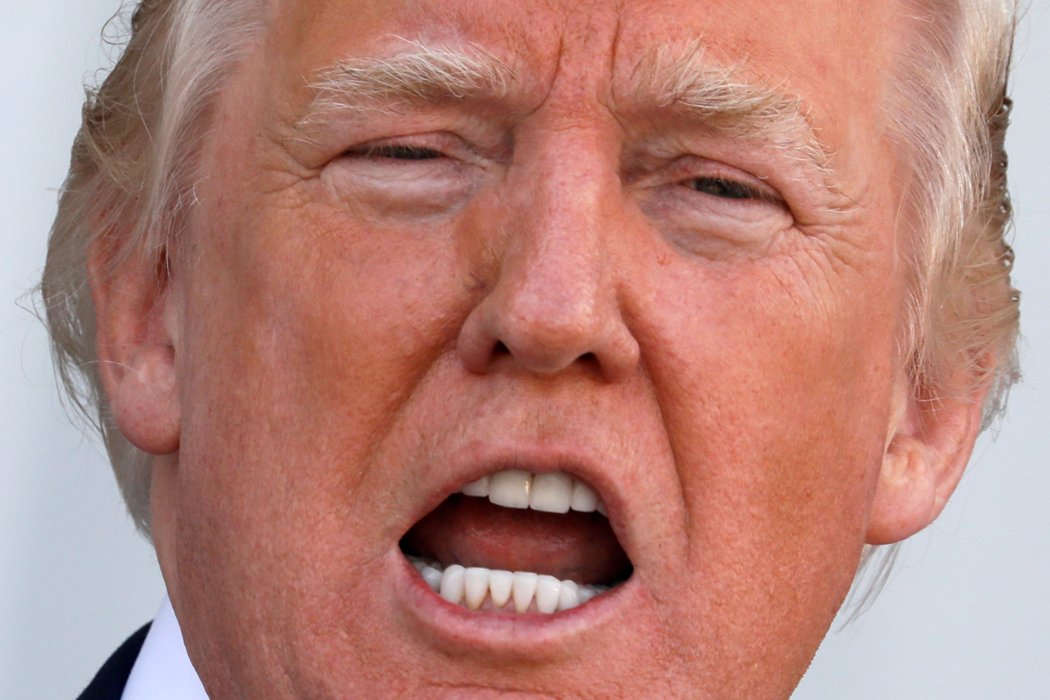 Roughly four months into United States President Donald Trump's government, the issues and challenges that confront it, in both domestic policy and foreign affairs, have become apparent.
On the domestic front, his attention-grabbing campaign pledges—such as limiting entry of Muslim immigrants into the country and building a wall along the Mexican border—have yet to come true. As I pointed out in my previous commentary, there are various restrictions to the institutional authority of the US President. Several of the presidential orders issued by President Trump were blocked by court injunctions. He has been unable to include the cost of building the wall into the budget due to opposition in Congress. He has even had to postpone the abolition of Obamacare because of differences among the ranks of the governing Republican Party.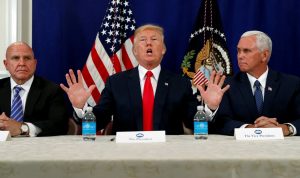 Tax cuts aside, the President's plan to spend $1 trillion on public projects in the next 10 years will likely lead to a bloody battle in Congress over individual items of expenditure. Moreover, midterm election looms ahead in November 2018. Should the Republicans lose their majority in either of the two Houses, running the government will become an even more daunting task. And while the President continues to lock horns with the media, his sudden dismissal of FBI Director James Comey in the midst of investigations over Russian meddling in the US elections, with one misstep, can blow up into another Watergate scandal.
In the area of foreign affairs, President Trump made a hasty decision to withdraw from the Trans-Pacific Strategic Economic Partnership Agreement. However, there are realists in his administration—such as Secretary of State Rex Tillerson, Secretary of Defense James Mattis, and National Security Advisor HR McMaster—and the Japan-US relationship has remained stable. In April, the United States struck out at Syria just before the summit meeting with China, to the astonishment of Communist Party General Secretary Xi Jinping and the world, while notifying Russia beforehand to avoid an escalation in the situation and persuading China to express its understanding.
Similarly with regard to North Korea, the United States has demonstrated a hardline stance, while skilfully using China to give itself some leeway for negotiation. Considering that initial expectations were low, the administration has given off the impression that it has actually been quite adept at handling matters.
Even so, no matter how quick the government may be at taking military action and displaying military might, these are nevertheless ad hoc actions that do not point to any overall strategy for the future. For one, while the Trump administration may have interests to pursue, it has no principles and ideals to speak of. Second, the posts of major political appointees have remained vacant, and, with the exception of the military, there is an absence of experts on diplomacy, security, or regional affairs at the working level.
That said, the time for being appalled by Mr. Trump's electoral victory and for simply denouncing his abusive uttering is now over. Japan must determine the weaknesses and challenges of the Trump administration and seek to supplement and collaborate with US foreign policy.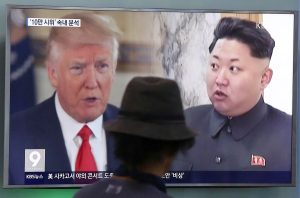 The US policy on North Korea is of particular concern. What this writer fears most is not the risky action that may be taken by the Trump administration, but lethargic inaction. Despite his vociferous opposition to the "strategic patience" adopted by his predecessor, President Trump may yet revert to the multinational framework of negotiations. Eventually, he may succumb to the pressures of domestic politics and let the deadline pass without properly addressing the issue. That would be the most dangerous scenario. What can Japan do to prevent such an outcome?
For a start, Japan must increase its defense spending and re-examine the amount allocated to such areas as missile defense. It should also play a more active role in consistently promoting nuclear nonproliferation in the international community, now that American diplomacy has become less of a model.
And although it may be difficult to mend our relationship with South Korea any time soon, the Japanese side should at least refrain from making matters worse. Instead of labeling the new administration of President Moon Jae-in as "anti-Japan" or "pro-North"—that would only reciprocate what they have been doing—we should calmly proceed to cooperate at the working level wherever possible. Cybersecurity maybe a good example.
South Korea must also be struggling to understand and respond to the Trump administration's foreign policy and to changes in American society that gave rise to his presidency. There should be ample opportunity and necessity for policy makers and intellectuals in Japan and South Korea to collaborate in deepening our understanding of America.
In November, President Trump is scheduled to attend a meeting of Asia-Pacific Economic Cooperation leaders and the East Asia Summit meeting. While in Asia, he is expected to call on Tokyo, Beijing, and Seoul. He is also likely to reveal a somewhat more coherent policy on Asia around that time. Until then, Japan and South Korea must fully utilize all available networks and together play a constructive role in shaping US policy on Asia.
Furthermore, there are numerous occasions in which opposition parties played a significant role in the past, during difficult periods in Japan's relationships with China and South Korea. In view of the challenging strategic environment in which Japan finds itself, one hopes that the opposition parties would show their mettle by pursuing a supplementary role to government in Asian diplomacy, instead of engaging in a heated debate over the Moritomo issue or scrutinizing the Prime Minister's choice of words.
These days, power, interests, and values have all become diversified. The need for supplementary diplomacy has never been greater, for Japan and the United States, Japan and South Korea, as well as for the opposition parties.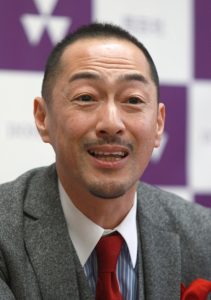 Koji Murata is a professor at Doshisha University. This article was originally published on May 22 in the "Seiron (sound argument)"column of Sankei Shimbun.