Glico Promotes World Diabetes Day on Famous Dotonbori Billboard
Check out Dotonbori's iconic "running man" by November 19 for five delectable low-sugar dishes from Osaka, recommended by food giant Glico.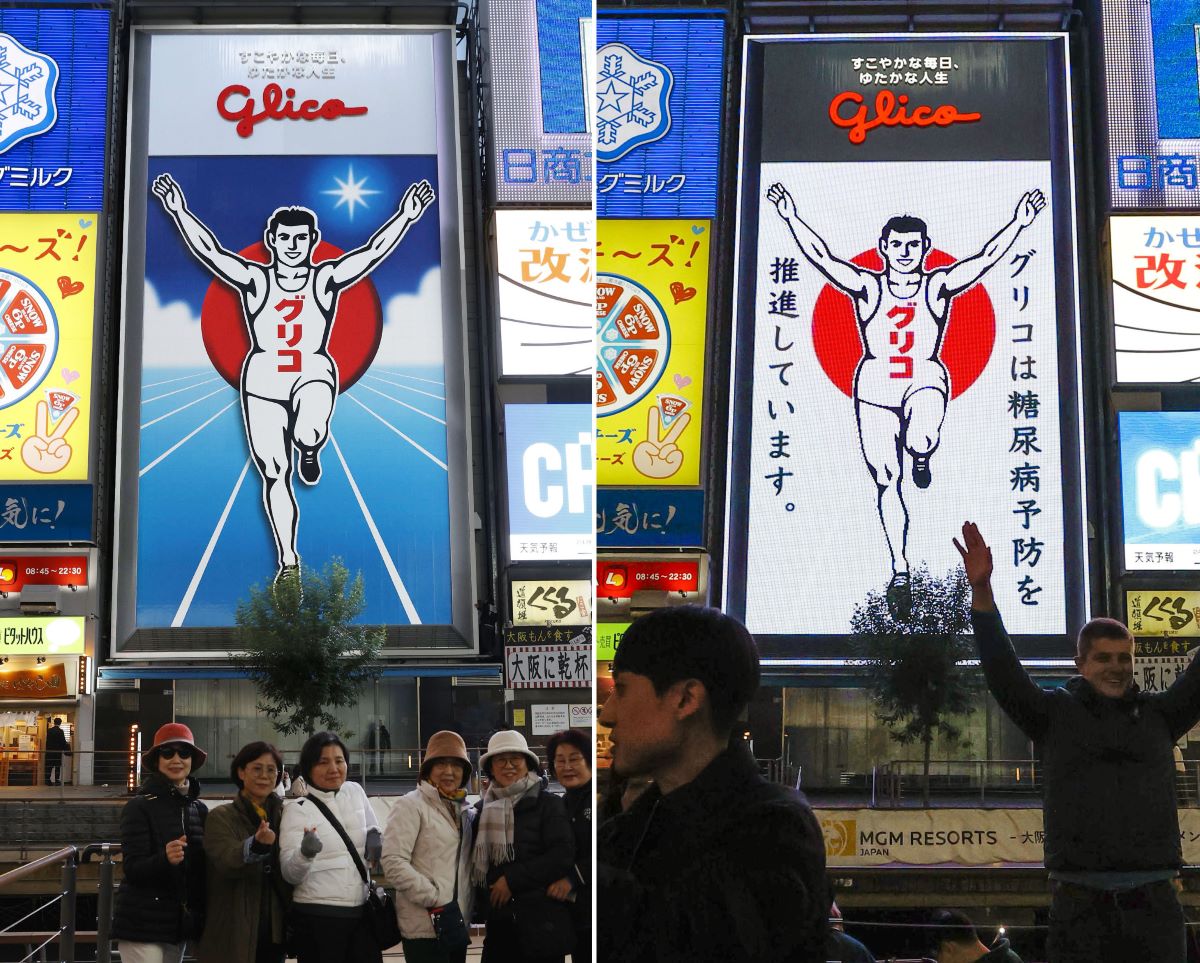 On November 10, confectionary company Ezaki Glico introduced several reduced-sugar products to the menu of the Osaka Prefectural Government Cafeteria in Chuo-ku, Osaka City. In addition to its low-sugar ice cream, the company is offering "suitable sugar" set menus. Each of these meals contains 40 grams (⅓ US cups) or less of sugar per serving.
Glico's new menus will be available until November 24, excluding weekends and holidays. Working with the prefectural government, Glico aims to raise diabetes awareness ahead of World Diabetes Day on November 14. World Diabetes Day is an international campaign to promote the treatment and prevention of diabetes.
Osaka's VOS Strategy
Glico designed two set menus that align with the prefectural government's efforts to promote vegetable consumption and reduced salt intake. As a company representative explained, Glico wants "to spread awareness and understanding of suitable sugar levels." Through this initiative, the company hopes to expand sales of its SUNAO line of low-sugar foods, which has expanded to include pasta.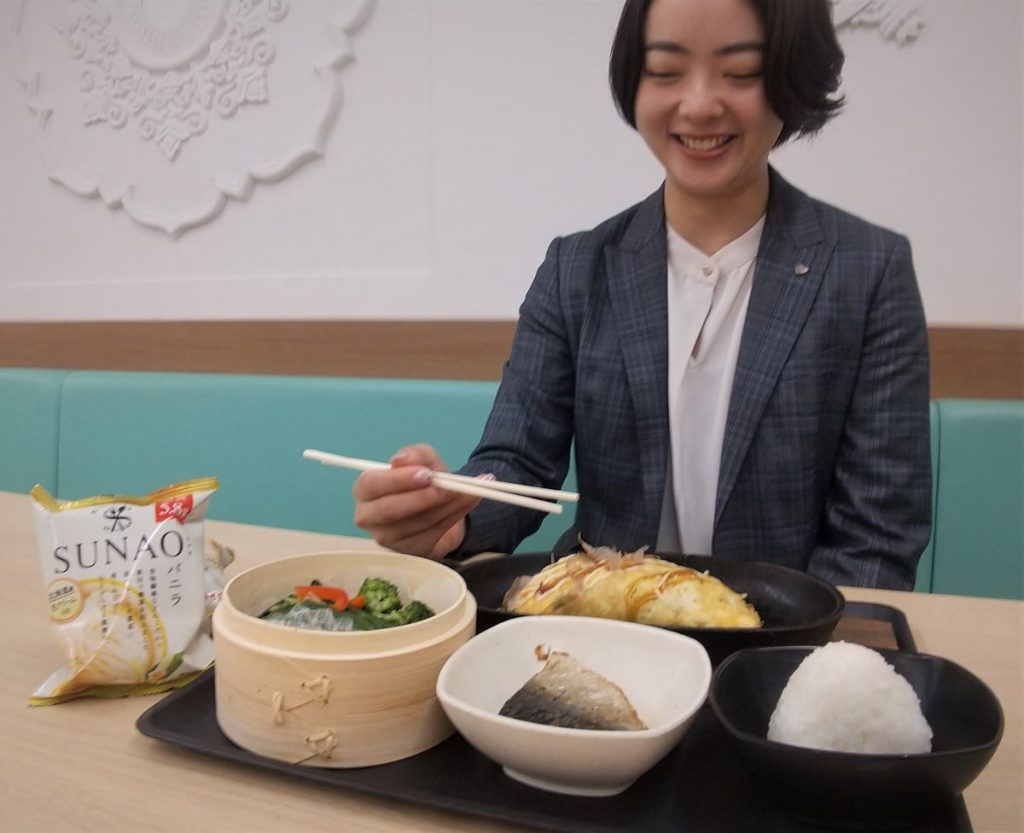 Both menus feature Osaka gourmet foods. The options are niku sui, udon noodles in a hot soup with beef, or tonpeiyaki, an omelet filled with shredded cabbage and pork. For dessert, both options include SUNAO's low-sugar vanilla ice cream. In designing its menus, Glico also incorporated elements of the prefectural government's VOS (vegetables, oil, and salt) strategy.
VOS advocates using plenty of vegetables and appropriate levels of oil and salt. The cafeteria is open to the general public, and each menu costs ¥900 JPY (around $6 USD). Catering to an average of 200 people daily, the cafeteria is expected to serve 30-40 of these meals per day.
Glico's Top Five Recommendations
A prefectural government official explained, "Eating enough vegetables is not always easy. However, we hope that through this campaign, people will come to understand just how much vegetables they need."
Ezaki Glico will also promote healthy sugar levels on its famed running man billboard in Dotonbori, Osaka. While Osaka enjoys a culture of high-sugar, starchy foods, it also offers low-sugar dishes such as kani sukiyaki (crab hot pot) and yudofu (boiled tofu). From November 13-19, Glico will promote five low-sugar dishes from Osaka on the billboard in four languages to raise awareness of the city's healthier options.
RELATED:
(Read the article in Japanese.)

Author: Keiko Tamura