Golden Kings Complete Title Quest with Sweep of Jets in B.League Finals
Ryukyu pulls away in the fourth quarter and denies Chiba's hopes of extending the series to a decisive Game 3. It's the Okinawa team's first title since 2016.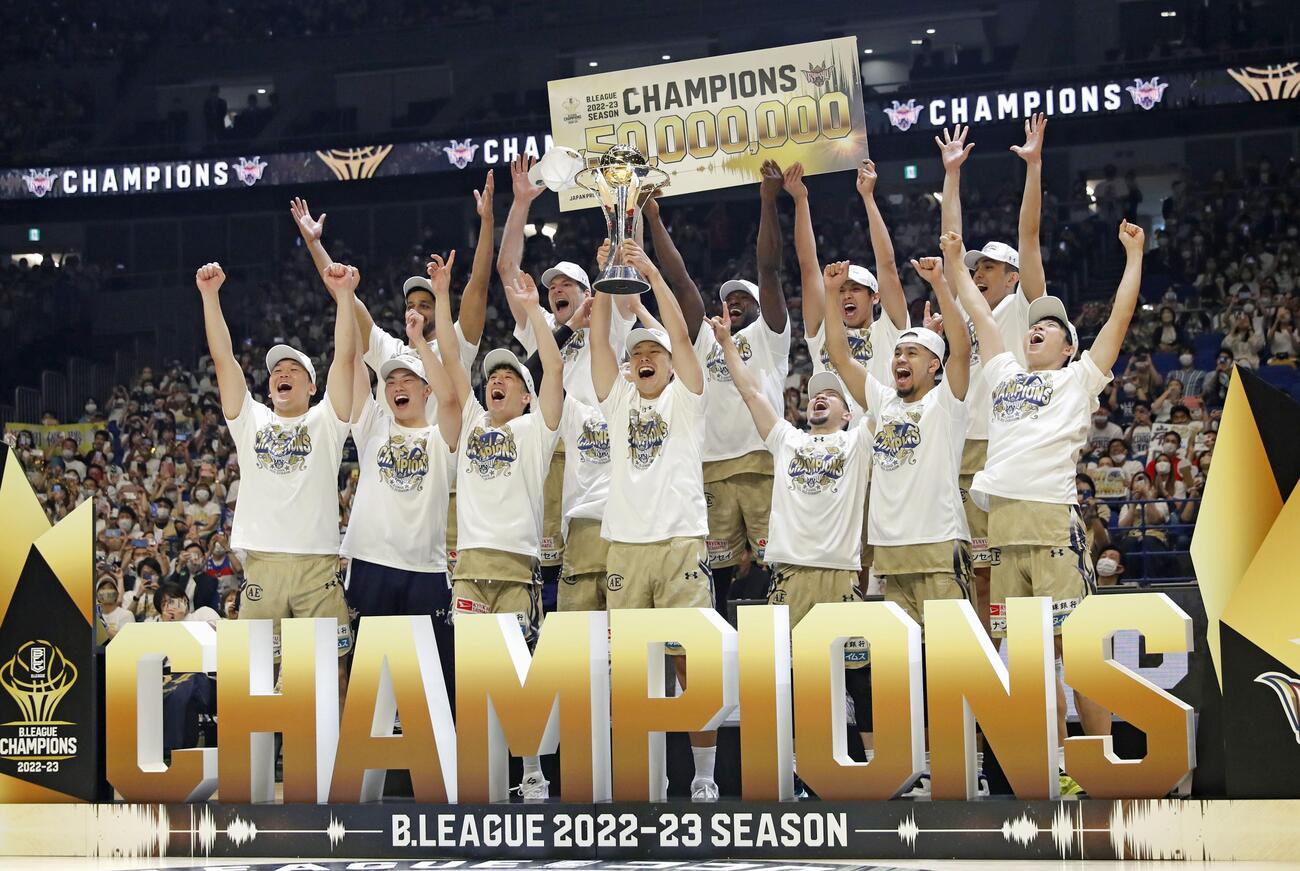 Read the full story on SportsLook - Golden Kings Complete Title Quest with Sweep of Jets in the B.League Finals
YOKOHAMA ― For two straight days, the Ryukyu Golden Kings were the better all-around basketball team in the B.League Finals, making more big shots, grabbing more rebounds and defending more consistently.
Playing with a singular focus ― the desire to finish on top in the 2022-23 playoffs after finishing last season as the championship runner-up ― Ryukyu achieved its goal on Sunday, May 28.
Getting a huge boost from backup guard Koh Flippin, who scored 13 of his team-high 21 points in the fourth quarter and dished out eight assists, and receiving solid performances from several players, the Golden Kings defeated the Chiba Jets 88-73 in Game 2 of the championship series at Yokohama Arena.
Ryukyu starting center Jack Cooley made amends after fouling out in the series opener, delivering a dynamic 19-point, 15-rebound effort. Allen Durham contributed 13 points and seven rebounds for the title-winning squad, and he was named MVP of the playoffs after averaging 20.0 points and nine rebounds in six games in three playoff rounds.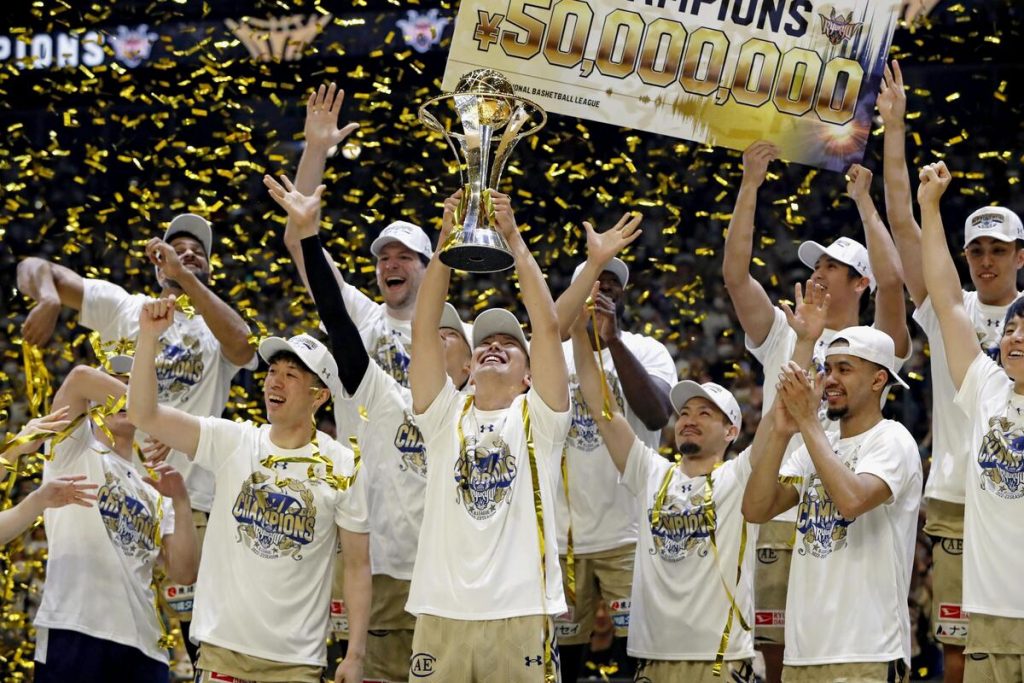 "I think the season started with collecting the missing pieces [from] last season," said Durham, who joined the Golden Kings in 2021. "We've worked on a lot of what it takes to be a champion.
"It was a season full of ups and downs, but we always had a hungry spirit, continued to persevere and worked together as a team. I am so proud of my teammates, coaches and the [team] staff."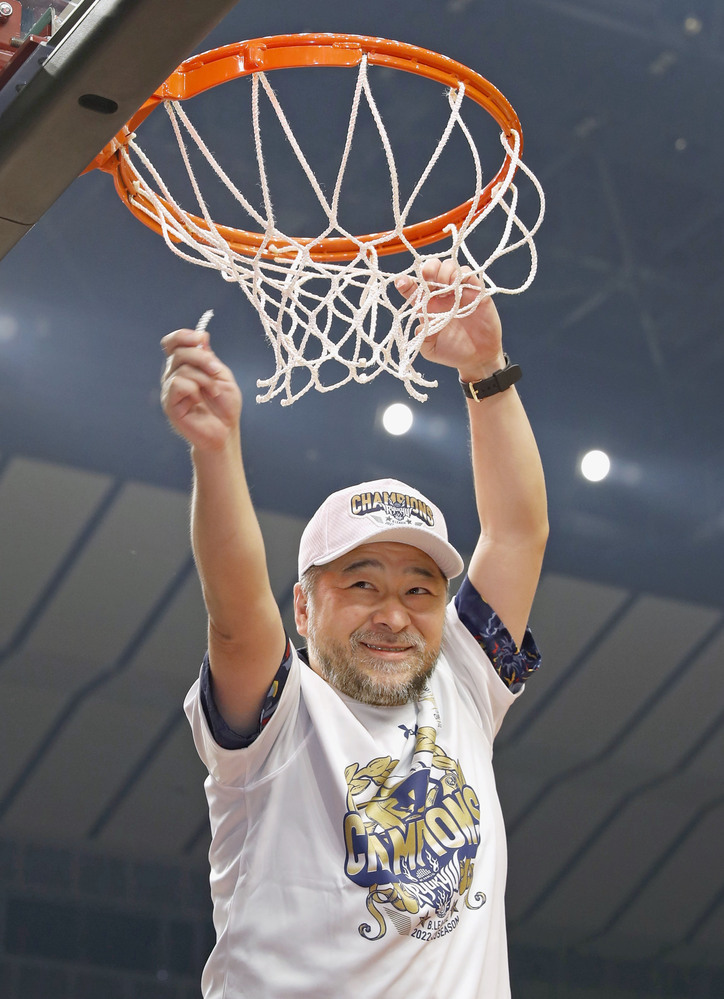 A Tradition of Excellence
A proud franchise that began play in the 2007-08 bj-league season, the Golden Kings captured their first of four titles in the now-disbanded league in the 2008-09 season. Usually, it's unheard of for a pro team to become so good, so fast.

Current Ryukyu head coach Dai Oketani guided the club from 2008-12, winning a second title in the final season of his first stint with the team. Tsutomu Isa followed as a title-winning bench boss in the 2013-14 and 2015-16 seasons.
Continue reading the full story on SportsLook.
Author: Ed Odeven
Find Ed on JAPAN Forward's dedicated website, SportsLook. Follow his [Japan Sports Notebook] on Sundays, [Odds and Evens] during the week, and Twitter @ed_odeven.