Golden Kings Soar Past Ballooners in B.League Opener
Before a festive crowd at Saga Arena, Ryukyu jumped out to a 20-point lead in the third quarter of the B.League game and fended off Saga's comeback attempt.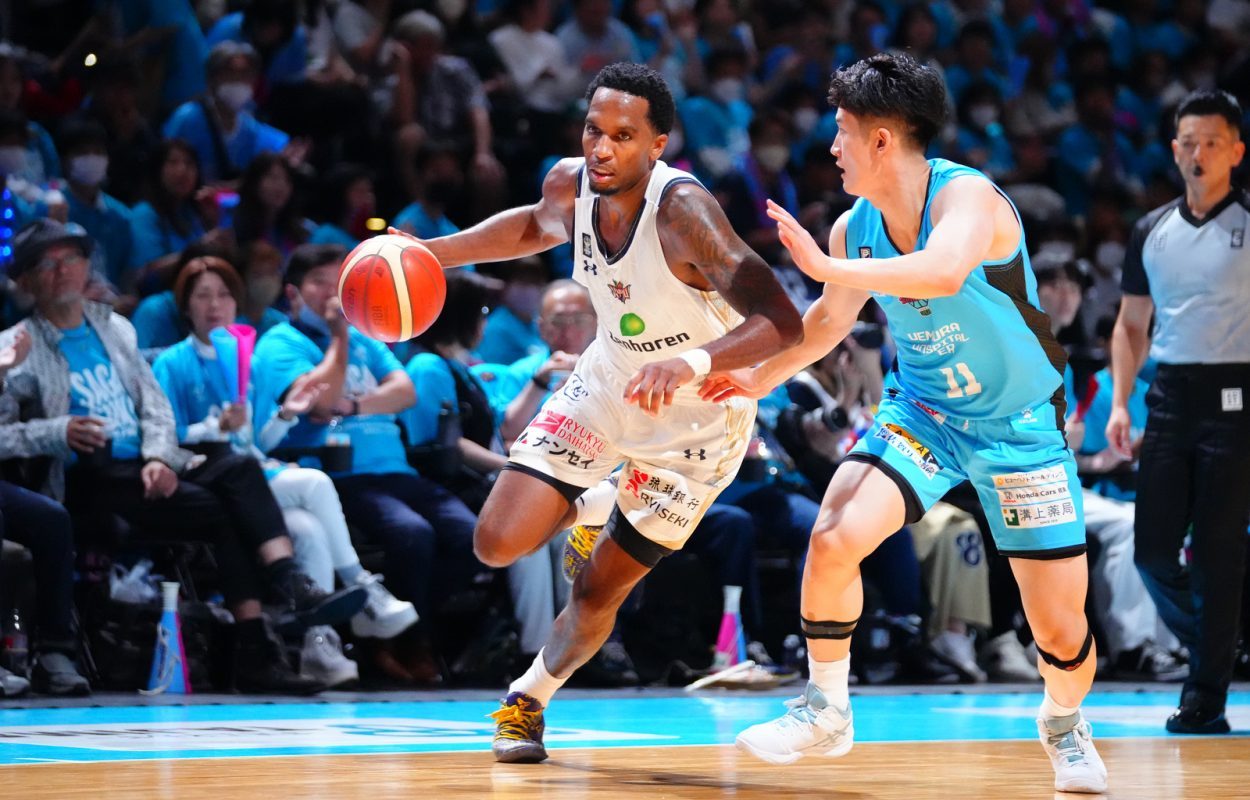 Read the full story on SportsLook - Golden Kings Soar Past Ballooners in B.League Opener
In this era of ubiquitous 3-point shooting, the Ryukyu Golden Kings made their fair share of big shots from beyond the arc in their B.League season-opening game against the Saga Ballooners on Thursday night, October 5.
To be precise, the reigning champions knocked down 14 of 40 3s. At the same time, Ryukyu's defense held Saga, which was playing its first game in the B.League's top flight, aka B1, to 2-for-25 shooting from 3-point range.
The Golden Kings outscored the hosts in all four quarters and led by as many as 20 points in an 80-63 win at Saga Arena before an announced crowd of 7,022.
"I would like to thank everyone involved in the league as well as the media and sponsors for selecting us as the opening match of the league season," Saga head coach Yuta Miyanaga told reporters after the match. "It was a big step for us to play our first game against Ryukyu, the champion of B1 for the first time.
"Also, I think the difference in experience was evident. I think Ryukyu's offense was excellent, as was their shooting percentage, and they were calm and composed in the half-court [situations]."
Ryuichi Kishimoto and Yoshiyuki Matsuwaki sank four 3-pointers apiece to pace Ryukyu's outside shooting attack. Five Golden Kings players scored in double figures, with newcomer Vic Law, who suited up for the Chiba Jets in 2022-23, leading the way with 17 points and 14 rebounds. Matsuwaki had a 13-point night. Filipino forward Carl Tamayo added 15 points on 5-for-6 shooting.
Kishimoto had 14 points and a game-best six assists, while Golden Kings backup forward Allen Durham chipped in with 12 points, six rebounds and three assists.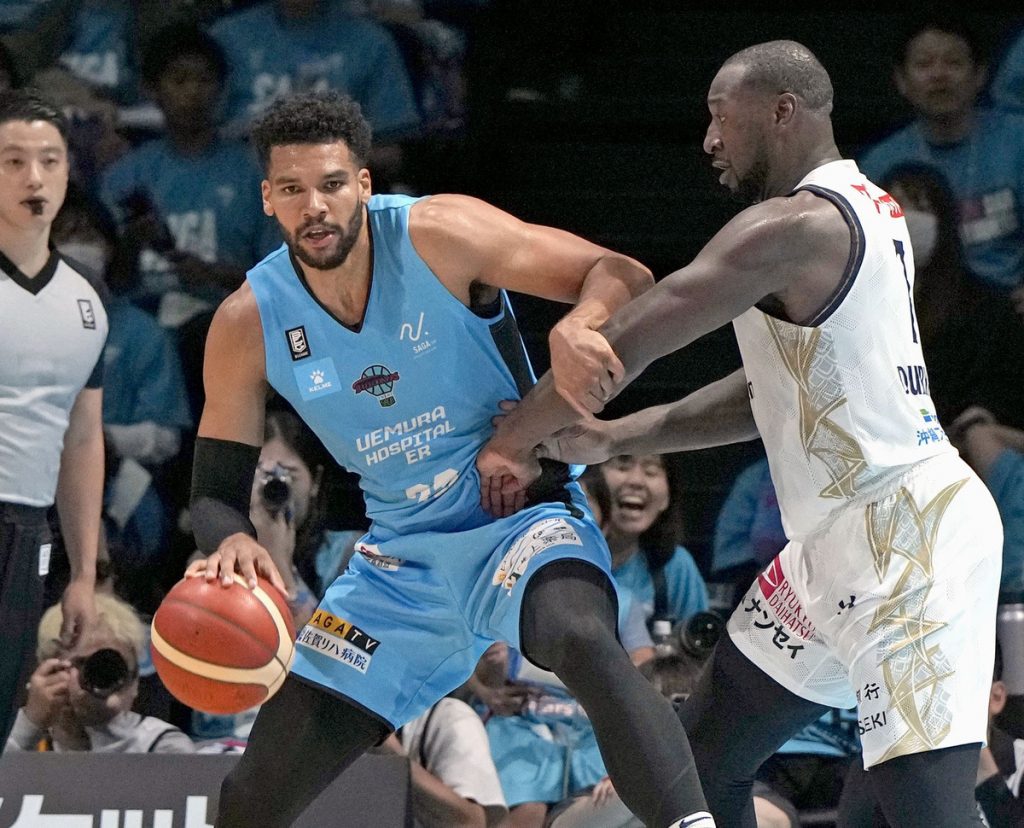 Solid Opener for Saga
Power forward Yoeli Childs led the Ballooners with a game-high 23 points on 10-for-15 shooting in nearly 26 minutes off the bench. Point guard Reynaldo Garcia finished with 15 points and five assists and starting center Josh Harrellson had seven points and 12 rebounds. Chase Fieler and Taiki Sumida added seven and five points, respectively.
Sumida said it was a positive sign that his team was able to utilize its quickness to generate scoring opportunities.
"On offense, we were able to push [the ball] all over the court and create a flow during the game, which showed that we could be competitive," the 24-year-old guard said. "We would like to continue to push that part of our game not only against Ryukyu, but also against other teams in the future."
Continue reading the full story on SportsLook.
RELATED:

Author: Ed Odeven
Find Ed on JAPAN Forward's dedicated website, SportsLook. Follow his [Japan Sports Notebook] on Sundays, [Odds and Evens] during the week, and X (formerly Twitter) @ed_odeven.