GOLF | Tiger Woods Grabs the Spotlight in Masters Return; Hideki Matsuyama Five Strokes off the Pace
The five-time Masters champion plays his first round of competitive golf in more than 500 days, while Matsuyama shoots an even-par 72.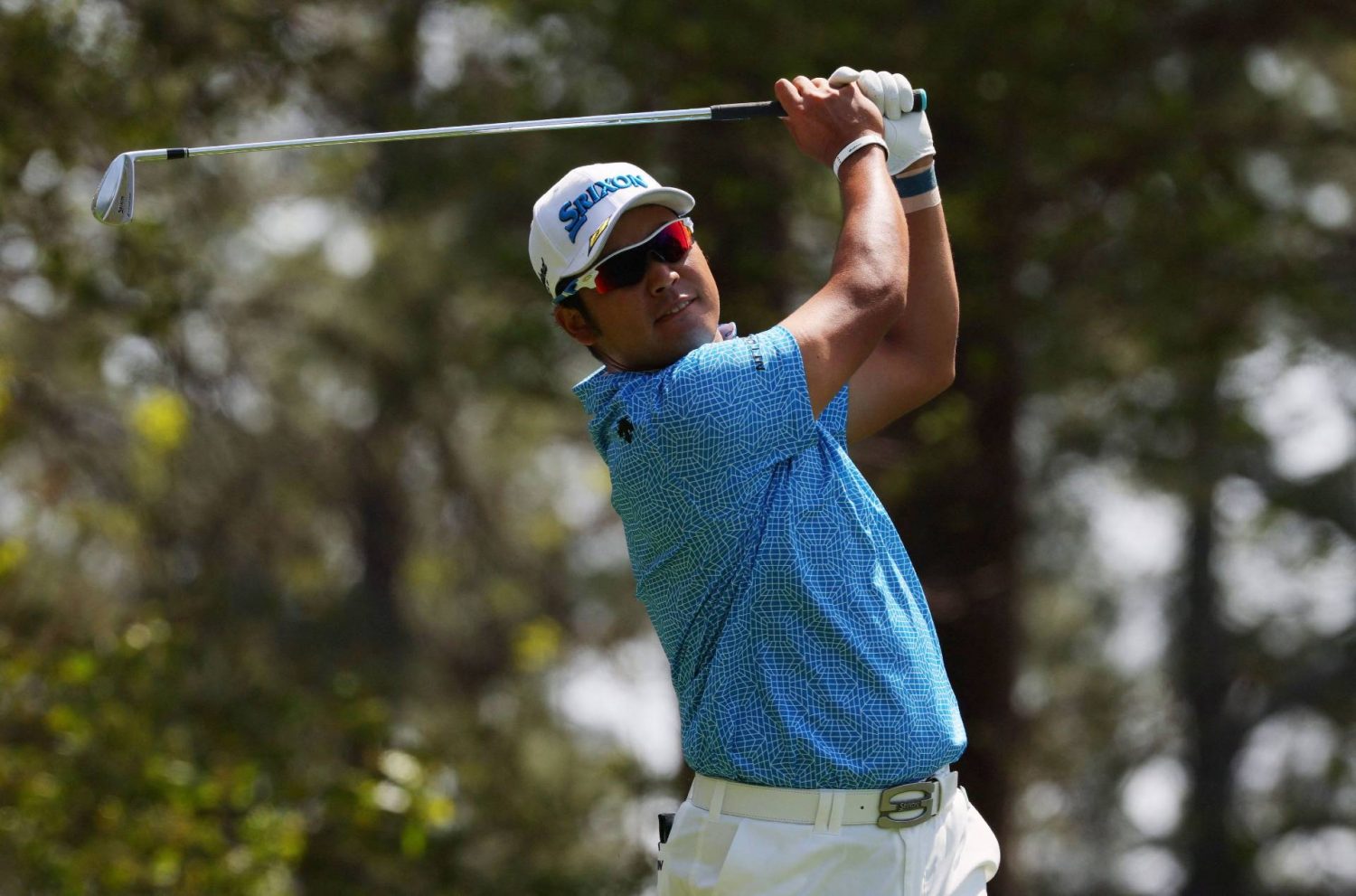 Tiger Woods' dramatic return to golf this week to play at the Masters was the biggest story as the marquee event got underway on Thursday, April 7.

The five-time Masters winner, who was seriously injured in a single-vehicle rollover accident in February 2021 in California and endured strenuous physical rehabilitation, did not disappoint with a 1-under 71 on the opening day.
Defending champion Hideki Matsuyama was in a group of 12 that finished at 72, including Japanese amateur and Masters debutante Keita Nakajima, the world's No. 1-ranked amateur player. Takumi Kanaya, a 23-year-old from Kure, Hiroshima Prefecture, shot a 3-over 75.
South Korean Sunjae Im carded a 5-under 67 and held a one-stroke lead over Australian Cameron Smith after the first round. Im made five birdies, including on the opening hole, and one eagle. He bogeyed the 10th and 11 holes.
Dustin Johnson, Danny Willett, Joaquin Niemann and Scottie Scheffler were tied for third at 3-under 69.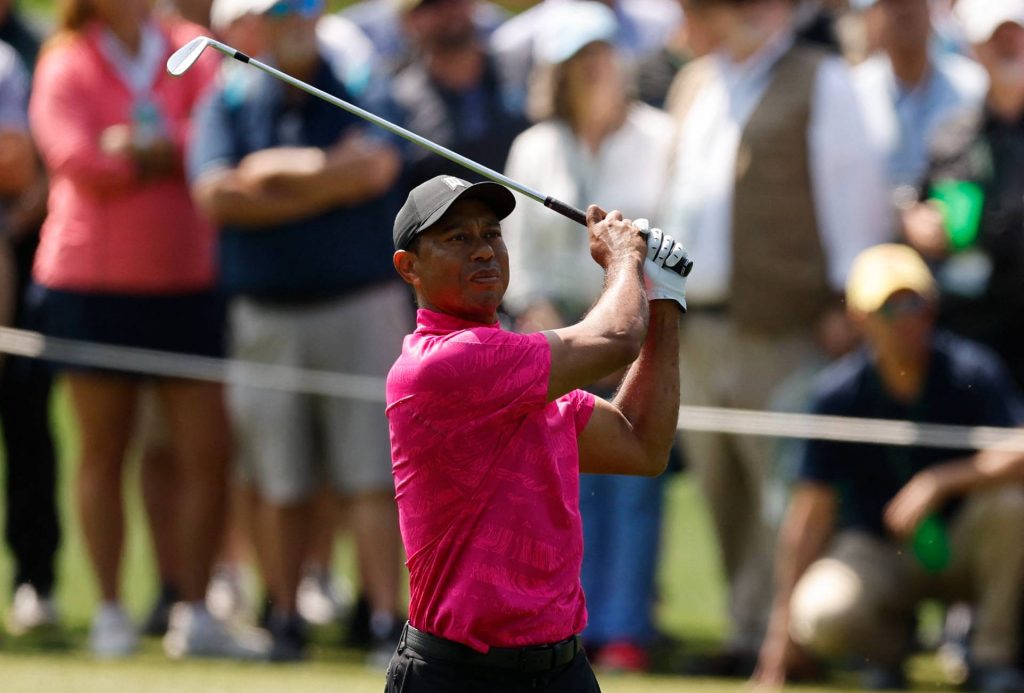 Speaking to a large throng of reporters, Tiger discussed his physical condition after the opening round.

"I am as sore as I expected to feel, but it was amazing to have ― like I was telling the team all week, come game time, it will be a different deal," said the 46-year-old who sustained multiple leg fractures in the auto accident. "My adrenaline will kick in. I'll get into my own little world, and I'll get after it. It's about the training that we've done to have the stamina to go.
"I'm going to be sore, yes. That's just the way it is. But the training cycles that we've had to make sure that I have the stamina to keep going ― and this is only one round. We've got three more to go. There's a long way to go and a lot of shots to be played."
Tiger made three birdies (sixth, 13th and 16th holes) sandwiched around two bogeys (eighth and 14th). He opened the tourney at Augusta National with five straight even-par holes, carding 4, 5, 4, 3 and 4 before his first birdie of the day.
It was Tiger's first round of golf in an official competition since November 2020 at the pandemic-delayed Masters.


Coping with a sore neck and back that sidelined him last month, Matsuyama returned to the site of his greatest golf achievement, where he became the first Japanese man to win a golf major in April 2021, and was a model of consistency in the opening round. The Ehime Prefecture native shot 36 over the first nine holes and replicated that performance over the final nine holes on Thursday.

Matsuyama notched birdies on the par-5 eighth, 13th and 15th holes. He bogeyed the third, 11th and 12 holes. He shot even-par on the other 12 holes.
The 30-year-old golfer witnessed the major attention paid to Woods on his celebrated return to the Masters. Tiger's group teed off moments before Matsuyama's.

"The gallery all went to him so it was nothing," Matsuyama said facetiously, according to Kyodo News. "I didn't have that many good shots but it wasn't a bad start."

Looking ahead to the second round, Matsuyama said he's prepared for the natural elements.
"I believe it will be windy [in the second round] and I'll be looking to manage that well," he stated.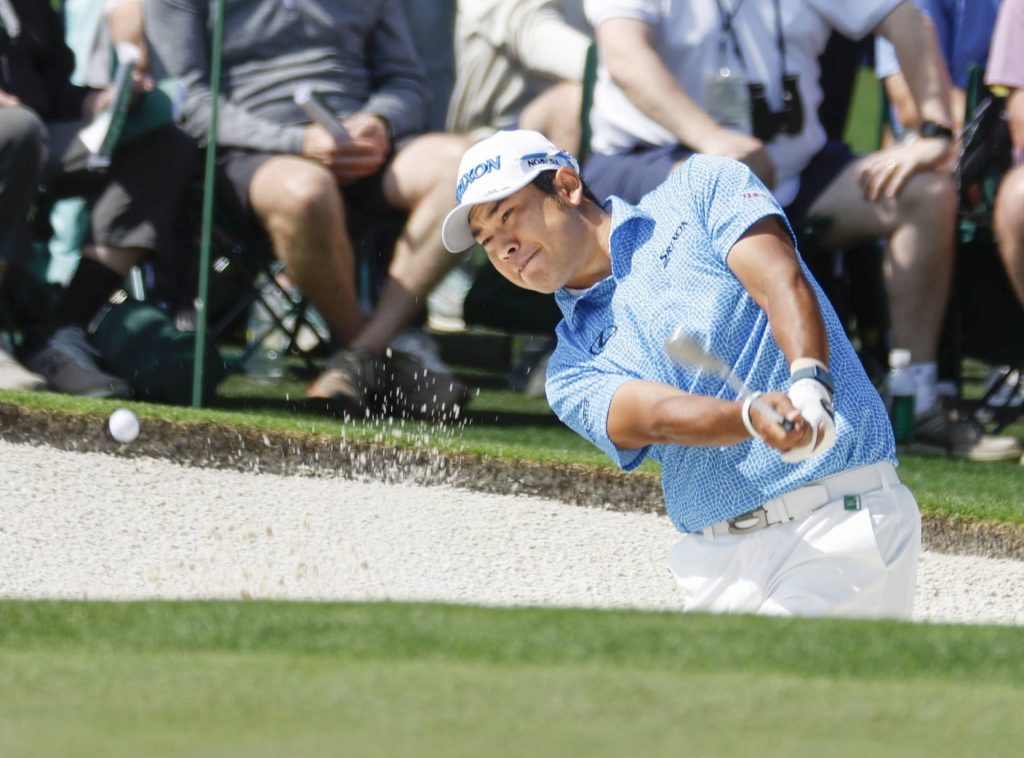 In the run-up to the Masters, Matsuyama expressed a positive outlook about returning to the spotlight.

"It's been a great year," Matsuyama told reporters. "It's great to be back here at Augusta. I feel very proud and honored to be here as the defending champion. It's been a great year with wins at Zozo and Sony. Last couple of weeks, though, have been a struggle. Hopefully I can find my game and be a worthy defending champion."
Nakajima triumphed at last year's Asia-Pacific Amateur Championship in Dubai, earning a berth in the Masters.
Im didn't make the cut at last year's Masters, shooting a 77 and 80 in succession over the first two rounds.

This time, he was pleased with his early start.

"I felt like my driving game was not as up to par as what it used to be, so I worked on my driving," Im said, according to The Associated Press. "The key to a successful round was having good tee shots, so that worked well today."

On Tuesday, April 5, Matsuyama hosted the traditional Masters Club Dinner, a special gathering of past champions. The festive meal was filled with Japanese items, including "miso glazed black cod and miyazaki wagyu: a wagyu beef ribeye with mixed mushrooms and veggies," Golf.com reported.


Was perhaps best @TheMasters Club Dinner I recall. Great company & conversation. Food was sensational! Best part was when Hideki Matsuyama, who doesn't speak English well, gave a 3-min speech in English—without a single note. @GaryPlayer then responded. In Japanese. With notes.😉 pic.twitter.com/AShWaaZzvk

— Jack Nicklaus (@jacknicklaus) April 6, 2022

Author: Ed Odeven

Follow Ed on JAPAN Forward's [Japan Sports Notebook] here on Sundays, in [Odds and Evens] here during the week, and Twitter @ed_odeven and find him on JAPAN Forward's dedicated sports website, SportsLook.