Haiku Sees Revival—in Bars, Kindergartens, TV Shows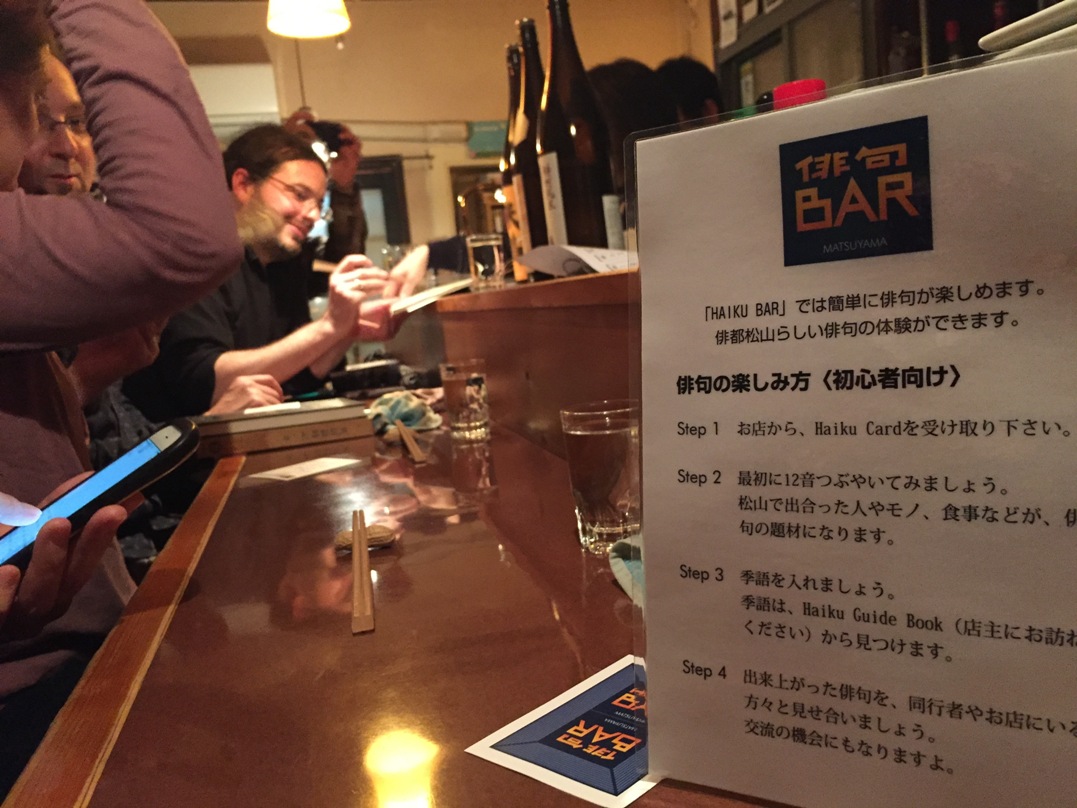 It seems the Haiku Era is upon us.

The haiku—comprised of just 17 syllables, making it the shortest poetic form in the world—is currently enjoying the limelight.
In June, a promotion committee was formed to have the haiku recognized by the United Nations Educational, Scientific and Cultural Organization (UNESCO) as Intangible Cultural Heritage.
This year, on the 150th anniversary of the birth of the father of modern haiku, Shiki Masaoka, a haiku bar has opened in his hometown of Matsuyama City. Haiku writing is now being taught in kindergarten, haiku comics are being published.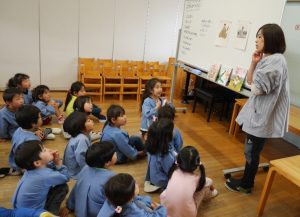 'Calligraphy as a threat'
"The haiku is the shortest poetic form in the world, able to be enjoyed by everybody. As literature which promotes living with nature, it allows people around the world to communicate their thoughts. It is suitable as an Intangible Cultural Heritage."
This was how Akito Arima emphasized the significance of the activities conducted by the Intangible Cultural Heritage Promotion Committee, which he heads, during its establishment meeting in Tokyo on April 24th. He also chairs the Haiku International Association.
Four haiku related organizations, such as the Association of Haiku Poets, have joined the committee. Thirty municipalities—such as Iga City (Mie Prefecture), the birthplace of renowned haiku poet Basho Matsuo—are also in. They will lobby the Agency for Cultural Affairs and launch a petition to increase support among the public.
Currently there are 21 items, such as the kabuki and Japanese Cuisine, that are registered as Intangible Cultural Heritage. Officials say eagerly that "calligraphy is the main threat [to the haiku gaining registration]. We need to increase our efforts."
Nurturing the Spirit of Compassion
Japanese haiku poets Basho Matsuo and Shiki Masaoka are renowned. Regions associated with the poets have seen a blossoming of haiku-related activities. At the Akebono Nursery School in Iga City, a portrait of Basho hangs on the wall and there are haiku picture books as well. For over 10 years, children of the senior class have been writing their own haiku.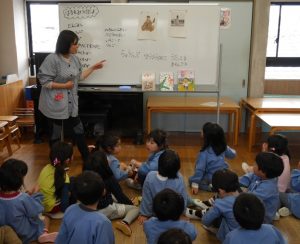 In mid-April, when the nursery school teacher said, "Spring found in the garden," answers from the children included "Tulips," "Pill bug," and "Four-leaf clover." And then, when asked to end the line "Swaying tulips…," the children answered "are singing," "are playing," improvising to complete the haiku.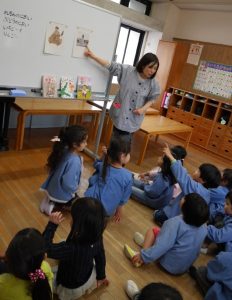 They, along with children from surrounding nursery schools, are regular entrants, and winners, at the annual Basho Memorial Haiku Contest. According to Akebono Nursery School principal Fumiko Taya, "Haiku encourages sensitivity, nurturing empathy and compassion. We create opportunities to experience haiku naturally through play."
In contrast, an annual high school haiku competition, Haiku Koushien, is held in Matsuyama City (Ehime Prefecture). In March of this year, several haiku bars opened, entertaining foreign tourists with haiku.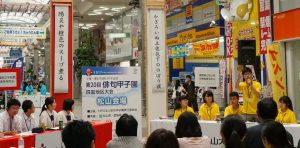 Tetsuji Kadoya, 51, owner of Izakaya bar "Hoyaken" has been creating haiku for seven years, and was delighted to be given a pen name by his customers. "I hope to create a place where people can casually enjoy haiku, and build my fan base," he said enthusiastically.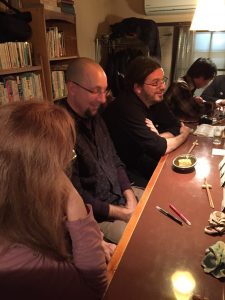 The popularity of haiku is even seen in unusual places.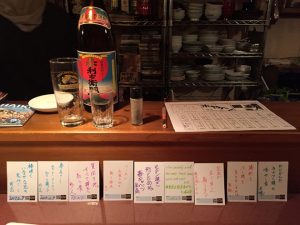 The popular haiku segment of the Tokyo Broadcasting System variety television program Prebato! began four years ago. Celebrities try their hand at writing haiku, and renowned haiku poet, Itsuki Natsui, critiques them. It recorded an average audience rating of 13.1% (East Japan Region, Video Research) for the latter half of the 2016 financial year. Itsuki Natsui's book became a 100,000-unit bestseller.
Moreover, there are also haiku-themed comics, such as Akaboshi's haiku Journal and Our 17 Syllables!
Reflecting on the rising popularity of haiku, Shugyou Takaha, honorary chairman of the Association of Haiku Poets, said, "Haiku gives us the strength to live. It's not a boom, the era of haiku has arrived."
Yukiko Yokoyama is staff writer of the Sankei Shimbun Cultural news department in Osaka.
(Click here to read the original article in Japanese.)