[HEISEI IN PICTURES] From Showa to Heisei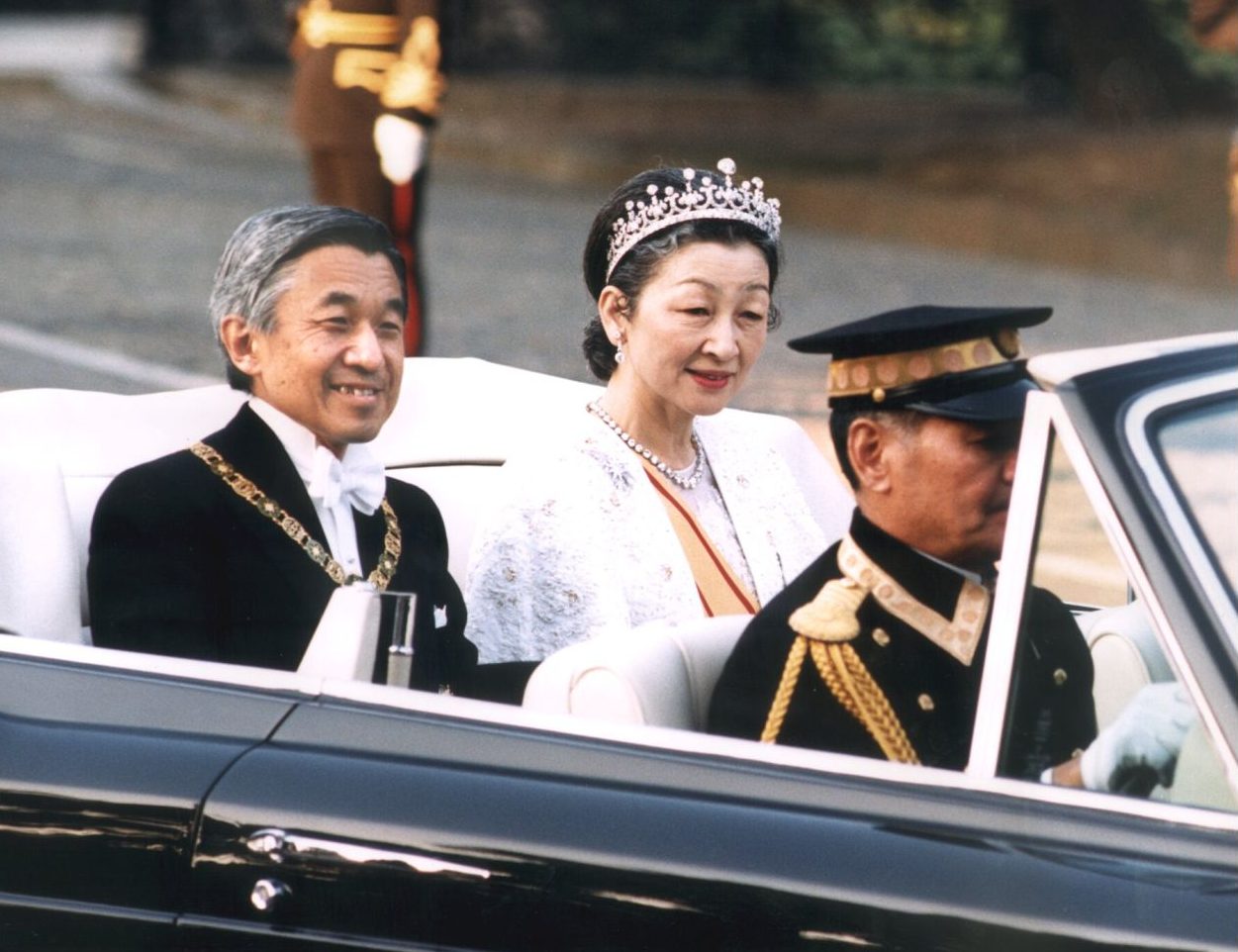 Leading up to the abdication of Emperor Akihito on April 30,
JAPAN Forward
looks back on the pivotal aspects of the Heisei Emperor's rule. There will be five installments:
From Showa to Heisei

Peace Prayer

Disaster and Repose

Diplomacy and Ceremony

Looking to the Reiwa Emperor
On November 12, 1990, Emperor Akihito performed the official ceremony of the accession to the throne, shrouded in rituals and tradition, in front of 2,223 guests. He later changed from his traditional clothes, and Akihito and his wife Michiko rode for 4.7 kilometers into an especially-purchased English Rolls Royce to greet the Japanese people for the first time as Emperor and Empress of the Heisei Era.
The eyes of leaders of 158 countries were focused on Japan, and the event was aired in more than 100 countries around the world.
In his first address to the representatives of the Japanese people, the new emperor declared, "I hope that Japan can contribute to further development, international friendship and peace, and the welfare and prosperity of humanity."
It had been 62 years since the Showa Emperor ascended the Chrysanthemum Throne, and with the era name "Achieving Peace," it was a moment to truly embrace an age of peace.
Akihito was born in 1933. He grew up in the time of the Showa emperor and in a time of war, and was clearly marked by the age. Everyday life continued despite the war, as the then-12-year-old Emperor recorded his shock at Japan's defeat in a school assignment, writing: "We lost the war. From now I absolutely must work hard and study."
Emperor Akihito, 85, is set to abdicate on April 30, thanks to a special law enacted after he expressed concern for the first time in summer 2016 that his physical condition would prevent him from carrying out his official duties. The new emperor, Naruhito, will ascend the Chrysanthemum Throne on May 1, marking the beginning of the Reiwa Era.
For updates, photographic features, historical notes, and discussions on this historical moment, as Japan bids goodbye to the Heisei era and welcomes the age of Reiwa, bookmark JAPAN Forward's Special Coverage on your browsers and follow us on Facebook, Twitter, YouTube, and Instagram.