[Hidden Wonders] Enjoy the Summer Cheer with Multicolored Nebuta Lanterns!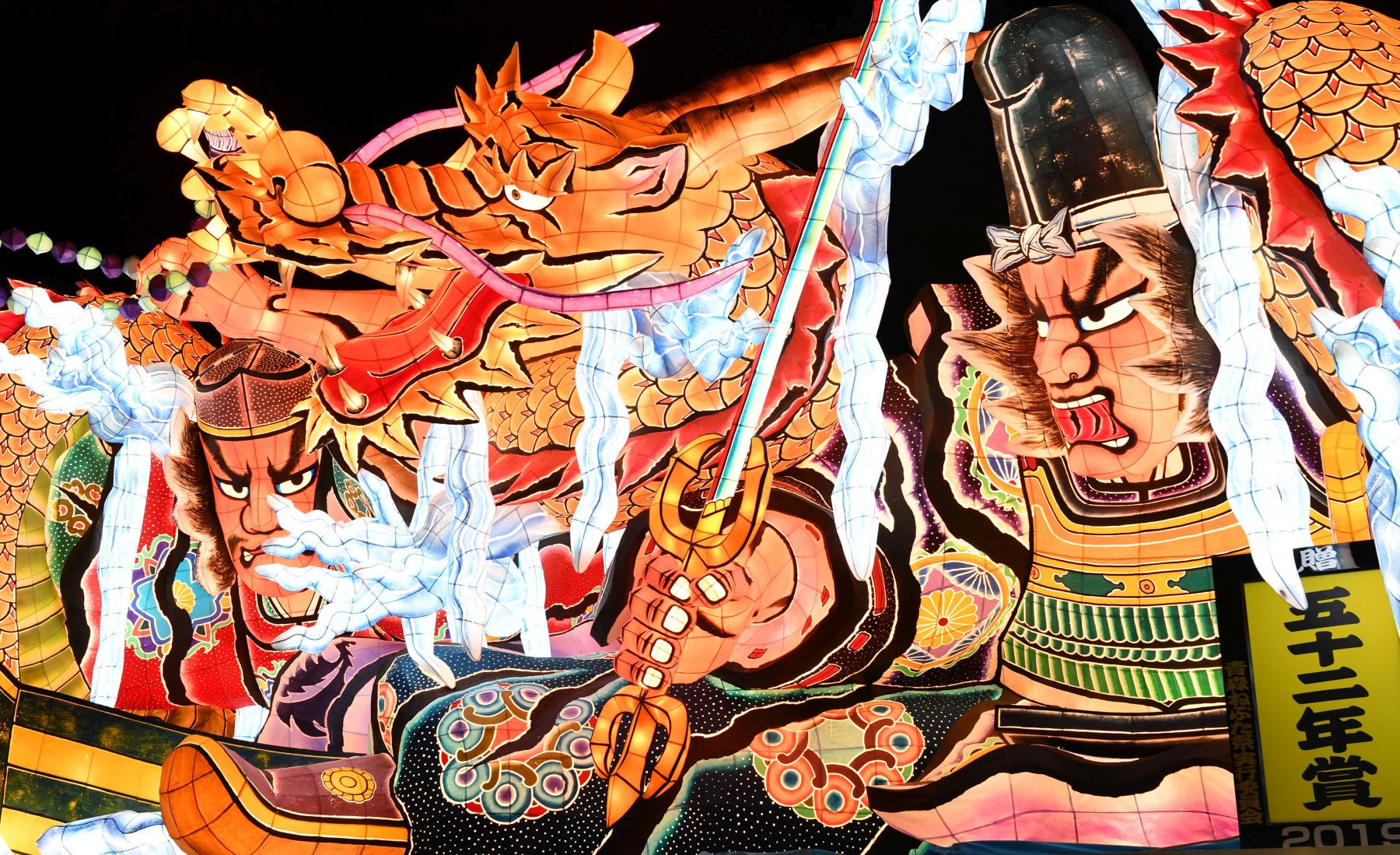 This is the season to be jolly! In Japan's case, that means the season of summer festivals with delicious food stands, shaved ice, stir-fried noodles, and almost any meat and vegetable which can be put onto a stick and char-grilled.
On the weekend you might stumble upon firework displays, which in Japan are not your 3-minute splutter of colors. More often they are hour-long raucous affairs, where people wear beautiful, multi-colored yukata, gently-clinking hair decorations, and wander around the streets with their friends.
Festivals in Japan have developed in different ways depending on the region. One of the most striking festivals in the whole of Japan is the Aomori Nebuta Festival.
Kicking off on August 2 and running until August 7 in 2019, it takes place in Aomori City, which is about as far north as you can go in Japan without hitting the island of Hokkaido.
There is a very particular reason why this festival is the talk of the town and attracts people from all over the world. The guests of honor are the multicolored gigantic lantern floats which are paraded around the city, called, as it happens, nebuta. The chants that go with the parade are enough to make everyone cheery with the festival spirit, to the rhythmic call of rassera, rassera!
Haneto — the colorfully-dressed flautists and taiko drummers — parade around the city in celebration. They accompany the awe-inspiring carts, which present designs based on mythical stories or kabuki plays.
On the first day of the festival, 28 lantern carts were carried around the city, showering in the warm yellow light the city starting around 7 P.M. on the evening of August 2.
A fun fact is that a nebuta festival is actually separate from a neputa festival, which instead takes place in the nearby city Hirosaki around the same time.
For those fancying a matsuri tour, the north of Japan has other festivals to offer as well. The famous Kanto Festival in Akita Prefecture runs from August 3-6. It is known for the enormously tall stack of lanterns displayed on a tree-shaped structure and carried around the city of Akita.
The Hanagasa Matsuri is held in nearby Yamagata Prefecture (August 5-7), and Sendai in Miyagi Prefecture is famous for its Tanabata Matsuri (August 6-8).
What is your hidden wonder of Japan? Upload your picture here.