[Hidden Wonders of Japan] 2-meter Tuna a Day Brings Good Luck This Way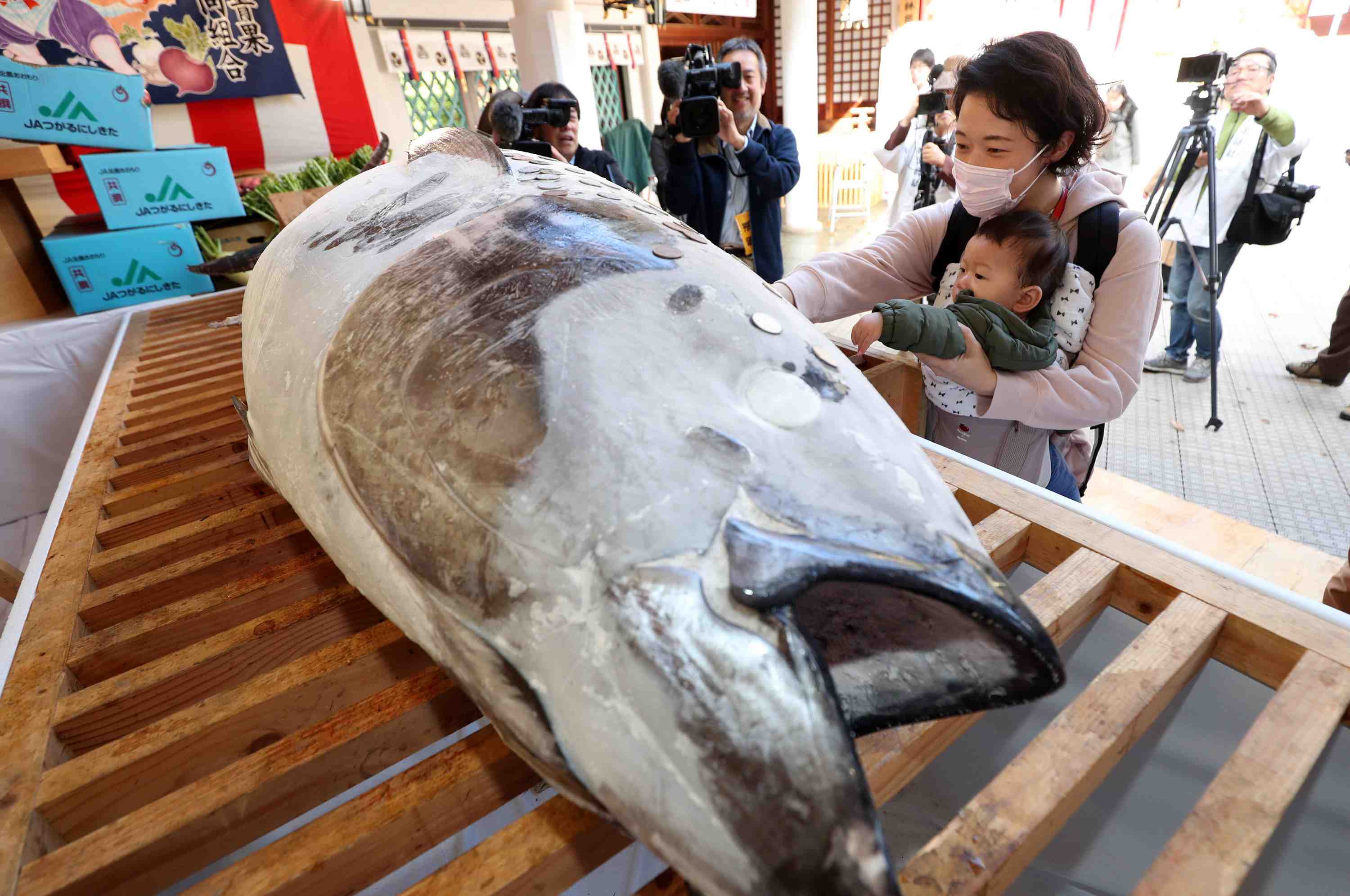 In Western culture, we normally think of the New Year as being the one big "hurrah" between the last day of the year and the first day of January.
In Asia, this isn't always the case. In East Asia, for example, China hosts a new year extravaganza for several days on the occasion of the lunar New Year, which normally takes place sometime in late January or early February.
In Japan, in the first few weeks of January there are more traditions that one can count.
One of the most common traditions is "Hatsumode," the first, and arguably the most important, visit of the year to the shrine or temple of your choice (or neighborhood). It is often done in the first three days of January, or the first business day of the new year, when you wish for good fortune, good health, and good business for the coming year.
However, the "wishes for the new year" activities don't stop there. Countless traditions, particular at shrines and temples dedicated to a particular divinity or patron, take place all over Japan during this festive period.
One of the most unusual traditions involves, surprisingly, a frozen tuna. You read that right: a huge, frozen, whole tuna.
What are we on about?
At the Nishinomiya Shrine in Kobe, Hyogo Prefecture, between January 9 and 11, there are celebrations called Toka Ebisu Matsuri, which call upon the divinity of good business, Ebisu, also known as "Ebessan."
You might have heard of Toka Ebisu celebrations before, especially if you've visited Kansai during the New Year, as the period brings celebrations over the whole region.
In the case of the Nishinomiya Shrine, specifically, a two-meter-long and 200-kilogram frozen tuna from Kagoshima Prefecture was transported to Nishinomiya Shrine in Kobe on Thursday, January 9. The large fish was positioned on the wooden grill, where worshippers threw their offerings. It was so heavy that at least four men were needed to lift it.
After receiving a blessing from the Shinto priest of the shrine, tradition has it that visitors are supposed to try to stick money on the body of the frozen fish. If it sticks, it's supposed to bode well for your business in the coming year.
You must admit that sticking coins on the body of a frozen fish is perhaps a good luck trick you hadn't tried before. Or it might just be another clever way to wish the way in for the new year!
What is your hidden wonder of Japan? Submit your photo here.
(Click here to read the related article in Japanese.)
Author: JAPAN Forward