[Hidden Wonders of Japan] Best Cherry Blossom Viewing Spots Await at Takayama Inari Shrine
You'll be fascinated by the mystique of the brilliantly colored torii gates against surrounded by cherry blossoms laying in the mountains of Mt. Takayama.
~~
Takayama Inari Shrine sits on a small hill overlooking the Sea of Japan in Tsugaru City, Aomori Prefecture. It is said to have been founded by the Ando clan, a powerful family that ruled the surrounding area from the Kamakura (1185-1333) to the Muromachi (1333-1573) period in Japan's history.
Since ancient times the shrine has been a popular place for local people who pray for a good harvest, safety at sea, and prosperity in business. Osamu Dazai, a famous Japanese author who is from neighboring Goshogawara City, in his novel, Return to Tsugaru (1944, in English 1988 by Kodansha), recounts visiting the shrine during his elementary school excursion to Mt. Takayama.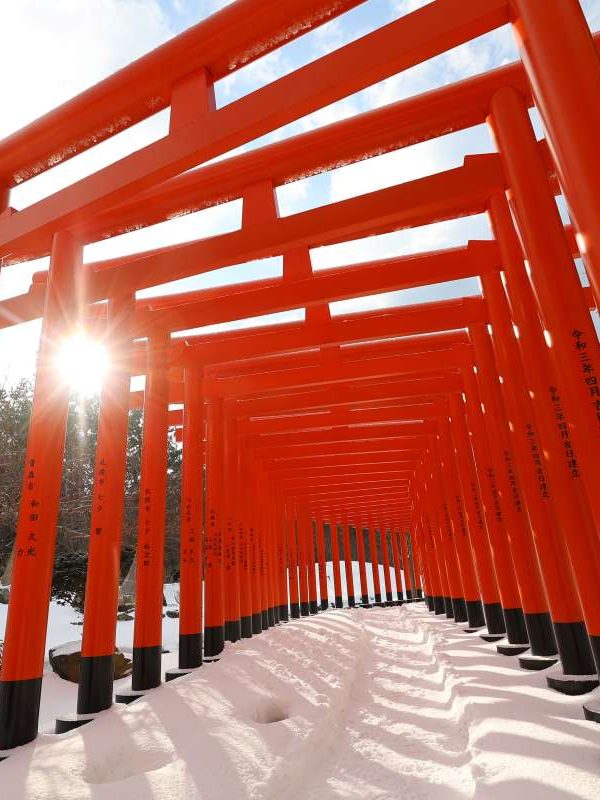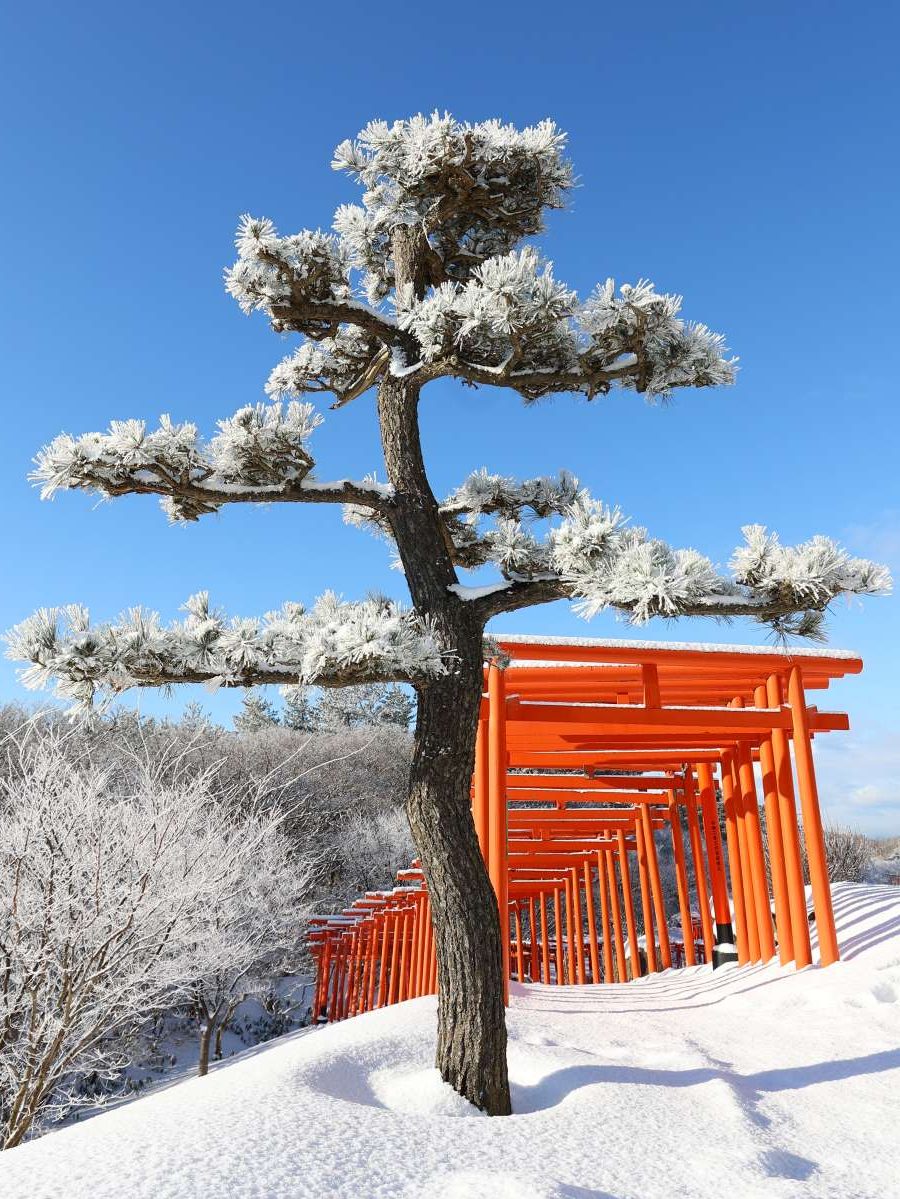 He likens the sight of the shrine's traditional thousand gates lined up in a row to a dragon ascending to heaven.
Hitoshi Kudo, the sixth-generation chief priest of the shrine, says, "I heard that it all started about 40 years ago, when farmers dedicated torii gates to express their gratitude for the harvest."
Since then, the number of gates has gradually increased, and now there are a total of 202 gates, each about two meters high.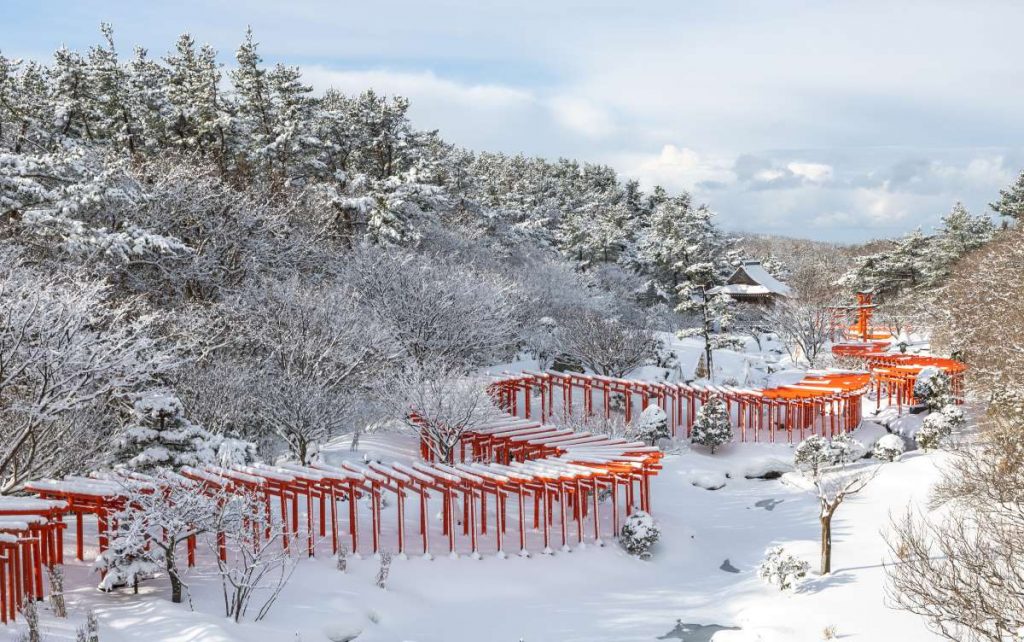 The temple was featured on a poster by the Japan Railway Group when the Hokkaido Shinkansen bullet train started service in 2016, attracting worshippers from all over Japan. The beautiful Japanese-style scenery is very popular overseas, and, before the pandemic, foreign tourists and people from nearby American military facilities often visited the area.
The area around the senbon torii gates is also a famous cherry blossom viewing spot, with many double-layered cherry blossom trees.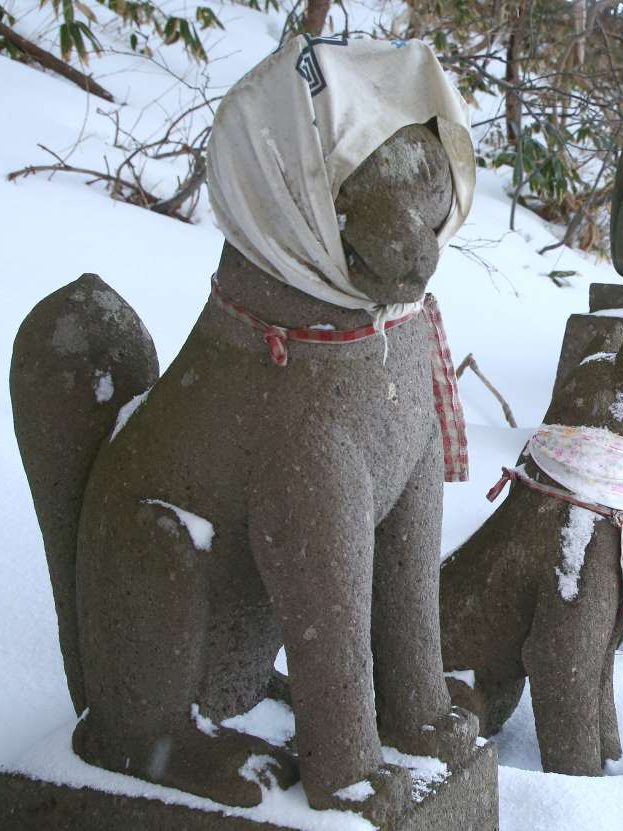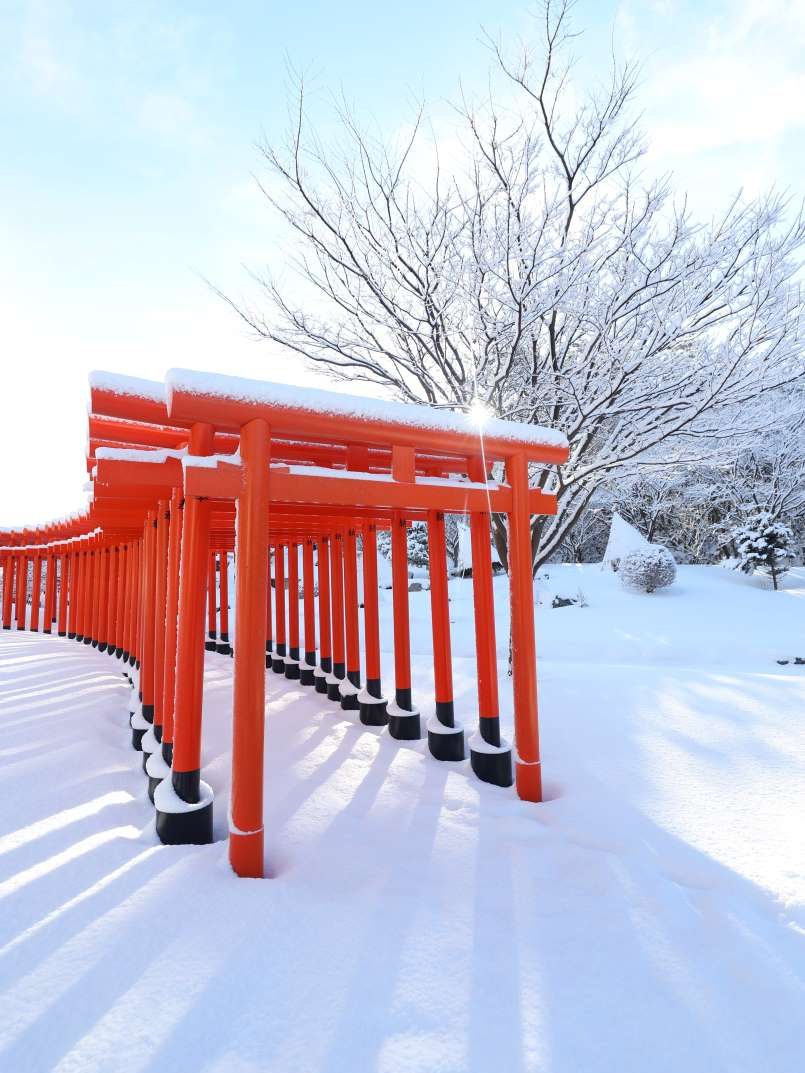 The shrine is currently in the process of rebuilding the torii gates, which have become worn due to exposure to snow and wind.
"Some people are refraining from visiting the shrine or praying. I hope that the pandemic will end soon and we will be able to welcome you at the new torii gates," Mr. Kudo said.

What is your hidden wonder of Japan? Upload your picture here.

Author: Sankei Shimbun