[Hidden Wonders of Japan] Feel the Summer Breeze with Hyogo's Decorative Ornamental Ferns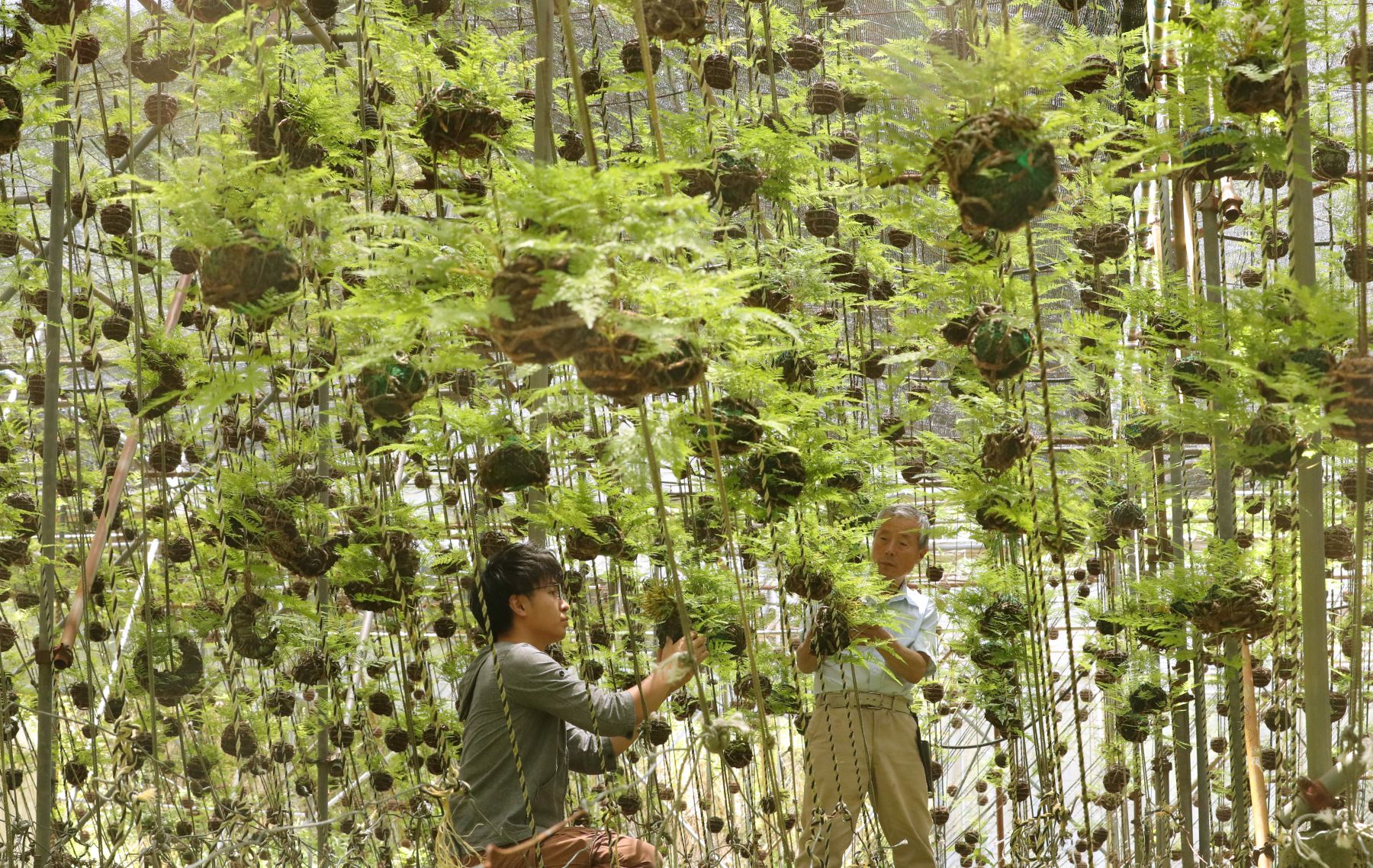 When I used to come to Japan as a child, my grandma would sometimes look at my thin cotton shirts and exclaim "Suzushisou!" in an appreciative tone.
When I asked my mother to translate, she would tell me that it meant, "It looks very refreshing and cool." At the time, I found it an odd comment, because it struck me that I had never been told by anyone that my clothes looked "refreshing."
Thinking back, it strikes me that seasonality is key in Japan. And just as much as the seasons themselves, many in Japan put stock in the expectation of a certain feeling in a particular season.
Come the first spurt of hot sunshine and 30-degree-Celsius weather, you will unmistakably start seeing the Edo furin — the beautifully-crafted glass wind chime which rings soothingly in the summer breeze. It is supposed to instill the cool sensation we all so crave in summer.
In a similar spirit, there are what are known as tsurishinobu. For the uninitiated, this is a type of ornamental hanging fern commonly bought in the summer period.
Sale of tsurishinobu starts in June but continue well into July. With the worst record-breaking rainy season since 1961, they are expected to carry out well into the summer in 2019, and this is the busiest time for the shop owners selling this plant.
A craft believed to have originated in the Edo period, the plants in the shop visited by The Sankei Shimbun in Hyogo Prefecture were between 9 and 80 centimeters in diameter, created by the Shinobu variety of fern and wild orchid, together with fertilizer.
Makoto Ichihara, 73, the shop owner of Tsurishinobu En (Garden) in Takarazuka, Hyogo Prefecture, expressed his wish that customers enjoy the creations of the shop.
"Just as a summer tradition, I want everyone to enjoy the plants by hanging them in the shade and enjoying the cool and refreshing summer breeze," he said.
Between June and mid-July, the Tsurishinobu En had scheduled more than 10,000 decorative tsurishinobu.
Next time you are in Hyogo, why not stop by?
What is your Hidden Wonder of Japan? Upload your picture here.