[Hidden Wonders Of Japan] Have You Heard of Zodiac Darumas? They Come in Golden Wild Boars Now!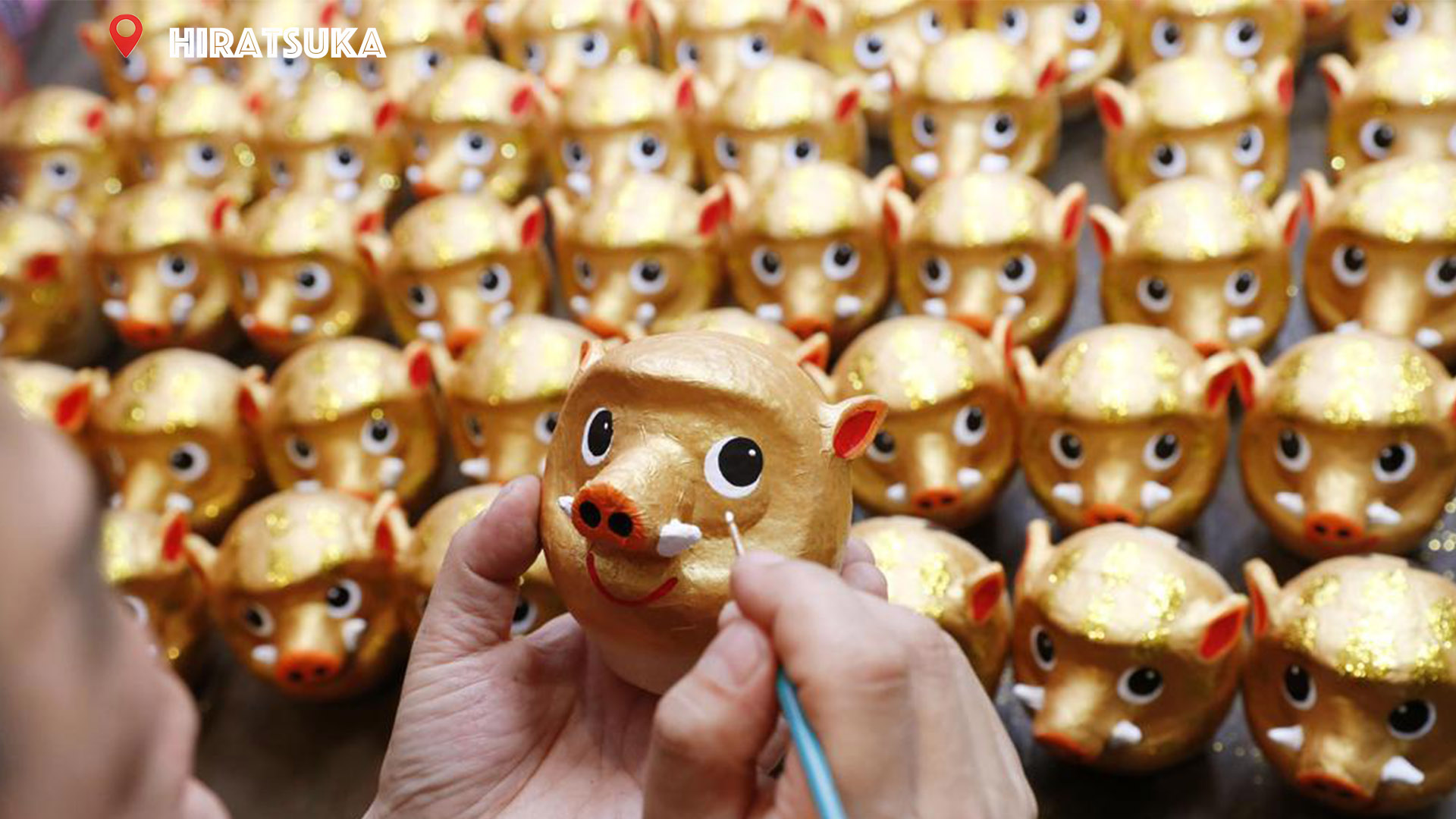 Most people living in Tokyo rarely have a chance to go to Hiratsuka – a city in the outskirts of the metropolis – except when the yearly glorious Tanabata celebrations come around. We might have just found an excuse for you to go.
Situated in Hiratsuka is a little establishment called Arai Daruma Shop. With a 150-year history, this shop specializes in handcrafted daruma.
Aside from the regular votive dolls, this shop also features some unusual ones: anyone fancy a daruma in the shape of a beautifully golden wild boar?
Daruma is the votive doll which normally is bought with both eyes left blank, and it's customary to fill in the left eye with a black marker to make a wish. The idea is that you work hard to make that wish come true, and when it finally does, you fill in the other eye as well.
However ubiquitous the object, it rarely has a dedicated shop, let alone one which gives yearly cute version of zodiac animals.
Arai Daruma Shop does a special edition of daruma each year, reflecting the different zodiac animals of each coming calendar year. 2018 is the year of the dog, so around this time last year they started making adorable darumas which resembled a Shiba Inu.
This period before the new year is the peak of business for Arai Daruma Shop. The darumas they are making now, for 2019, are in the shape of a wild boar with the idea of "aiming for happiness." The doll features also cute little ears, and is painted in gold, which is an auspicious color in Japan and hence very popular.
Packed like sardines, the handmade darumas are displayed on the shelf, making quite a sight for customers when they walk in.
This establishment has been producing the Zodiac Daruma dolls for 15 years, and it is so popular that there are even people who buy it every single year.
"We want people who buy this daruma to aim for happiness, and wholeheartedly strive to achieve it" said Seikan Arai, the fourth-generation owner of the shop.
As the 63-year-old owner continues making these darumas every day, make sure you stop by this shop if you are in the area to get a peak of this curious establishment.
What is your Hidden Wonder of Japan? Send your pictures here.