[Hidden Wonders of Japan] Keio Plaza Hotel Marks Hinamatsuri by Celebrating the Culture of Tea Ceremony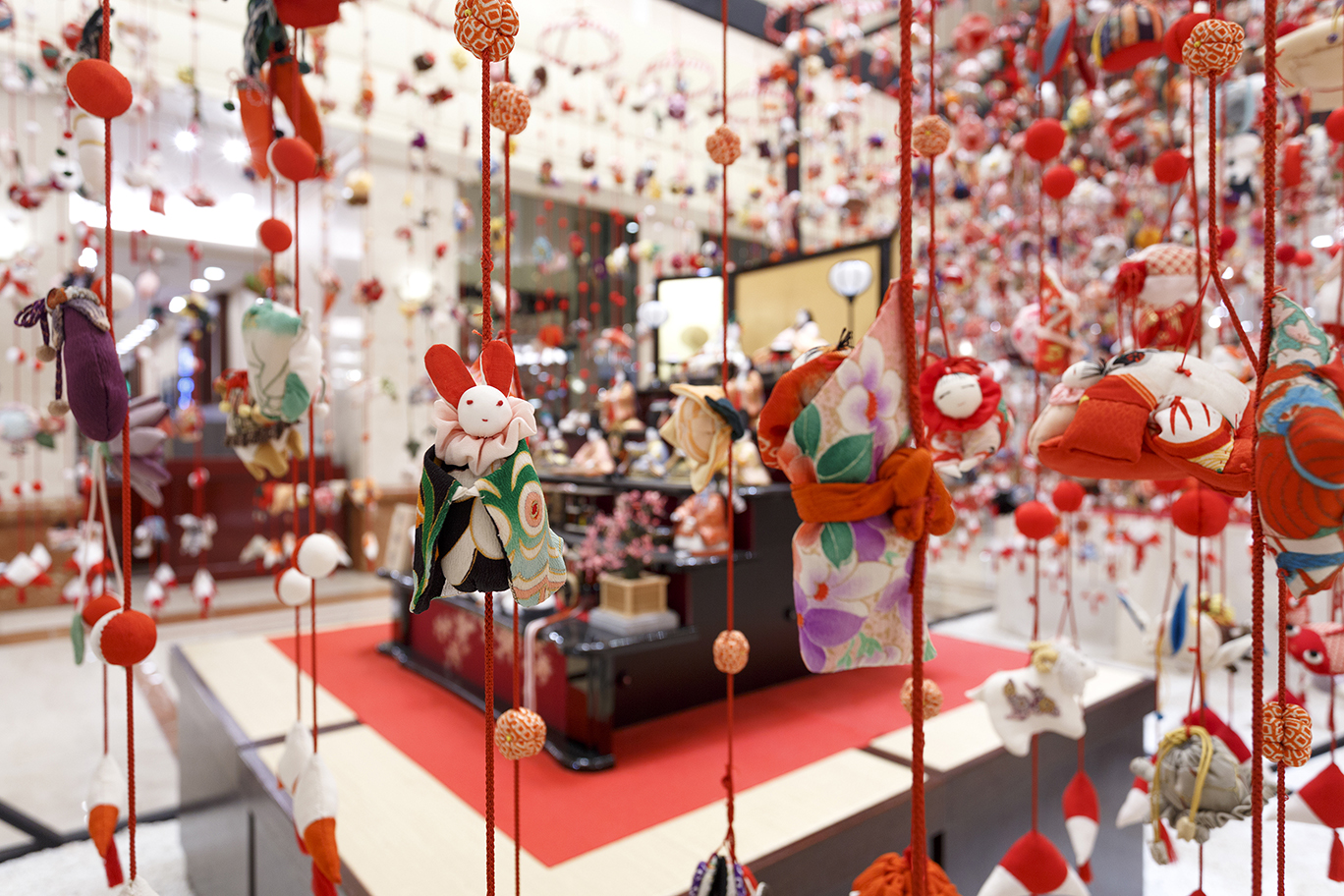 On March 3 in Japan it's Hinamatsuri, the girls' festival where wishes for the good health are made for young females in the family. It's customary to display elaborately elegant dolls in households in the month before the festivity.
For those of us without Japanese families, though, there might be little chance to witness the celebration of such an event.
However, there are places you can visit to get a feeling of the elegant aura of these beautiful dolls.
A "Hina-matsuri Through Tea Ceremony Culture and Hanging Art" event will be held at Keio Plaza Hotel in Shinjuku, one of Tokyo's most prestigious hotels, to help customers better understand the festivity and Japanese culture.
Ongoing since February 1 and until March 28, the event will feature 6,800 magnificent ornate handmade dolls. It will also feature several historical items in traditional Japanese tea ceremony.
The stunning hanging decorative art ornaments are hand-stitched from cloth of old silk kimono garments by renowned quilt artist Mitsuyo Matsuo and 90 members of her Himawari Group of artists.
The decorations, while reflecting the general good wishes for children, also have symbolic meanings. For example, monkeys supposedly have the ability to ward off calamities; mandarin ducks reflect love between spouses; and pillows represent children who sleep well and grow healthy.
A traditional wooden Mataro doll from Kamikamo Shrine in Kyoto will be displayed along with a magnificent 3.3-meter-high decorative art ornament exhibit on the third floor.
Because of the role which tea ceremony had in women's upbringing, there will also be the possibility of learning more about tea ceremony during this period.
For those who want to learn more about tea ceremony and taste a related menu, honorary professor Hiroichi Tsutsui of Kyoto University will give a lecture on March 6 regarding the accomplishment of women promoting tea ceremony from the Meiji Period of Japan. Afterwards, a lunch menu prepared by esteemed chef Eiki Sasaki in the Japanese kaiseki restaurant Soujuan.
If tea ceremony isn't your thing, but you still want to go with the pretty-in-pink theme, make sure you go to the second floor at Jurin restaurant for an All-you-can-eat Strawberry Dessert Buffet. You will be able to try strawberry poundcakes, cupcakes, mousse, and pies to get in the mood for Girl's Day.
(For more information on the Keio Plaza Hotel Hina-matsuri, check out the page here.)