[Hidden Wonders of Japan] Run Fast and Become Luckiest Man of the Year!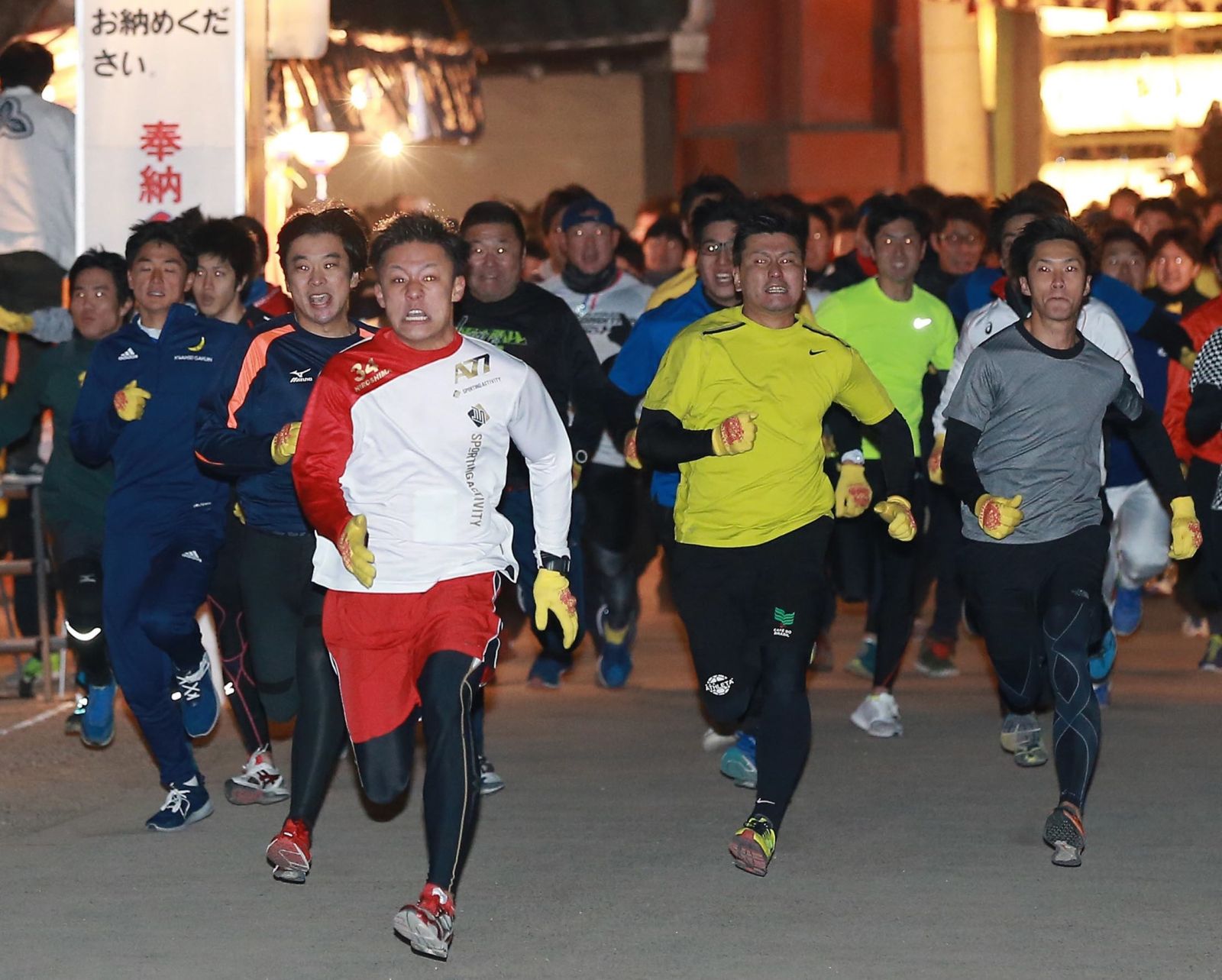 How fast would you run for good luck for the whole year? In case you have asked yourself this question, you might just find the answer in Hyogo Prefecture in Japan's Kansai region.
In January of every year since the Edo period, thousands of people gather at Nishinomiya Shrine with this aim: to win a wild race from the gates to the shrine building and thereby become the "Luckiest Man" of the year.
Taking place every January 10, this is one of the celebrations taking place early in the New Year to celebrate the god of good business, Ebisu.
In 2019, Yuki Yamamoto, a 22-year-old firefighter from Hiroshima Prefecture, won the much-sought-after title.
It is the same scene every year. Just before 6 A.M. the handsome red gates of Nishinomiya Shrine are closed. The energy on the other side is palpable. Around 5,000 people are gathered behind the gates to try their luck and win the race.
As the clock strikes 6 A.M., the taiko drum reverberates. The gates of the shrine, kept shut until then by a couple of volunteers, are swung open by the enthusiastic crowd. A hoard of luck-seeking men — and sometimes even women — hurl themselves towards the main shrine.
The excitement is infectious. More than the pounding of human feet, it feels like a herd of galloping horses has just taken to the streets.
Once the crowd arrives at the main building of the shrine, only three winners are anointed as "Luckiest Men of the Year."
This year, Yuki Yamamoto told reporters that given that his home prefecture suffered from the flooding last summer, "I hope that [Hiroshima] will recover faster given this victory, even if just a little bit."
So, what would you do for good luck?
What is your hidden wonder of Japan? Upload your picture here.
(Click here to read the article in Japanese.)