[Hidden Wonders of Japan] Takeshi Nishimura Wins 'Ig Nobel Prize' For Research on Helium-Breathing Alligators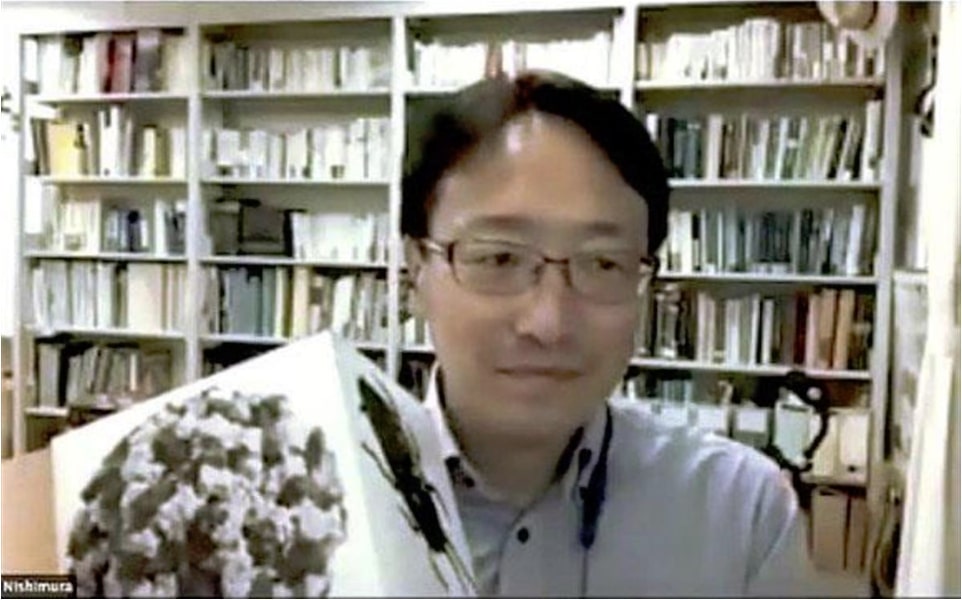 Surely you know about the Nobel Prize, but do you know about the Ig Nobel Prize?
Hosted by U.S. outfit, The Annals of Improbable Research, the aim is to broadcast research that, in the words of the official website, "first make you laugh, and then make you think". It was in this spirit that the group announced the winners in its 30th First Annual Ig Nobel Prize Ceremony (yes, you read that right!)
The prize was created in 1991 and normally includes ten categories, for example peace prize, medical education, and acoustics prize.
The event took place online due to the coronavirus pandemic. But in the spirit of the slightly ridiculous coupled with the scientific, there was a mini-opera performed by past laureates and speed lectures on various themes, along with the awards ceremony.
This year's prize in acoustics went to a team led by Japanese scholar Takeshi Nishimura, 45, who is an associate professor at Kyoto University.
His research looked at what happens if you put an alligator in an airtight chamber filled with helium and oxygen. In some ways, it reproduces the popular trick that humans enjoy of breathing in helium and hearing the pitch of their voices go up.
The research by Professor Nishimura found that when breathing in helium, the pitch of bellows of the alligatorsーnormally at about 400 hertzーdoubled to about 800 hertz. This would suggest that alligators, like humans, produce sounds using the vocal tract, a piece of research that was first published in the Journal of Experimental Biology in 2015.
This year is the 14th year in a row that a Japanese has won the prize. Commenting to Kyodo News upon receiving the accolade, Nishimura said "I'm extremely grateful that even such a manic type of research like this is receiving attention."
Other prizes, included for research into why so many scientists studying insects, are themselves arachnophobic. Then there is the study of how the shape of eyebrows can be perceived as a sign of narcissism.
In addition, this year's prize for medical education went to nine world leaders, including U.S. President Donald Trump, Russian President Vladimir Putin, Brazilian leader Jair Bolsonaro and U.K. Prime Minister Boris Johnson.
Organizers justified the award by saying: "for using the COVID-19 viral pandemic to teach the world that politicians can have a more immediate effect on life and death than scientists and doctors can."
What is your hidden wonder of Japan? Submit your photo here.
(Click here for the related article in Japanese)
Author: JAPAN Forward