[Hidden Wonders of Japan] 13,000 Sunglasses — And More — at the Reading Glasses Museum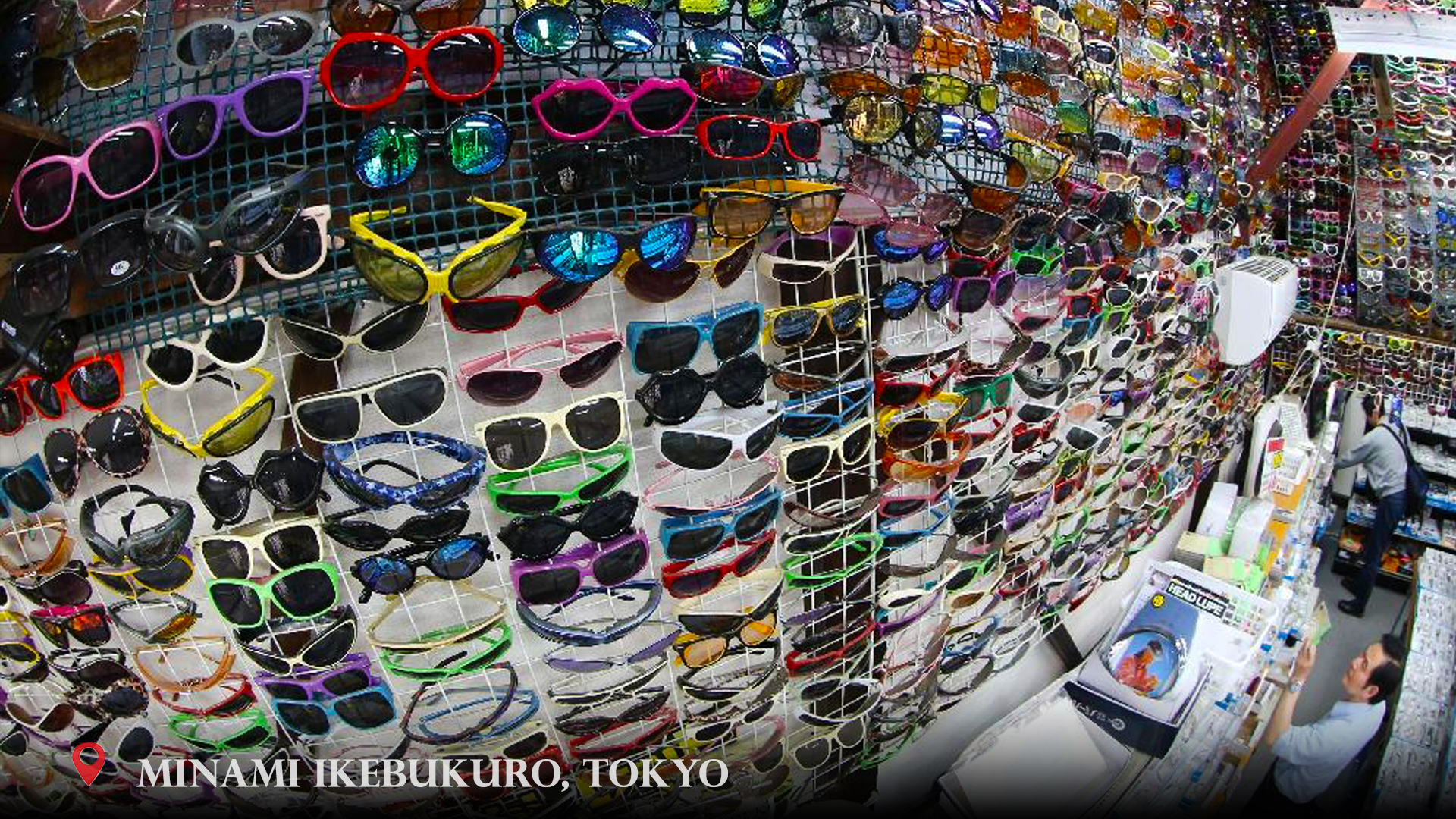 If you need glasses of any shape, type, or color, look no further than the Reading Glasses Museum.
This corner shop in the Minami-Ikebukuro neighborhood of Tokyo may sound like just a quirky store, but you will be stopped in your tracks the second you see the facade of the building.
On the outside of the shop, 13,000 sunglasses, in every shape and color, are carefully displayed without any gaps. Upon entering the shop, you realize it doesn't just offer reading glasses, either. The owner Yutaka Takei, 70, explains they "have different types of glasses," despite the name of the shop.
"We are hoping they will appeal to customers," he exclaims with pride.
Originally a wholesale eyeglasses shop, which has been in business for 40 years, it entered the regular retail business eight years ago. Due to its extensive inventory, it manages to distinguish itself from other eyeglasses shops. Customers confirm that the Glasses Museum is also attractive due to its low prices, which are unique to wholesalers.
One student, 20 years old, was in the shop for the first time. "I came to buy a case for my grandfather's glasses, but I ended up buying my glasses as well," he said, laughing.
The shop has gained quite a following online, appearing on several travel blogs with incredulous comments regarding the variety and reasonable wholesale prices of its products. So next time you are in Ikebukuro, make sure to stop by this little gem.
What is your hidden wonder in Japan? Submit your photo here.