HIGHLIGHTS: Fuji Rock 2022, Day 3
Our team at Naeba reviews the scenes and eclectic Day 3 lineup entertaining the crowd on the last day and night of the 2022 Fuji Rock Festival.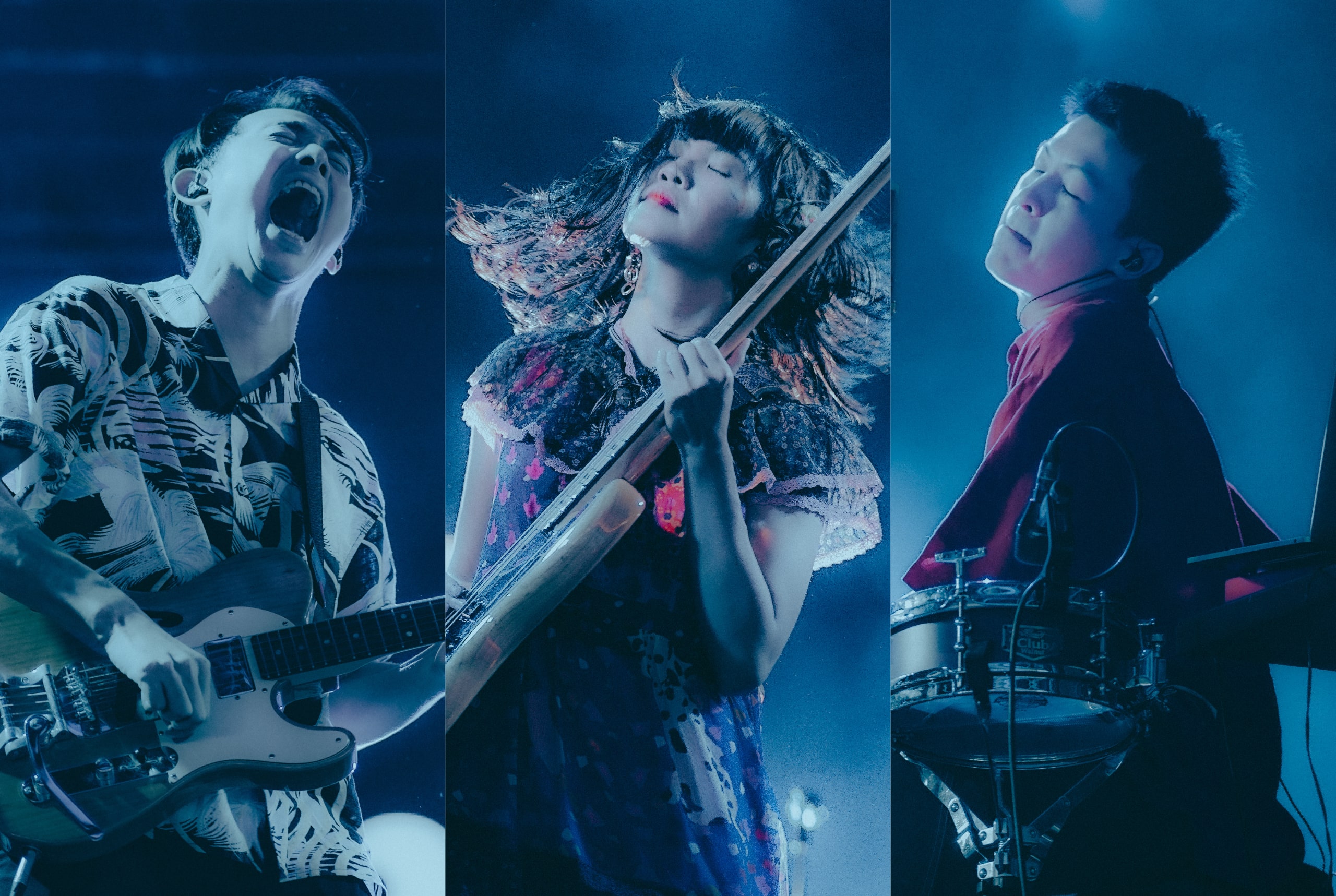 Fuji Rock 2022 on Day 3 — Sunday, July 31 — was a blast, making the fans' trek to Niigata during the three-day festival worth it.
JAPAN Forward covered the event live from Naeba Ski Resort, bringing you updates and recaps at regular times in the morning (via YouTube) and the evening (via Twitter Spaces) and through articles and photos on the website.
These are the highlights from Day 3: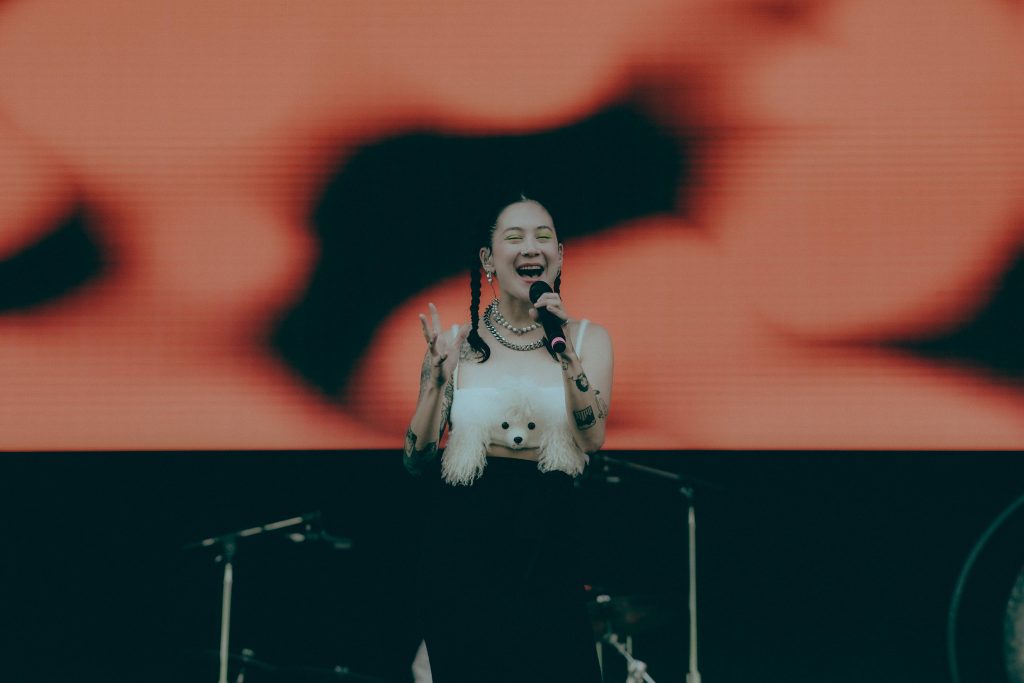 Japanese Breakfast: Perfect Band for a Lunchtime Chill
With their warm acoustic guitar pop, Japanese Breakfast were the perfect band for a Sunday lunchtime chill at the Green Stage. Throughout their set, breezy and beautiful guitar lines interplayed with sweet vocal melodies from singer Michelle Zauner, who took the stage wearing a puppy-dog top that was just the right level of kawaii for Japan.
The standout for me was a cover of "Dreams" by the Cranberries, which was accompanied on the big screen behind the stage by footage of Faye Wong and Tony Leung in Kar-Wai Wong's classic film Chungking Express (1994). Musically this was a somewhat faithful rendition, but Zauner's voice has different charms than that of Cranberries singer Dolores O'Riordan — clear and emotional — resulting in a boundlessly optimistic version of this already boundlessly optimistic song. — Daniel Robson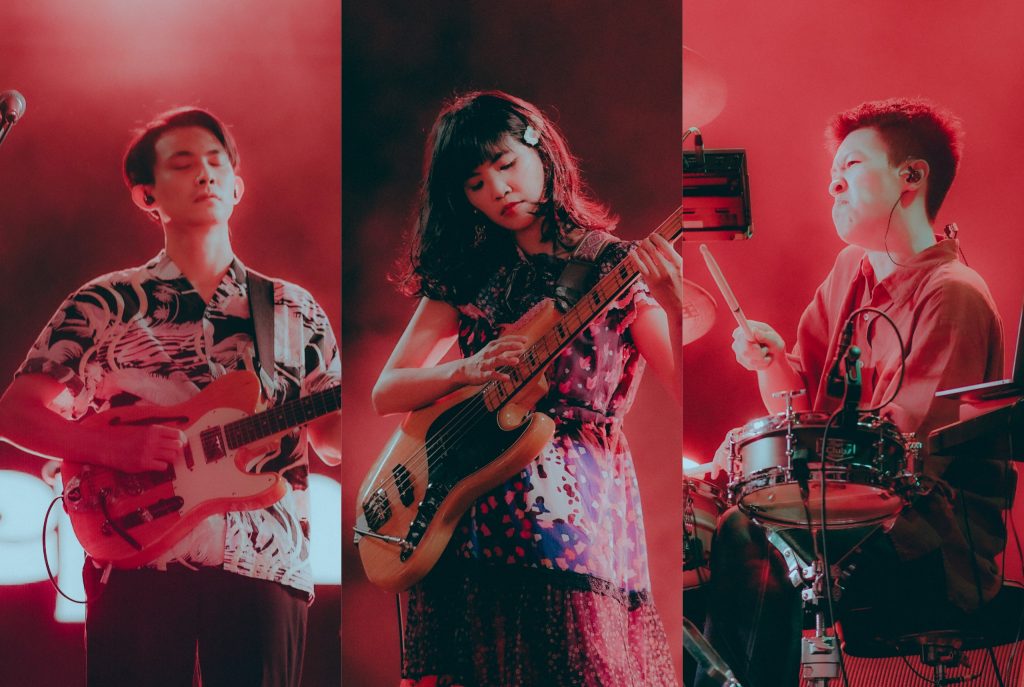 Elephant Gym: Perfect for Japan's Solid Math Rock Scene
Making their long-awaited return to Japan and gracing the Fuji Rock stage for the first time was math rock band Elephant Gym from Kaohsiung, Taiwan. Consisting of KT Chang on bass, Tell Chang on guitar, and Chia-Chin Tu on drums, the band is known for their catchy and complex rhythms that I can only describe as a harmoniously magical clash between all three members' instruments.
With Japan having a very solid math rock scene, it came as no surprise that Elephant Gym's set at the Red Marquee had many in the crowd giddy with anticipation. And that anticipation was not for nothing.
The band blessed the Fuji Rock crowd with a diverse collection of songs, from the classics like "Finger" (my favorite song from them) to a special performance of "Shadow" featuring surprise guest Hiyune of the Japanese band chilldspot. Their set also showcased a few tracks backed by the Kaohsiung City Wind Orchestra, whom bassist KT jokingly introduced to the audience as the boy group "F4" from the popular Taiwanese version of the Hana Yori Dango drama.
The fans danced, the fans headbanged as the band went wild on their instruments. Not a care in the world for this crowd.
The trio also made the effort to talk with the audience in Japanese, including making jokes and even telling the story of how KT, unfortunately, lost her phone at one point during the festival.
Having been a fan of the group for years, I got a surreal feeling finally seeing the group perform live. I now understand even more why they're regarded by many as one of the best modern math rock bands out there, not just in Asia, but throughout the world. — Micah Go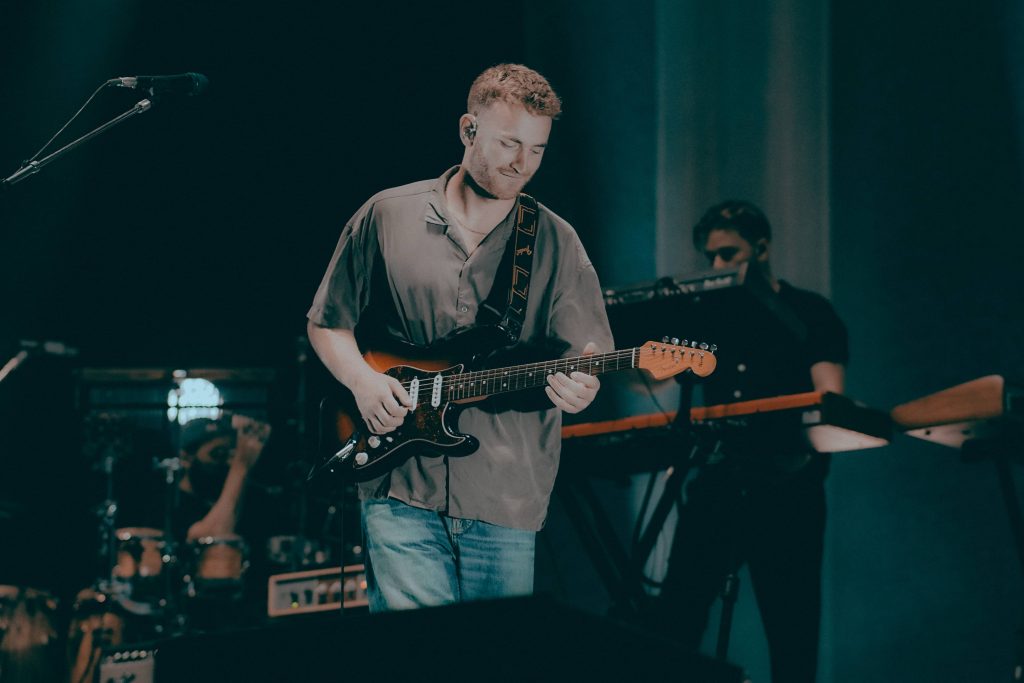 Tom Misch: Fusions of Jazz, Funk, and Soul
As the colors of the setting sun fell upon the last day of Fuji Rock 2022, it was the perfect time to chill and listen to something for unwinding after a long day of trekking through the festival grounds. Thankfully, English singer-songwriter Tom Misch was there at the Green Stage to set the vibe.
Bringing together fusions of jazz, funk, and soul through tracks such as "It Runs Through Me," "Tidal Wave," "Losing My Way," and, my personal new-found favorite, "Lost In Paris," Tom and his band effortlessly charmed the Fuji Rock crowd and delivered what was perhaps one of the most relaxing sets throughout the whole weekend. — Micah Go

Kaho Nakamura: Charming Voice in a Dreamy Place
With the charming voice of Kaho Nakamura and the delicate acoustics, there was no dreamier place to be on Sunday evening than the Field of Heaven.
The 30-year-old Kyoto native songwriter captured the crowds with her intimate style, chatting in a soft voice, and endearing spectators with her candid monologues and quirky outfit.
As fellow musician Hanare Gumi joined the artist on the stage, Nakamura effused, "I am so happy!"
The already-established artist gathered even further acclaim at home and abroad in 2021 for her role as composer, vocalist, and voice actor in the popular anime film Belle (Studio Chizu, directed by Mamoru Hosoda).
At Fuji Rock, Nakamura also played the enchanting song "MIU" from her most recent album released in 2022 called NIA. It was a dreamy performance where spectators could lose themselves in the beautiful forests of Naeba Ski Resort. — Arielle Busetto

Mura Masa: A Party on Stage
An exodus of people headed towards the White Stage on Sunday evening to see the British producer and vocalist Mura Masa.
Hailing from Guernsey, United Kingdom, the Grammy-winning musician has scored a reputation in the music industry. And he brought a party mood to the stage at Fuji Rock.
Creating both a clean, pop sound but with musical depth, Mura Masa had people jumping to his songs at Naeba.
He was joined by female artists Cosha and FLISS for a fun and empowered set as spectators danced under a light rainshower. — Arielle Busetto

ZUTOMAYO (ずっと真夜中がいいのに): Distinctive Cyberpunk Anime Vibe
With their roots in Japan's Vocaloid DIY production scene, Zutto Mayonaka ga Iinoni (or ZUTOMAYO to their fans) are a mysterious band indeed. They rarely show their faces in photos or videos, and at Fuji Rock the band members wore towels over their faces, topped by hats embellished with protruding industrial tubes, horns, and other adornments.
Vocalist ACA-Ne, meanwhile, was dressed in a retro space-age face-covering visor and a white minidress emblazoned with the letters "LOVE," with her hair in twin tails and suggestive garter belts wrapped tightly around her thighs. Even if you stood in the front row, you wouldn't be able to identify their faces — but you'd know they were cool.
Alongside drums, bass, guitar, keyboard, brasswind, and vocals, for their set at Fuji Rock ZUTOMAYO used old-fashioned audio-visual equipment as instruments. A set of vintage CRT TVs became a percussion instrument, while band members on each side of the stage manipulated reel-to-reel tape machines to control the forward and backward flow of a roll of tape, resulting in a surreal sound similar to DJ scratching but with far more flavor.
Between the homemade instruments and the B-movie fashion, there was a distinctive cyberpunk anime vibe.
If it seems as though ZUTOMAYO are somewhat aloof, well, maybe they are. But all of this self-indulgence results in a band that sounds like no other. Their songs are at once melancholy and relentlessly upbeat, with ACA-Ne's voice thin and helium-tinged yet filled with emotion.
The mysterious synth intro and low-key bassline of "Minority Myakuraku" quickly gave way to a high-tempo chaotic chorus with machine-gun vocals. Meanwhile, "Seigi" switched from its deliberately out-of-sync elementary-school-recorder-lesson intro into an explosion of dramatic brasswind stabs and an extended breakdown where each member performed a solo to applause from the audience.
Hits like "Obenkyou Shitoiteyo" and latest single "Mirror Tune" came across as out-and-out party songs, while the almost Latin rhythm and funky slap bass of "Kangurei" ended with a spirited audience singalong. It was the kind of party where you know almost nothing about the hosts, but they give you an unforgettable experience nonetheless. — Daniel Robson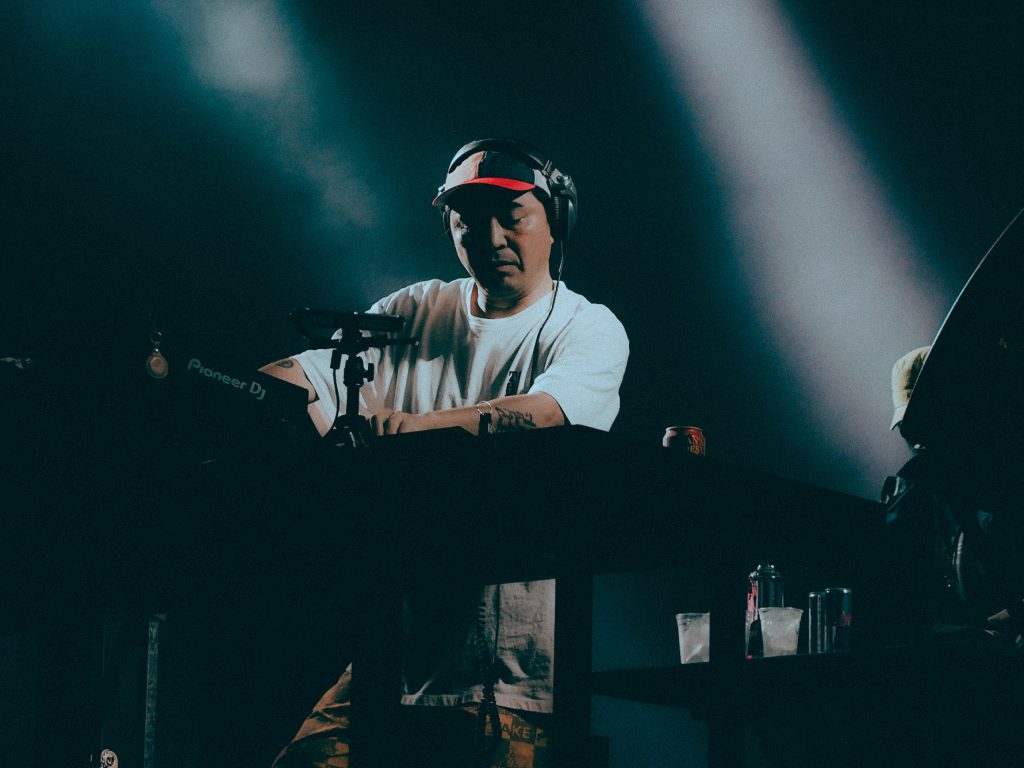 Takkyu Ishino: A Fitting Final Act
Veteran DJ and producer Takkyu Ishino is a Fuji Rock regular — I've seen him perform in Naeba more times than I can remember, either alone as a DJ or with his partner Pierre Taki as pioneering electro duo Denki Groove. And so, for this first Fuji Rock to return to all-night performances in the Red Marquee since the pandemic began, he was a fitting final act.
Taking the stage at 3 AM in the early hours of Monday for a two-hour set plus encore, the 54-year-old star took complete control of the DJ decks for an eclectic set that mashed together deep house with hard beats, the glorious electronic belches and squelching bass of acid house, and classic pop songs.
While tracks or mixes by underground heroes such as DJ Emerson, Felix da Housecat's alter-ego Thee Maddkatt Courtship, and Eric Prydz rattled the speakers, remixed versions of more mainstream songs — such as Dolly Parton's "Jolene," "You Spin Me Round" by Dead or Alive, and the Eurythmics' "Sweet Dreams" — made for a welcoming set that anyone brave enough to stay up through the night could enjoy.
And that included Ishino himself, who beamed throughout the set, clearly thrilled to be back once again commanding the dance floor as the sunrise signaled the end of another triumphant Fuji Rock Festival. — Daniel Robson


RELATED:
Look for our coverage on Twitter, find our daily interviews and wrapups in our most recent Fuji Rock articles, and subscribe to our podcasts through Apple Podcasts and Spotify.
First, though, check out these recent articles on the festival:
Authors: Daniel Robson, Arielle Busetto and Micah Go