Hong Kong's Chief Executive Election: Will Beijing make the same mistake again?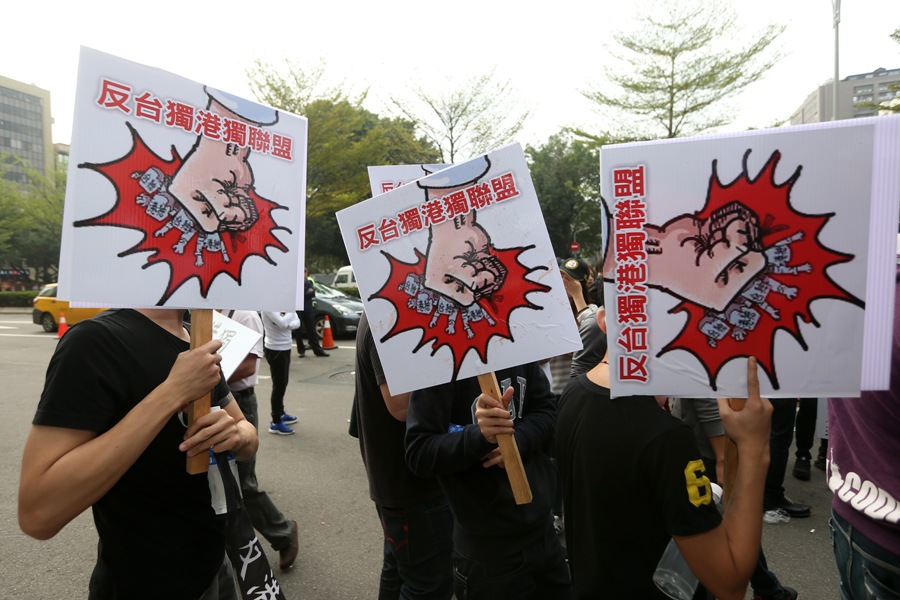 With the election of the Hong Kong Chief Executive (CE, equivalent to mayor) coming up in late March, the big question in the Special Administrative Region (SAR) is whether Beijing will make the same mistake by picking a stooge of the Chinese Communist Party who will put Chinese interests ahead of Hong Kong's?
When Leung Chun-ying became CE, Hong Kong's top official, in July 2012, there were expectations that he would solve Hong Kong's long-standing social problems such as extremely expensive housing and growing inequality. Instead, Leung, who is suspected to be a long-time member of the Communist Party, spent most of his time fulfilling Beijing's orders suppressing civil rights. Basic liberties such as freedom of the media, neutrality of the civil service, and even independence of the judiciary are now under threat. While the SAR enjoys in theory "a high degree of autonomy" under the "One Country, Two Systems" model devised by Deng Xiaoping, Hong Kong-based Chinese cadres are actively participating in local politics, including legislative elections and the forthcoming CE election.
Even worse, Leung used Cultural Revolution-style political campaigns to pit one sector of the population against another. Contradictions in Hong Kong's society have become exacerbated; the political atmosphere has become poisonous. Leung has also carried out a Beijing-inspired "witch hunt" against so-called supporters of Hong Kong independence, despite the fact that only a small minority of Hong Kong's young men and women support self-determination. And this group of radical youths wants to hold a referendum on Hong Kong's future mainly because Beijing's—and Leung's—flagrant trampling of Hong Kong's core values and autonomy has convinced them that the SAR has no future under Communist rule.
Until late November 2016, the conventional wisdom among Hong Kong's pundits is that Leung would easily get a second term, meaning he would rule for five more years until mid-2022. However, in early December, President Xi Jinping conveyed to Leung that he had lost Beijing's support and n December 9, Leung announced—to the surprise of all—that "for family reasons," he would not run for re-election.
Various theories have been put forward as to why Beijing should have dumped its loyal servant. One possibility is corruption: upon taking office in July 2012, Leung failed to declare that he still had an active contract with overseas business interests. Moreover, he is seen as giving favorable business deals to powerful Chinese state-owned enterprises (SOEs), which have become the new pillar of Hong Kong's economy. Perhaps most significantly, Leung's approval rating has remained the lowest of all senior Hong Kong officials. He is so unpopular he can't appear in public without a large security team.
While very few Hong Kong citizens will miss Leung, they are afraid that Beijing may pick a "female Leung" or a "Leung with a more acceptable face," that is, his deputy, the Chief Secretary for Administration Mrs Carrie Lam. A veteran civil servant noted for her tough approach, Lam has successfully curried favor with the Xi leadership and is more popular than Leung because she is totally clean and is given credit for boosting welfare payments for the elderly, the unemployed, and the handicapped.
When it comes to applying Beijing's strictures for Hong Kong, however, she will unhesitatingly toe the line of the Communist Party. Liberal scholars in Hong Kong fear that if elected, one of Lam's first jobs will be to enact a national security law code-named Article 23 which could criminalize even public discussions of Hong Kong independence. Moreover, the feared statute, which will penalize "leaking of state secrets," could be used to muzzle the Hong Kong media.
Running against her is the former financial secretary John Tsang, who is seen as a moderate figure best able to build bridges to different sectors of the community. Tsang also enjoys the support of many business tycoons who believe that he will rectify Leung's penchant for favoring mainland-Chinese enterprises. However, Tsang, who went to high school and colleges in the United States, is seen by Beijing as possibly "less trustworthy" than Lam.
Given Beijing's failure to deliver democracy in Hong Kong, the CE will be "elected" by an Electoral College, most of whose 1,200 members are considered pro-Beijing and pro-establishment. These electors will obey orders from the Communist Party as to how to cast their votes. While President Xi will not make his choice public, most pro-Beijing community leaders in Hong Kong believe that Lam is the favorite.
If the ultra-ambitious Lam becomes the leader of China's financial center—and its most democratic city—on July 1, however, many of its citizens will have serious misgivings about whether "One Country" will continue to take precedence over "Two Systems." In other words, the super-nationalistic President Xi will, acting through loyal lieutenant Lam, continue to suppress the Western values that have underpinned Hong Kong's success for the past century.
Willy Lam is an adjunct professor at the Center for China Studies, Chinese University of Hong Kong. He is the author of Chinese Politics in the Era of Xi Jinping (Routledge, 2015).