Hoshoryu Makes Quick Work of Ura to Stay Tied for Lead at Nagoya Basho
With one week to go in the Nagoya Basho, Hoshoryu is in a strong position to secure promotion to ozeki, sumo's second-highest rank.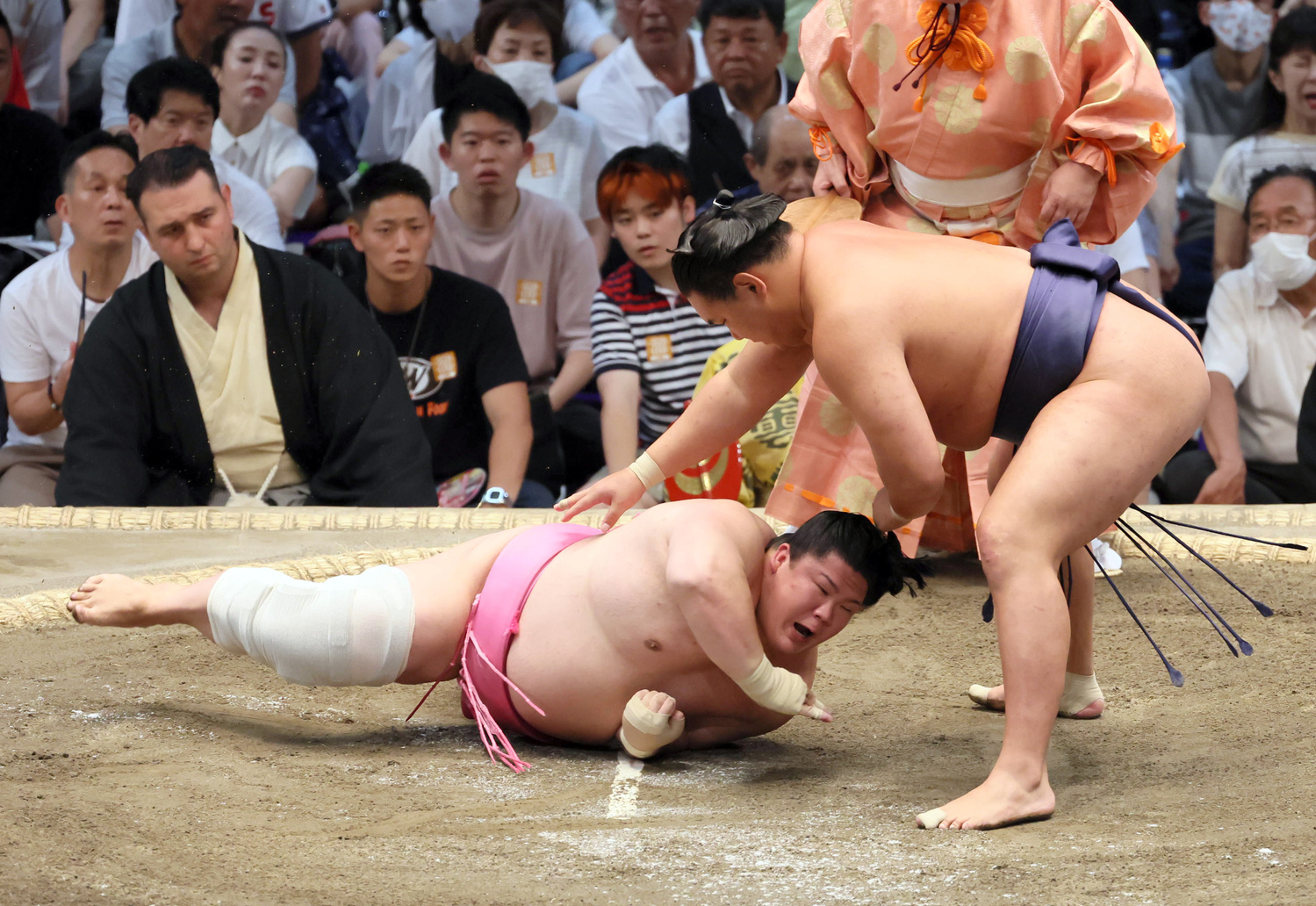 Mongolian sekiwake Hoshoryu brushed aside fourth-ranked maegashira Ura on Sunday, July 16 to move into a three-way tie for the lead on Day 8 of the Nagoya Basho.
Hoshoryu took advantage of a poor face-off by Ura, who came in too low, and swatted down his opponent to improve to 7-1, tied with top maegashira Nishikigi and rank-and-filer Hokutofuji.
Sekiwake Hoshoryu is pursuing promotion to ozeki and is in a good position with one week left in the 15-day Nagoya Grand Sumo Tournament. He needs at least 12 wins to earn consideration for promotion.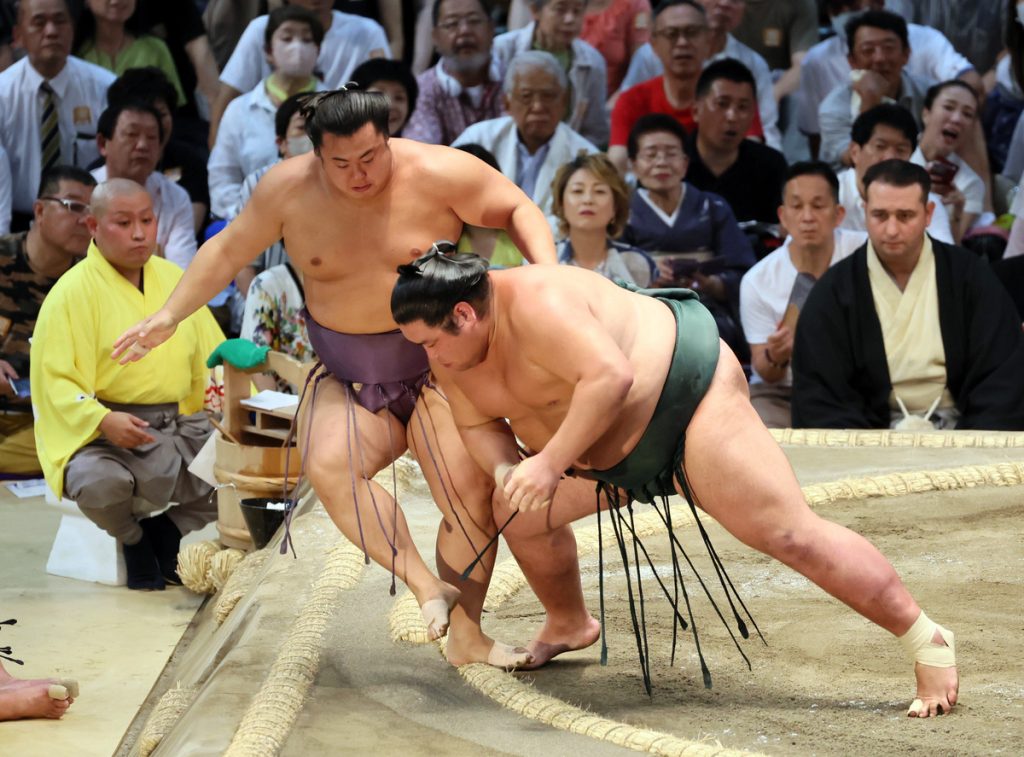 Nishikigi Outmuscles Tobizaru
In a showdown of top maegashira at Aichi Prefectural Gymnasium, Nishikigi used a powerful arm-lock throw at the edge to send Tobizaru out while improving to 7-1.
Nishikigi could wrap up a winning record on Day 9. That would likely secure promotion to one of the three elite sanyaku ranks below yokozuna.
Tobizaru, who has beaten yokozuna Terunofuji and ozeki Kirishima already, dropped to 4-4.
Ninth-ranked maegashira Hokutofuji started off with a right-hand arm thrust and then got a left-hand inside grip on Takayasu (5-3) before shoving out the No 7 maegashira to improve to 7-1.
Sekiwake Wakamotoharu was pushed back to the edge by komusubi Kotonowaka (5-3) but got a left-hand inside grip on the belt of his opponent and drove him back and out to raise his record to 6-2.
Rank-and-filers Hakuoho, Endo, Takarafuji and Tamawashi are also at 6-2.
Asanoyama, who injured his left bicep in Saturday's loss to Hoshoryu, withdrew on Day 8.
His departure means that he drops to 4-4 while sekiwake Daieisho improved to 6-2 by default.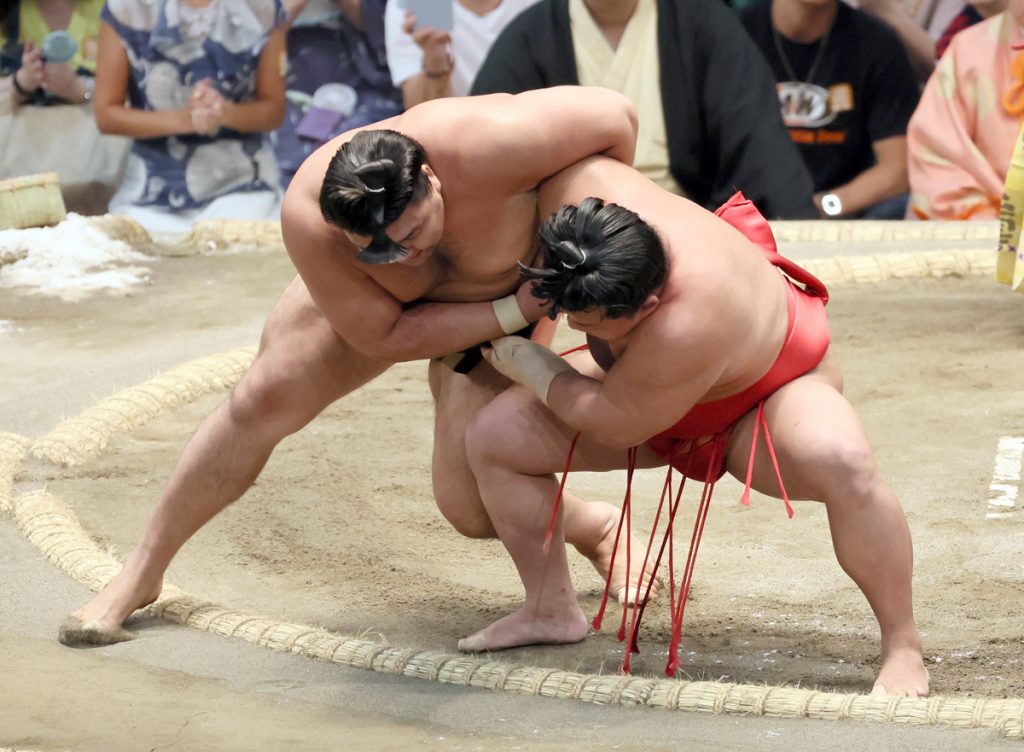 Midorifuji Tops Kirishima
In a highly unorthodox bout, diminutive No 3 maegashira Midorifuji upset new ozeki Kirishima, who may now be regretting entering the tournament after missing three days due to injury.
Midway through the day's final bout, the referee was forced to stop the proceedings when Kirishima's belt came undone.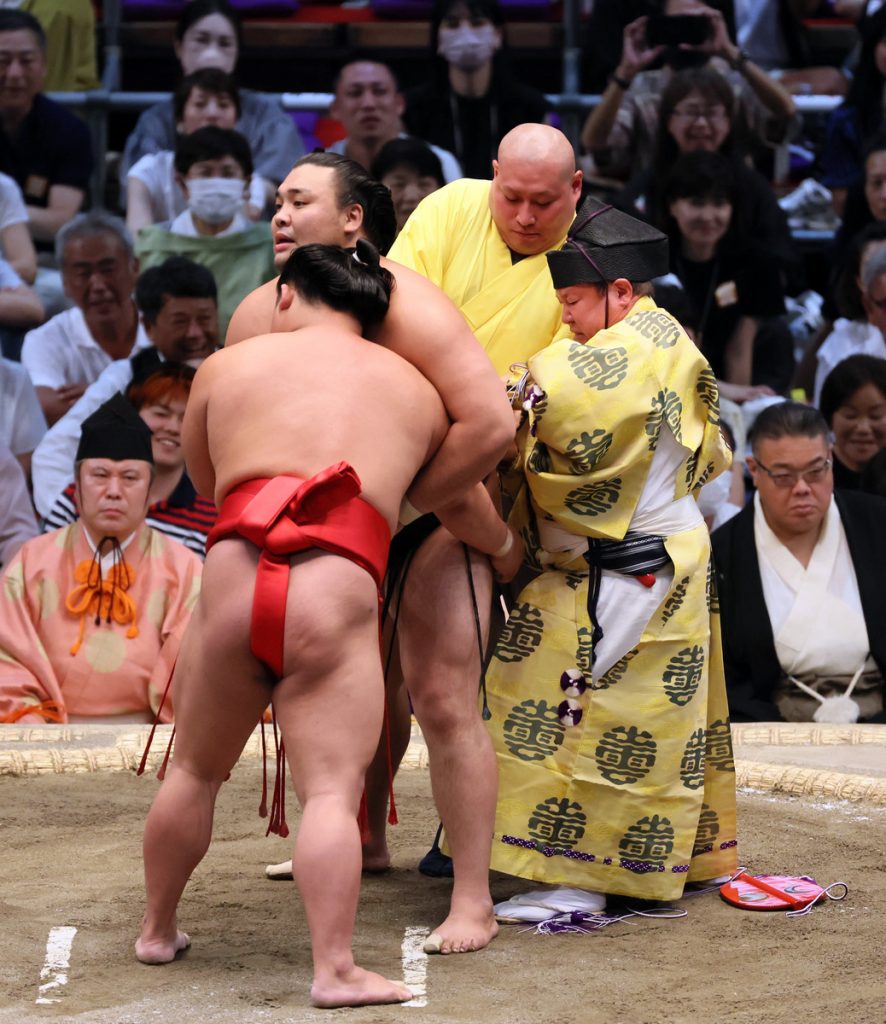 After getting some assistance from a ringside attendant, the referee resumed the bout after securing Kirishima's belt and making sure the two wrestlers were in the same position as when the action was halted.
But Kirishima was in an awkward position and couldn't get a grip of Midorifuji's belt.
Sensing an opening, Midorifuji forced Kirishima back and then unleashed a superb underarm throw to send Kirishima toppling off the raised ring.
Midorifuji improved to 2-6 while Kirishima fell to two wins, four losses and two absences.
To secure the winning record he needs to avoid becoming a relegation-threatened ozeki for the next tournament in September, Kishima now needs to win six of his remaining seven bouts.
Follow daily coverage of the Nagoya Grand Sumo Tournament on SportsLook.

Author: Jim Armstrong
The author is a longtime journalist who has covered sports in Japan for over 25 years. You can find his articles on SportsLook.