Hoshoryu Survives Scare in Ozeki Debut at Autumn Basho
Mongolian grappler Hoshoryu was pushed to the brink by Abi but recovered to record an all-important win on Day 1 at Tokyo's Ryogoku Kokugikan.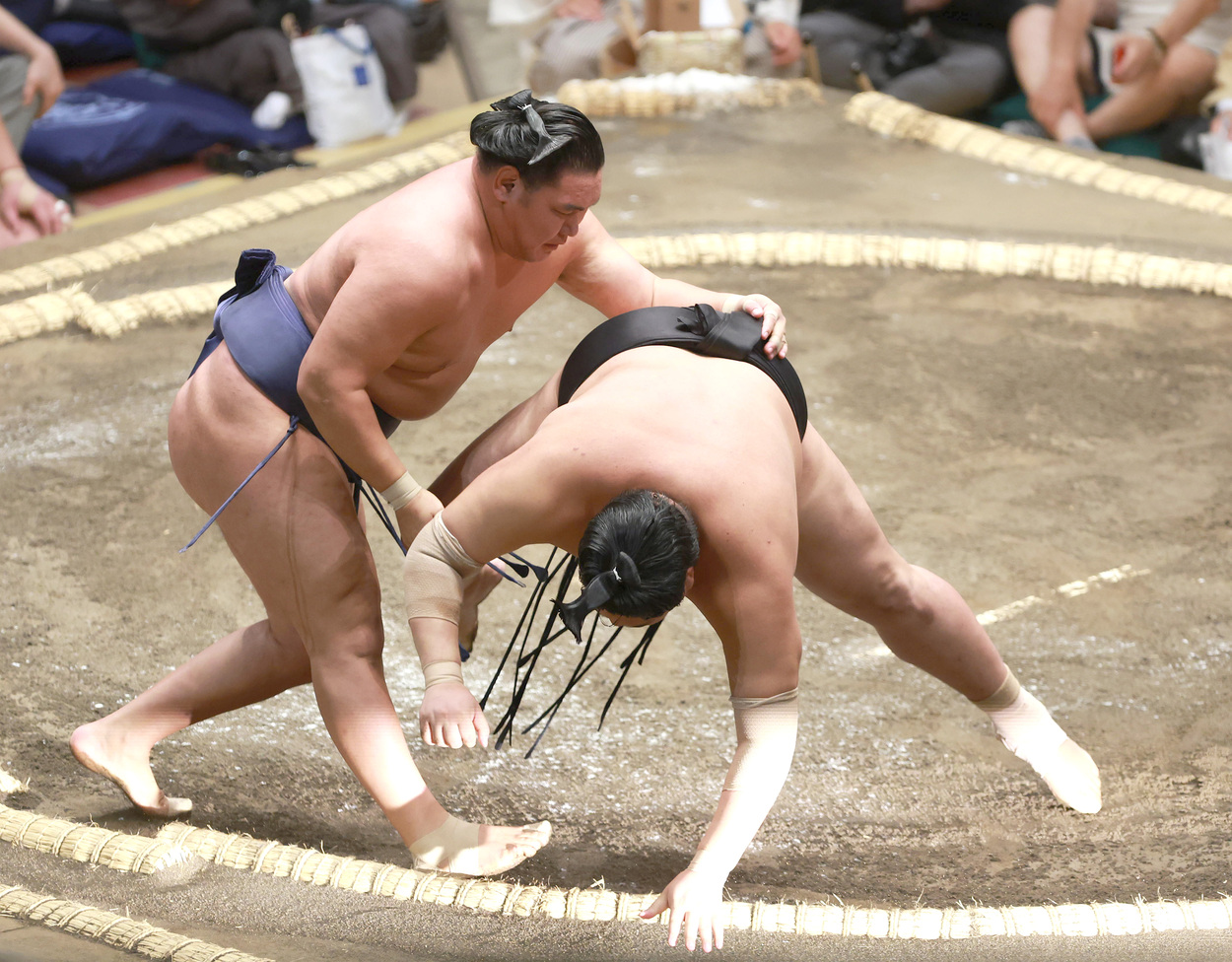 Newly promoted ozeki Hoshoryu dodged a bullet in his debut at sumo's second-highest rank when he defeated No 2 maegashira Abi on Sunday, September 10, the opening day of the Autumn Basho.
Facing a notorious pusher-thruster, Hoshoryu was forced back to the edge shortly after the face-off in Sunday's featured bout at Ryogoku Kokugikan in Tokyo.
But showing the poise of an ozeki, Hoshoryu used spectacular footwork on the straw ridge before toppling Abi with an arm bar throw at the edge.
Hoshoryu had a 7-2 record in head-to-head matches against former sekiwake Abi coming into Sunday's bout.
The 24-year-old won his first top-division title at the Nagoya Basho in July when he went 12-3 and was later promoted to sumo's second-highest rank.
He is the seventh ozeki from Mongolia following the promotion of Kirishima after the May tournament.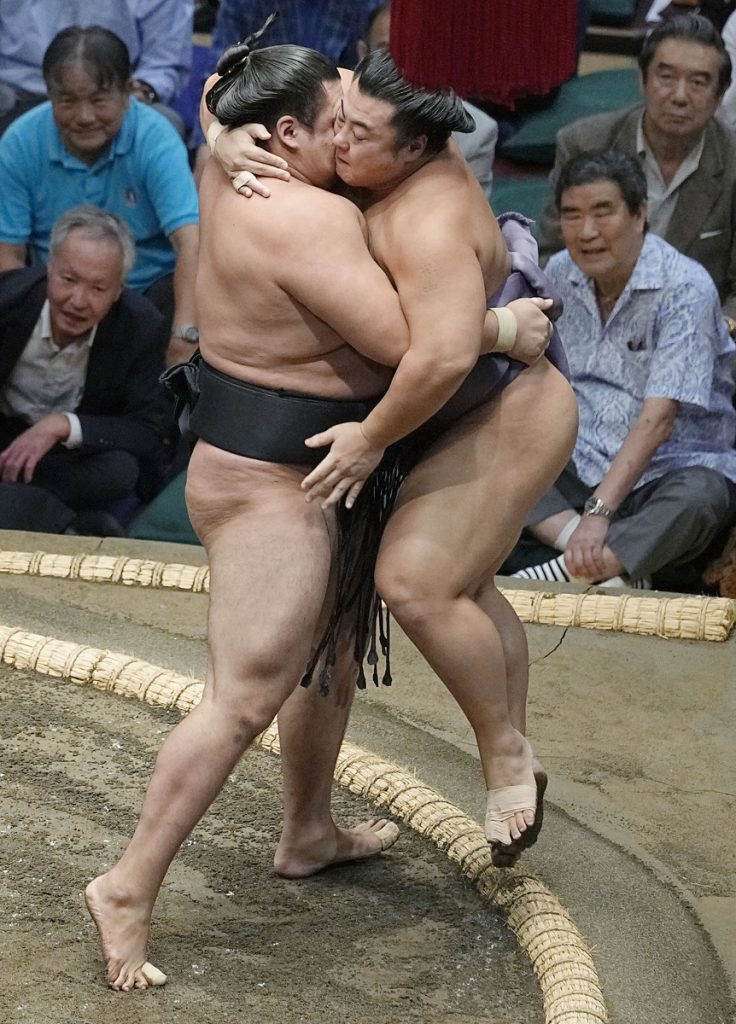 Kirishima Triumphs over Tobizaru
In the day's final bout, Kirishima used a left-hand outside grip before using a frontal force-out to dispatch komusubi Tobizaru.
Kirishima sat out the first three days of the Nagoya tourney with injury. He returned on Day 4 and finished with a record of six wins, seven losses and two absences, meaning he needs a winning record this time to hold on to his ozeki status.
Lone grand champion Terunofuji was forced to pull out due to a back injury before the start of the tournament.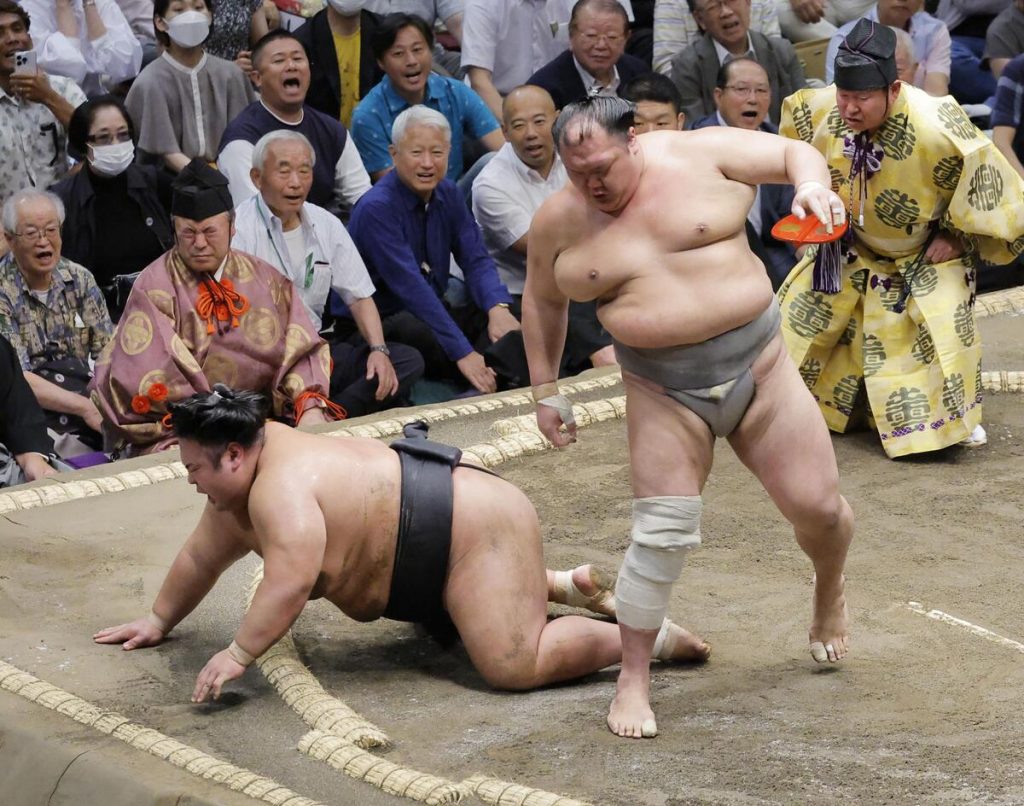 In other major bouts, Takakeisho and Hokutofuji needed a rematch after their first bout ended in a draw when they both left the ring at the same time.
Then, in the do-over, top maegashira Hokutofuji was pushed back but got a hand on the back of Takakeisho's head and swatted the relegation-threatened ozeki down.
Takakeisho, who skipped the Nagoya meet with knee trouble, needs at least eight wins in this tournament to maintain his ozeki status for the November meet.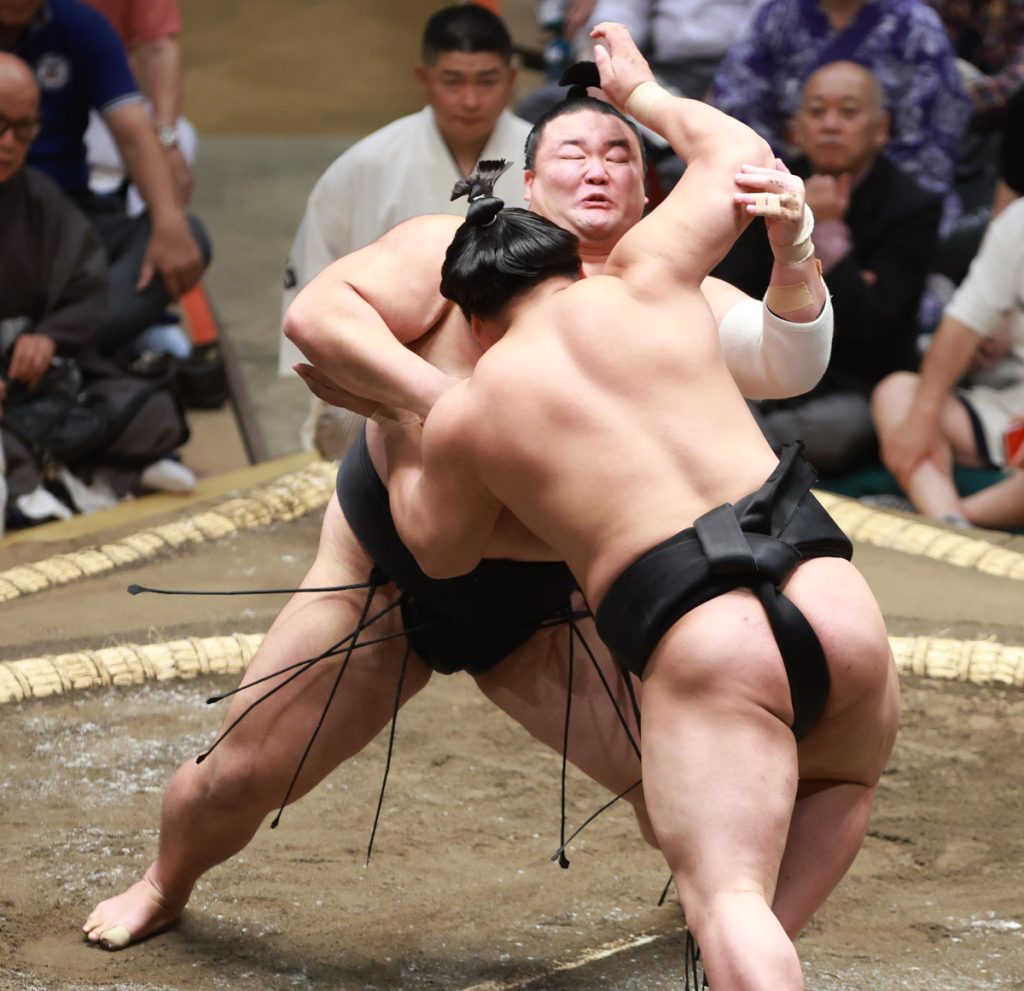 Asanoyama Gets Day 1 Victory
Former ozeki Asanoyama, a No 2 maegashira, recovered from a slow face-off and got both arms around Wakamotoharu to bulldoze the sekiwake out over the straw ridge.
New sekiwake Kotonowaka got a right hand in on Shodai and drove the No 3 maegashira out with ease to secure a win in his debut at sumo's third-highest rank.
Top maegashira Meisei shifted to his left after the face-off and swatted down Daieisho to pick up a win that was met with a smattering of jeers from the sold-out crowd.
Newly promoted komusubi Nishikigi fought off a powerful arm thrust to the throat area and shoved out veteran Tamawashi, a No 3 maegashira, to open with a win.
Rising star Hakuoho, promoted to No 9 maegashira after going 11-4 in his top-division debut in July, will be out for more than three months after undergoing shoulder surgery, the Japan Sumo Association said Sunday.
RELATED:
Follow sumo coverage during the Autumn Basho on SportsLook.

Author: Jim Armstrong
The author is a longtime journalist who has covered sports in Japan for over 25 years. You can find his articles on SportsLook.