[ODDS and EVENS] Basketball World Cup Memories from Okinawa are Abundant
Recapping the excitement from A to Z during 20 Basketball World Cup games in 10 days at Okinawa Arena, here is a fun rundown on the tourney's early rounds.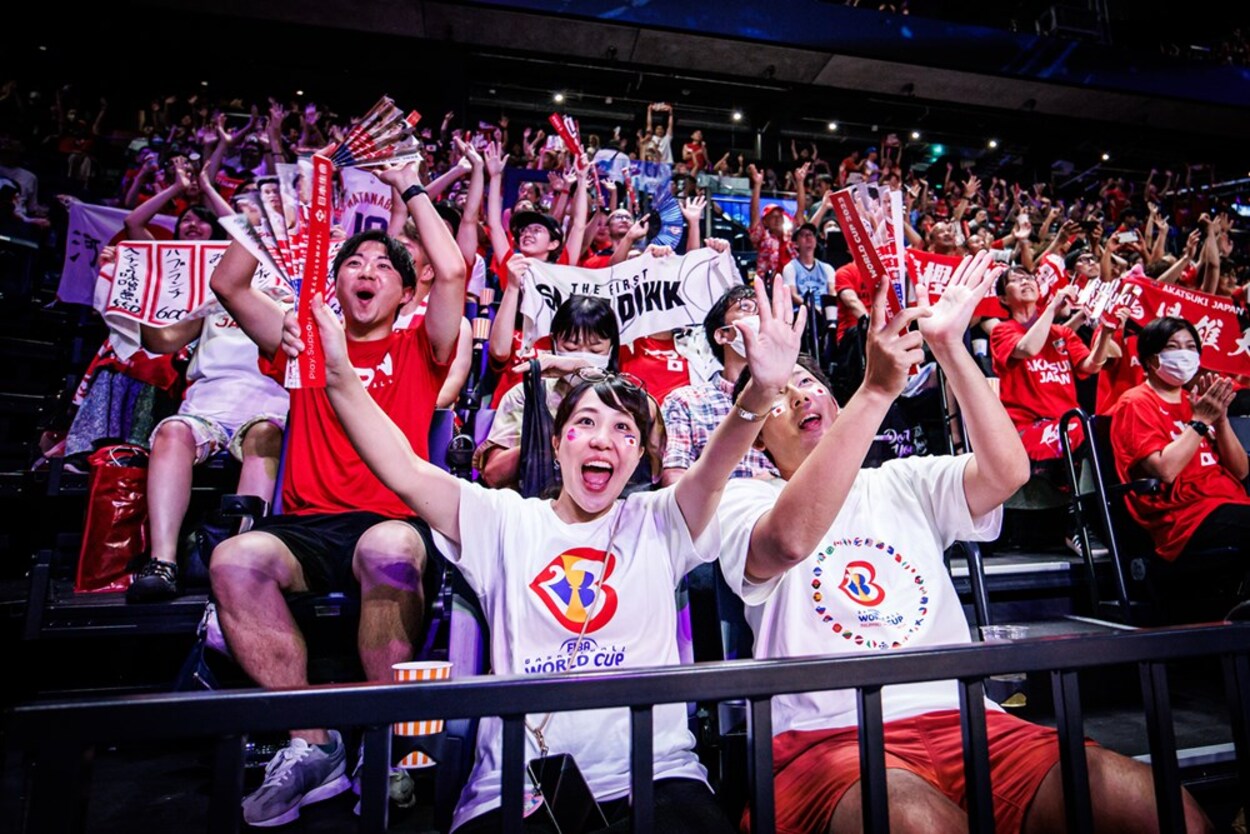 OKINAWA CITY ― There was a dazzling array of excitement and drama here during 10 days of FIBA Basketball World Cup games.
The 2023 edition of basketball's signature global tournament tipped off on August 25 and also spread the enjoyment to cohosts Jakarta and Manila, making the 32-nation event featuring 55 NBA players a riveting, spread-the-wealth extravaganza.
Okinawa Arena produced a jaw-dropping amount of oohs and aahs for fans and VIPs, volunteers and media who assembled inside to watch games featuring the Basketball World Cup's Group E (Germany, Australia, Japan and Finland) and Group F (Slovenia, Georgia, Cape Verde and Venezuela) teams. What's more, public viewing sites at Okinawa Zoo & Museum in Okinawa City, Tropical Beach in Ginowan and Sunset Beach in Chatan added to the buzz created by the tournament.
I spoke to one of the tournament's local officials at Sunset Beach on August 30, a day after Japan's 109-89 loss to Australia. About 5,000 people watched the game on the outdoor big screen, he told me. He also expressed pride in describing how the public viewing spots helped extend the tournament into festivals to multiple cities.
And there was no shortage of highlights in the 20 games (first, second and classification rounds) staged in 10 days at the arena that opened in 2021.
In its five games, including wins over Finland, Venezuela and Cape Verde, Akatsuki Japan produced enough delirium to bottle up and sell like Coca-Cola. Even better, it qualified for the Olympics for the first time since 1976. Now, documentaries and magazine cover stories and high-demand appearances on TV and radio shows and commercials will be another aspect of the team's legacy.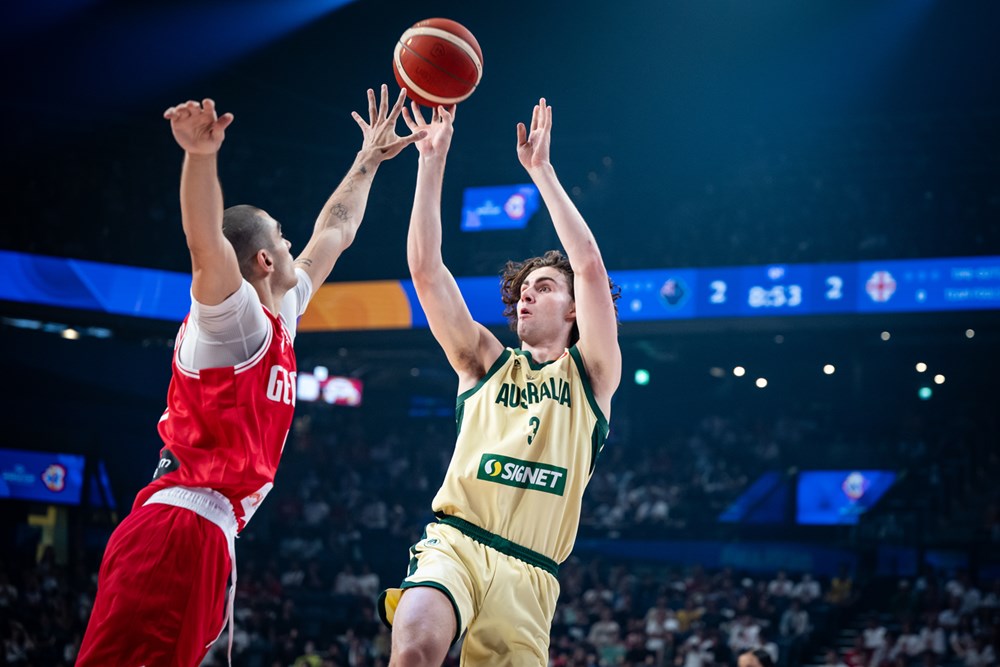 Okinawa Highlights from the Basketball World Cup
A ― Australia fielded a 12-man roster that included nine NBA players. Inconsistent yet exceptional in spurts and still developing, the reigning Olympic bronze medalist showed that it should be a force to be reckoned with at the 2024 Paris Games. Exhibit A: NBA guard Josh Giddey, 20, averaged 19.4 points and 6.0 assists.

B ― Basketball. The sport was the big winner in Okinawa. Fans were entranced by the action on the court. And the next generation of youngsters was inspired to pick up the ball and start dribbling.


C ― Cape Verde won its first-ever Basketball World Cup game in its second tourney game on August 28, an 81-75 victory over Venezuela. It was a tour de force for the small island nation off the coast of West Africa.
The significance of the achievement for the tourney debutant can't be overstated. Cape Verde forward Will Tavares summed it up this way after the game: "I'm still speechless, [and] I feel like I'm in a dream right now. But the win was so big for us and our country and our families. We made a statement. Even though we're the smallest country, we have so much heart."
I saw Cape Verde fans walking around Sunset Beach the next day with a collective upbeat mood that would brighten anyone's day.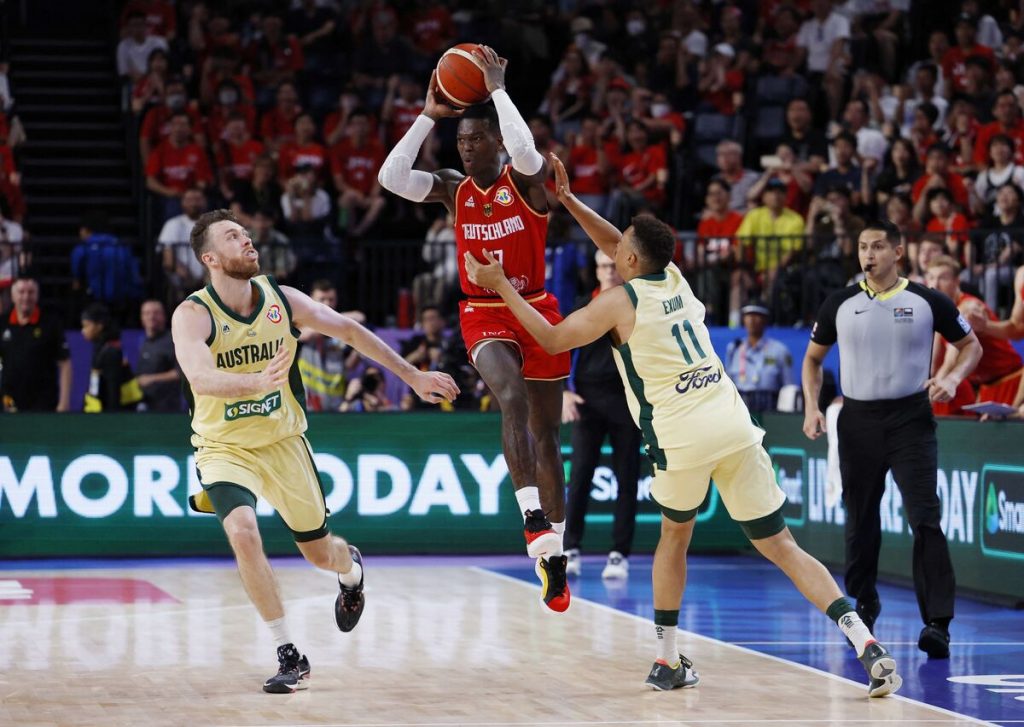 D ― Dennis Schroder. A well-traveled NBA point guard ― he's played for five teams in 10 seasons ― Schroder showed how important he is to Germany in all of the team's Okinawa games. One performance particularly stood out: His 30-point, eight-assist, four-steal effort against Australia. Impressive, indeed.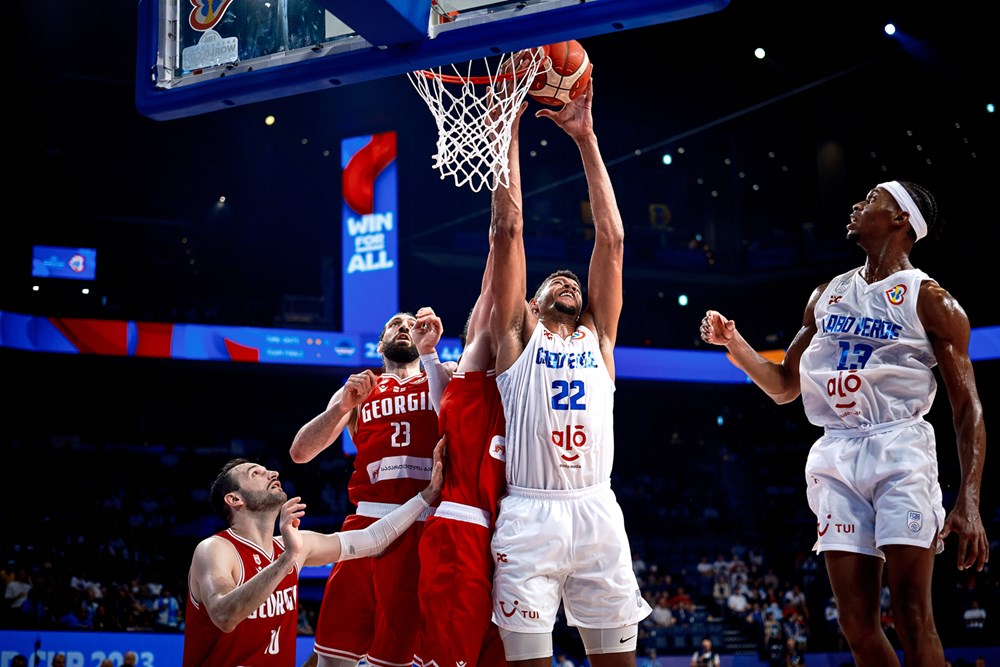 Top Rebounders Deserve Recognition
E ― Effort. Rebounding is as much about effort and desire as it is about athleticism and strength. The top two rebounders in the Basketball World Cup entering the final two days of action (September 9 and 10) are Cape Verde's Edy Tavares and Japan's Josh Hawkinson. They averaged 12.4 and 10.8 rebounds, respectively, both appearing in five games and supplying nonstop effort for their teams.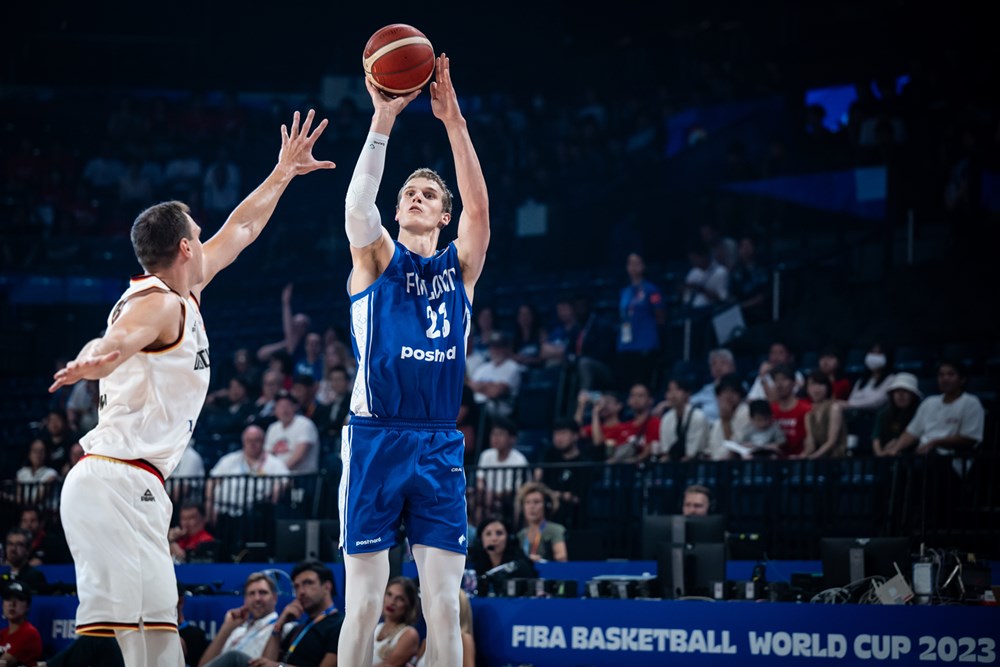 F ― Flashy Finn. Lauri Markannen, winner of the NBA's Most Improved Player Award for the 2022-23 season, had 27 points against Japan, 34 against Cape Verde and 32 against Venezuela in a four-game stretch. It was a snapshot of the Team Finland star's impressive attributes on offense.
G ― Georgia, like Cape Verde at the same venue, enjoyed success in its debut appearance in the Basketball World Cup. FIBA, aka the International Basketball Federation, has 212 national federations and qualifying to nab a coveted spot in the 32-team tournament is quite difficult. So to see the joy on the faces of Georgia players and coaches and their fans after the nation's historic 85-60 win over Cape Verde on August 26 was special.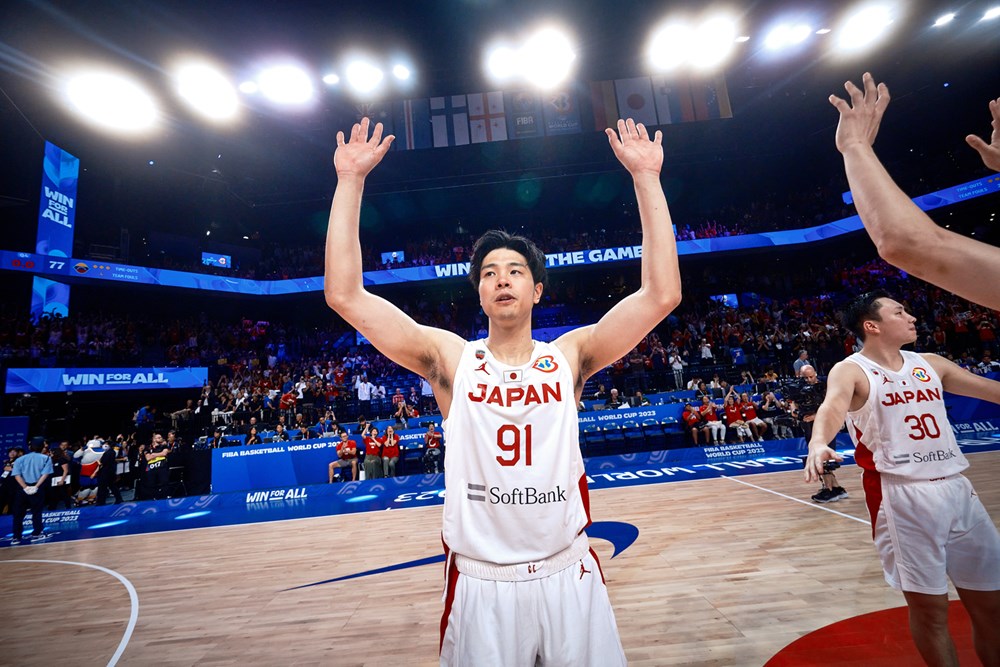 Backup Yoshii Capably Filled His Role
H ― Hirotaka Yoshii. He didn't appear as a headliner in the highlight reels of Japan's three wins. But the 25-year-old small forward quietly made an impact off the bench with hustle plays, as well as an assist here and a steal there, to stay in the rotation. Yoshii averaged 20-plus minutes a game without grabbing the spotlight.
I ― Intensity. Eighty minutes of basketball (two games) per night for 10 straight days. That's what occurred at Okinawa Arena, and in the mind's eye some of the highlights run together splicing moments from one day and another. As a result, some top highlights are reinforced in memory.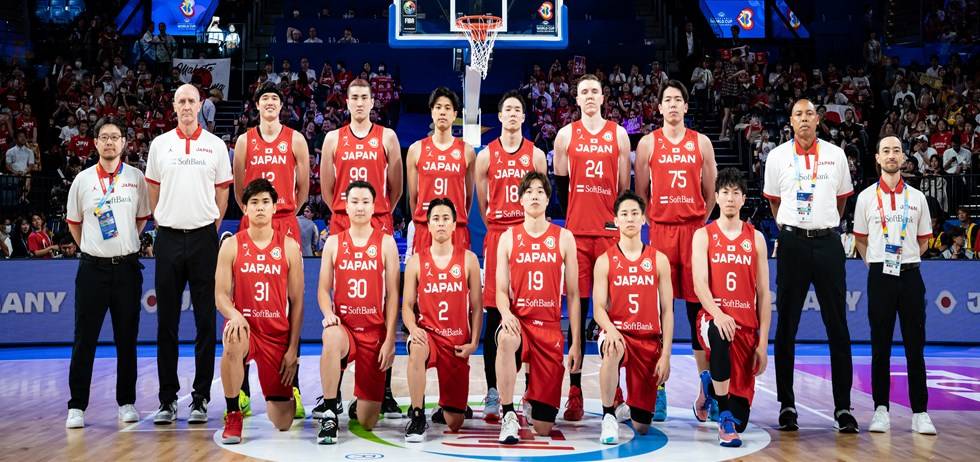 J ― Japan began the Basketball World Cup as a team that wasn't expected to make much noise, particularly because Los Angeles Lakers forward Rui Hachimura decided to skip the tourney.
A trio of victories erased those doubts and planted the seeds for a stronger foundation under Hovasse. The core of this team now has valuable experience playing together and understanding what it takes to win.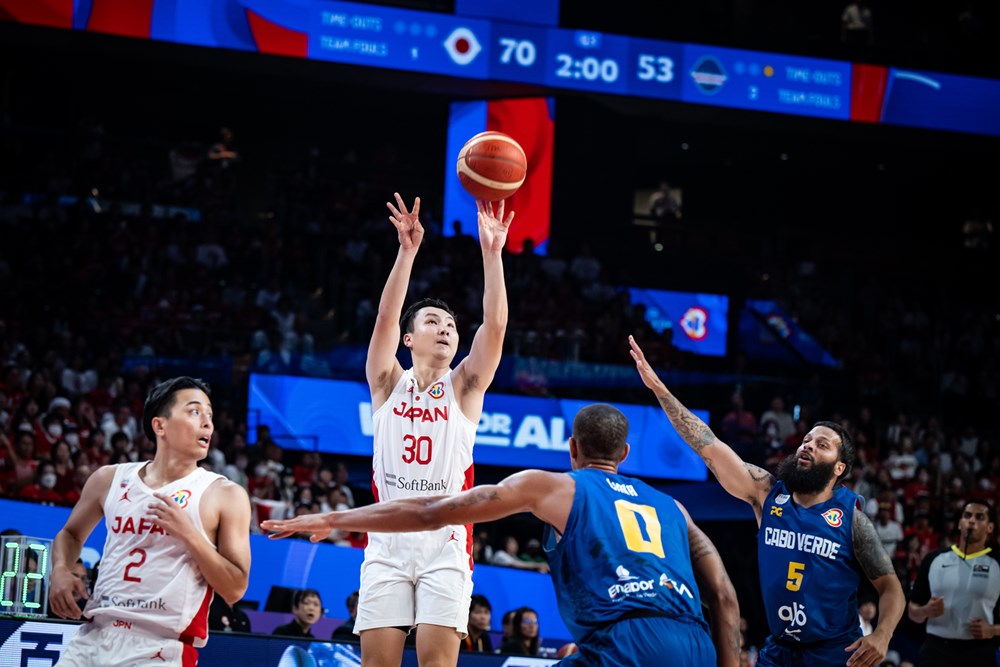 Tominaga Shines at Basketball World Cup
K ― Keisei Tominaga showcased his 3-point shooting skills in two of Japan's three victories. Against Finland, he buried 4 of 7. He sank 6 of 8 in the win over Cape Verde.
Displaying poise beyond his years, the 22-year-old, who's entering his final season at the University of Nebraska, is an exciting player who raised his status as an NBA prospect at this tournament. His instant offense (57 points in his 89 minutes in five games) and energy at both ends of the floor were important factors in Japan's overall performance.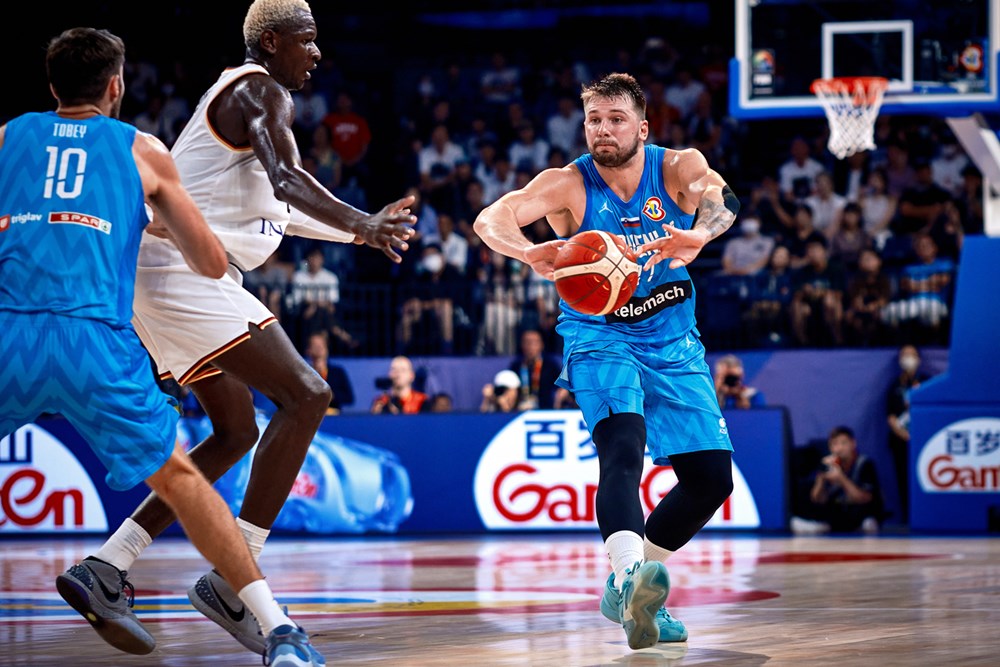 L ― Luka Doncic lived up to his reputation as a crowd-pleasing playmaker with incredible skills in all of Slovenia's games.
Again and again, he made difficult shots look easy. He made incredible passes look routine. There's an "it" factor that imbues everything he does on the court.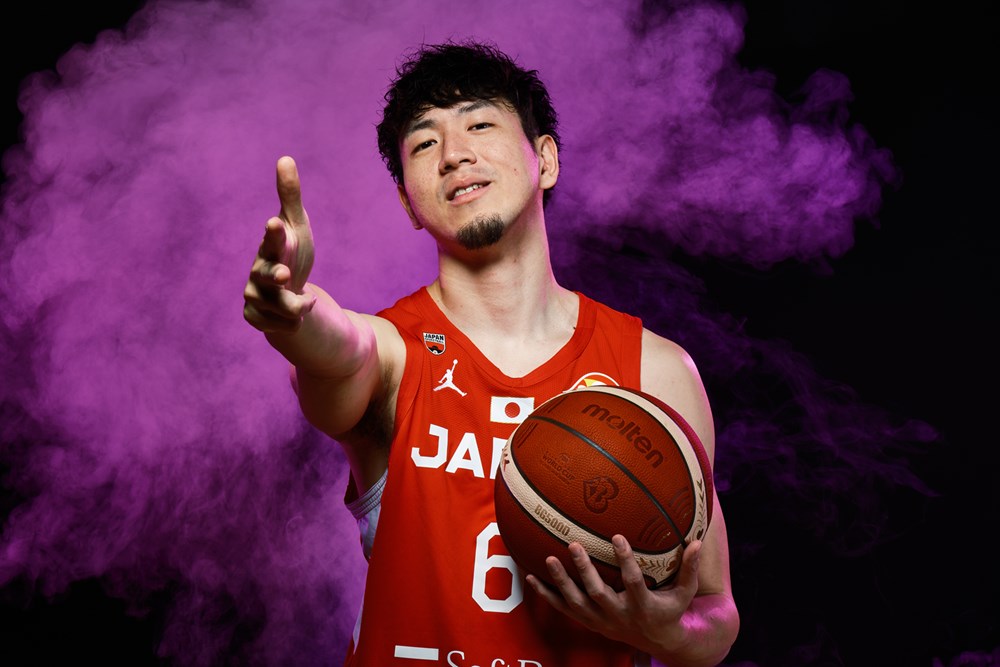 M ― Makoto Hiejima wasn't known to many casual basketball fans outside of Japan before the Basketball World Cup. But he became a household name as a result of his 17-point effort in 14 minutes against Finland and a sensational 23-point performance, including 17 in the fourth quarter, in 17 minutes against Venezuela.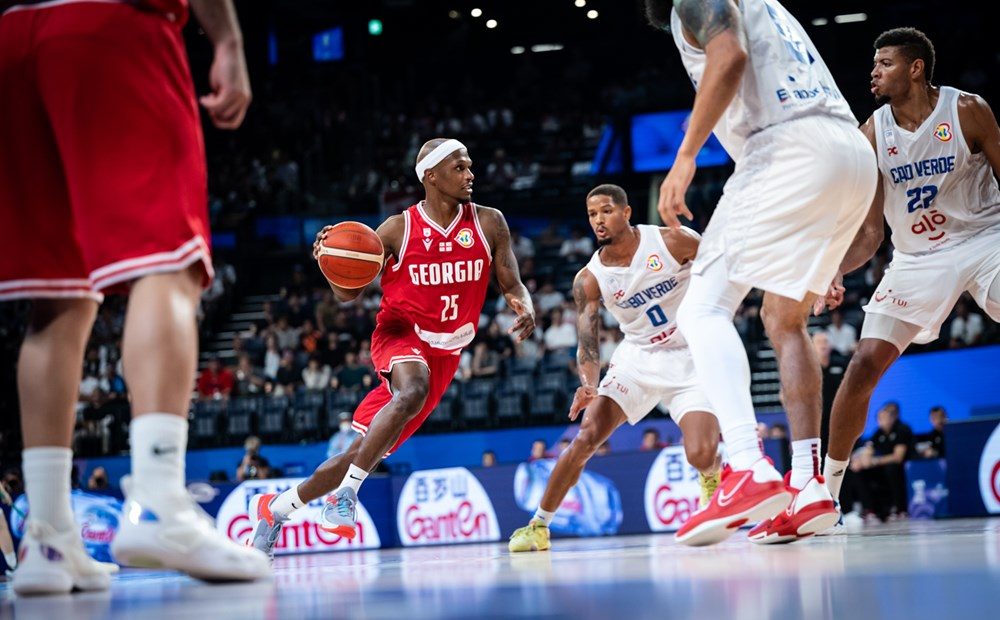 N ― Nifty footwork. You had to appreciate the post-up skills of numerous players (Hawkinson, for instance) among the eight teams in Okinawa. Or marvel at their elusive, on-the-go forays through traffic (Doncic and Georgia's Thaddus McFadden are prime examples) to create scoring chances for their teammates or themselves.
O ― Okinawa Arena is a state-of-the-art facility. With a seating capacity of 10,000, it isn't a monolith that swallows up sound. Instead, it has more of a cozy atmosphere.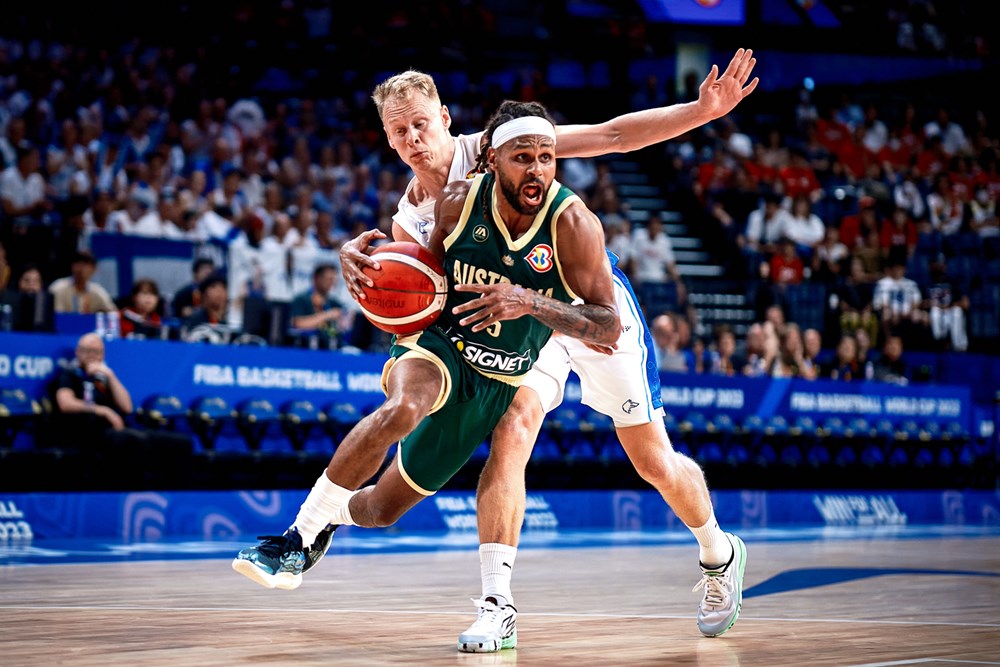 Veteran Mills Exhibits Scoring Touch
P ― Patty Mills remains an explosive scorer at age 35, as evidenced by his 18.6 scoring average in five games for Australia. The NBA veteran also showed abundant examples of his other basketball skills in the Boomers' five games.
Q ― Questions. For a big event, reporters sometimes go out of their way to make themselves the story with outlandish questions. Monitoring what was asked at well over a dozen press conferences in Okinawa City, I found the overall tone of the questions was both thoughtful and interesting, sparking meaningful responses from players and coaches. This shed a positive light on the basketball press corps.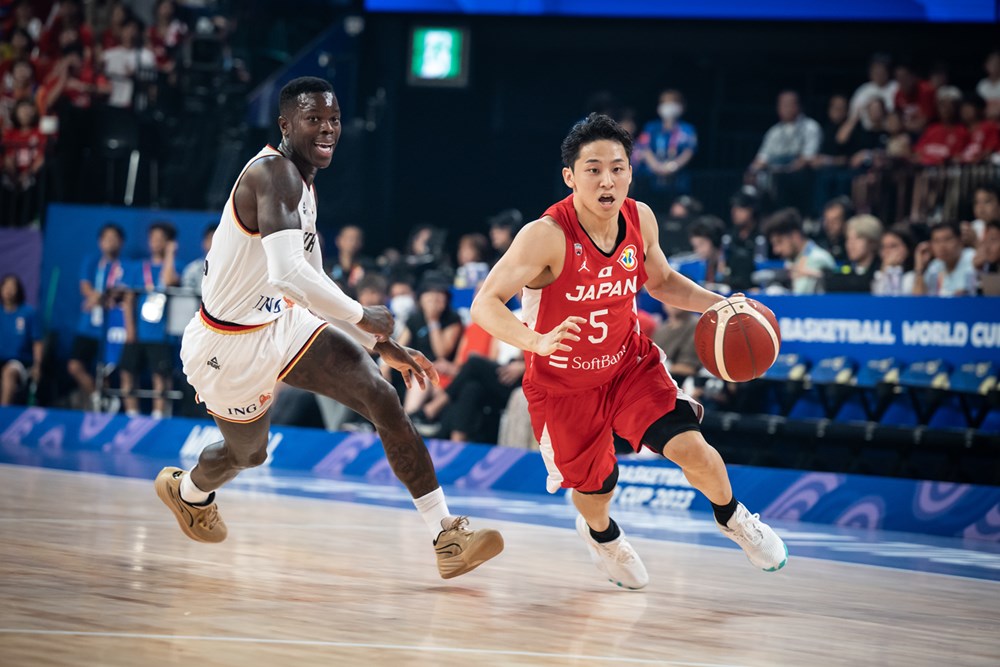 R ― Rising star (Yuki Kawamura). As MVP of the B.League in 2022-23, Kawamura, 22, was known in Japan as one of the domestic circuit's best young players. The Basketball World Cup brought global attention to his dynamic talent and skill set (13.6 points and 7.6 assists per game in the tourney).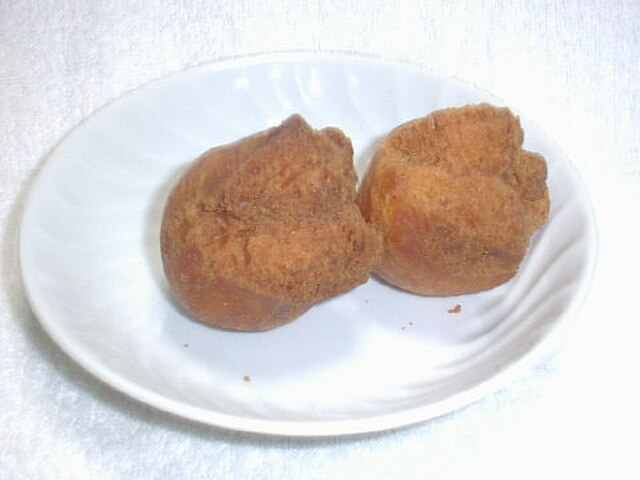 S ― Sata andagi (Okinawan doughnuts) proved to be a perfect late-morning snack with coffee while glancing at newspaper coverage of the previous night's games, or a late-afternoon treat before the early game tipped off.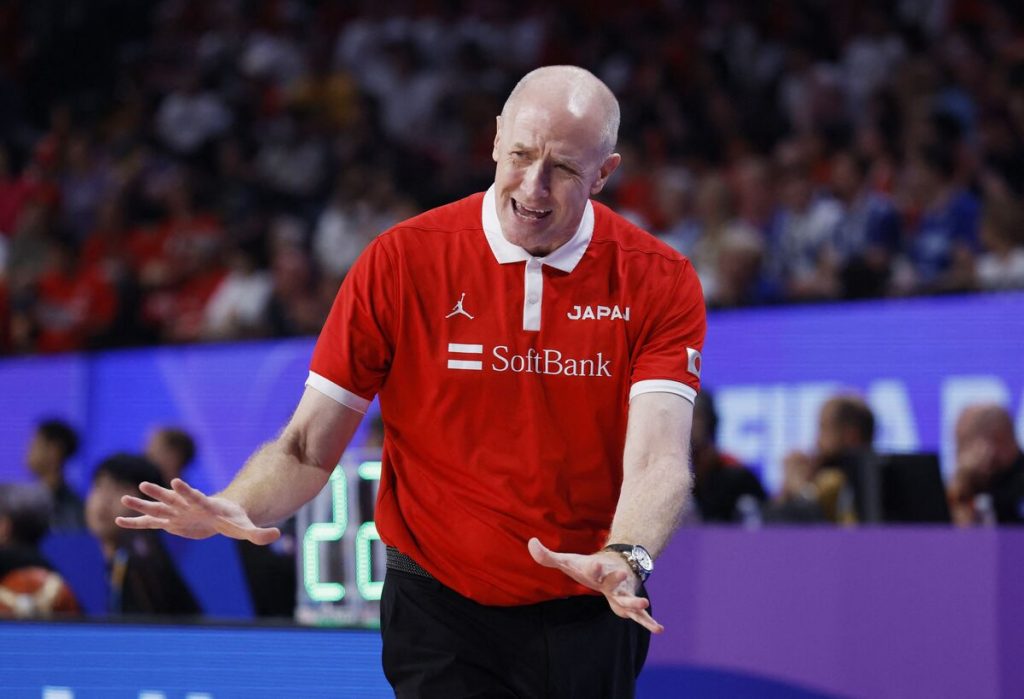 A Coach Makes His Mark in Okinawa
T ― Tom Hovasse enhanced his reputation in basketball coaching circles by leading Japan's transformation into an Olympic qualifying team. Beating 17th-Venezuela and 24th-ranked Finland put Japan in position to have a shot at qualifying for the Olympics. And the result was a big win over Cape Verde.
In Okinawa, Hovasse made masterful decisions in terms of lineups and substitution patterns and overall tactics on offense and defense. His psychological imprint on the team ("believe") was vital, too.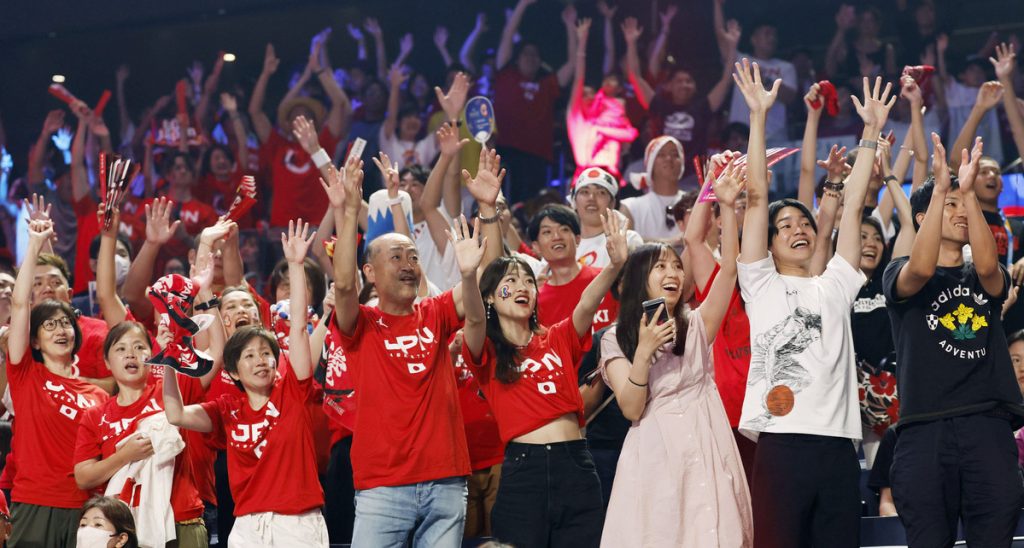 U ― Unity. Fans chanting "dee-fense!, "dee-fense!" and applauding routine and great plays with equal enthusiasm was a welcome highlight to see and hear during daily trips to Okinawa Arena.
V ― Volunteers. With ever-present smiles on their faces and friendly greetings to folks arriving at the arena or when handling various other tasks, volunteers showed the warm hospitality of Okinawa City.
W ― Winning ― that winning feeling. Representing your country in a prestigious international tournament in sports is, and should be, a big deal for the participants. And the collective joy displayed by Australia, Germany and Japan in Group E in the first round after they earned victories was a vivid snapshot of how the other Okinawa-based teams celebrated their triumphs.
X ― X (formerly Twitter) never skipped a beat during the 10 days of games in Okinawa ― with updates and images of fans celebrating their fun at the gym and/or around town and the island, too. Constant chatter in numerous languages about the games, the players, the coaches and the matchups was a basketball information ecosystem that curated a lot of the top material connected to this wonderful tournament.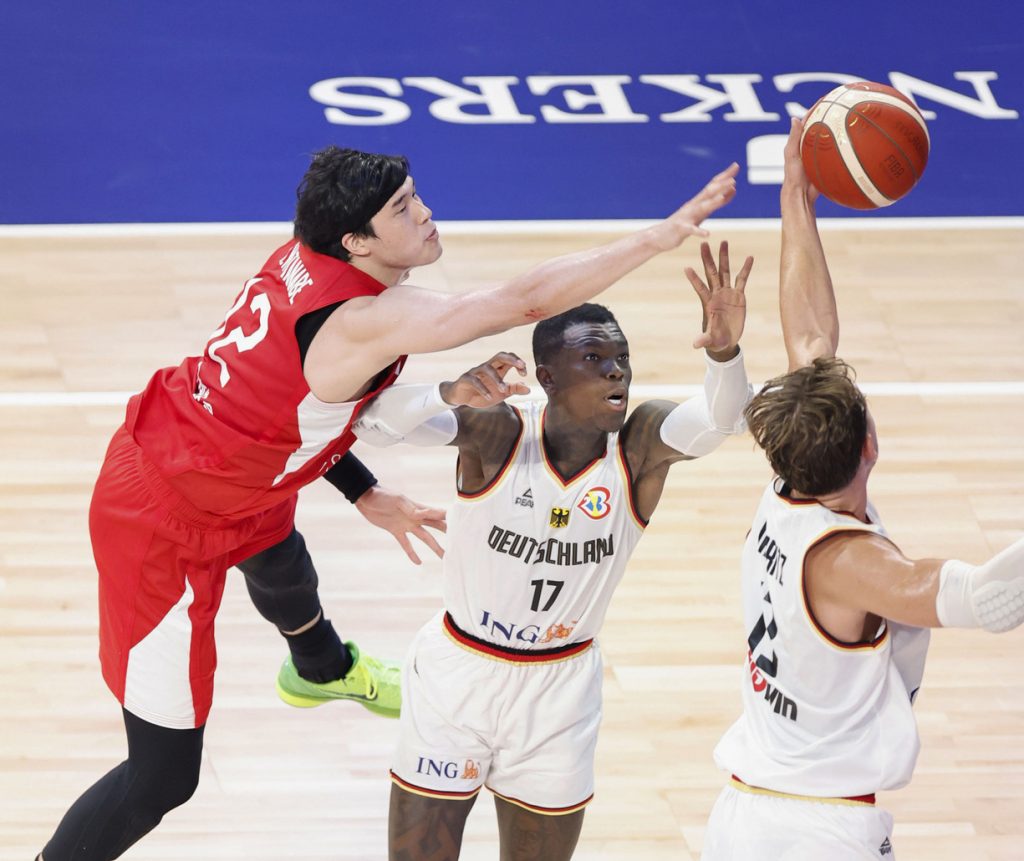 Watanabe Leads by Example
Y ― Yuta Watanabe was front and center as a spokesman for the Japan national team and also a player who led by example. Being an NBA player, Watanabe commands respect from his peers and holds a special place in the hearts of Japanese basketball fans.
In five games in Okinawa City, Watanabe enhanced his reputation as a tough on-ball defender and dependable scorer. And leading the team in minutes (35.0) underscored his commitment to the task at hand.
Z ― Zoran Dragic was one of two Slovenia starters to score in double figures against Georgia in an 88-67 rout on August 28. In nearly 19 minutes of court time, he scored 12 points in a hurry and his teammates on the bench watched with delight. It was a reminder that Doncic isn't playing one-on-five.
RELATED:

Author: Ed Odeven
Find Ed on JAPAN Forward's dedicated website, SportsLook. Follow his [Japan Sports Notebook] on Sundays, [Odds and Evens] during the week, and X (formerly Twitter) @ed_odeven.