How a Class Debate on Comfort Women Turned into a Big South Korean Witch Hunt
Professor Lew Seok-choon is facing charges of defaming former comfort women during a classroom debate, but the prosecution has failed to provide evidence.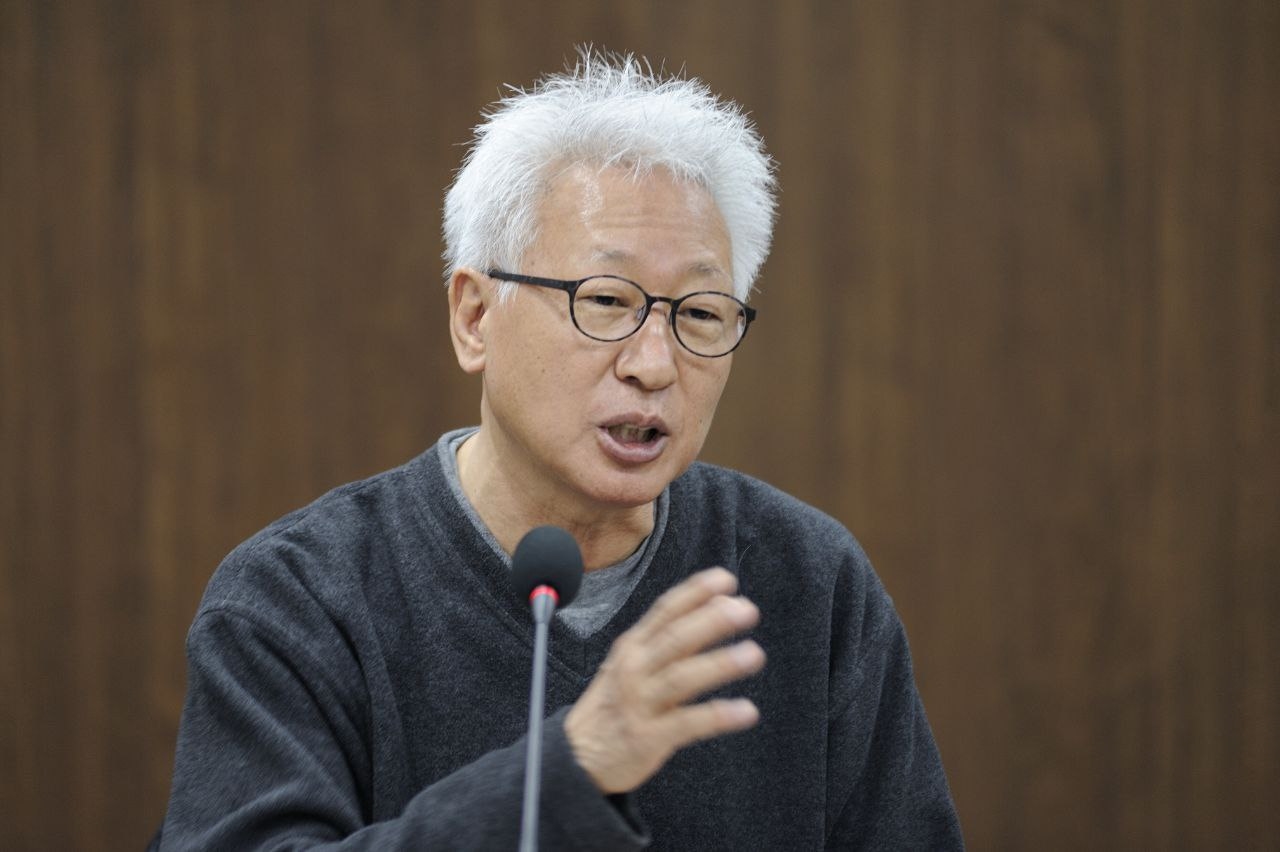 In September 2019, Dr Lew Seok-choon was giving his last developmental sociology lecture at his alma mater, Yonsei University. As often, Lew engaged in heated discussions with his students on Japanese imperialism and the roots of South Korea's modernization. While answering questions, Lew made several remarks on comfort women that contradicted conventional wisdom and irked many of his students.
Without consent, one of his students recorded the entire lecture and leaked the tape to major left-wing media outlets in South Korea. These outlets immediately headlined this story and began unilaterally denouncing Lew as a historical denialist and a colonial apologist. The unwarranted attacks continued for months.
About a year after the incident, South Korean prosecutors decided to indict Lew for criminal defamation. Prosecutors argued that parts of his three-hour lecture contained false accusations that constituted a severe criminal liability.
Specifically, they alleged that Dr Lew:
1) Defamed former comfort women by claiming they were a "type of prostitution" and denying their forced abduction.
2) Defamed the Korean Council (comfort women advocacy group in South Korea) by claiming they coached former comfort women to provide imprecise testimonies.
3) Defamed the Korean Council for claiming that senior members of the organization are associated with the Unified Progressive Party, a banned pro-North Korean political entity.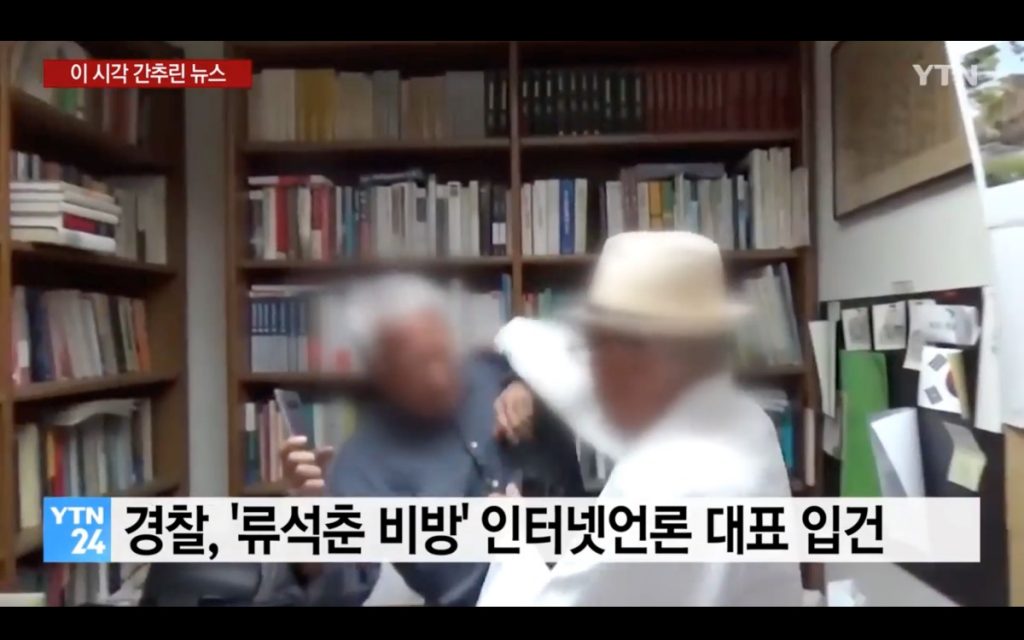 No Evidence Provided
Despite the defendant's right to a speedy and fair trial, the prosecutors have consistently prolonged the case. They have also failed to provide substantial evidence.
In particular, Han Kyung-hee, secretary-general of the Korean Council, could not specify individuals when asked to provide a list of Korean women who were dragooned as sex slaves. Instead, Han only gave a vague response. She stated that what matters is not whether the Japanese military abducted women, but that the comfort women system existed during forced colonization.
Han further testified: "In its early years, the Wednesday Protest was ill-perceived by the public. However, now it's become a place where people gather to discuss human rights issues freely. I've realized that this is the site of history education." In her own words, she tacitly acknowledged that the Wednesday Protests became a place for former comfort women to share unverified testimonies.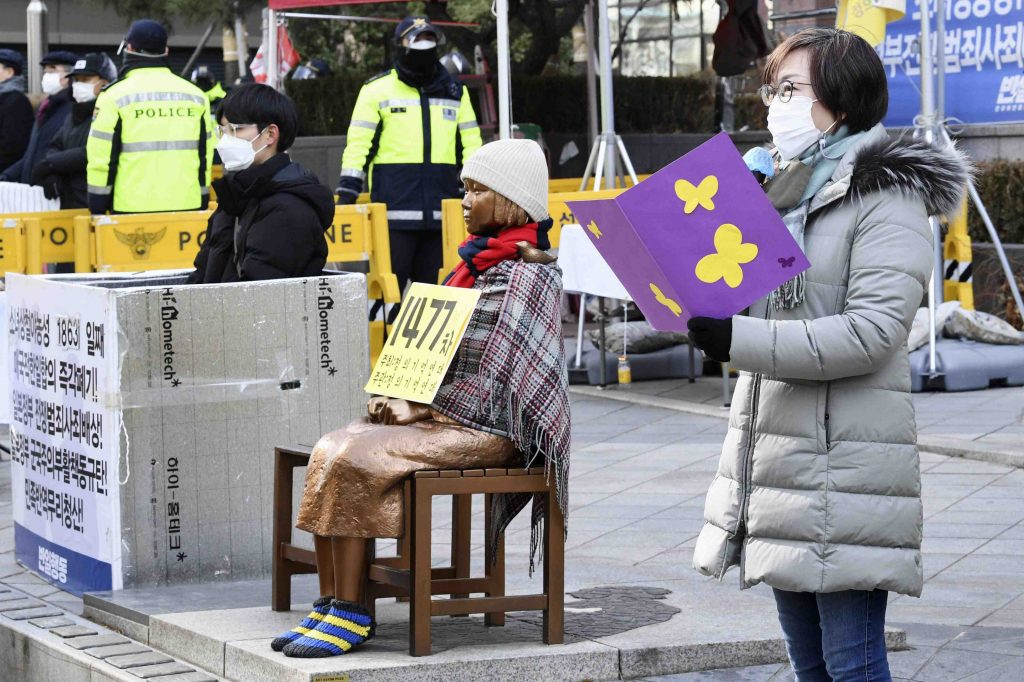 A Four-Year Witch Hunt
The primary contention of the trial revolved around identifying former Korean comfort women kidnapped by the Japanese military. After several unsuccessful attempts to establish a case, the prosecutors modified the indictment and listed 19 living former comfort women as the victims.
During a trial in October 2022, the court ordered the prosecution to submit evidence proving that the Japanese military forcibly dragooned the 19 alleged victims. Notwithstanding the lack of proof, the prosecution demanded a 1.5-year prison sentence for Lew a month after the court's order.
Upon Lew's request, the Ministry of Gender Equality and Family, which stores information on former comfort women, was instructed by the court to share documents on living comfort women. However, the Ministry adamantly refused, citing privacy regulations. The judges have also denied Lew's request to put Lee Young-soo (former comfort woman) and Yoon Mee Hyang (former head of the Korean Council) on the witness stand.
Walking on Eggshells
Legal experts familiar with Lew's case suggest several reasons for the prolonged delay in reaching a verdict. The most obvious is the absence of evidence, including that Lew had not mentioned the 19 plaintiffs during his lecture. Another is that Park Yuha's criminal defamation case is still pending in the South Korean Supreme Court.
Park was indicted in 2015 for publishing a book on comfort women that some deemed contentious. She was fined ₩10 million KRW ($8,846 USD) by the Seoul High Court. Experts believe judges in Lew's case are walking on eggshells, unwilling to make any controversial decision before the Supreme Court's ruling in Park's case.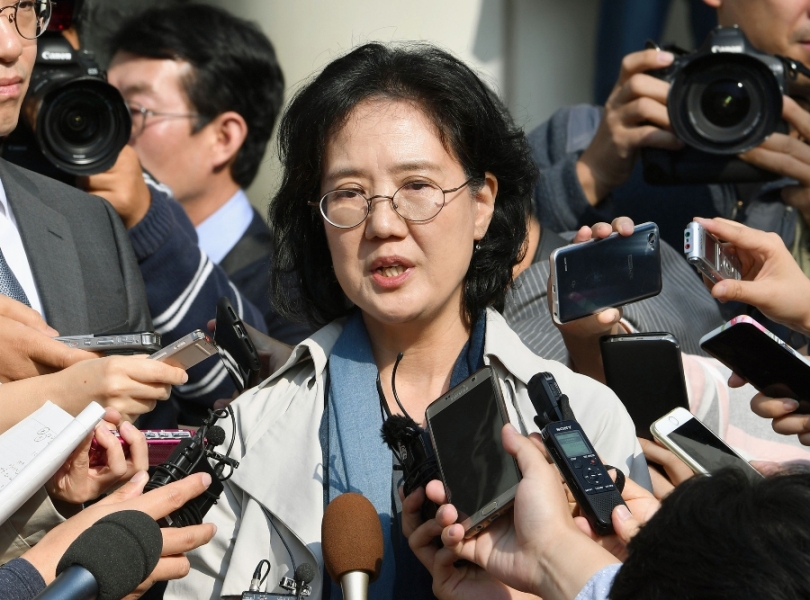 Lew claims his indictment is politically motivated and that his trial is by no means fair and democratic. "This medieval-style witch hunt has dragged on for nearly four years. Within those four years, core democratic values, academic freedom, and my fundamental rights have been utterly demolished," he said.
The court has yet to determine a date for the final ruling in Lew's case.

RELATED:

Author: Kenji Yoshida