How a Statue Can Jeopardize International Diplomacy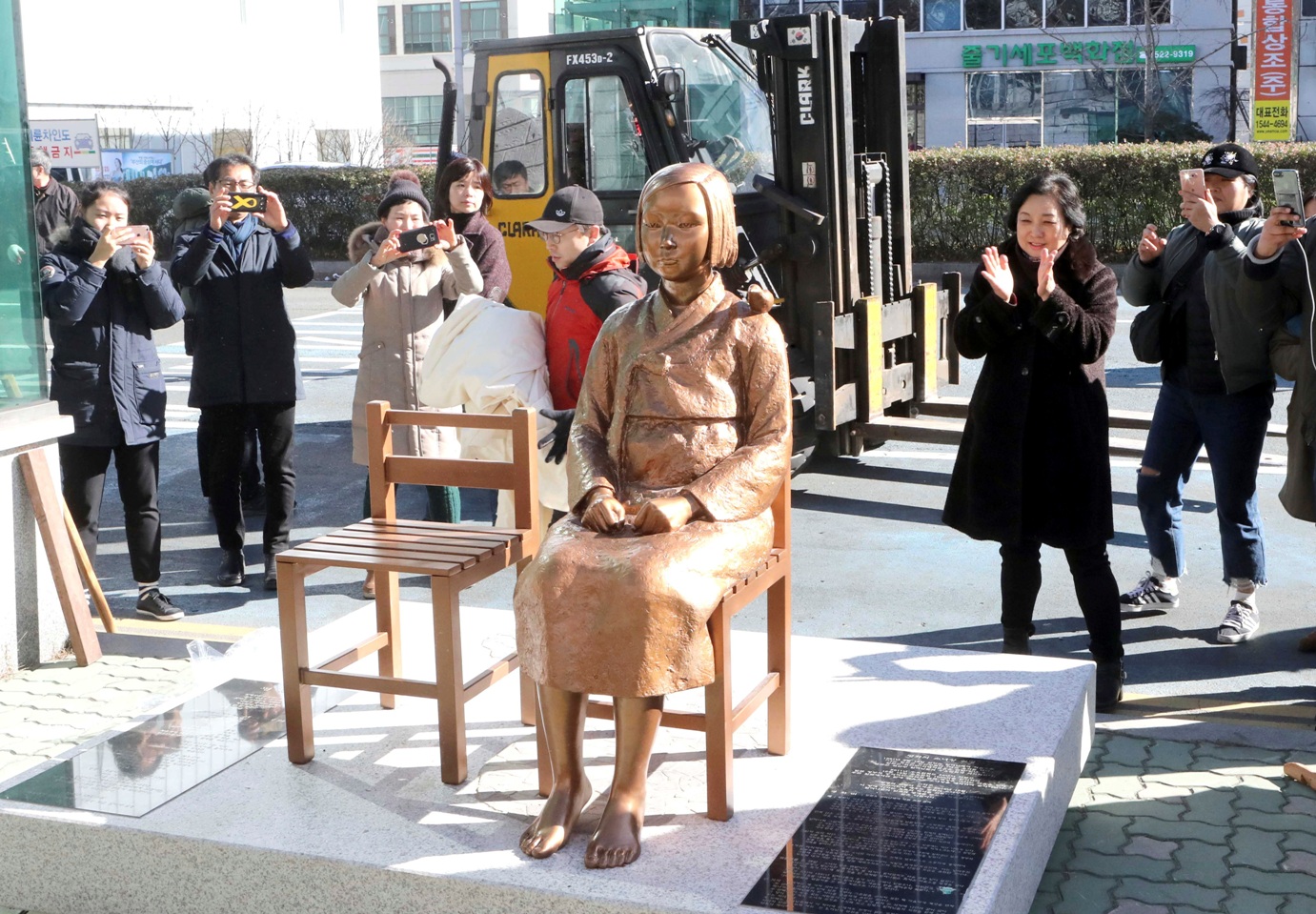 On January 6th, the administration temporarily recalled Yasamusa Nagamine, its ambassador to South Korea, in response to the installation of a comfort woman statue in front of the Japanese Consulate General in Busan. This move is calculated to express to the international community Japan's belief that Korea is not fulfilling its obligations under the agreement reached in December, 2015. It has been roughly four and a half years since the ambassador to Korea was last recalled, but including the Busan Consulate General staff in a move such as this is so unusual as to be unprecedented in recent memory.
In accordance with the Japan-ROK agreement made under the scrutiny of the international community, the Japanese government has transferred 1 billion yen for the support of former comfort women and their families, while Korea has so far made no moves toward dealing with its current deadlocked domestic situation. Indeed, the bad faith of the Korean government has been made clear since not only has it failed to make the promised efforts to remove the comfort woman statue from in front of the Japanese Embassy in Seoul, it has now tacitly consented to the installation of a new one.
Chief Cabinet Secretary Yoshihide Suga announced the countermeasures at a press conference on January 6th, and Prime Minister Abe took the initiative to consult with U.S. Vice President Joe Biden over the phone, where Biden told the Prime Minister that the United States "strongly hopes" the two countries will carry out their agreement.
The Abe administration began serious consideration of countermeasures early in the new year, but timed the announcement until after the Prime Minister's teleconference with Biden, clearly aimed as another way of ensuring Japan's "moral high ground" on the international stage. As a source on Japan-U.S. diplomacy put it, "The Prime Minister is a strategist. Naturally, he bore that facet in mind as well."
The Abe administration is also keeping an eye on possible backlash from the Korean public to this round of countermeasures. Officials in the Japanese Ministry of Foreign Affairs said "We can't be upset about pushback from the Korean public. We have to send a message to our Korean counterparts."
The leading candidate to be the next Korean president is expected to demand revision the 2015 Japan-ROK agreement. If that happens, it will constitute a violation of an international treaty and will lead to significant consequences, such as the full cancellation of currency-swap talks, and a loss of international support. The message from the Japanese government is aimed not only at the current administration, but at the next, as well.