Why Is Shinzo Abe's Protege Being Used as a Trial Balloon?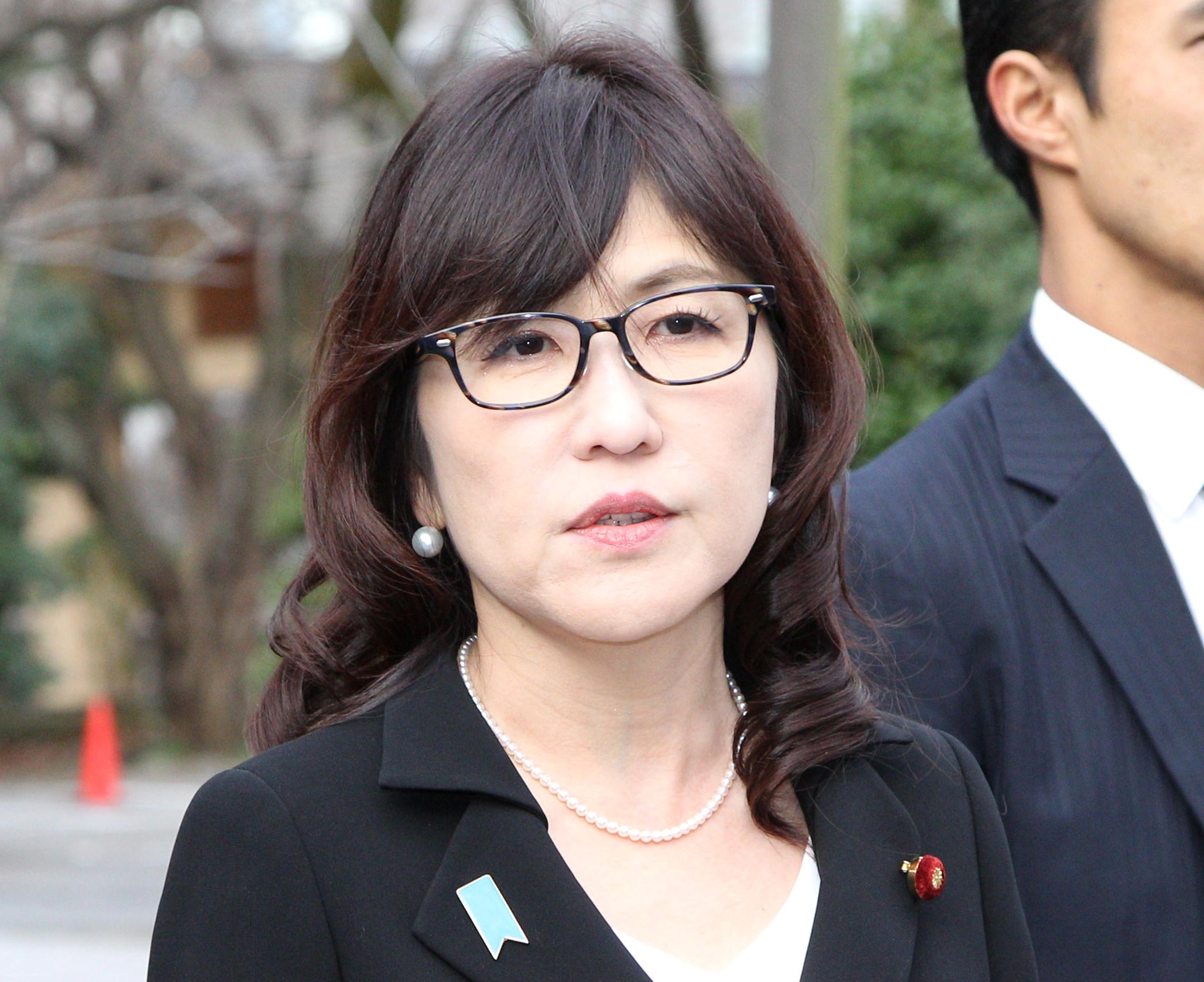 When Tomomi Inada was appointed as Minister of Defence in last summer's Cabinet reshuffle, it raised eyebrows across the political spectrum. A protégé of Shinzo Abe since the earliest days of her political career, Inada had only been in the Diet since 2005 and her previous ministerial experience was limited to minor reform-related roles. Her inexperience was magnified by the fact that would be replacing the very experienced Gen Nakatani, a former officer in the Self-Defence Forces. Many observers saw Inada's promotion as both a reward for her loyalty to Prime Minister Abe, and as grooming for future leadership. High-level ministerial experience would be essential if, as expected, she was to be anointed as Abe's successor at some point in future.

It wasn't just Inada's inexperience that raised eyebrows. In a cabinet notable for the pragmatic, non-ideological nature of its members, Inada is a particularly hawkish figure. She first came to attention as a lawyer representing the families of two World War II army officers in a quixotic attempt to sue newspapers that published contemporary propaganda pieces lauding their "contest" to kill as many Chinese soldiers as possible. In her political career, she has voiced ongoing support for historical interpretations which lie at the extreme fringes of Japan's revisionist movement. Placing Inada in the Ministry of Defence was arguably a provocative move, although it should be noted that her contemporary political stances on both domestic and international affairs are far more centrist and moderate than her perspectives on historical issues.
Four months into the job, Inada's views have triggered an international dispute. The day after returning from accompanying Prime Minister Abe on his historic visit to Pearl Harbor with President Obama, Inada visited Yasukuni Shrine, a shrine to Japan's war dead which has been a flashpoint in relations between Japan and its neighbours since the names of 14 class-A war criminals were included in its rolls in the late 1970s. Following protests from South Korea and China, Inada's visit to the shrine led authorities in the Korean city of Busan to permit activists to replace a previously-removed replica of Seoul's controversial "comfort woman" statue outside the Japanese consulate. Citing this as a breach of 2015's bilateral agreement with South Korea on the issue of comfort women, Japan has recalled its ambassador to Seoul and halted negotiations over a currency swap.
Let's dispense with the obvious; it is unthinkable that Inada would have attended Yasukuni Shrine without some discussion with Prime Minister Abe or his staff. Abe and his top officials have been pragmatic about Yasukuni, voicing tacit approval of the shrine (including sending offerings on key occasions) but steering away from diplomatic difficulties by avoiding official visits. The internal compromise the administration seemed to have reached is that while personal visits by politicians to Yasukuni are fine, official visits by senior ministers are problematic. This is a reasonable compromise. Controversies over the inclusion of war criminals or the revisionist views of the private religious body which runs the shrine aside, it enshrines over 2.4 million Japanese soldiers who died in the service of their nation, however misguided the nation's policies may have been at the time. Few Japanese people (including Inada, whose uncle is enshrined there) will not find some relative or ancestor among those names; all are entitled to visit in a private capacity without facing criticism. Official visits by state officials, however, are questionable, not only because of the international furore they cause, but also for domestic reasons. They suggest tacit state acceptance of the enshrinement of the most serious war criminals, and violate the spirit if not the letter of the Japanese Constitution's separation of religion and state in the process. Notably, neither the current Emperor nor his father, Hirohito (referred to as "the Showa Emperor" in Japan), has visited the shrine since the mid-seventies.
Despite being a proponent of politicians visiting Yasukuni, Inada avoided visiting the shrine during the anniversary of the war's end last August, instead travelling overseas to inspect SDF troops. Her visit after the Pearl Harbour trip was not a decision made lightly or unilaterally. Abe, also a supporter of the shrine, hasn't visited since late 2013, when the United States harshly criticised him for doing so. His refusal to comment on Inada's visit in the face of international and domestic criticism suggests that it was discussed in advance, tacitly if not openly. This makes sense; Inada is Abe's protégé and one of his most loyal followers. The notion that she was wilfully seeking to undermine the Prime Minister's high profile Pearl Harbor visit is far-fetched.
In other words, Abe used Inada as a trial balloon; her visit to Yasukuni was floated into the air partially as lip service to the administration's revisionist supporters (a minority, but significant and vocal enough to be worth throwing red meat to on occasion), but mostly to see how vehement the reaction would be. If it had been too severe, Abe could disclaim all knowledge and push Inada out of the cabinet. In the event, U.S. criticism of the visit was relatively muted and China and South Korea initially responded only as expected. South Korea's diplomatic misstep with the comfort woman statue then gave Japan an opening to shift its narrative to Korea's failure to live up to its 2015 pledges, so Inada's position looks safe, for now.
All the same, she must have fallen from grace. A leader-in-waiting, being carefully groomed as the anointed successor to one of Japan's most powerful post-war prime ministers, is not someone who gets used as a trial balloon or a stalking horse. The hard truth is that critics of Inada's appointment have been proved right; her inexperience has been clear in her performances in the Diet, during which she has forgotten her lines, had to be prompted by LDP colleagues while speaking, and at one point became tearful under opposition questioning. Damaged further by losing a high court appeal last October against the Sunday Mainichi over an article linking her to an anti-Korean hate group, there's now a strong sense that Inada has risen as far as she's going to go; perhaps further than she should have.
Even Prime Minister Abe, who places a high value on personal loyalty, seems to recognize this. Inada's role has shifted from nurtured successor-in-waiting to that of a valued but disposable loyalist. Between her controversial views and the high-profile nature of her ministerial role and her notable lack of allies within the LDP, the formerly well-protected Inada now looks exposed, and both opposition and LDP rivals will target her intensely this year. While those who dislike her revisionism will celebrate if she slips up, Inada is also a high-profile female politician who holds progressive views on important social issues; her loss from front-line politics would a blow to those causes. The other question, of course, is where Prime Minister Abe's eye now rests as he thinks about the question of succession in a few years' time.
Rob Fahey is a PhD researcher at Waseda University's Graduate School of Political Science. Follow him on Twitter at @robfahey