[How to Start Life in Japan] Setting Up Internet On Your Phone
Japan recently changed its mobile phone contract regulations, adding lots of reasonable options to choose from. We hope that this article will help!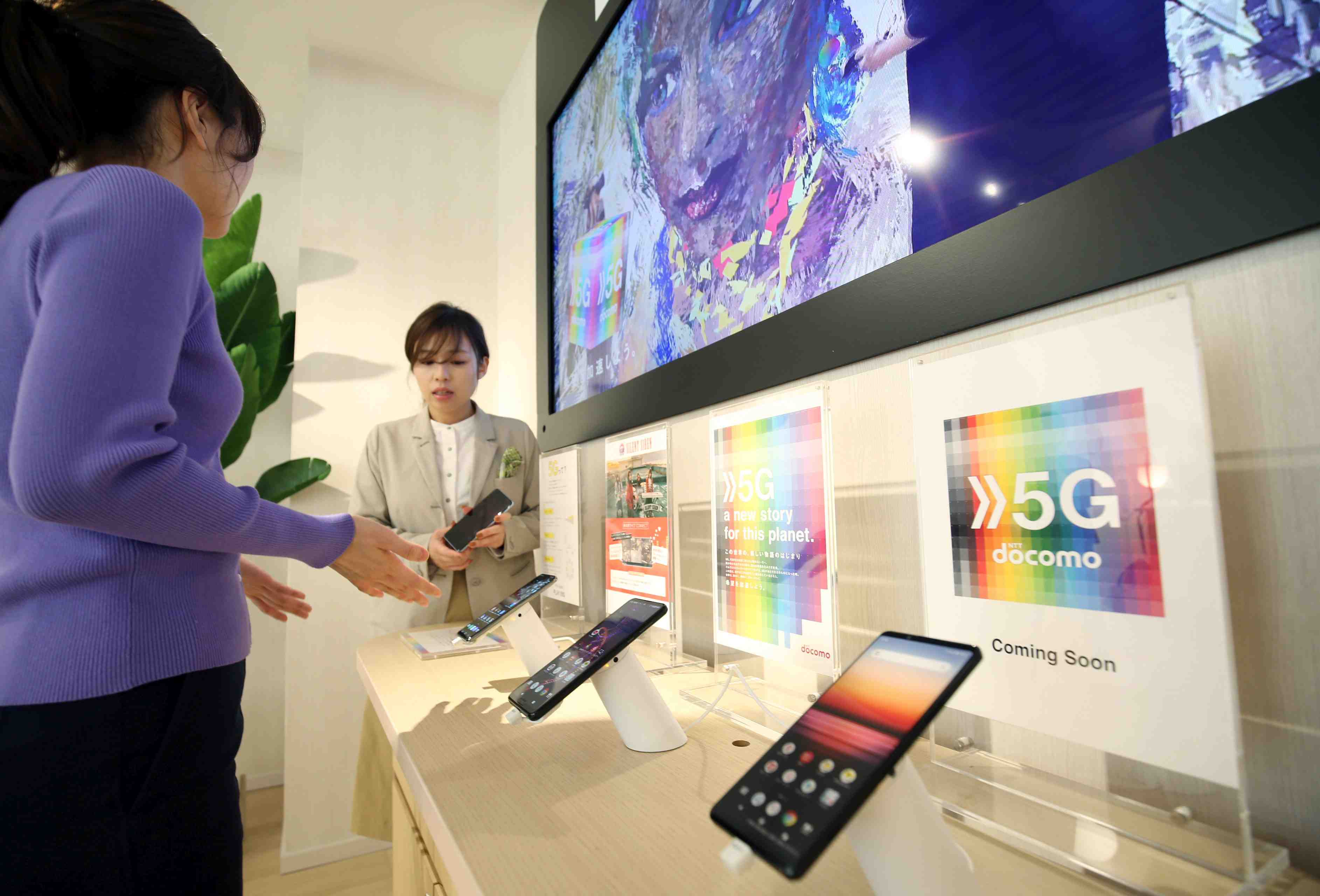 Moving to Japan and starting a new life can be very stressful. Being prepared with knowledge of what you need to accomplish daily tasks can reduce the stress and increase your enjoyment of the experience. This series, written by some people who have lived in Japan for several years – your senpai – aims to make your transition to Japan as smooth as possible.
In this installment, we take a look at smartphones and WiFi plans. We do hundreds of things with a smartphone, such as communications, payments, directions, and of course phone calls.
While you're here, do you need a new smartphone? Or do you just need WiFi. And, to use a smartphone as a smartphone, it's necessary to have an internet connection.
We will introduce some of the smartphone and mobile WiFi contract options in Japan, and recommend some patterns we've found useful.


What if my stay is too short to make a phone contract?
People with long-term visas of a year or more, or in some cases at six months or more, are normally eligible to contract for smartphone service. But not everyone is here for that long a time.
In which case make sure to check at the airport for mobile WiFi or WiFi sim card options at the airport, or at electronic stores such as Bic Camera and Yodobashi Camera.


Do I need a phone number?
Mobile WiFi or WiFi-only sim cards will not provide you with a phone number.
Depending on how long you stay in Japan, the lack of a Japanese phone number could interfere with everyday errands, such as signing up for memberships or putting down a phone number for deliveries.
If you are a long-term visitor, making a phone contract separately is recommended.


Do I need mobile WiFi?
Mobile WiFi is recommended ー especially for short term visitors. Mobile WiFi contracts are much easier to acquire than a smartphone contract, and mobile WiFi devices can be rented for short periods. They are even available at international airports as you land in Japan.
Mobile WiFi Pros
Easy to make a contract. (Fast ー No need to go to phone shops.)
Convenient. They can be rented from distributors found at most airports or electronics retail stores.)
Mobile WiFi Cons
You can't get a Japanese phone number. This may cause trouble when you have to fill in forms asking for your identification and contact information.
There could be data usage limitations in the contract, such as a maximum daily data limitation, or a maximum upload/download speed limitation.


Where can I contract for a mobile phone or WiFi?
The two main places you can sign up for a contract for a smartphone are: (1) real in-person stores, and (2) online shops.


In a store or online?
In a shop, you can consult with staff, but the plans you can choose might be limited.
Online, you have to do everything by yourself. But there should be a greater variety of choices.


What do I need to sign a WiFi or smartphone contract?
You will likely need the following documents:
Residence Card (在留カード、Zairyu Card)
Personal Identification, such as a Passport
A method of payment: debit card, credit card etc.
In some cases, proof of address might be necessary.


Which company should I choose?
Overall, it is best to rent or buy equipment and a plan from an established company, that suits your own budget, and provides service and signal strength where you will be spending your time. The best choice for you depends on what you most care about.
Some of the points you might want to consider:
Data volume
Plan cost
Fixed monthly charge or Pay-As-You-Go flexible plans
Is there a fixed charge for phone calls?


Should I go with a fixed monthly charge?
There are two options that we recommend in this category. Both options are networks which are provided by NTT, which used to be a national telephone company and is strong and reliable.

Ahamo (JP)
There's only 1 option: 20GB data for ¥2,970 JPY per month.
Calls are free for up to 5 minutes.
OCN Mobile One (JP)
Flexible options ranging from 500MB of data for ¥500 JPY, to 10GB for ¥1,600 JPY per month, and so on (there are more options between these, and even higher data/cost plans than these ones.)
Phone Calls: 30 seconds for ¥10 JPY, or up to 10 minutes for ¥850 JPY, and other options.
Fixed Charge Pros
The plans are easy to understand, predictable, with no hidden extra charges (if you consume as much as the plan).
There are multiple choices to choose from depending on your priorities.
Fixed Charge Cons
If you exceed the allowable volume of data, the speed could be limited for your extra data, or you could have to buy extra volume.
You generally have to pay the full monthly fee, even if you don't use up the data (although some companies do provide discounts for carrying over unused data).


Do I want to use data flexibly?
One example we give in this category is Povo (JP). This company strongly stresses its plan's flexibility (see the graphic below).
The image is retrieved from the company's news release. When povo launched its "all-topping" plan, povo 2.0, started at the basic fee of ¥ 0 yen.
Some examples of data charges include:
1GB data for ¥300 JPY for 7days.
20GB data for¥2,700 JPY for 30 days.
150GB for ¥12,980 JPY for 180 days, and so on.
Povo Internet phone calls cost:
Up to 5 minutes: ¥550 per month.
Unlimited: ¥1,650 per month.
Flexible Data Pros
You don't need to worry about your data limit, just use as much as you need.
If you don't use much data, you will save money.
Flexible Data Cons
It can be complicated and troublesome to keep track of how much data you are using.
Internet phone calls are sometimes expensive.
You have to pay extra every time you run out of data.


Do I want unlimited data?
If all you care about is unlimited data, and lots of it, Rakuten Mobile is a good option for you. Rakuten has only one WiFi plan: Rakuten UN-LIMIT.
Basically, there is no limitation. You can use the mobile data as much as you want. The more you use, the more you pay. Perhaps the first contract of its kind in Japan, it received quite a lot of attention when it launched.


A word of Caution
Rakuten Mobile is run by Rakuten, the biggest E-commerce company in Japan. But their mobile business just started recently, in 2017.
This means that the network and WiFi system are still developing. Many netizens have pointed out that the signal is quite weak in underground locations or deep inside of buildings.
On the plus side, it's easy to cancel a Rakuten contract, so there is very little risk. It is one you could try and check its accessibility in your own environment.

Rakuten also offers mobile phone service plans: Rakuten Mobile
Data plan: 3GB, 20GB or Unlimited
Data Costs: ¥1,078, ¥2,178 or ¥3,278, respectively
Phone calls: Free (but to give a call to a specific landline or "toll-free" landline number, etc, costs extra.)

Unlimited Data Pros
The more you use, the more you have to pay.
On the flip side, the less you use, the less you pay.
There is nothing special you have to do to keep track.
Unlimited Data Cons
Only a few companies offer this type of plan.
Data gets added automatically when you run out, so consumers might end up with a higher bill than they bargained for.
What if I am undecided what to do?
Perhaps the most important tip is that it can be complicated and troublesome to make a phone contract in Japan, even for Japanese. If you have just started learning Japanese, it can be even more tricky.
Bottom line: if you are uncertain or stuck, we recommend you consult with your friends, university outreach officials, and so on.
Smartphones are no longer just a means of communication. They carry the information and calendars and contacts that are at the center of our life in modern society.
We hope this article will help you to find the ideal option to suit your needs.


What are some useful expressions?
携帯電話(けいたいでんわ|keitai denwa) often shortened to keitai, a cell phone.
スマートフォン (smart phone) smartphone
契約 (けいやく | keiyaku) contract
クレジットカード(Kurejitto ka-do) credit card
電話する(でんわする| denwa suru) to make a phone call
電波(でんぱ|denpa ) phone signal


Find other pieces on [How to Start Life in Japan] on JAPAN Forward.


Author: Simon Kagaya