Hygienic Japan is Where Most Tourists Want to Go After the Pandemic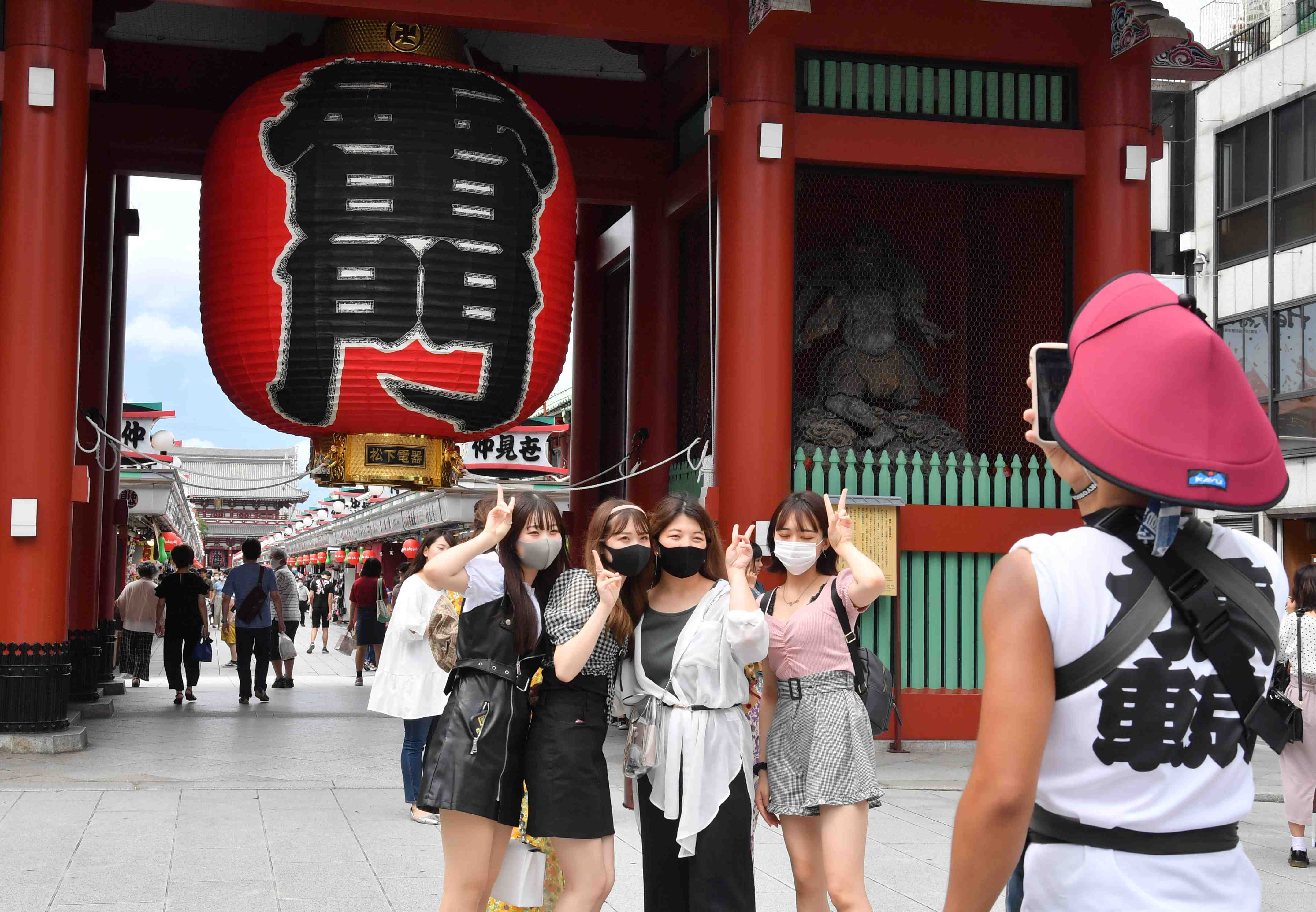 Japan is the most popular international destination for tourism after the coronavirus pandemic subsides, a new survey has found.
The favorable sentiment toward visiting Japan was confirmed by a study carried out in 12 countries and regions around Asia, Europe, the United States, and Australia.
Hygiene is one of the factors taken into account by tourism companies when considering where to bring tourists for sightseeing and for enjoying tasty meals.
"Through continuity of preventive measures against the coronavirus, it is important to apply hygiene more as a strength [of the tourism sector]," enhancing Japan's attractiveness for amassing inbounds, a Development Bank of Japan (DBJ) officer involved in the survey told The Sankei Shimbun.
The survey was carried out by DBJ and Japan Travel Bureau Foundation via internet from June 2 to June 12, 2020. It targeted 6,266 people with international travel experience.
Respondents were asked the question, "Which countries or regions do you want to go visit after the coronavirus subsides?" Multiple answers were accepted.
Japan was the most popular, chosen by 46% of respondents. This was more than double the number who chose South Korea, the second-ranked country, listed by 22% of respondents.
Japan received the highest number of ballots from respondents in 10 countries and regions.
Among respondents from South Korea, Japan was the primary destination of choice alongside Hawaii.
In Asian countries and regions other than South Korea, Japan was the most desirable stop by an appreciable margin, compared with other tour sites. Japan also placed best in answers from respondents in the U.S. and Australia.
One of the reasons listed by those hoping to visit Japan was, "Because it is clean." This point gained affirmative responses by 36% of those surveyed. Hygiene was particularly highly valued by those expressing opinions from Europe, the U.S., and Australia.
The coronavirus pandemic has caused the number of visitors to Japan, as in other countries, to nearly disappear for now. However, the DBJ officer emphasized, Japan "should use the information gained from the survey to upgrade its multilingual capabilities that were rated poorly in the survey, and develop experience-based tourism plans" that attract visitors. These steps, the officer said, are an important step to help stimulate Japan's recovery.
(Find a related article here in Japanese.)
Author: JAPAN Forward