[ICE TIME] A World Championships to Remember for Kaori Sakamoto and Shoma Uno
The transformation of Sakamoto and Uno from talented, successful performers on the global stage into world champions has been a thrill to watch, the columnist writes.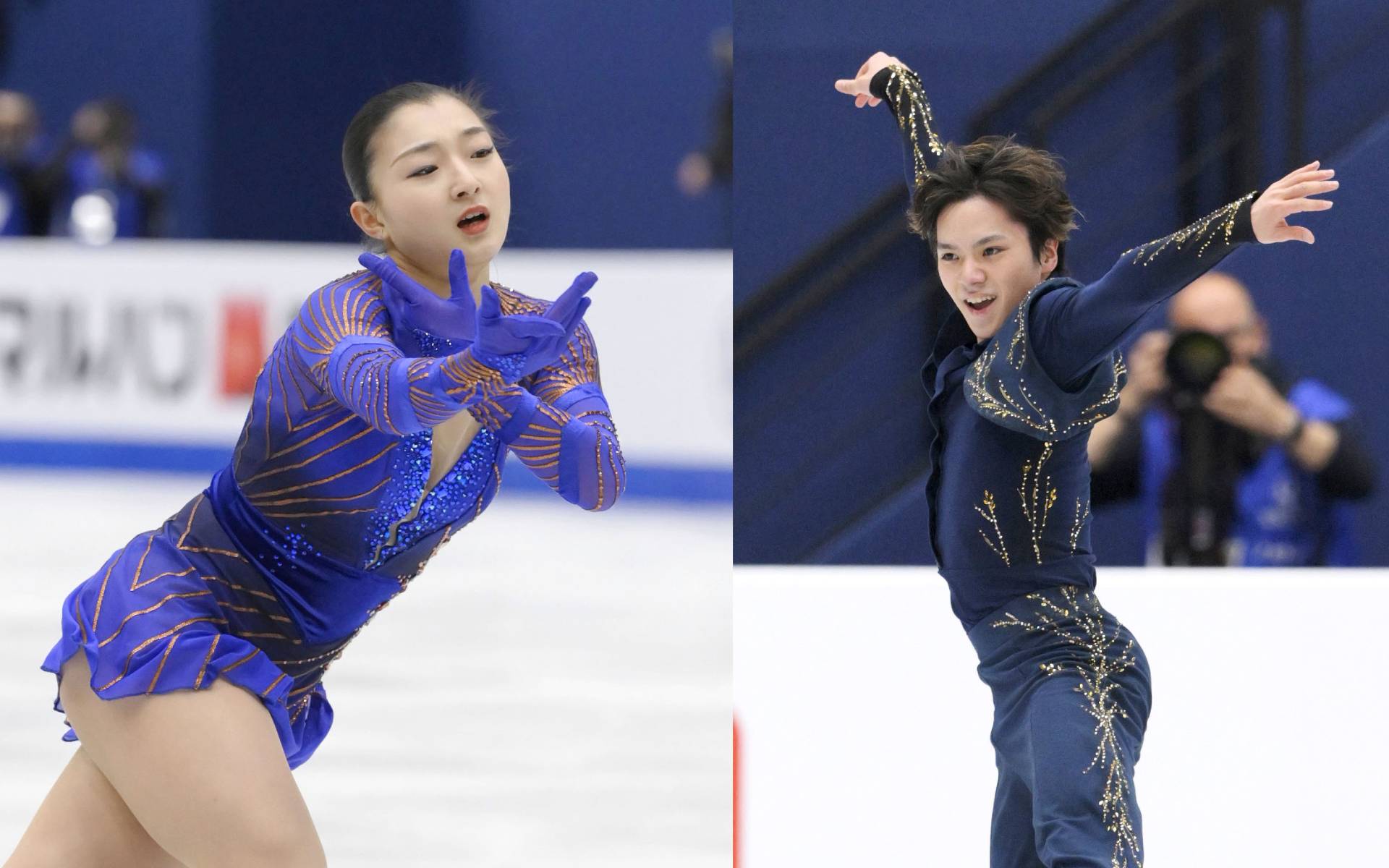 ~~
Japan enjoyed a fantastic week at the recently concluded world championships in Montpellier, France, equaling its most medals ever at the event with four, and sweeping the men's and women's singles titles for just the third time.
The beauty of watching Kaori Sakamoto and Shoma Uno win world titles on March 25 and 26, respectively, was amazing. Ice Time has been covering both skaters since they were young kids. Tears welled up in my eyes as Kaori performed her free skate "No More Fight Left In Me" and I thought back to her early days as a junior.
It was apparent to me from a young age that she was a gifted skater, and one with a considerable amount of fortitude. I have always believed that her internal power is what separated her from her fellow competitors.
It was wonderful to see Uno, after so many second-place finishes, finally get the glory he deserved on the global scale. Shoma has been a great skater for a long time, but has had to live in the giant shadow of the legendary Yuzuru Hanyu, something that could not have been easy.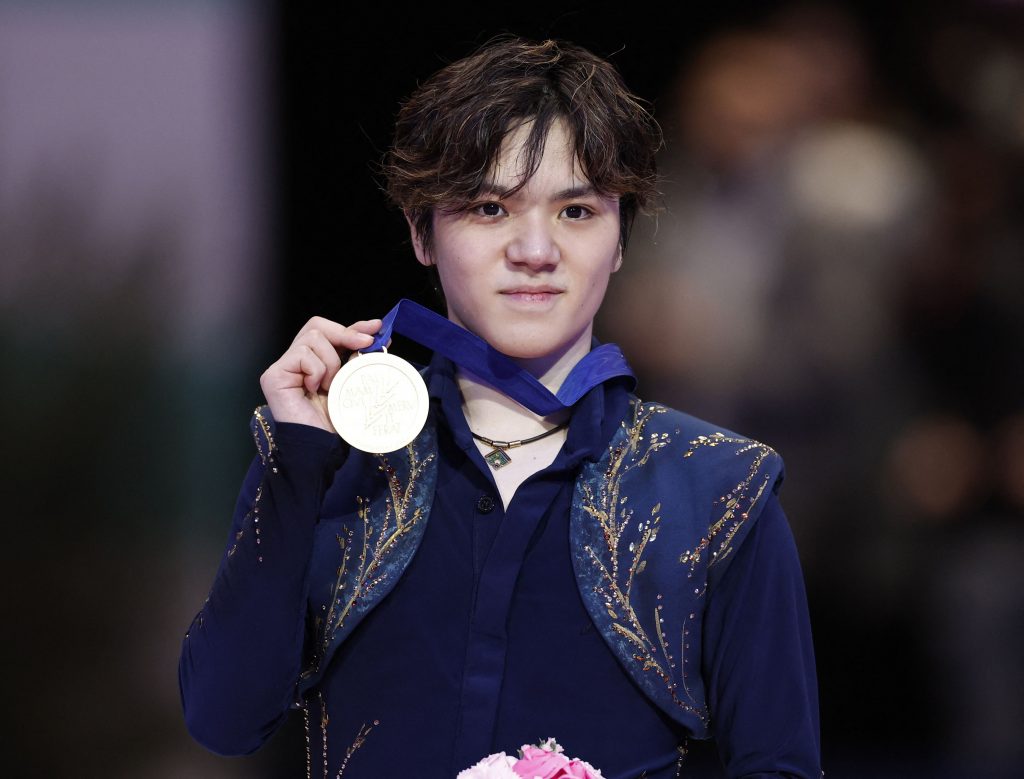 Even with his four national titles, three Olympic medals, and two world medals, the 24-year-old Uno was always facing the comparison to his superstar compatriot. But with his own world championship, Uno no doubt must have felt an incredible sense of relief. The look on his face after his victory belied both pride and satisfaction.
"I'm very happy with this achievement," Uno stated. "I have worked very hard. I'm happy to finally be first."
"Shoma Uno is a genius," leading choreographer Benoit Richaud told Ice Time in a phone call on Sunday. "It is really great to see the way he has come back. He was really struggling back in 2019. I think everybody is very happy for him."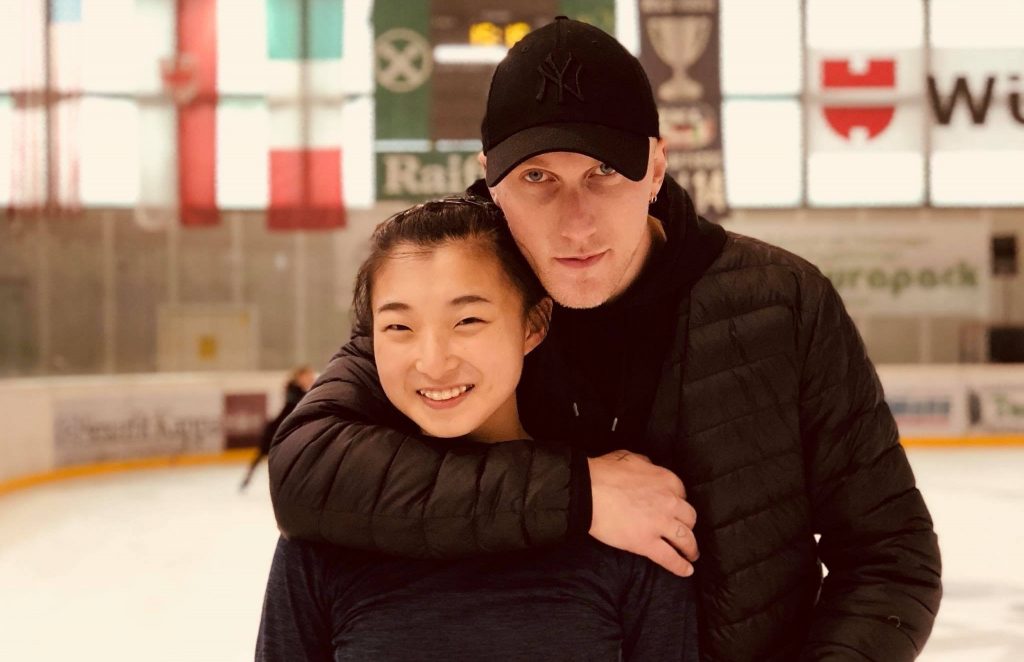 Plaudits for Richaud
Richaud also deserves recognition for his work in transforming Sakamoto through his creative and powerful programs. To see her skate them on her way to winning the world crown in his home country was an incredible feeling for the young master.
"Kaori and I have a special relationship," Richaud noted. "We have been working together for five years now and her skating has continued to evolve. She doesn't just skate for herself, but for the world. To see her win the world title here in France was very meaningful to me."
Richaud mentioned how a member of the skating community had approached him at the worlds and congratulated him on his work with Sakamoto, saying, "Her skating has really changed since you have been working with her. It is so different now than it used to be."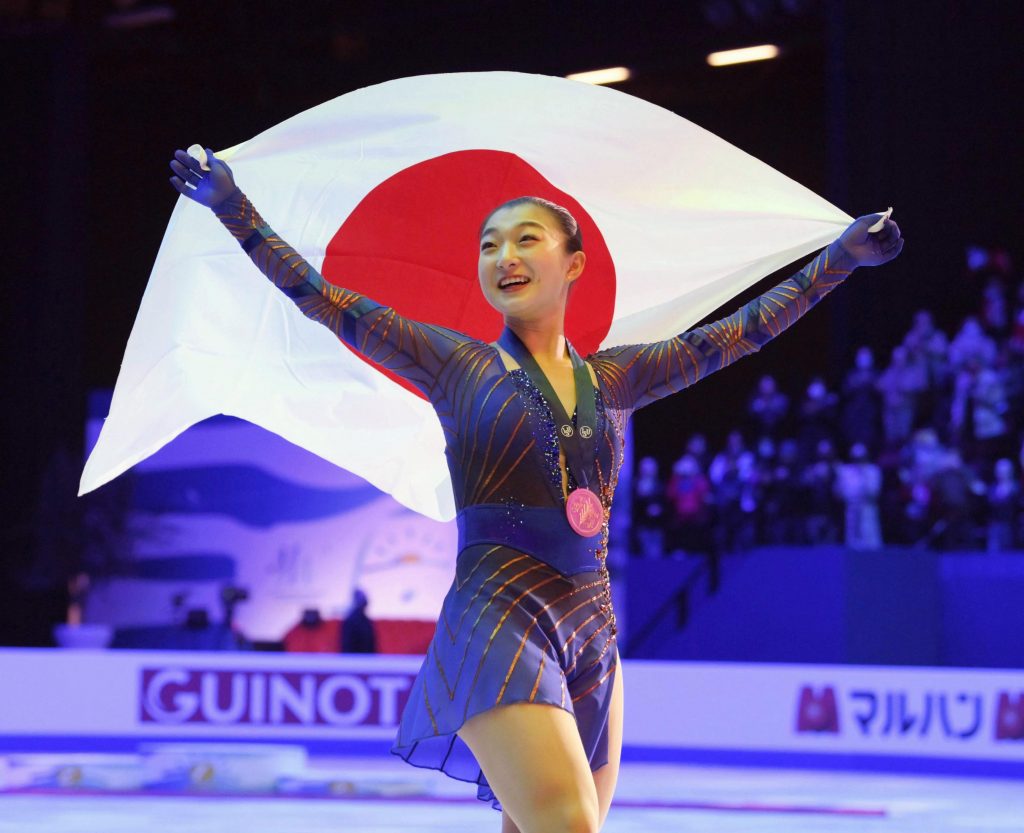 After her short program to "Now We Are Free," the 21-year-old Sakamoto paid tribute to Richaud at the press conference that followed.
"I definitely feel that Benoit has a unique and modern style," Sakamoto commented. "Figure skating has a lot of ballet, but he has a different style. There are different types of movements that he creates every year that I've never seen or done before."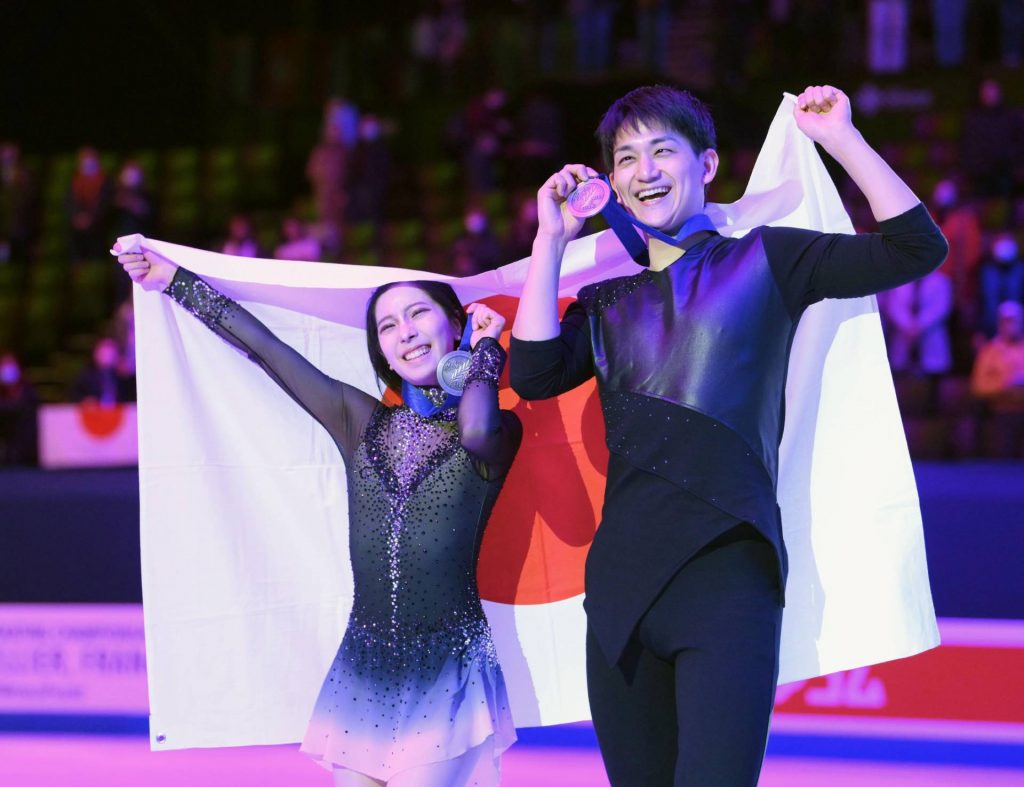 Impressive Medal Haul and Showcase of Japan's Depth
Japan's four medals (Uno – gold, Yuma Kagiyama – silver; Sakamoto – gold; pairs Riku Miura/Ryuichi Kihara – silver) in Montpellier tied what Japan achieved at the 2012 worlds in Nice, when Daisuke Takahashi took the silver and Hanyu the bronze behind Canada's Patrick Chan, and Akiko Suzuki (bronze) shared the podium with Italy's Carolina Kostner (gold) and Russia's Alena Leonova (silver). The Hinomaru's fourth medal (a bronze) 10 years ago came through pairs Narumi Takahashi and Mervin Tran.
Japan has swept the men's and women's titles at worlds twice before – in 2010 (Takahashi, Mao) and 2014 (Hanyu, Mao).
One of the bright spots of the worlds was the 1-2-3 finish of Uno, Yuma Kagiyama and Kazuki Tomono in the men's short program. They went into the free skate trying to accomplish a sweep of the men's podium at worlds for the first time in 66 years.
That had not been pulled off since the United States did it in 1956 via Hayes Jenkins, Ronnie Robertson and David Jenkins.
Though Tomono ended up sixth in the final standings, he earned the respect of his peers through his performance as a late addition for the injured Kao Miura. Such is the depth of Japanese men's skating, that the country could call upon its second alternate on short notice, and he could almost finish in the top five at the worlds. Unbelievable.
Though Miura and Kihara struggled in their free skate, they still came away with the first-ever medal by an all-Japanese pair at the worlds. Having skated together for just three seasons, it is clear that they have a chance to experience exponential growth in the coming years.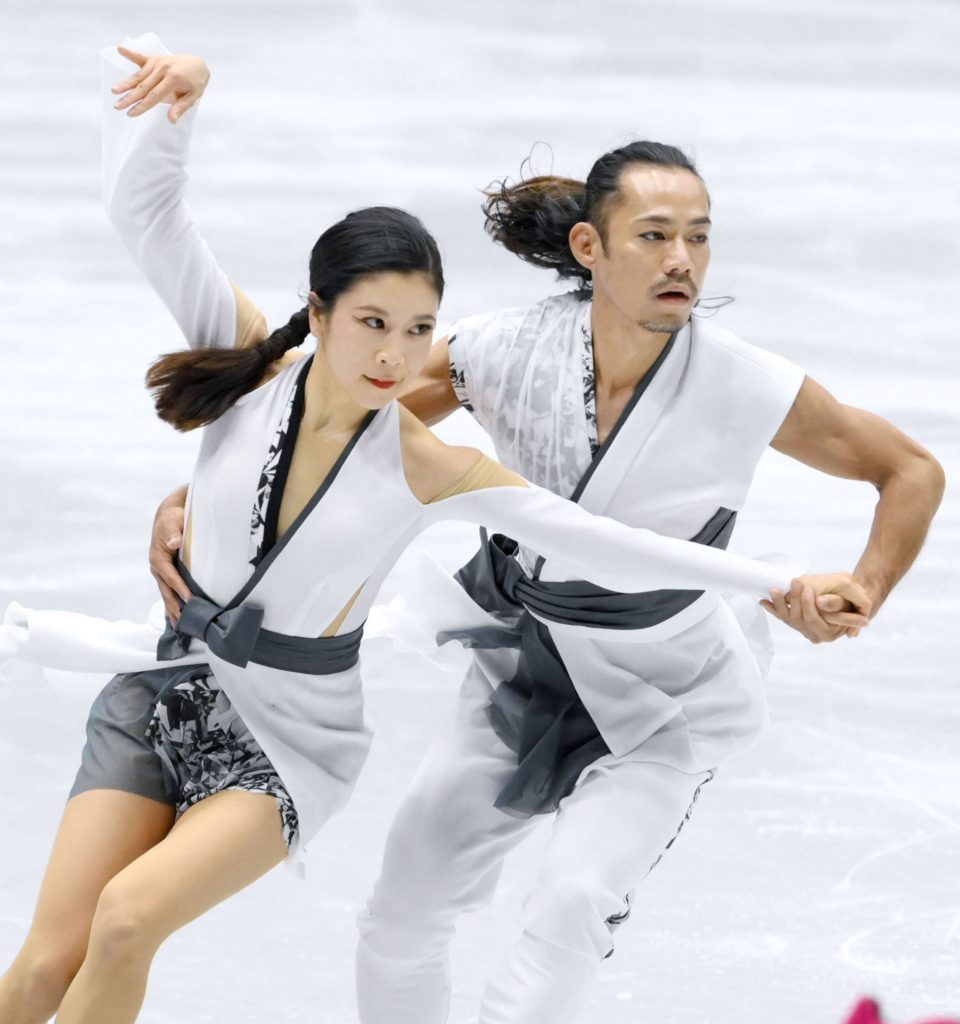 Ice dance continues to be a concern for Japan, after Kana Muramoto and Daisuke Takahashi finished 16th in their first worlds together. This came on the heels of Misato Komatsubara and Tim Koleto coming in 22nd at the Beijing Olympics.
With Takahashi having just turned 36, it seems clear that the Japan Skating Federation needs to come up with a cogent plan on how the country can improve its results in the discipline at future events.

A Different Vibe in France
There was certainly something different about this worlds. The absence of the Russian and Chinese skaters had an impact on the results without question. But while something may have been sacrificed in technical excellence, it seems obvious that there was also a sense of relief and belief that this was a "clean" competition.
Ever since the 2014 Sochi Olympics, there have been suspicions about doping by the Russians in multiple sports at international competitions. The positive test of young star Kamila Valieva, revealed during the Beijing Games, did nothing to alleviate these concerns.
French ice dancer Gabriella Papadakis, who won her fifth world title in Montpellier with partner Guillaume Cizeron, didn't mince words when asked to comment about those not present at the worlds.
"I admit that the absence of the Russians at the world championships is something special," Papadakis stated. "They lost a lot of trust from other skaters because of the situation in Ukraine and doping. They are given the stink eye, and there is less tension without them."
Follow Jack and the top figure skating news on our dedicated sports website, SportsLook.

Author: Jack Gallagher
The author is a veteran sports journalist and one of the world's foremost figure skating experts. Find articles and podcasts by Jack on his author page, here, and find him on Twitter @sportsjapan.