EDITORIAL | Japan Must Fortify Defense After North Korea's Missile Provocation
The giant missile landed near the southernmost part of Hokkaido, and it appeared capable of reaching the United States, raising the alarm for Japan's security.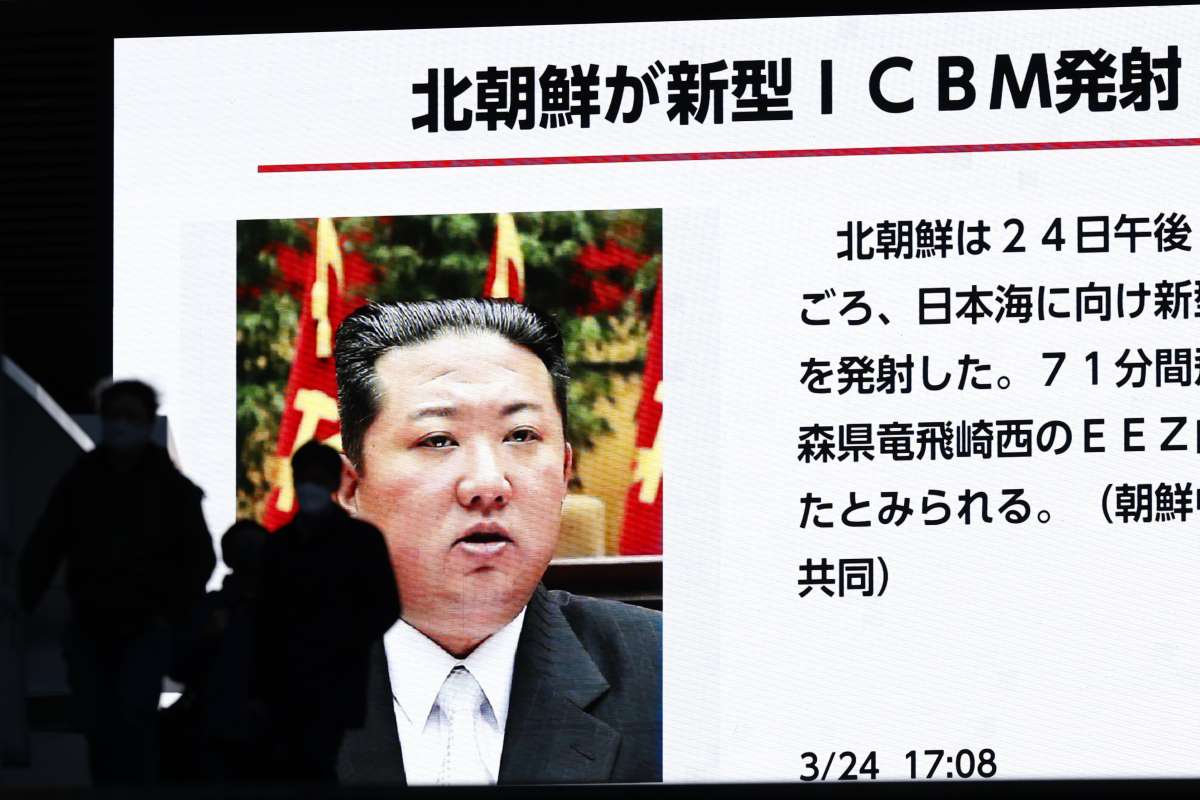 North Korea has been engaging in reckless provocations while the attention of the international community has been focused on Russia's invasion of Ukraine.
On March 24, Pyongyang launched a monster intercontinental ballistic missile (ICBM) that landed in Japan's exclusive economic zone (EEZ), around 150 kilometers west of the Oshima Peninsula, the southernmost part of Hokkaido.
It may have been the closest to Japan that a North Korean missile has landed to date. This missile firing into Japanese waters violates United Nations Security Council resolutions, which ban such tests, and is totally unacceptable.
Prime Minister Fumio Kishida, who was in Belgium to attend the G7 Summit at the time, said of the missile launch, "It was an unforgivable outrage, which we resolutely condemn."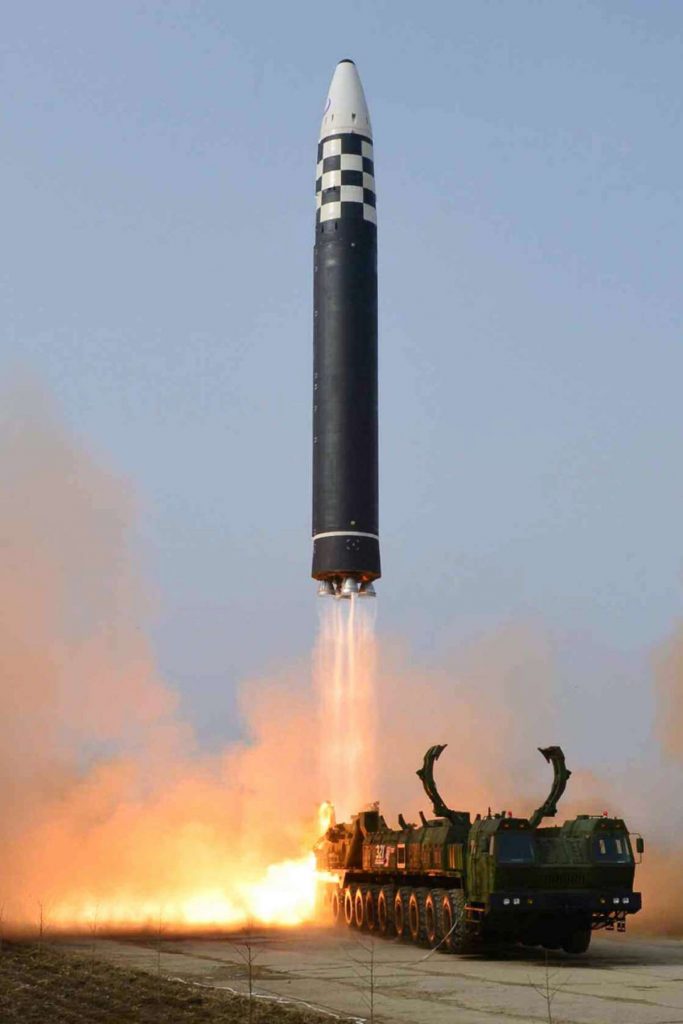 The Japanese government has protested the action to North Korea.
Claimed by North Korea to be a new new-type Hwasong-17 ICBM, the missile was fired on an unusually high-angle lofted trajectory.
This followed the November 2017 launch of the earlier model Hwasong-15 ICBM. During its flight, the Hwasong-15 was airborne for 53 minutes and reached a maximum altitude of 4,000 kilometers.
The flight of the Hwasong-17 was 71 minutes ー the longest yet by a North Korean ICBM ー and achieved the greatest altitude to date at 6,000 kilometers. If the flight path had been on a normal trajectory, it would have been able to reach the East Coast of the United States.
Prime Minister Kishida acknowledged that North Korea appeared to have made considerable technological progress, and that Japan must continue to give serious consideration to what needs to be done to safeguard the lives of Japanese citizens.
Nonetheless, it is not enough to just think about the problem. North Korea's launching of a missile into Japan's EEZ was an audacious provocation against Japan. What is now required is for Prime Minister Kishida to make decisions and take actions to defend the nation.
Adequate steps must be taken to deter North Korean attacks and provocations against Japan. The political decision should be made to acquire the capability to attack enemy bases. Meanwhile, the Self-Defense Forces must be provided with what they require in terms of equipment, training, and operational planning.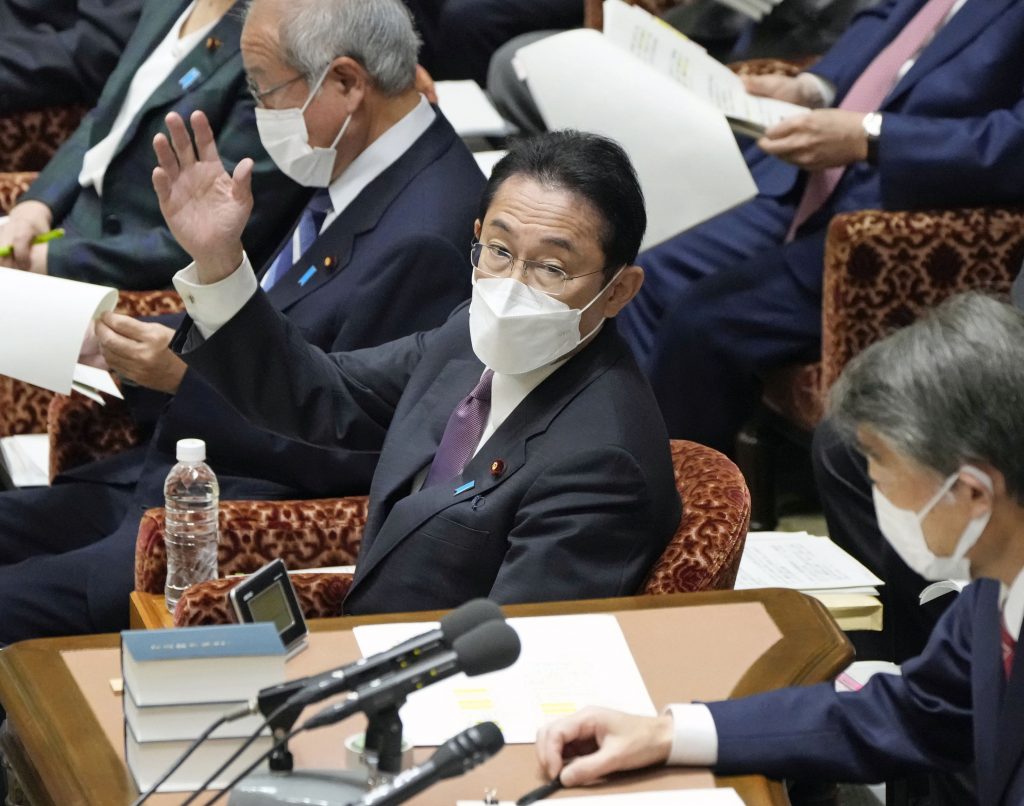 Kishida himself must convince the Komeito, which is his Liberal Democratic Party's coalition partner in the government, to reconsider its overly cautious stance on defense issues.
Deputy Defense Minister Makoto Oniki expressed a sense of crisis when he said, "This constitutes a major threat to our country."
If Pyongyang can deploy combat-ready ICBM missiles with nuclear warheads capable of surviving the high temperatures upon reentering the earth's atmosphere, and guide them to targets in the continental United States, it would possess the minimal deterrence capability vis-à-vis America.
What then would happen if, believing that it could hold hostage major cities in the United States so that the US could not readily attack it, North Korea were to become overconfident? Since Japan depends on the US nuclear umbrella for its own security, the threat posed by Pyongyang's nuclear and conventional forces would increase even further.
While pressing North Korea to abandon its nuclear and missile military capabilities, Japan must also fortify its own defense posture.


RELATED:
(Read the editorial in Japanese at this link.)


Author: Editorial Board, The Sankei Shimbun