[ICE TIME] Aya Hatakawa Raises Profile with First German Senior National Title
Hatakawa, who began skating at age 6, has used her admiration for Japanese stars Yuzuru Hanyu and Shoma Uno as inspiration over the years.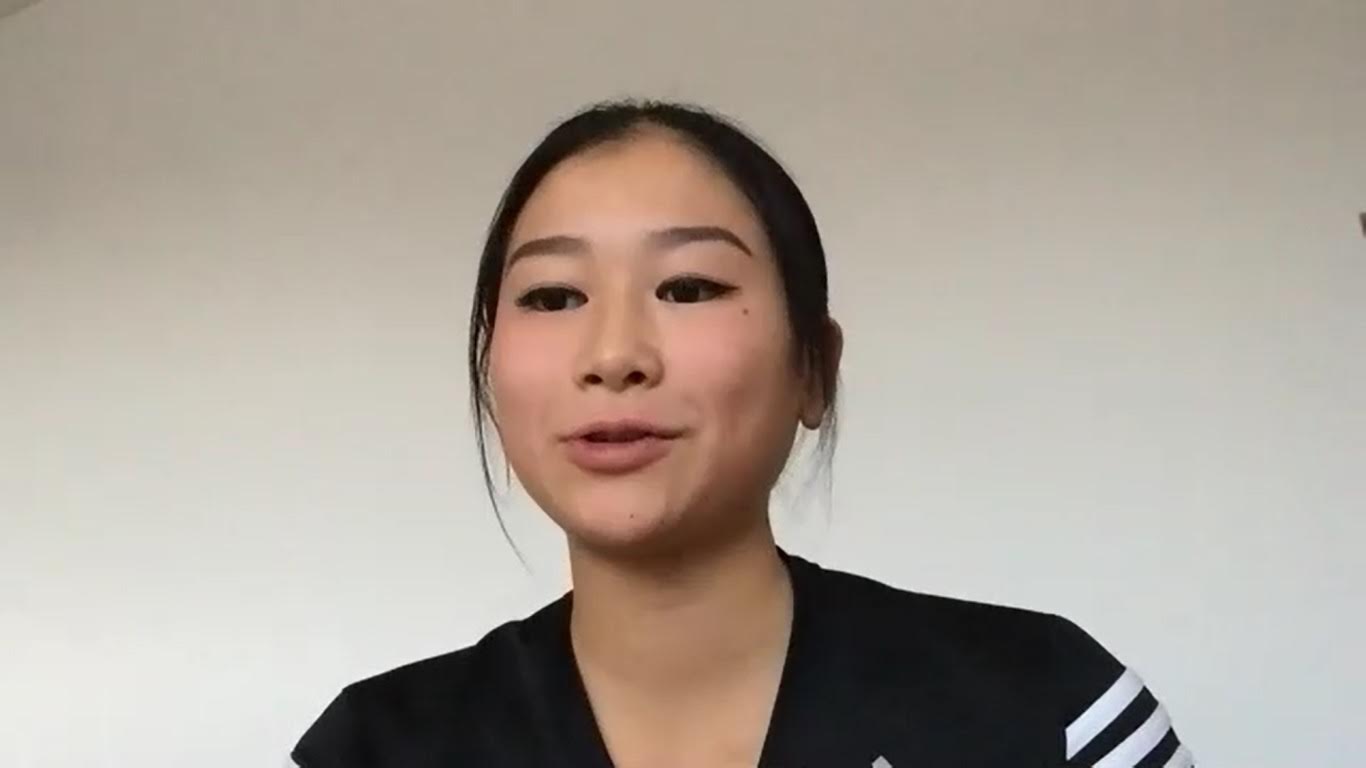 ~~
At the age of 16, Germany's new skating champion Aya Hatakawa has already had an interesting life, and her prospects for the future are looking very bright.
Born to Japanese parents in the city of Dusseldorf and raised in the European nation, Hatakawa has only lived in Germany. She speaks three languages fluently – Japanese, German and English.
"My parents have been living in Germany since before I was born and for that reason I decided to skate for Germany," Hatakawa stated on a recent edition of the "Ice Time Podcast."
Hatakawa began skating at 6 when she first witnessed the majestic sport in person.
"When I was small, I went to an ice show and I saw a skater with a very clean jump which captivated me, and that was when I thought to myself that I want to become like them," Hatakawa recalled. "Being on the ice and skating made me feel like I was in a different world, and it made me feel very free."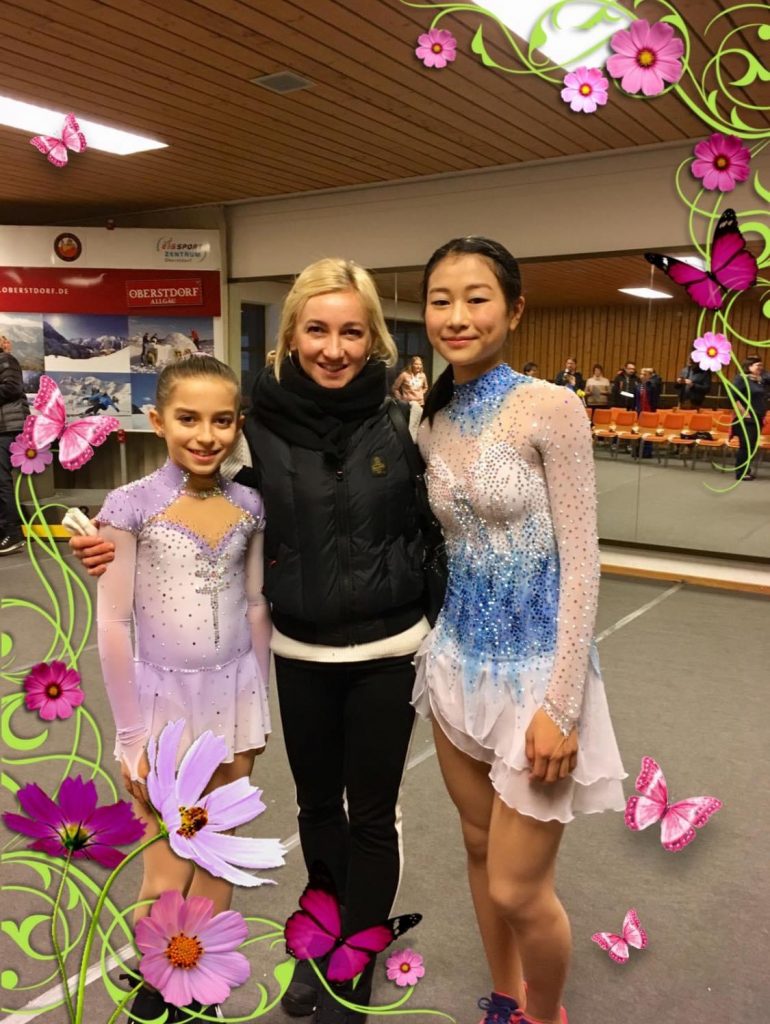 Hatakawa has used her admiration for Japanese skaters, like two-time Olympic champion Yuzuru Hanyu and Pyeongchang silver medalist Shoma Uno, as inspiration over the years.
"I think they have everything that is needed in figure skating, which I can learn from," Hatakawa commented. "I watch Yuzu's videos and study them, while I saw Shoma skate in the 2012 Junior Grand Prix and since then, I've had a few opportunities to see Shoma skate in person. Their skating skills and performances are just so excellent, and as Shoma is in Switzerland, I would love to see him train."
Hatakawa, whose family originally hails from Kofu, Yamanashi Prefecture, says she was especially moved by seeing Hanyu and Uno finish 1-2 at the 2018 Olympics.
"I was very happy (about their results). The fact that this was Yuzu's second gold medal is incredible," Hatakawa remarked. "Shoma's skating was breathtaking as well, and it is wonderful that they were both able to finish first and second."
Like all young skaters, the influence of their senior colleagues is significant. Hatakawa, who became Germany's senior and junior silver medalist in December 2019 at events held the same week in Oberstdorf, listed some of those foreign skaters she admires when asked.
"I look up to Nathan Chen, Bradie Tennell, Jason Brown and also the Russian high-level skaters," Hatakawa said.
Japanese skaters are known for their legendary training regimens and toughness. Hatakawa's coach, Pyeongchang pairs gold medalist Aljona Savchenko of Germany, says these are traits her pupil also possesses.
"Aya is a very talented athlete, hard worker and she has huge potential for the future," Savchenko told Ice Time in an email. "I really love to work with her."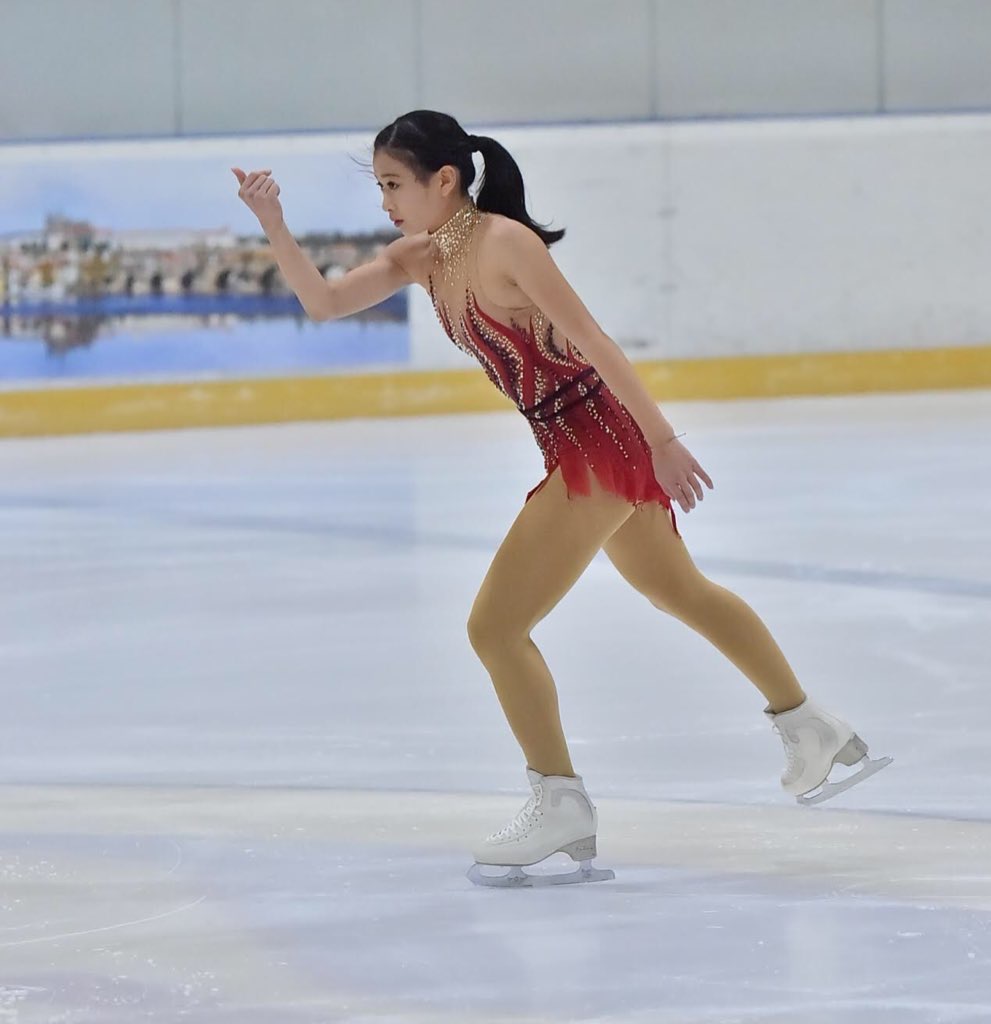 Savchenko believes that Hatakawa, who won her first German senior title in December, is on the path to even more success.
"Aya is going in a good direction. She needs to continue to work," Savchenko noted. "She has improved a lot since we started working together. We are now working on triple-triple combos and triple axel plus quad jumps. Everything takes time, but her quality of skating is really nice."
The team supporting Hatakawa is both elite and formidable.
In addition to Savchenko, Hatakawa's choreographer is France's Benoit Richaud, and her jump instructor is Russia's Sergei Rozanov.
"It's difficult to receive world-class competitive level training in Germany, so I am very appreciative to receive assistance from such talented coaches," Hatakawa acknowledged. "Right after Aljona gave birth, at times she would bring her baby to our training sessions and during those times our coaching team would always support her. We have a new young coach too, and the training is becoming hard and I like it that way, since I want to improve my skating.
"Benoit and I've had training sessions in France, Italy and the United States. He consistently supports me and I am very thankful for him," Hatakawa continued. "I was supposed to receive training lessons from Sergei (in Russia) this spring, however due to the virus, I have not been able to see him this year. The plan was that I fly to Russia and receive training from him there."


Hatakawa Analyzes Her Jumps
Hatakawa, who is a candidate to represent Germany at next month's world championships, gave analytical responses when queried about her jumps.
"I would say I'm good at the double axel, the triple toe loop and the triple salchow," Hatakawa responded. "As for the jumps that I find challenging, I would say that I don't really have any, but I am working on my triple axel currently so I would say that is most difficult for me as of this moment.
"I want to be able to have a faster take off for my jumps and I also want to improve on the presentation of my skating, as well as being able to skate faster spins," Hatakawa added.
Hatakawa discussed her programs for the current season that have been impacted by the pandemic.
"This season I have a new short program called 'Organ Donor' by DJ Shadow," Hatakawa stated. "The song starts out slow, then gradually develops a hip-hop tune with a faster tempo with the steps in the program. I wasn't able to change my free program this year, so I will be skating the same program that I've had for the last two seasons, which is 'Exogenesis Symphony' by Muse.
Hatakawa has made friends with Japanese skaters on the skating circuit over the years.
"The ones I frequently talk to and have contact with are Japanese skaters who train in Europe," Hatakawa commented. "I met Tomoe Kawabata at Champery (Switzerland) and last season's Junior Grand Prix series. She was very kind to me."
When her competitive days are over, Hatakawa would like to stay in the sport as an instructor.
"I am interested in becoming a coach," Hatakawa said. "I would say I can't really imagine myself being a choreographer."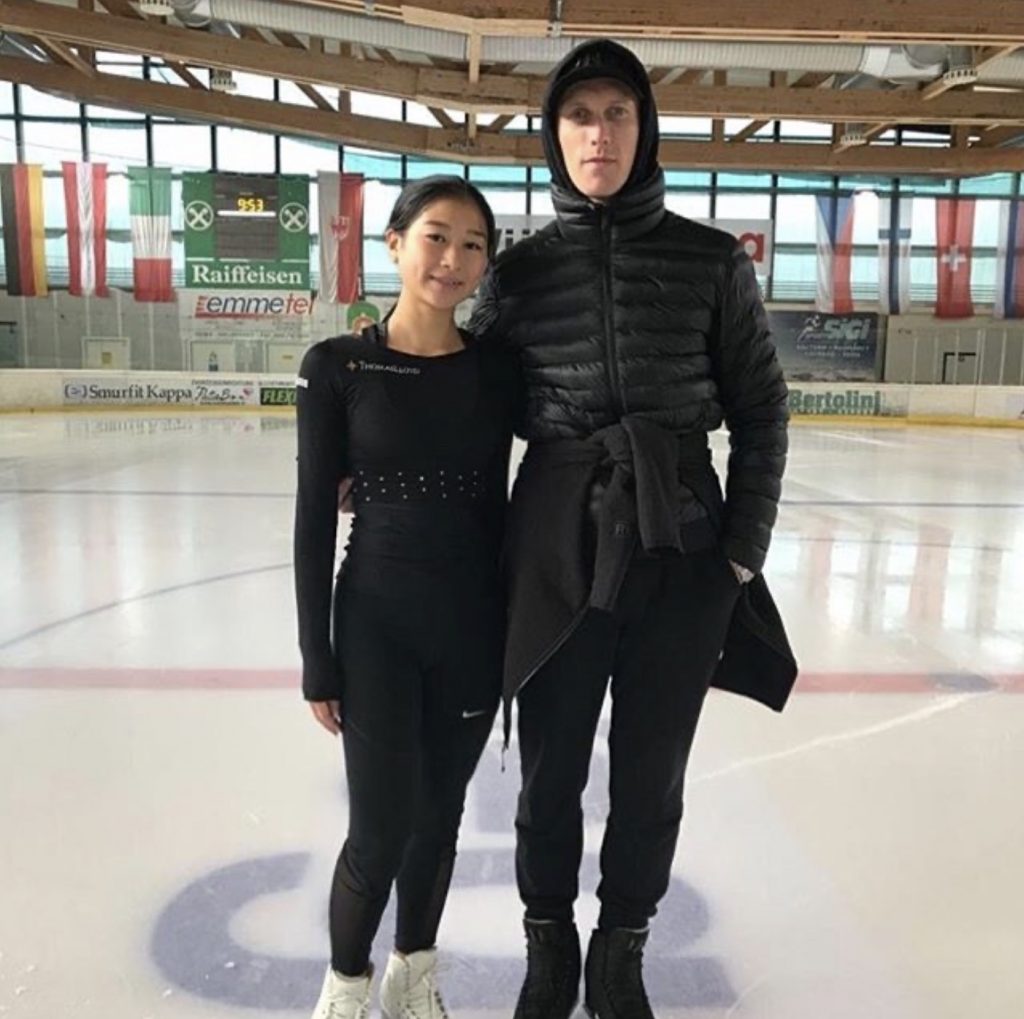 Hatakawa has not visited Japan in several years, but hopes to return again soon.
"I used to go back every two to three years, however, I haven't gone back since I stayed in Nagoya for some time back in 2015," Hatakawa recalled.
"Everything is so fun in Japan, so I would love to go back every year if I could."
Hatakawa, who lists horseback riding as one of her hobbies, says she would very much like to take part in shows in her ancestral homeland at some point in the future.
"I would love to participate one day!" Hatakawa exclaimed. "Japan has many skating fans, and skating in front of them sounds like a lot of fun."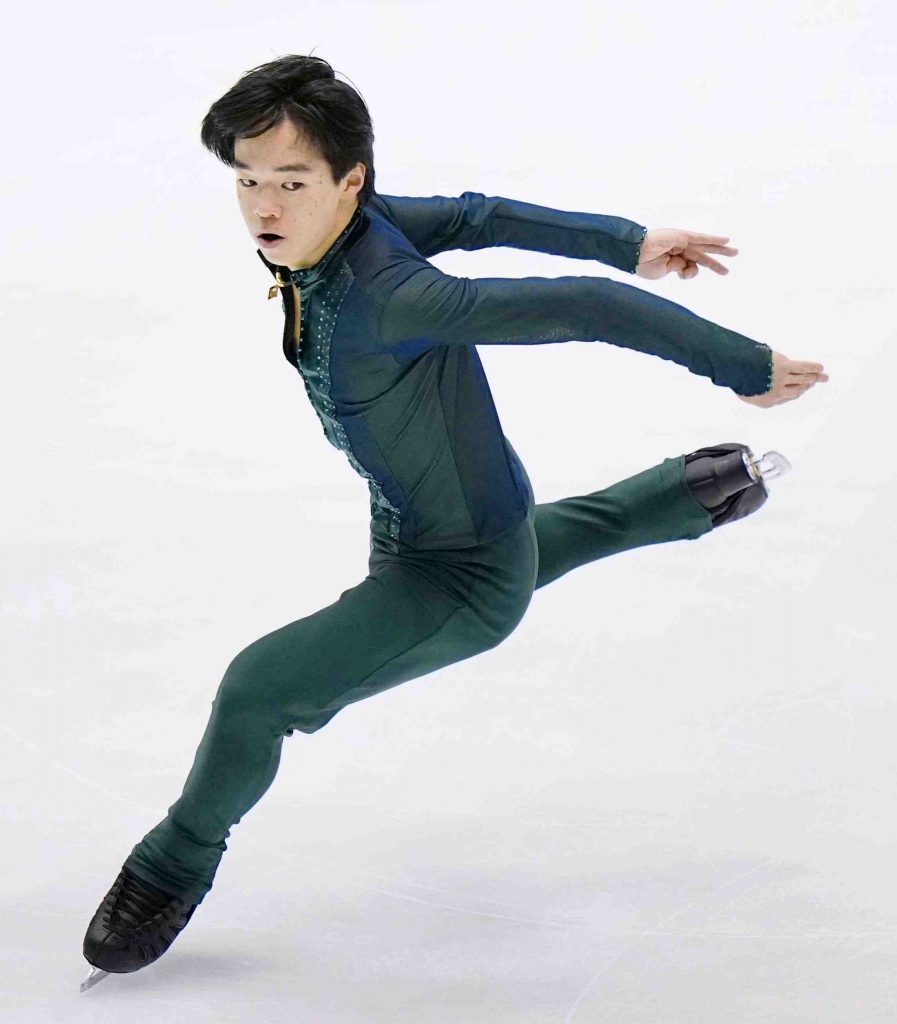 Kagiyama, Matsuike Win Pair of Titles
Two-time senior national bronze medalist and Youth Olympic Games champion Yuma Kagiyama had another banner month in January, winning the titles at both the Japan high school championship and Winter Sports Festival over the past two weekends.
Japan junior champion and NHK Trophy bronze medalist Rino Matsuike continued her impressive season by duplicating Kagiyama's achievement.
The 17-year-old Kagiyama won the high school crown at Big Hat in Nagano with a total score of 262.07 points, easily beating rival Shun Sato (245.81), who came in second, and Japan junior champion Lucas Tsuyoshi Honda (219.41), who finished third.
The results were repeated the following week in Nagoya in the young men's category at the annual winter sports event. Kagiyama (270.82) claimed the title, with Sato (240.05) coming in second, and Honda (213.98) placing third.
Matsuike, also 17, easily captured the high school crown with a total tally of 181.33, ahead of Maria Egawa (157.50), who was second, and Kinayu Yokoi (156.97), who rounded out the podium in third.
Matsuike then won the young women's category competition at the Winter Sports Festival with 188.42, outpacing Hana Yoshida (185.70), who came in second, and Mana Kawabe (181.60) in third.
Plans for World Championships
With the pandemic ongoing, plans for the world championships in Sweden next month will include a bubble concept for skaters, coaches and other staff.
Last year's worlds in Montreal were canceled at the last minute due to the outbreak of COVID-19 in North America. The International Skating Union is determined to hold this year's event, as the results will be used to determine how many places each country will earn for the 2022 Beijing Olympics.
Sweden currently has a ban on travelers outside European Union countries entering the nation through March 31. With the competition slated to begin on March 22, organizers are still trying to determine if any spectators will be allowed to attend.
Ulrika Molin, the president of the organizing committee for the 2021 world championships, informed Ice Time in a recent email that the restrictions will also prevent journalists from non-EU countries from covering the event in person.
"There is a travel ban with exceptions for participants or necessary support staff in international professional athletic events," Molin wrote. "We have had discussions with Swedish authorities and this exception will unfortunately not work for journalists."

Author: Jack Gallagher
The author is a veteran sports journalist and one of the world's foremost figure skating experts. Find articles and podcasts by Jack on his author page, here, and find him on Twitter @sportsjapan.