[JAPAN SPORTS NOTEBOOK] Yuta Watanabe Maximizing Playing Time With Raptors
The Kagawa Prefecture native is providing a big spark for Toronto at both ends of the floor. Hustle and energy are defining traits of his play his NBA season.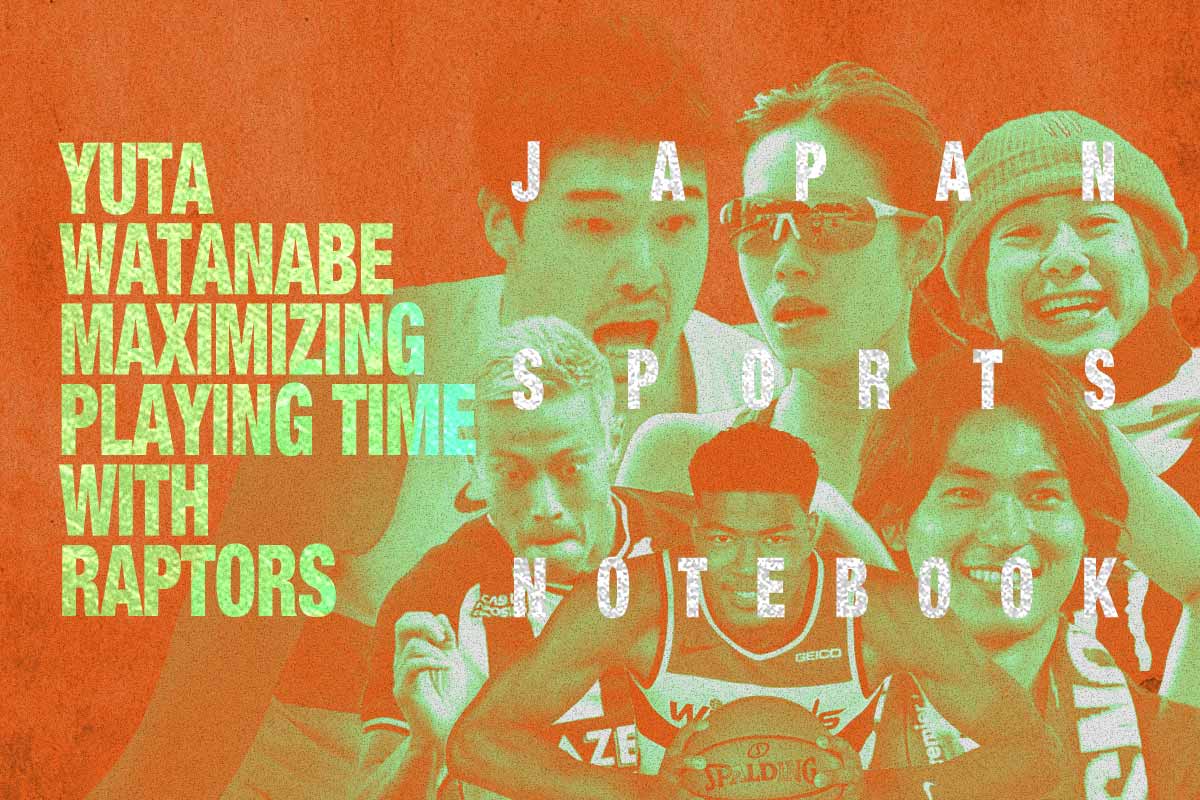 ~~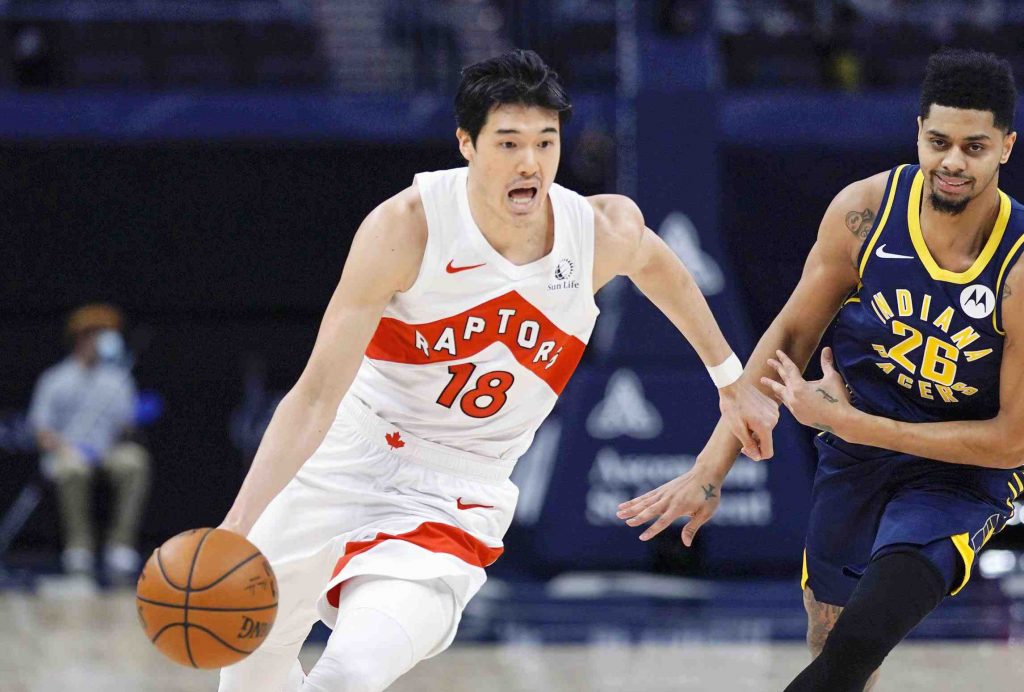 In his third season as a pro player, Yuta Watanabe is providing a big spark for the Toronto Raptors at both ends of the floor. Hustle and energy are defining traits of his performance this NBA season.
Watanabe had 10 or more points in back-to-back NBA games for the first time on Friday, January 29 (against the Sacramento Kings) and Sunday, January 31 (against the Orlando Magic), with 12 and 11 points, respectively.
What's more, Watanabe had a personal-best three blocked shots in the NBA against the Magic. On Wednesday, January 27, he had a personal-high mark of seven rebounds against the Milwaukee Bucks.
In addition, in four of the six Raptors games from January 24 through February 2, Watanabe played 15 or more minutes, including 24:27 against the Kings. (He logged 10 minutes on Friday, February 5 in Toronto's 123-117 road win over the Brooklyn Nets.)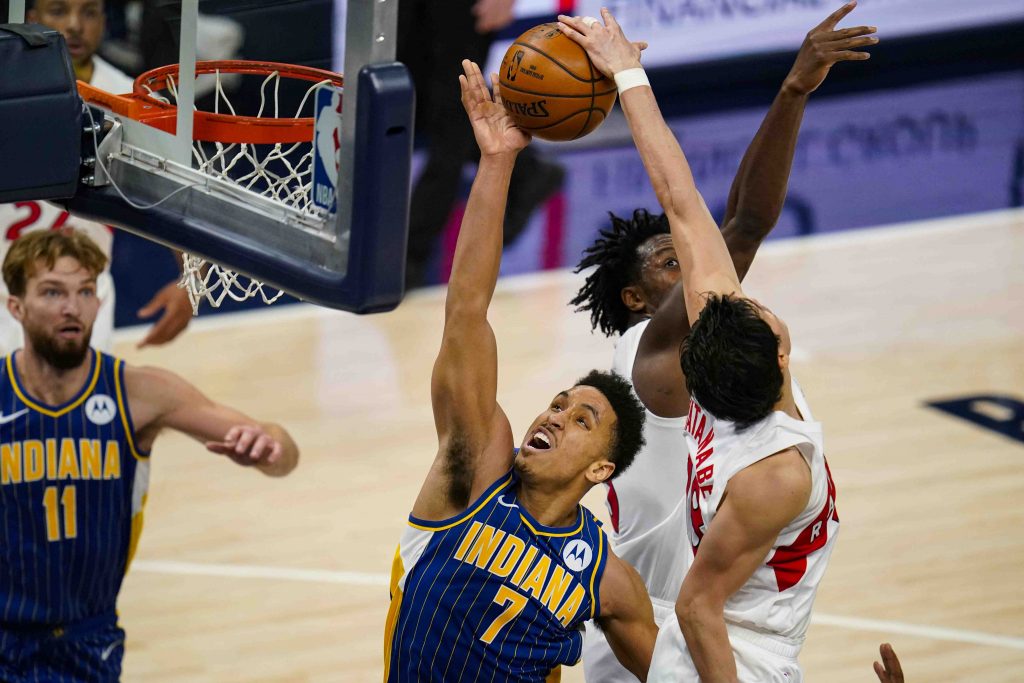 Major media outlets in Canada and the United States have begun chronicling Watanabe's overall play, giving him bigger exposure than in past seasons.
Sports Illustrated's Aaron Rose recently wrote a revealing piece about Watanabe's productivity.
"Watanabe plays like his feet are on fire. He's constantly running around, jumping in and out of attacking lanes, and wreaking havoc on opposing offenses," Rose noted.
Veteran NBA reporter Doug Smith, who has covered the Raptors since their inception in 1995, examined the impact of Watanabe and another backup, Stanley Johnson, late last month. The poignant headline captured the essence of their play of late: "Yuta Watanabe, Stanley Johnson giving Raptors just what they need — a little bit of everything," the Toronto Star proclaimed.
"Watanabe really came out of nowhere, a 26-year-old Japanese left-hander who had spent two seasons bouncing between the Memphis Grizzlies and the minor leagues in a career that may be best described as ordinary," Smith observed. "But he works hard, he runs hard, he knows what he isn't, and he's often the second frontcourt player off the bench for the Raptors."
The 6-foot-9 forward is grateful for the chance to show the Raptors what he can do on the court.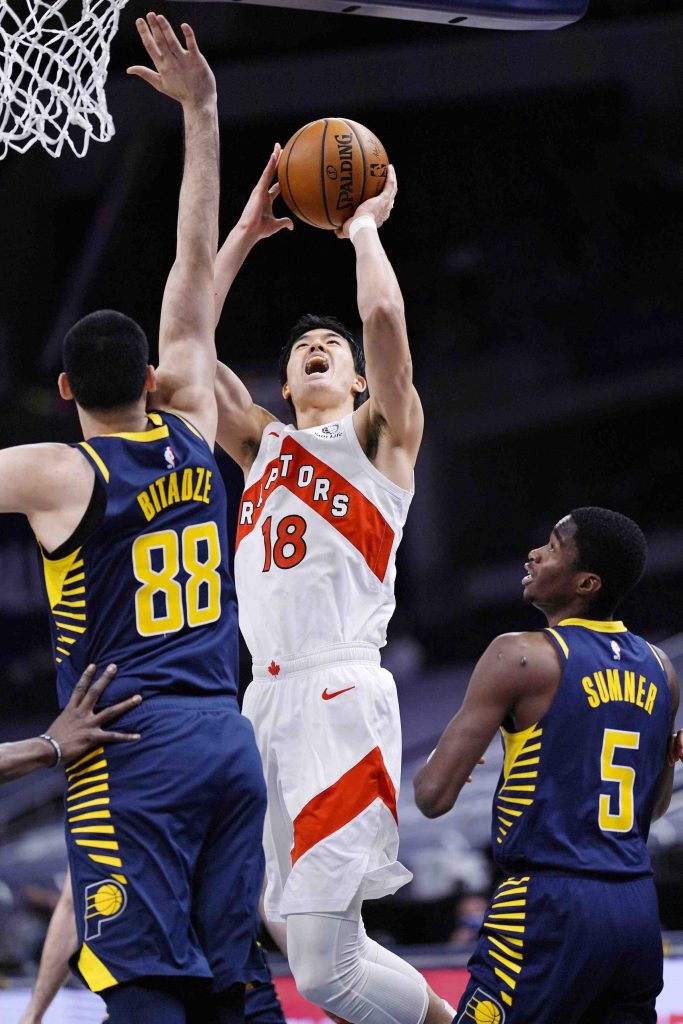 "I never knew I would get an opportunity like this," he was quoted as saying by Sports Illustrated. "In training camp I worked hard every day. I was able to show what I can do to coaches, the front office, and teammates, I got the two-way [contract] and now I'm getting the opportunity so I'm really proud of myself and what I'm doing right now."
Over the past two seasons, the Kagawa Prefecture native split his time with the Memphis Grizzlies and Memphis Hustle of the NBA G League, playing on a two-way contract. Watanabe could be designated to play for the 905 Raptors in the development circuit's bubble at Walt Disney World in Florida. The G League season begins next week. But that appears unlikely now.
The George Washington University alum has demonstrated that he's a good fit for their parent club.
Just ask Raptors bench boss Nick Nurse.
"He's just constantly in motion, which is really good, really helps our offense. In those roles (the job is to) play hard and limit mistakes. He just doesn't make many mistakes," Nurse told NBA.com after Toronto's 115-102 victory over the Magic on January 31.
"That's just effort, that's not anything but that. He's a bit of an unknown yet, so he still finds himself all alone out there in the corner. He's got a nice shooting stroke. He's growing a little bit, playing solid but he's been really solid for the most part all year."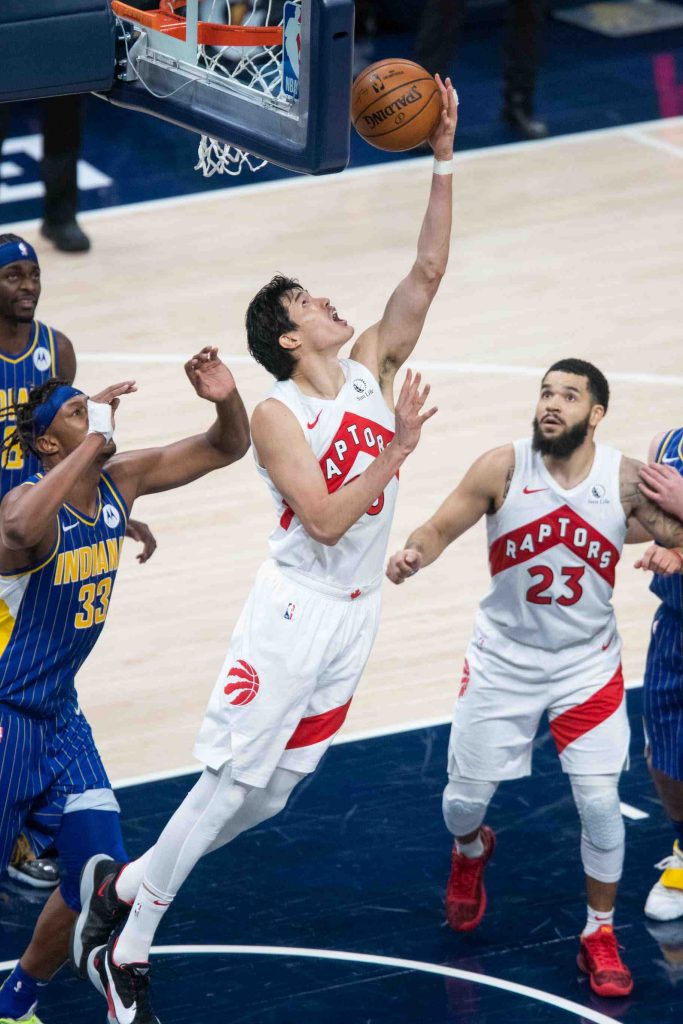 Fueled by a hard-working style of play, Watanabe aims to inspire Japanese youth.
"I hope a lot of kids will play in the NBA ... just like me and Rui [Hachimura]," he told NBA.com. "I think this is great for us. I still have to do a better job. I mean, obviously Rui's been great. I think I can do a better job. More people will watch basketball and then basketball gets bigger. I've got a lot of work to do."
Watanabe is averaging 3.5 points, 3.1 rebounds, 0.4 assists, 0.5 steals and 0.7 blocks and 12.4 minutes in 16 games.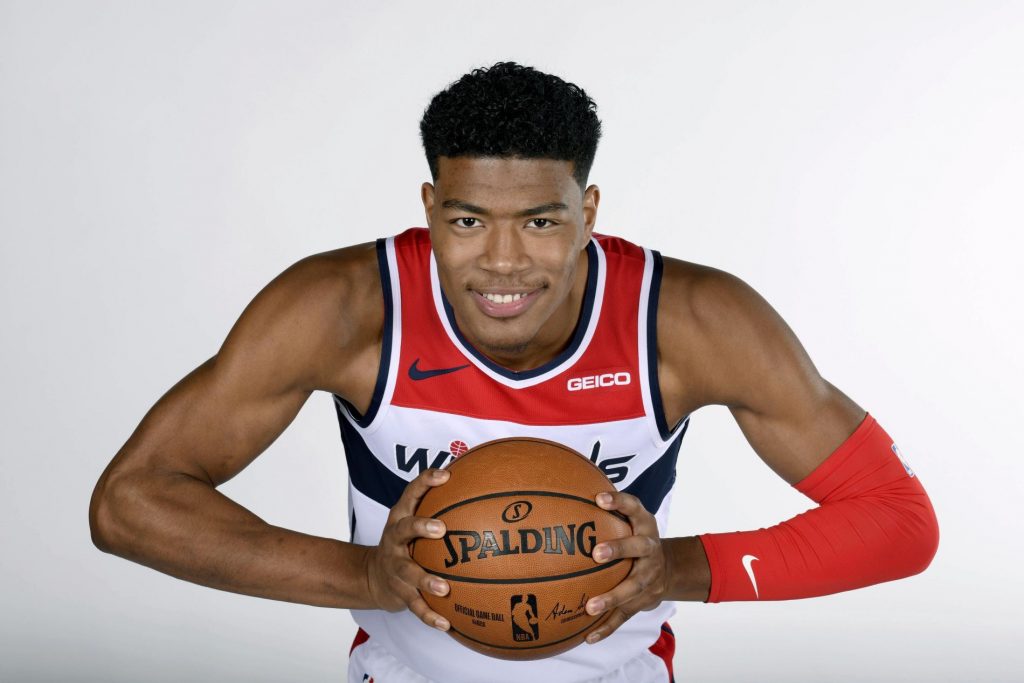 Hachimura Scores Season-High 24 in Loss to Trail Blazers
Washington Wizards forward Rui Hachimura has appeared in five games since returning to the rotation following nearly three weeks' absence due to COVID-19 protocols.
Hachimura scored a season-high 24 points on 10-for-12 shooting on Tuesday, February 2 in a 132-121 home loss to the Portland Trail Blazers.

In related news, Hachimura and the Japan men's national team will prepare to play in Group C against Argentina, reigning world champion Spain and a TBD qualifier (Lithuania, Poland, Slovenia, South Korea, Venezuela and Angola are vying for the one spot) at the Tokyo Olympics. Japan opens against Spain on July 26 at Saitama Super Arena, followed by a match against the TBD foe on July 29 and a meeting with Argentina on August 1 in the preliminary round.

Lamas led his home country Argentina to a fourth-place finish at the 2016 Rio de Janeiro Olympics.

Now he must prepare to face the 2019 FIBA World Cup runner-up, too.
"We'll be taking on the two finalists of the World Cup, and it says it all," Lamas said. "They play collectively at a high level and have players that possess individual skills. As for Spain, besides winning the gold medal at the World Cup, they've won medals at consecutive Olympics in the past."

The draw for the opening round was held on February 2.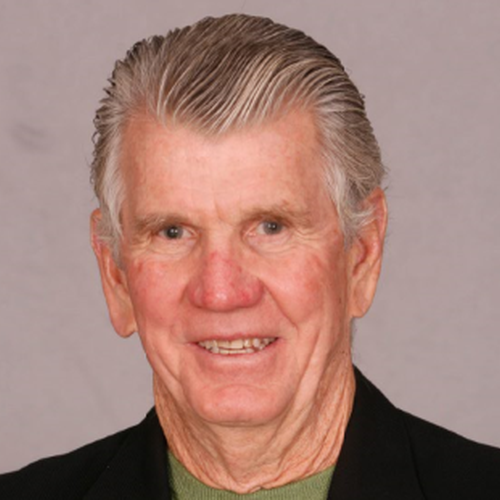 Westhead Recalls Coaching Experience in Japan
In a wide-ranging interview with Andy Bernstein on the "Legends of Sport" podcast, retired coach Paul Westhead discussed his memorable career. It included stints with the Los Angeles Lakers (and leading then-rookie Magic Johnson's team to the 1980 NBA title) and Denver Nuggets, patrolling the sideline in the NCAA ranks before and after his NBA years and working in the WNBA (he won the 2007 championship with the Phoenix Mercury).
Westhead, now 81, coached the JBL's Panasonic Super Kangaroos from 2001-03. Former University of Washington player Mark Sanford and DePaul University alum David Booth were the team's two foreign players.
Bernstein and Westhead also spoke about the innovative coach's new book, The Speed Game: My Fast Times in Basketball, which was released in November.
Recalling his time in Japan, Westhead said of his players: "They were employees there [at Matsushita Electric] and then they would come to practice and we would travel on the weekends and play games. ... And so it would be Sunday night and we'd be on the bullet train coming home, and I say to my Japanese assistant [Kensaku] Tennichi, 'I think we should give the players the day off tomorrow. You know, it's been a long weekend and he'd say, 'No, no, no, no, coach. No day off.'
"I say, what are you talking about? And he says, 'They don't want the day off. Because if you give them a day off from practice they have to go to work and work all day."
Tennichi became one of the most successful head coaches in Japan in the 21st century, guiding the Osaka Evessa to three titles in the now-defunct bj-league's first three seasons. He's often cited Westhead as an influential figure in his own coaching career.
Listen to the podcast episode here.


Sailing
Shiraishi Nears Completion of Vendée Globe
After nearly three months on the open seas, the Vendée Globe, a solo around-the-world yacht race, is nearing its finish for the remaining participants.
The race began on November 9 at Les Sables d'Olonne, France, on the western coast. The same location is the finish line. Thirteen sailors have completed the race.
Saturday, February 6 marked Day 89 of the epic competition, which began with 33 vessels. Eight sailors were forced to abandon the race due to various issues.
Another eight sailors completed the race on either January 27 or 28, marking 80 days at sea.
Japanese sailor Kojiro Shiraishi, meanwhile, had completed 94.1% of the race entering February 6, with 1,460 nautical miles (about 2,704 km) remaining to reach the French seacoast town.
Earlier in the week, the DMG Mori Global One sailor said: "The conditions are rather full on. The boat is running at 20 knots. I still have about 10 more days of racing to the finish, my J2 and mainsail are holding up well.
"I can't wait to arrive in Les Sables d'Olonne. I really thank the whole team and all the people who encourage me. The most important thing is to finish. I always take great care of my sails which are very damaged so that I can be sure to arrive safely."
The latest numbers posted on the Vendee Globe website as of the morning of February 6, noted that Shiraishi was traveling at an average speed of 23.41 kilometers per hour.
Watch Shiraishi's latest video report here: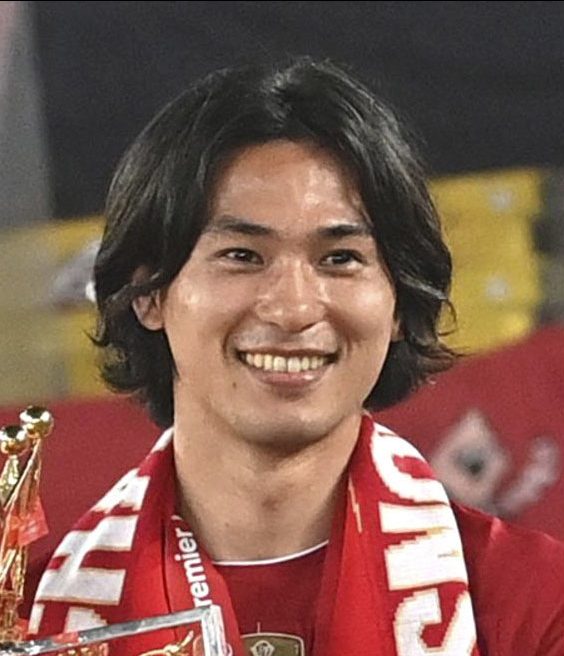 Soccer
Minamino Moves From Liverpool to Southampton on Loan
Takumi Minamino has had limited playing time with Liverpool during the current season, so it was hardly surprising that English Premier League foe Southampton signed the 26-year-old midfielder on loan for the remainder of the season.
Southampton announced the transaction on Tuesday, February 2.


"Takumi will help provide another good attacking option and is importantly the right profile of player for us," Southampton manager Ralph Hasenhuttl said. "This will give us some additional depth in our squad at an important time and I am looking forward to beginning work with him on the training pitch."
Minamino, who hails from Osaka Prefecture, played for Austria's Red Bull Salzburg for five seasons before moving to Liverpool in January 2020. Since then, he's made four starts for the club.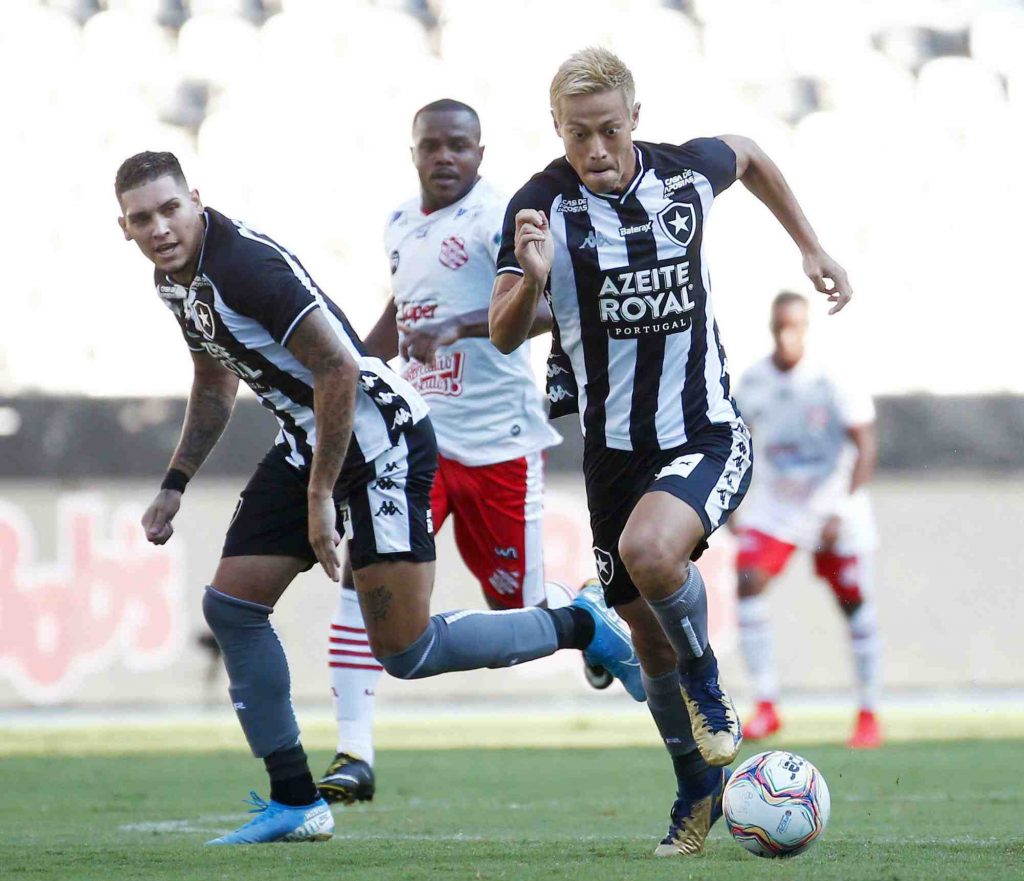 Honda Joins Portuguese Club
Well-traveled midfielder Keisuke Honda has finalized a deal to play for Portugal's Portimonense, a first-division club, until the end of the season.
Honda announced the move on Thursday, February 4.
"I wanted to come back to Europe. I saw it as a good move and accepted the offer," Honda said.
He recently left Brazilian club Botafogo.
Now, Honda joins a team with Japanese players Kosuke Nakamura and Koki Anzai.
In addition to Brazil, Honda has played in Italy (AC Milan), Russia (CSKA Moscow), the Netherlands (Vitesse Arnhem and VVV-Venlo), Mexico (Pachuca) and Australia (Melbourne Victory). He began his pro career in 2004 with Nagoya Grampus.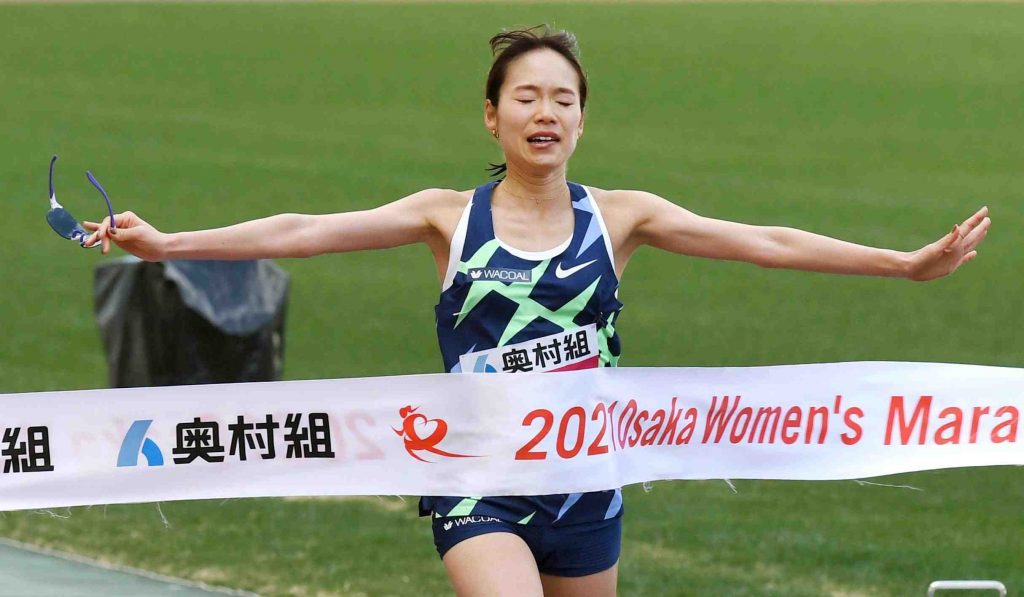 Track and Field
Ichiyama Wins Osaka Women's Marathon
Mao Ichiyama triumphed at the 40th Osaka Women's Marathon on Sunday, January 31, setting an event record (2 hours, 21 minutes, 11 seconds).
Mizuki Noguchi, the women's gold medalist at the 2004 Athens Olympics, owned the previous race record (2:21:18), which was established in 2003. Noguchi still holds the national record of 2:19:12, a time she ran at the 2005 Berlin Marathon.
Noguchi's 2:19:12 national record was set at the 2005 Berlin Marathon.

"I was hoping to set a national record, but I was not fit enough for it," Ichiyama said in a recap of the race on the World Athletics website. "I am very disappointed, but I now know what it takes to run the national record."
In 2020, Ichiyama qualified to represent Japan in the marathon at the Tokyo Olympics.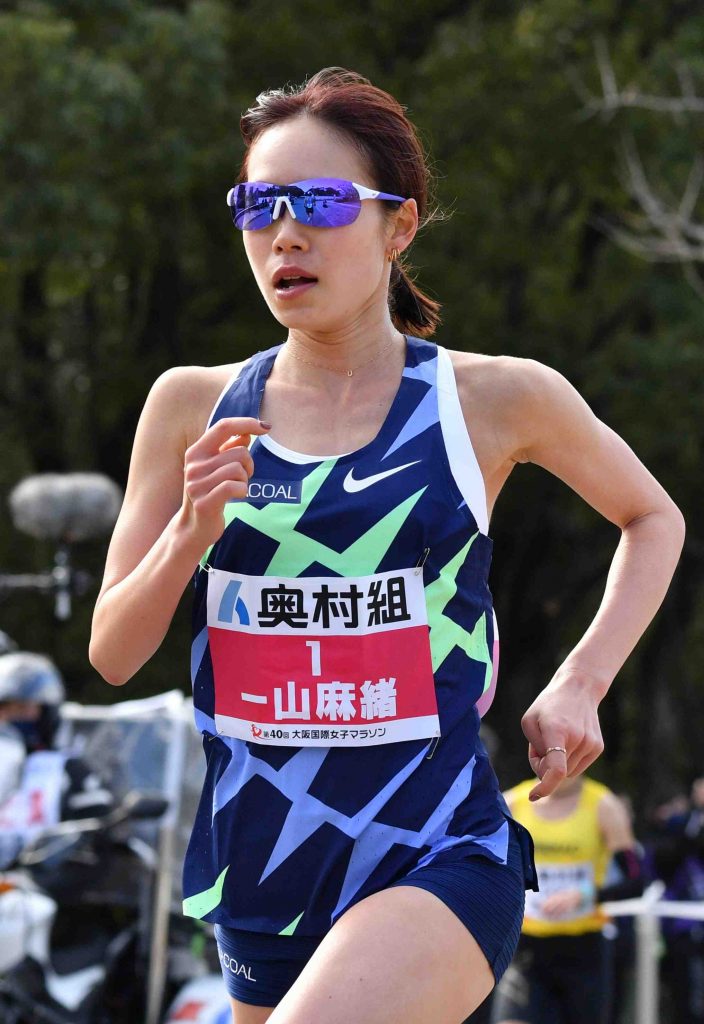 Buoyed by three male pacemakers, Ichiyama got off to a speedy start.
Yuki Kawauchi, one of the pacemakers, described the experience after the race.
"Selected to be a pacemaker for this important race is quite a privilege for me," Kawauchi commented, according to the World Athletics article. "I also realize I have a great responsibility."
Honami Maeda, another Olympian, finished second more than two minutes behind Ichiyama, reaching the finish line in a personal-best 2:23:30.
Rounding out the top five were Yukari Abe (2:24:41), Mao Uesugi (2:24:52) and Ayumi Hagiwara (2:26:15) in her marathon debut.
Because of the global pandemic, race organizers scrapped the city-wide course in favor of a 2.8-km loop around Nagai Park, It was 14-plus laps, with the finish at Yanmar Stadium Nagai.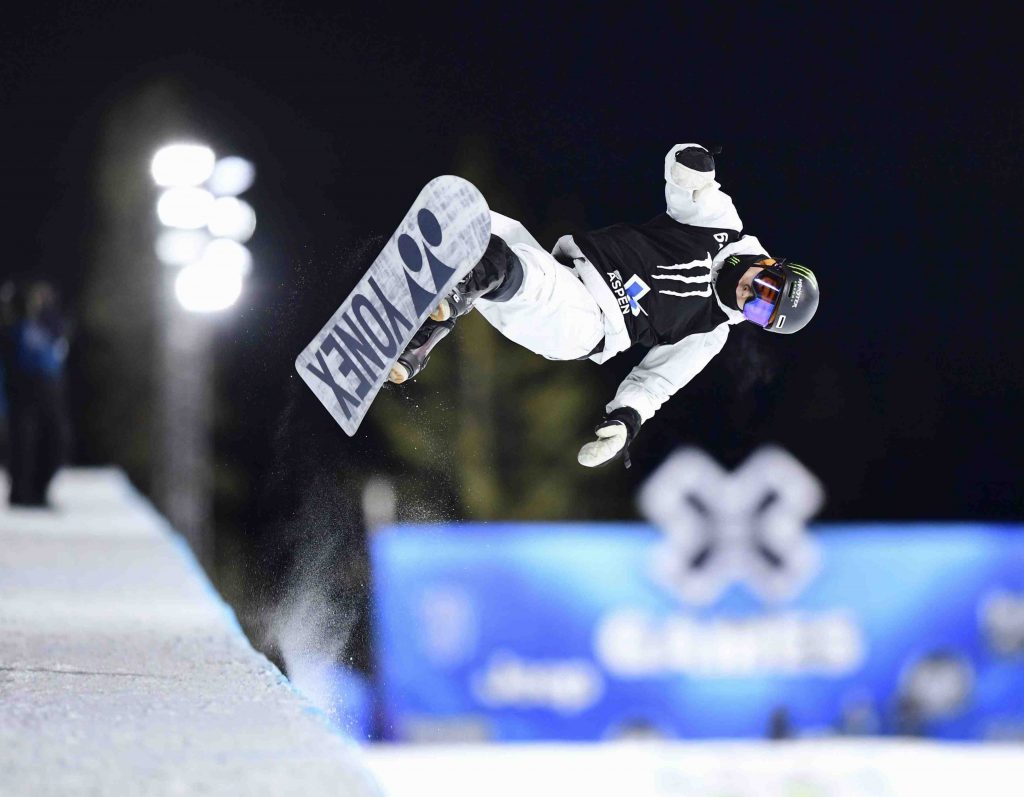 Snowboarding
Totsuka Soars to Victory in X Games Event in Colorado
Yuto Totsuka grabbed the top prize in the men's snowboard superpipe event at the X Games in Aspen, Colorado, on Sunday, January 31.
Watch a video of Totsuka's aerial skills from the X Games here.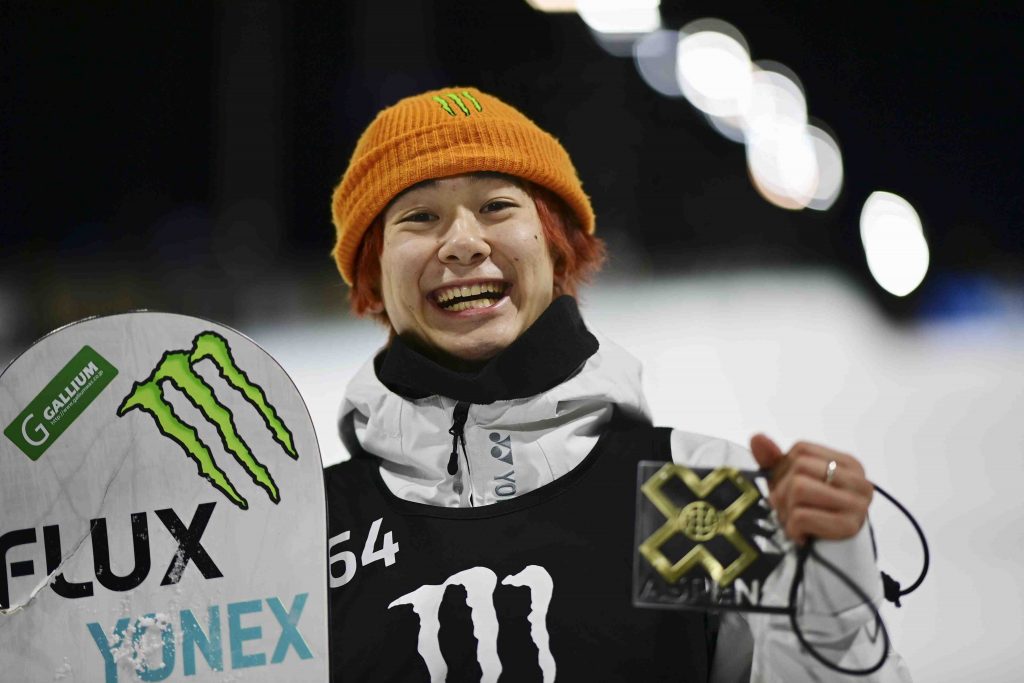 Totsuka secured the victory with a stellar effort on his third run, leaping from third to first in the standings. The win was the 19-year-old Yokohama native's first X Games superpipe gold medal, which he called "a dream come true," according to the Summit Daily News, a Colorado newspaper.
In the past two years, Totsuka placed runner-up to Scotty James in this competition in Aspen. This time, Totsuka reversed the storyline. X Games rookie Ruka Hirano, 18, placed third.


Wrestling
NJPW to Air on Roku Channel
New Japan Pro-Wrestling (NJPW) has reached an agreement to televise its matches on the Roku Channel in the United States, Canada and the United Kingdom.
A one-hour weekly show will debut on Thursday, February 11, with weekly episodes each Thursday.
"Our fans in the United States, Canada, and the United Kingdom are among our most loyal, and they have been very clear that they want NJPW's content made available to them," NJPW President Takami Ohbari said.
"NJPW is unlike any other pro-wrestling in the world. It is the most athletic, sports-oriented pro-wrestling on the planet, and we are excited to bring our athletes and matches to these markets in such a major way. Thank you to the Roku Channel, and we look forward to a successful partnership that brings NJPW to millions of new fans around the world."
For more information on NJPW, visit its official website.
Baseball
Osaka Prefecture Is No. 1 For Current Crop of NPB Players
As NPB teams prepare for the upcoming season, it's interesting to glance at the breakdown of where the league's current list of Japanese players were born. Osaka Prefecture sits atop the chart with 77 players. Hyogo Prefecture is No. 2 with 54., while Chiba and Kanagawa prefectures both have 50 current players.
Tokyo and Fukuoka prefectures have 49 apiece, followed by Aichi Prefecture with 37 and Hokkaido with 30.
The regular season is scheduled to open on March 26.


Editor's note: Interested in submitting a news item for possible inclusion in the Japan Sports Notebook? Send an email with relevant information to e.odeven@japan-forward.com, or JAPAN Forward's comment's page or Facebook page and look for future editions of Japan Sports Notebook on our website.
Author: Ed Odeven

Follow Ed on JAPAN Forward's [Japan Sports Notebook] here on Sundays, in [Odds and Evens] here during the week, and Twitter @ed_odeven.