[ICE TIME] Japan Continues Domination with Medal Bonanza at Challenge Cup
Kaori Sakamoto, Mai Mihara and Mana Kawabe sweep the Challenge Cup women's event, while Shun Sato and Sota Yamamoto finish 1-2 in the men's.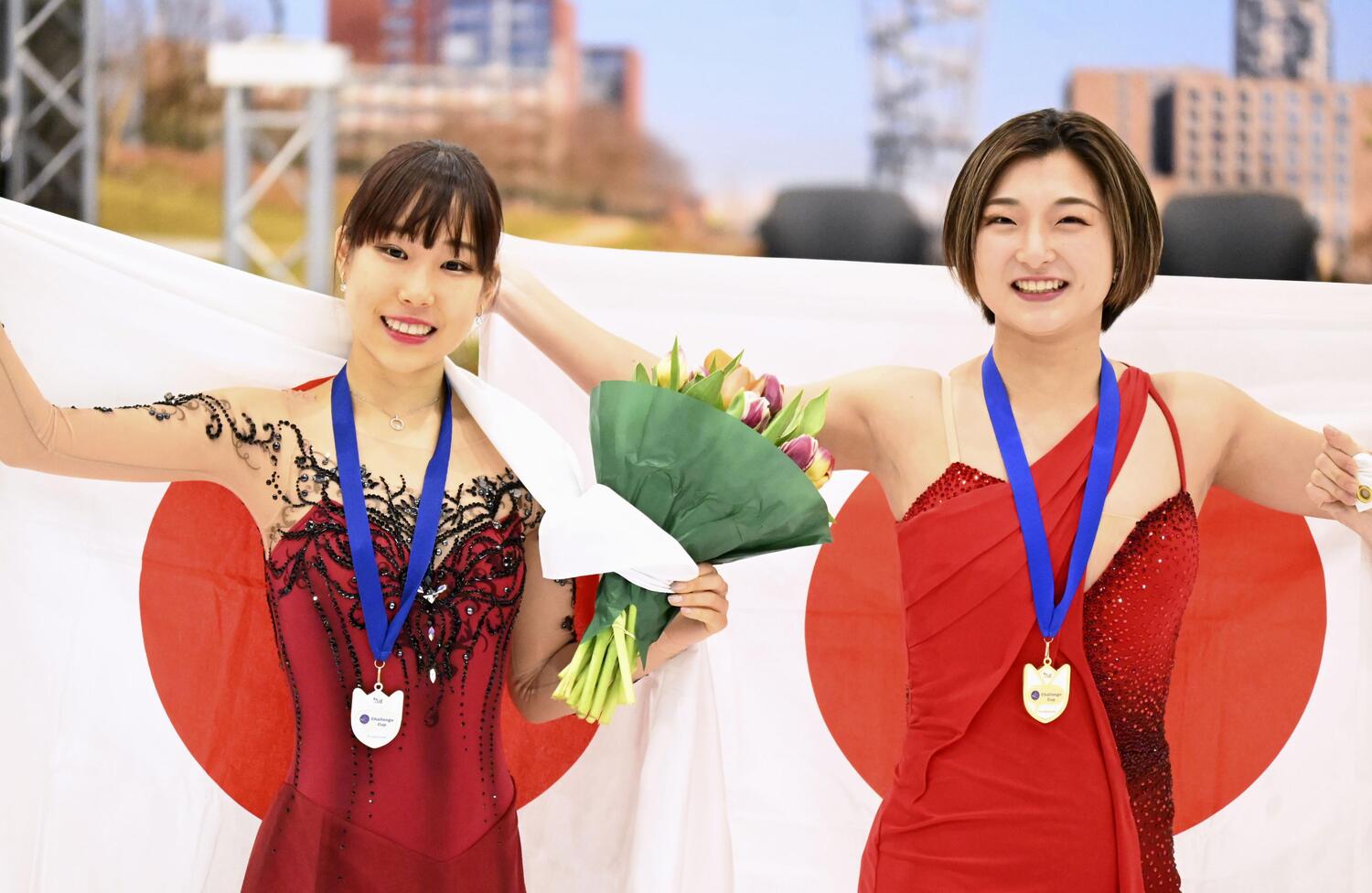 Read the full story on SportsLook - [ICE TIME] Japan Continues Domination with Medal Bonanza at Challenge Cup
CALGARY, Canada — Japan's grip on the skating world continued over the weekend of February 24-26, as the Hinomaru came away from the Challenge Cup in Tilburg, Netherlands, with a whopping 10 medals (including four golds).
The mark is believed to be a Japan record for total medals at an international competition.
World champion Kaori Sakamoto and Grand Prix Final winner Mai Mihara led the way as they combined for a podium sweep with Beijing Olympian Mana Kawabe on Sunday afternoon in the senior women's event.
Earlier in the day, Ayumi Shibayama, Ikura Kushida and Yurina Okuno fashioned a 1-2-3 finish in the junior women's category.
On Friday evening, Shun Sato and Sota Yamamoto took gold and silver, respectively, in the senior men's classification. That occurred after Haruya Sasaki and Haru Kakiuchi had done the same in the junior men's competition that afternoon.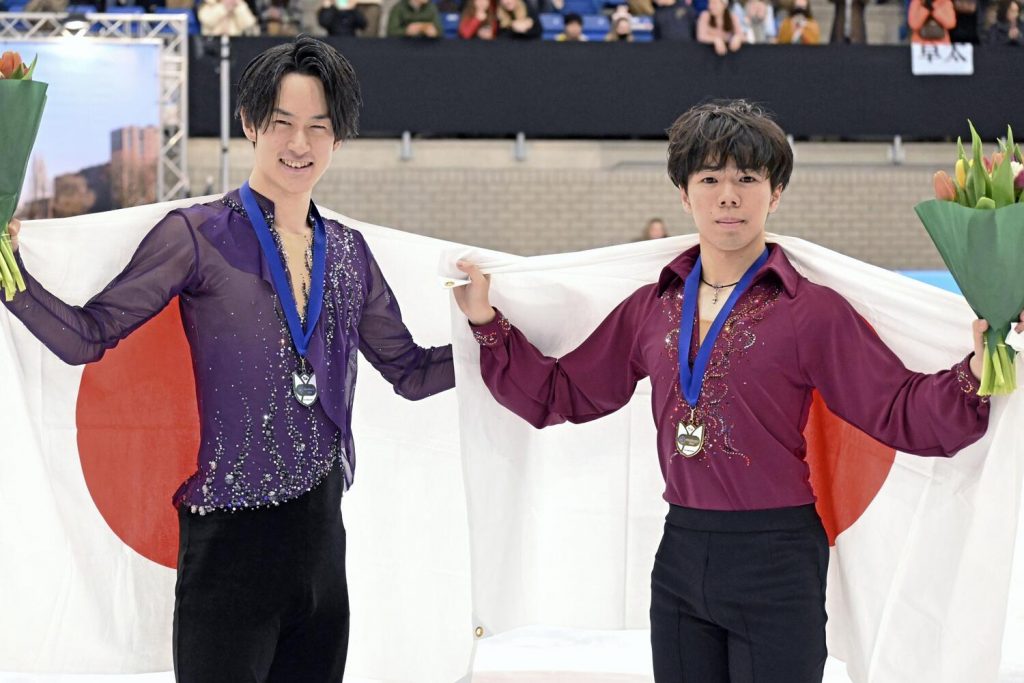 Sakamoto's winning total was 228.35 points, giving her a wide margin of victory over Mihara (203.23) and Kawabe (192.46).
It was a bit tighter for Shibayama, who prevailed with 184.89 over Kushida (180.83). Okuno's score in third was 162.39.
Sato, coming off his third-place finish at the Four Continents earlier this month, was just .01 off equaling his season best with 262.20. Yamamoto notched 245.61 to pocket the silver medal.
Sasaki emerged with the gold in a tight battle, scoring 177.67, to best Kakiuchi at 174.15.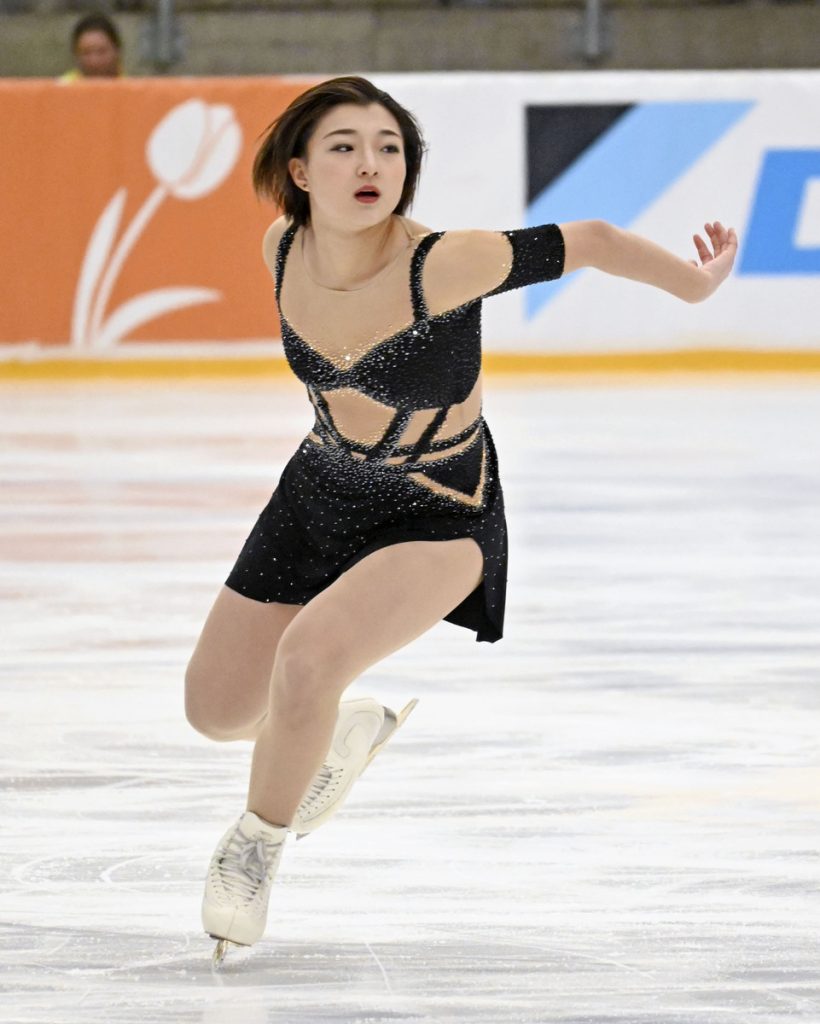 Sakamoto's Stellar Performance at the Challenge Cup
Sakamoto appears in fine form as she prepares to defend her world title at March's World Figure Skating Championships in Saitama. The 22-year-old landed seven clean triple jumps and earned level fours on all of her spins in her free skate to "Elastic Heart."
"I managed to pull things together overall," Sakamoto was quoted as saying after her victory by Kyodo News. "The score was good too."
Continue reading the full story on SportsLook.
Author: Jack Gallagher
The author is a veteran sports journalist and one of the world's foremost figure skating experts. Find articles and podcasts by Jack on his author page, and find him on Twitter @sportsjapan.