Double Down on Support for Ukraine, Mr Kishida
Critics are wrong to say Mr Kishida gives too much attention to Ukraine. Instead his powerful advocacy of the rules-based international order deserves applause.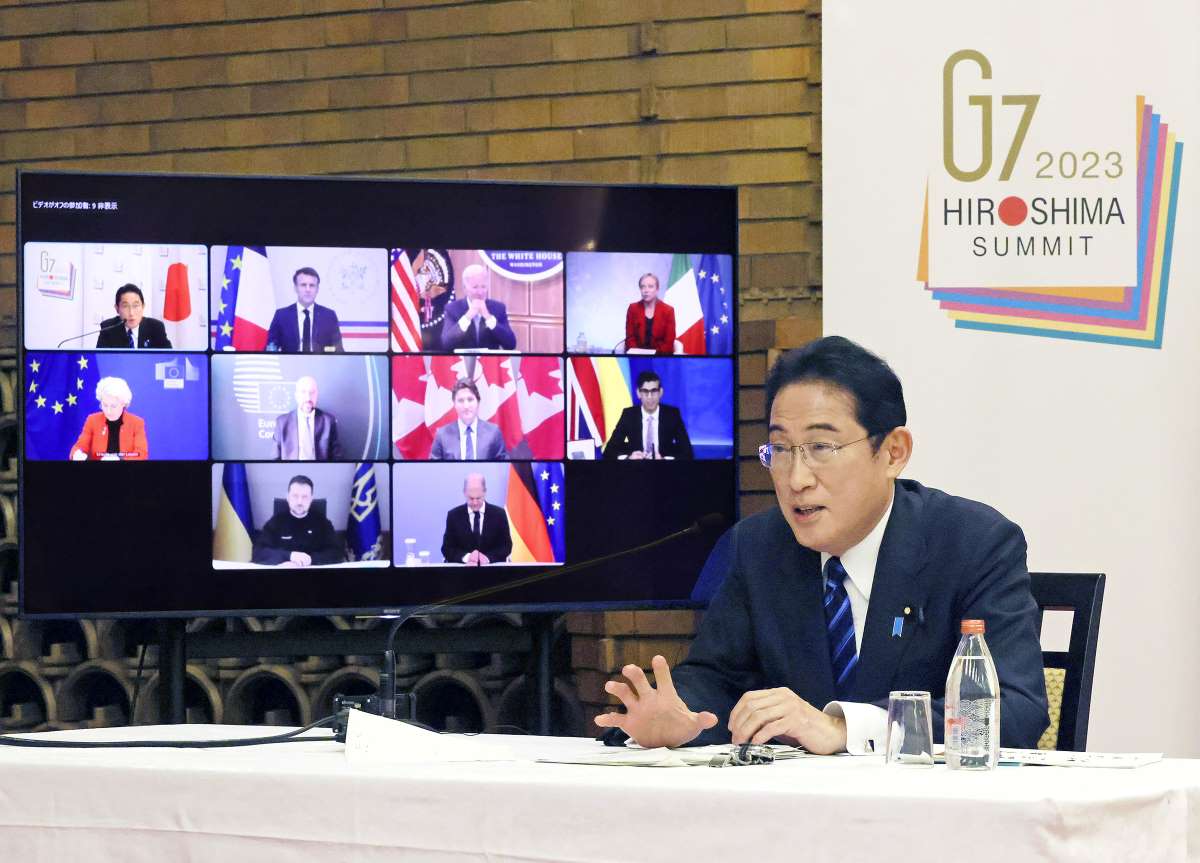 There is a compelling argument that it is in the national interest of Japan to remain completely in lockstep with the G7 countries which are helping Ukraine stand up to Russian aggression.
At least a thousand people are dying each day in the war. Refugees are still fleeing the region and the global economic consequences are severe.
But it is Japan's duty to show diplomatic support for President Volodymyr Zelenskyy at every opportunity. Japanese Prime Minister Fumio Kishida deserves credit for inviting Ukraine's leader to attend a video conference of the G7 leaders which he chaired on February 24, the first anniversary of the Russian invasion.
Constitutionally, Japan cannot send weapons to Ukraine. But it has provided the country with substantial financial support, along with hundreds of millions of dollars' worth of emergency humanitarian assistance.
And in the week of February 20, the cabinet decided to provide additional funds worth $5.5 billion USD. Mr Kishida told a think tank symposium in Tokyo: "There is still a need to assist people whose livelihoods have been destroyed by the war, and to restore infrastructure."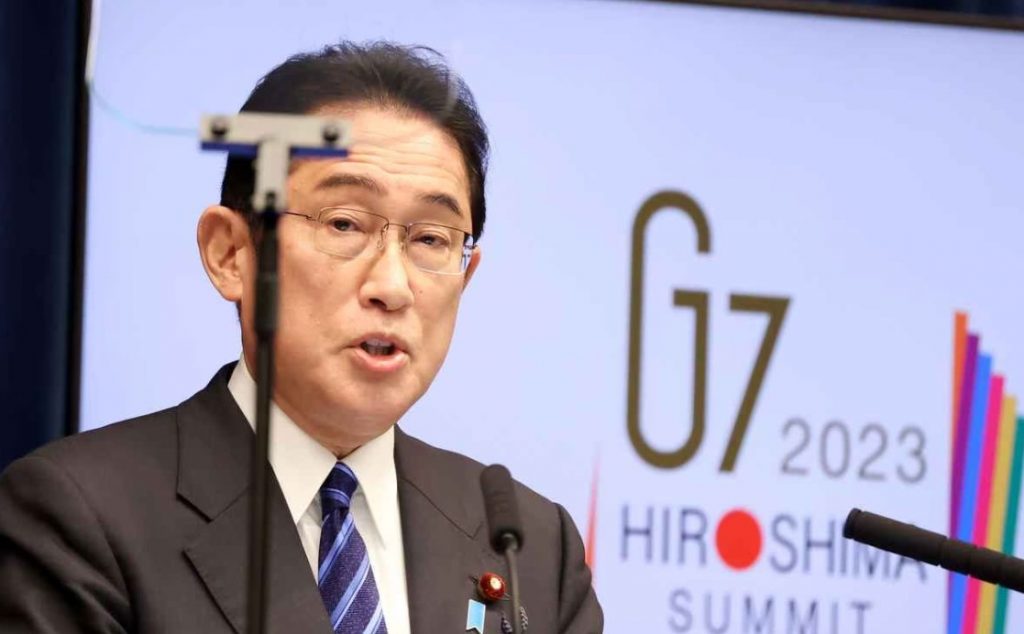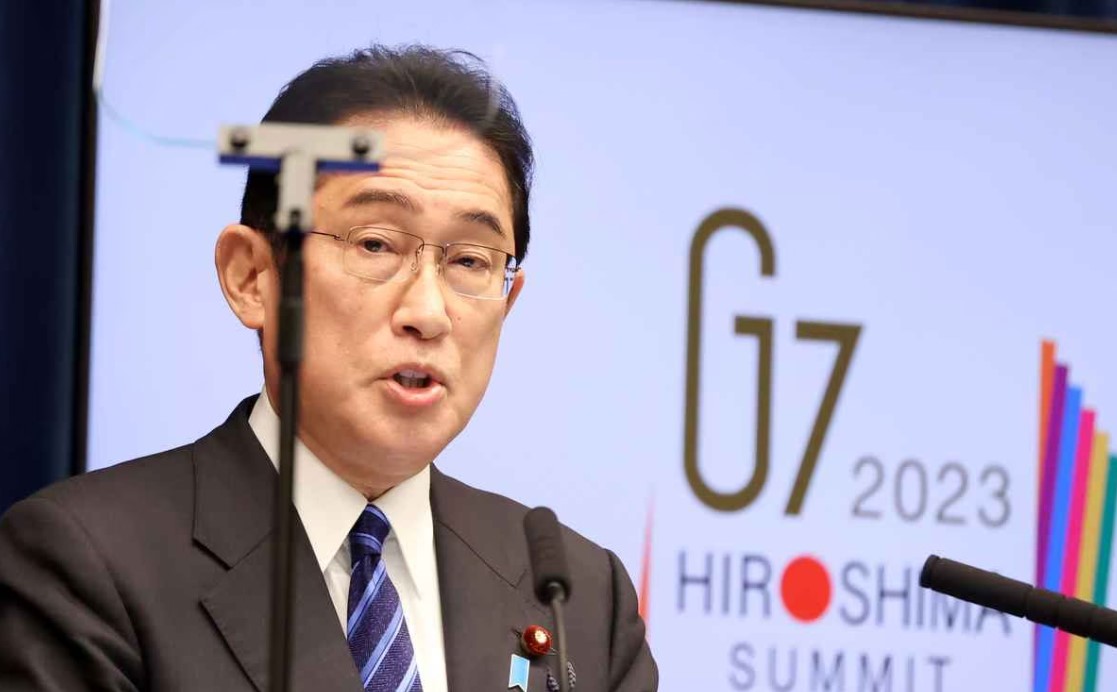 Critical Voices
Some people think that the prime minister is giving Ukraine too much money and attention.
A piece in the Japan Times, credited to the writer Tomoyuki Tachikawa, made such a case under the headline "Calls grow for G7 chair Japan to focus on issues other than Ukraine."
The author's unnamed source said: "In thinking seriously about what Japan can and should do for the international community as the G7 presidency, the prime minister needs to take the initiative and combat global challenges this year."
Then the source recommended more discussion about health care and climate change. They were quoted as saying: "To be honest, what Japan can do for Ukraine as the G7 chair is limited." The reason given was because - compared with other countries - Japan "cannot supply military assistance."
I welcome debate on Japan's foreign policy. The English language sections of the national newspapers reflect a range of views; that is a signal of a thriving free press.
But I disagree with that piece in the Japan Times. And I don't believe that Mr Kishida should change his approach at this point. This is a real test of credibility, as Western democracies consider which countries in Asia can be relied upon as friends.
So far, Japan has proved constant. Mr Kishida has also established warm personal relations with all the G7 leaders. He proved this during his successful tour of Europe and North America last month.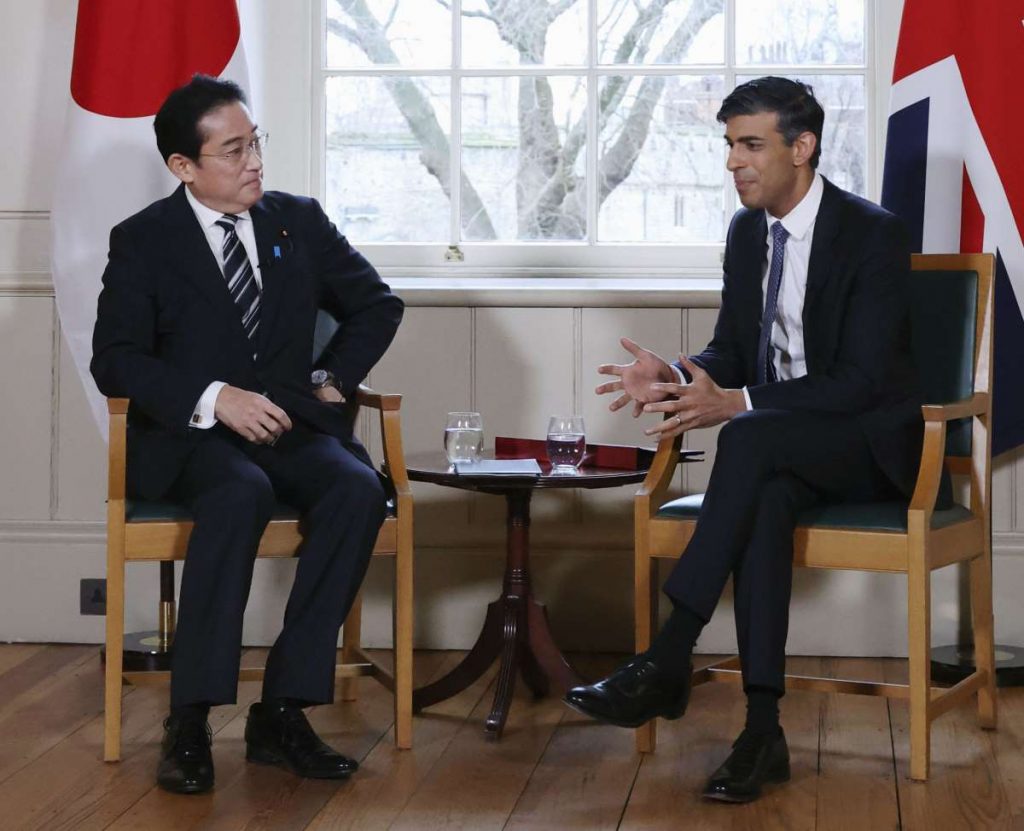 The British Example
Like Japan, Britain is also using the Ukraine war as an opportunity to prove it is an indispensable ally and security partner for both its European neighbors and the United States.
During the virtual meeting of leaders of the G7 countries hosted by Mr Kishida on February 24, the British Prime Minister Rishi Sunak pledged to increase backing for Kyiv.
It is in the United Kingdom's national interest to prevent a wider crisis. That is why the government in London has the support of the opposition. Sir Keir Starmer is the leader of the Labour party, which is on the center-left. He, too has called for the UK to "double down" on support for Ukraine.
This is significant because the Labour party are currently 20 percent ahead of the governing Conservatives in opinion polls. An election is due in the UK by the spring of 2024.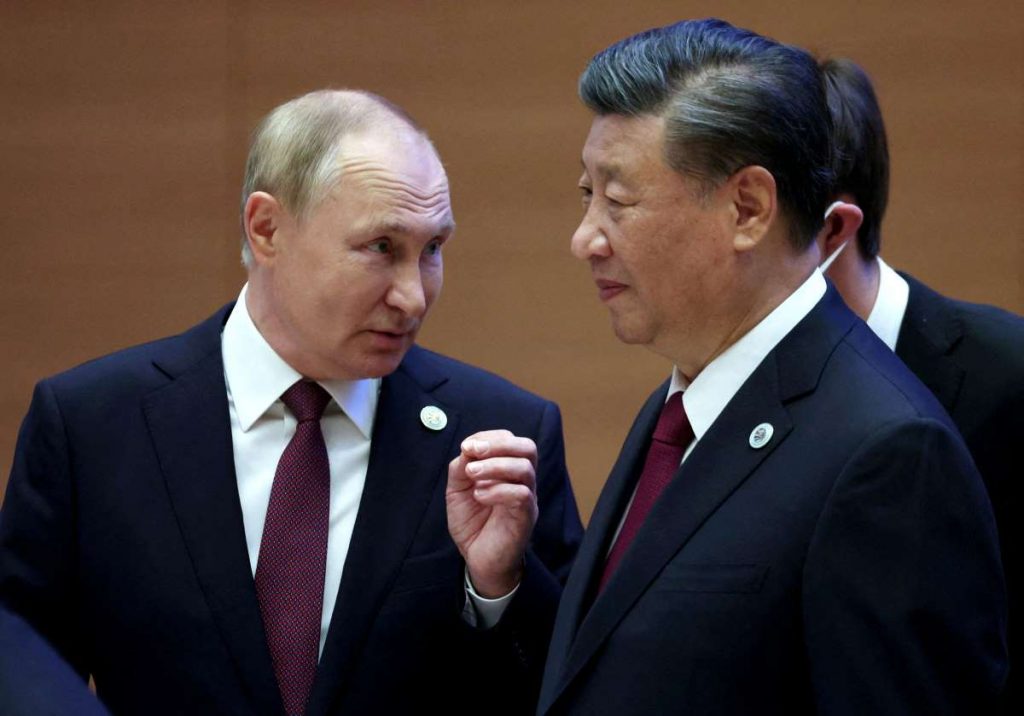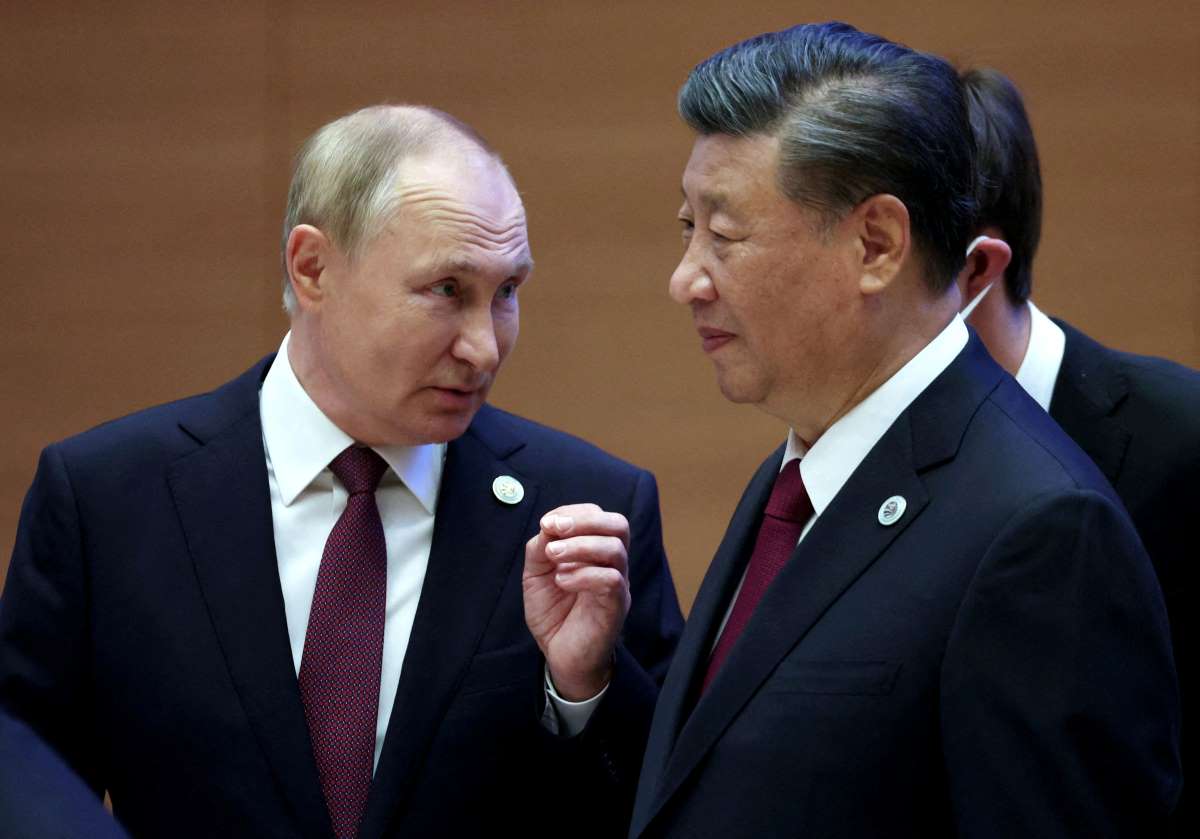 Xi and Putin are Growing Closer
Another reason that Mr Kishida is wise to keep supporting Ukraine is the alarmingly close relationship between Russia and China. Xi Jinping is likely to meet Vladimir Putin in Moscow in April.
Putin hopes that war in Ukraine will lead to a split between the US and its NATO allies in Europe.
Russia wants its enemies to become exhausted. It hopes that soon world leaders will regard the war as an inevitable part of the "new normal" and see it as an intractable problem. This would allow Putin to gain territory ー and personal kudos ー as a result of his aggressive invasion of a sovereign country.
It would also suit China if the war wears down the so-called Western alliance. And this helps to explain why Chinese state media repeats Russian propaganda that the war was provoked by NATO.
There is a risk that the fighting could turn decisively in Russia's favor. For example, if China provides lethal weapons to the Russian army, such as precision-guided missiles.
The CIA discovered this plan and relayed it to the US Secretary of State, Antony Blinken. The Secretary of State then made it public in an interview with CBS television.
The disclosure caused a serious row between the Russians and the Chinese. According to a well placed defense source I consulted, the Chinese hoped their discussions with Russia would be kept secret. And they were thoroughly annoyed that their conversations were intercepted by American spies.
"China is very angry that this issue has burst into the open, just as it is presenting itself as a neutral arbitrator of the conflict," said my source.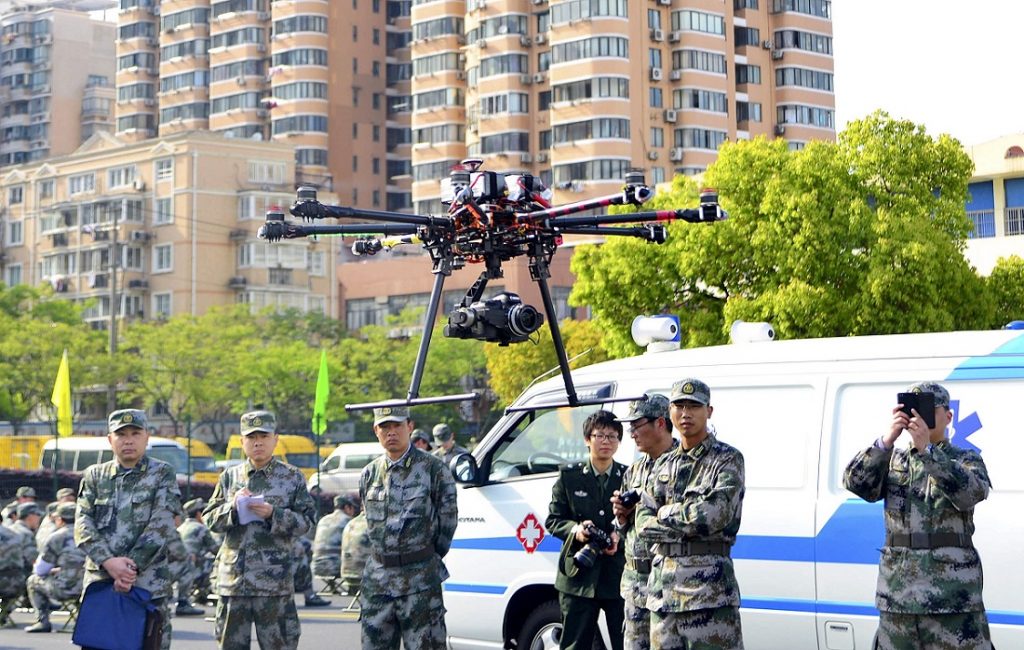 Chinese Drone Shipments to Russia
Further allegations about China's plan to send lethal weapons to Moscow were made by a leading Republican lawmaker in an interview with the news network ABC.
Michael McCaul sits on the House Foreign Affairs Committee. He said he is increasingly concerned about Beijing's willingness to escalate its backing for Moscow. He claimed that the US has intelligence that China is contemplating sending a thousand drones to Russia. In relation to the Chinese, he added: "We also know they're buying all their energy for them, economically supporting them."
Mr McCaul referred to reports that Xi Jinping will travel to Moscow to meet Vladimir Putin in person in early March.
"The fact that they are holding a meeting to discuss this unholy alliance, to us it is very disturbing, Because while it may be Ukraine today, it's going to be Taiwan tomorrow," the politician told ABC.
China's 'Peace Plan' in Tatters
The G7 countries are agreed on one point: the political solution being proffered by China is unworthy of serious consideration.
From the Japanese point of view, there is no point in expecting the Chinese Communist Party to help resolve a conflict in Europe while it is still presenting dangers in Asia.
Intriguingly, President Zelenskyy has said he plans to meet China's leader, Xi Jinping. He would like to discuss Beijing's proposals on ending the war in Ukraine, he said. But he added: "I really want to believe that China will not supply weapons to Russia," according to the BBC.
The Chinese authorities have so far not publicly responded to Mr Zelenskyy's call for a summit with Mr Xi.
Russia, on the other hand, has praised the Chinese peace proposals. "We share Beijing's views," the foreign ministry in Moscow said in a statement.
Asked about the Chinese plan, US President Joe Biden told ABC News: "Putin's applauding it, so how could it be any good?"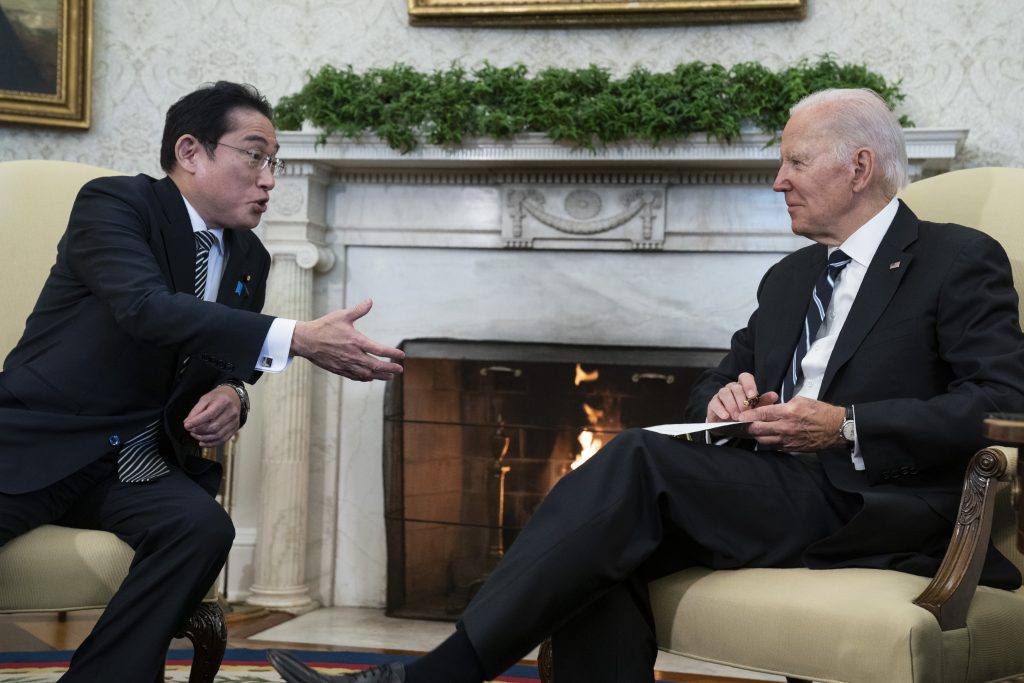 Visiting Kyiv
My hope is that Mr Kishida arrives for a meeting with President Zelenskyy in Kyiv before the Ukrainian leader meets Xi Jinping. The Prime Minister has already said he will travel in person to Ukraine when the time is right. If Mr Biden managed it - including a ten hour train journey - then I am sure Mr Kishida can also make the trip.
The rhetoric is clear.
Prime Minister Kishida recently said this in Tokyo. "This year, Japan, as G7 president and a non-permanent member of the UN Security Council, will support Ukraine in its fight against Russian aggression and lead the world's efforts to uphold a free and open international order based on the rule of law."
The rules-based international order is the foundation of Japan's security. Ukraine is the environment in which it is being violently challenged. For that simple reason, there's no greater priority on the foreign policy front than the war in Ukraine.
RELATED:
Author: Duncan Bartlett
Duncan Bartlett is the Diplomatic Correspondent for JAPAN Forward and a Research Associate at the SOAS China Institute. You can read his other articles and essays here.