[ICE TIME] Kaori Sakamoto and Sota Yamamoto Lead Medal Parade for Japan at Skate Canada
Along with Sakamoto and Yamamoto claiming Skate Canada victories, Rino Matsuike was third in the women's event and Kao Miura was the men's runner-up.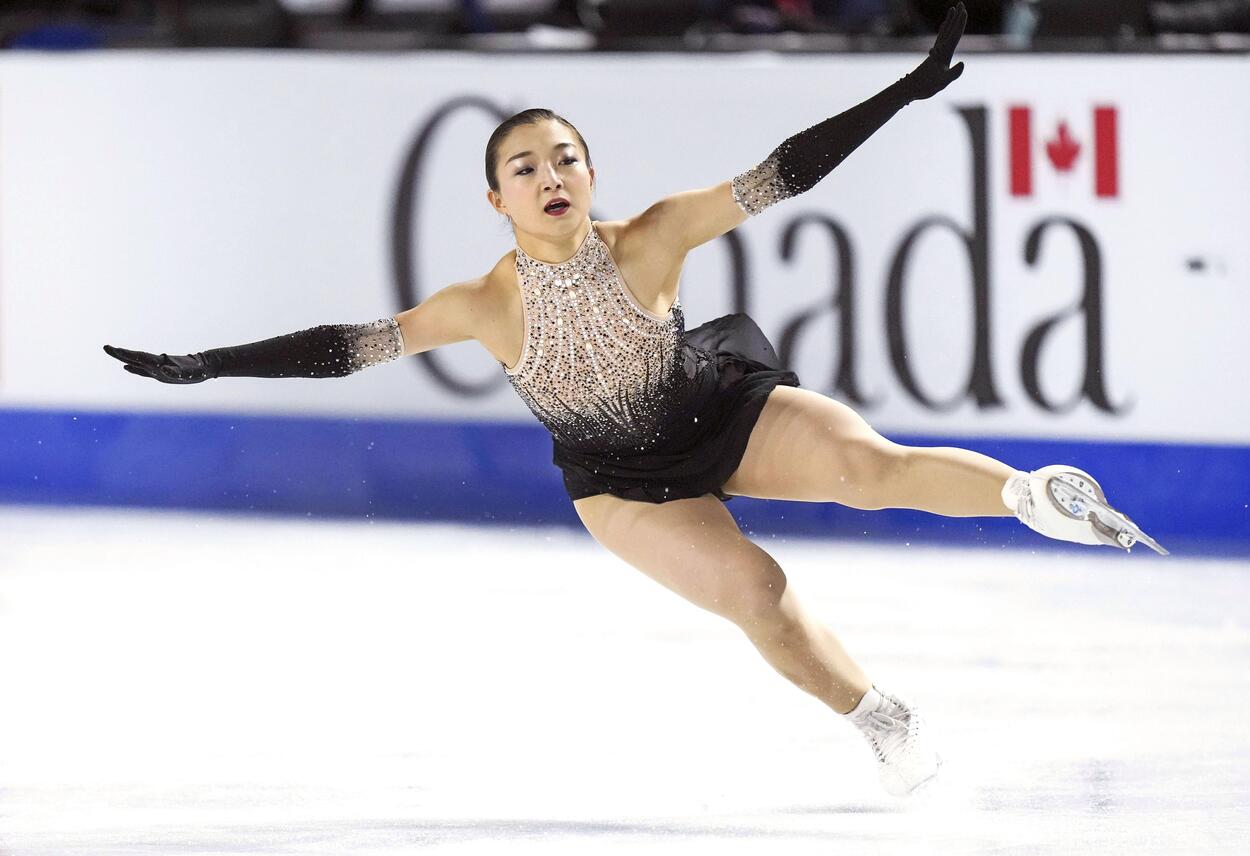 Read the full story on SportsLook - [ICE TIME] Kaori Sakamoto and Sota Yamamoto Lead Medal Parade for Japan at Skate Canada
It was a banner weekend for Japan at Skate Canada with the Hinomaru taking four of the six singles medals on offer in Vancouver, British Columbia, on Saturday, October 28.
Two-time world champion Kaori Sakamoto led the way with a decisive victory in the women's competition. Meanwhile, Sota Yamamoto earned the first senior GP victory of his career in the men's event.
In her GP season debut, the 23-year-old Sakamoto was impressive, winning by nearly 25 points over South Korea's Chaeyeon Kim on Saturday. Sakamoto's winning total score was 226.13 points. Kim was second with 201.15, with Rino Matsuike coming in third at 198.62.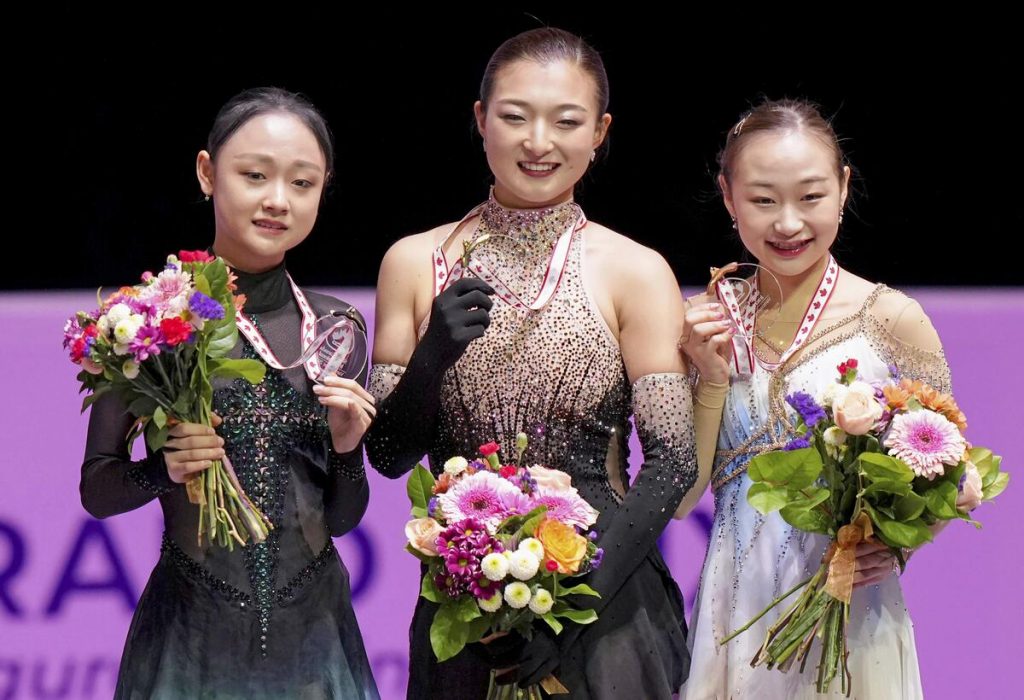 Sakamoto landed seven clean triples in her free skate to "Wild Is the Wing" and "Feeling Good" and earned level fours on two of her spins and step sequence in a sublime performance. She exuded confidence from start to finish while exhibiting her years of experience on the ice.
"I feel very much relieved and serene about the performance," Sakamoto stated.
She added, "I was very calm, I had good tension and felt really comfortable out there. It's a great feeling seeing this score."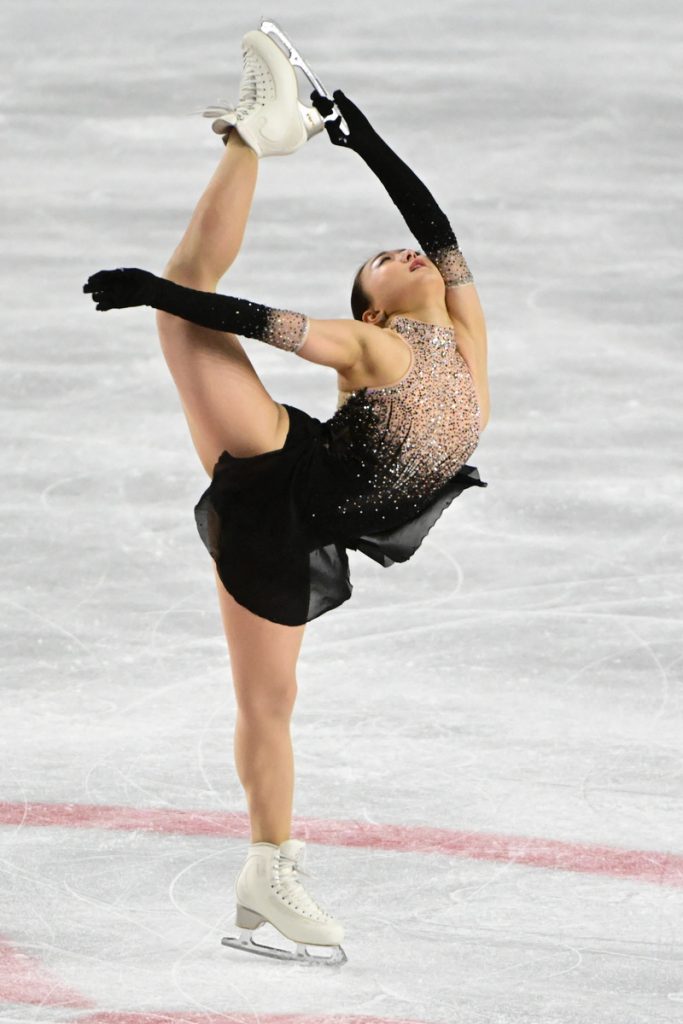 Sakamoto Sets Lofty Goals
The Kobe native is striving to achieve more moving forward.
"This is my seventh season, but so far I have won only four Grand Prix events, so I still have a long way to go," Sakamoto noted. "I was able to score 151 points (in the free skate) and I went to look at the score and figured that I left some points on the table in my spins and in the GOE (Grade of Execution)."
RELATED: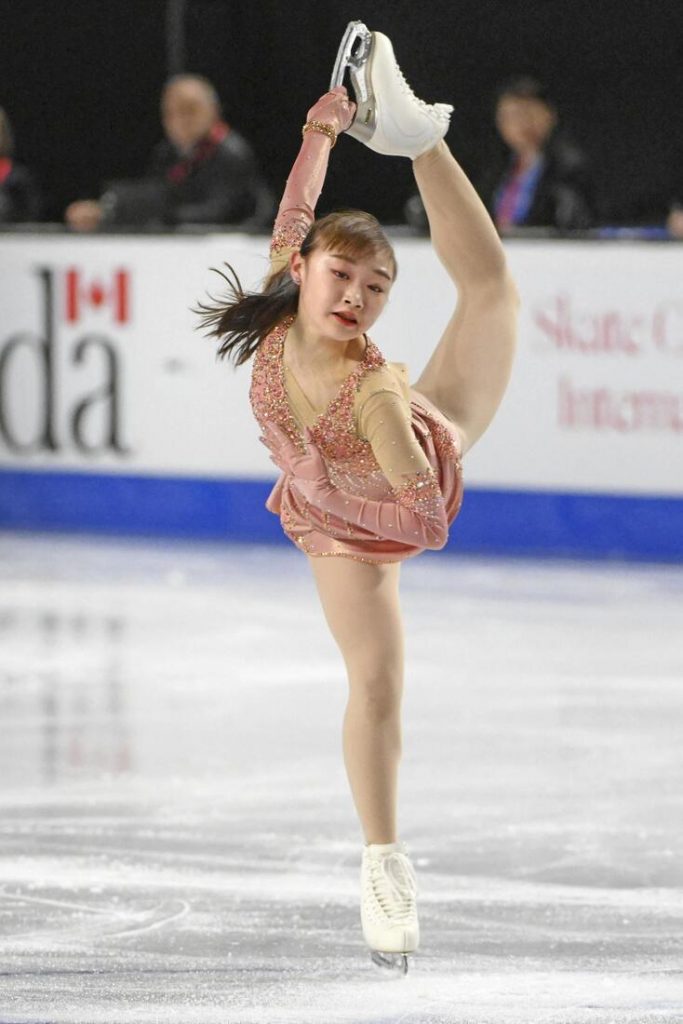 Matsuike Displays Graceful Form at Skate Canada
Matsuike's showing signified a renaissance of sorts, as the 19-year-old was a favorite to make Japan's team for the 2022 Beijing Olympics a couple of seasons ago before being sidetracked by injury. She was a replacement for Rika Kihira in Vancouver and the medal was her first in a GP since 2020.
Matsuike competed to "Nella Fantasia" in her free skate and put forth a lovely effort. Though Matsuike had four jumps judged to be a quarter rotation short, she won the audience over with the fluidity and grace of her skating. She posted level fours on two of her spins and step sequence.
"I can't believe I am here and won a medal," Matsuike commented before adding, "I was very nervous, but after the first (triple) loop I felt comfortable."
Continue reading the full story on SportsLook.

Author: Jack Gallagher
The author is a veteran sports journalist and one of the world's foremost figure skating experts. Find articles and podcasts by Jack on his author page, and find him on X (formerly Twitter) @sportsjapan.