'No Mercy' for Taiwan Warns a Chinese General
The high-ranking Chinese general has warned that the PLA will "never agree" to Taiwan breaking from China. His words will be studied carefully in Japan.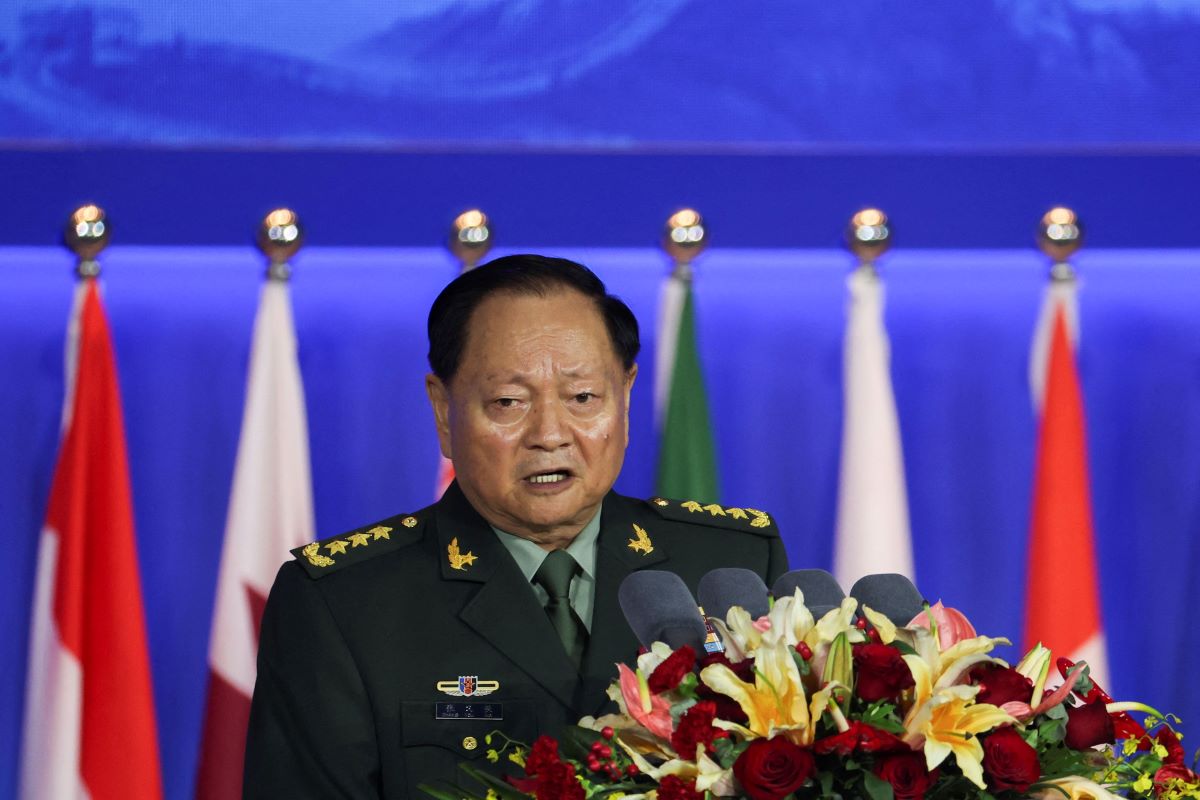 China's wolf warriors are howling at Taiwan, as it prepares to hold a democratic election in January 2024. On Monday, October 30, a Chinese general from the People's Liberation Army, Zhang Youxia, claimed that the military would "show no mercy" against the island if it declared independence.
"No matter who wishes to separate Taiwan from China in any way, the Chinese military will never agree to it," said General Zhang. He is the vice-chairman of the Central Military Commission. And he was speaking at the Xiangshan Forum, a meeting hosted by China, through which it relays its propaganda.
The event also offered an opportunity for high-ranking soldiers to prove their loyalty to Xi Jinping. Xi has not ruled out the use of force in "reuniting" Taiwan with the mainland. In his speech, General Zhang said that Taiwan is the "core of China's core interests." Despite that, as a self-governing entity, Taiwan has no political obligations to China.
Rising Up the Ranks
Could General Zhang become the new defense minister of China? That position has been open since the previous incumbent, Li Shangfu was sacked without explanation. It is possible that Xi Jinping may have ordered a purge, fearing a challenge to his authority.
Only a trusted loyalist would be asked to hold talks with foreign VIPs. At the forum, General Zhang met defense ministers from Myanmar, East Timor, Belarus, and Russia.
The Russian representative, Sergei Shoigu, gave a speech in which he implied that the invasion of Ukraine was NATO's fault. He also accused NATO of trying to expand its footprint in the Indo-Pacific through partnerships with countries such as Japan.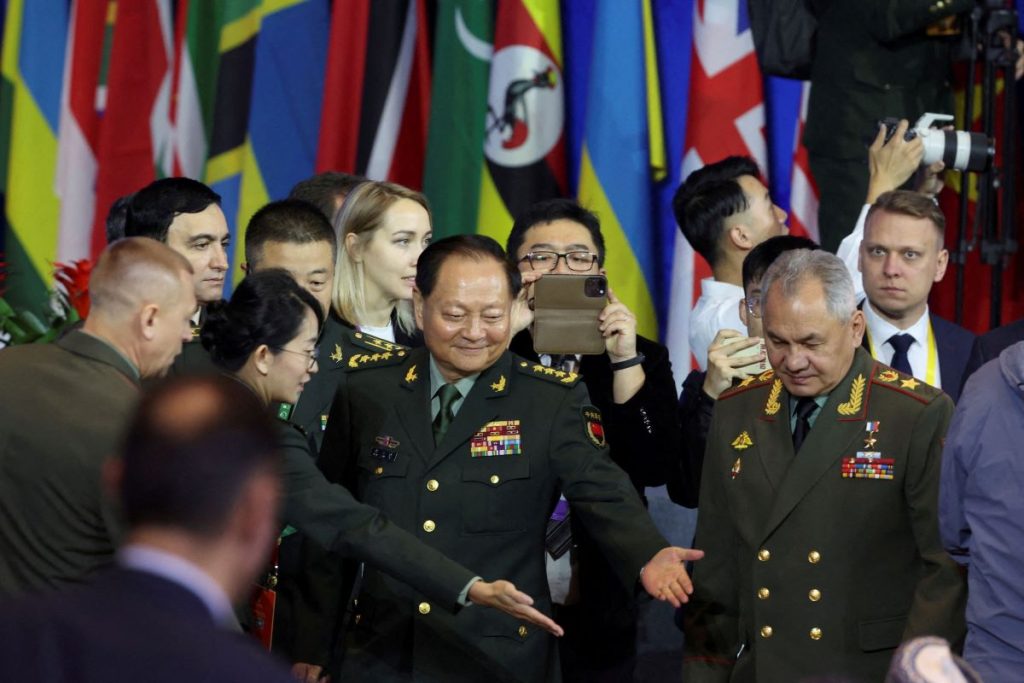 Russia's 'No Limits' Partnership with China
Xi Jinping recently rolled out the red carpet for Vladimir Putin in Beijing. He informed his guest that China "supports the Russian people in pursuing the path of national rejuvenation and safeguarding national sovereignty."
Those phrases reminded me of the rhetoric China has used when suggesting that "reunification" with Taiwan was somehow linked to its destiny.
For example, in July 2021, Xi Jinping said, "Resolving the Taiwan question and realizing China's complete reunification is a historic mission and an unshakable commitment of the Communist Party of China."
In the same speech, Xi also argued that thanks to the Communist Party leadership. "China's national rejuvenation has become a historical inevitability," he said.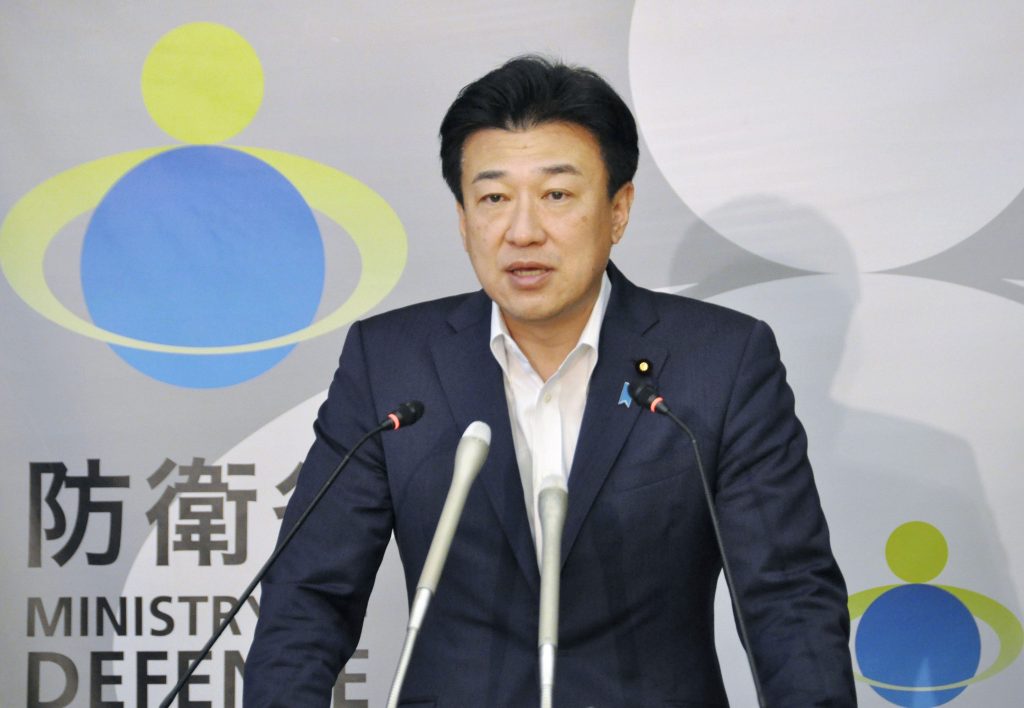 Japan is Watching
The Japanese government did not send a delegation to the Xiangshan Forum. Officials from Japan's National Institute for Defense Studies were on the guest list, however. That organization is a respected think tank that also attends events organized by the United States and its allies.
Nevertheless, the speeches delivered at the forum on the topic of Taiwan will be closely analyzed in Japan. Particularly by Japan's Defense Minister Minoru Kihara, who took up the post in October 2023.
Prior to that, Mr Kihara was a senior member of a cross-party group of lawmakers who were dedicated to boosting Japan-Taiwan relations.
Mr Kihara visited Taiwan in August 2022 and is thought to see things in a similar way to Taiwan's current President Tsai Ing-wen. One can get an idea of her views on China by reading statements from Taiwan's Mainland Affairs Council. Its website also has a large photograph of President Tsai on its front page.
The Council furthermore responded to General Zhang's speech at the Xiangshan Forum in a statement. It said the remarks were "political lies" and "verbal intimidation" of the island, and showed that the Communist Party was "the real troublemaker destroying peace in the Taiwan Strait and the region."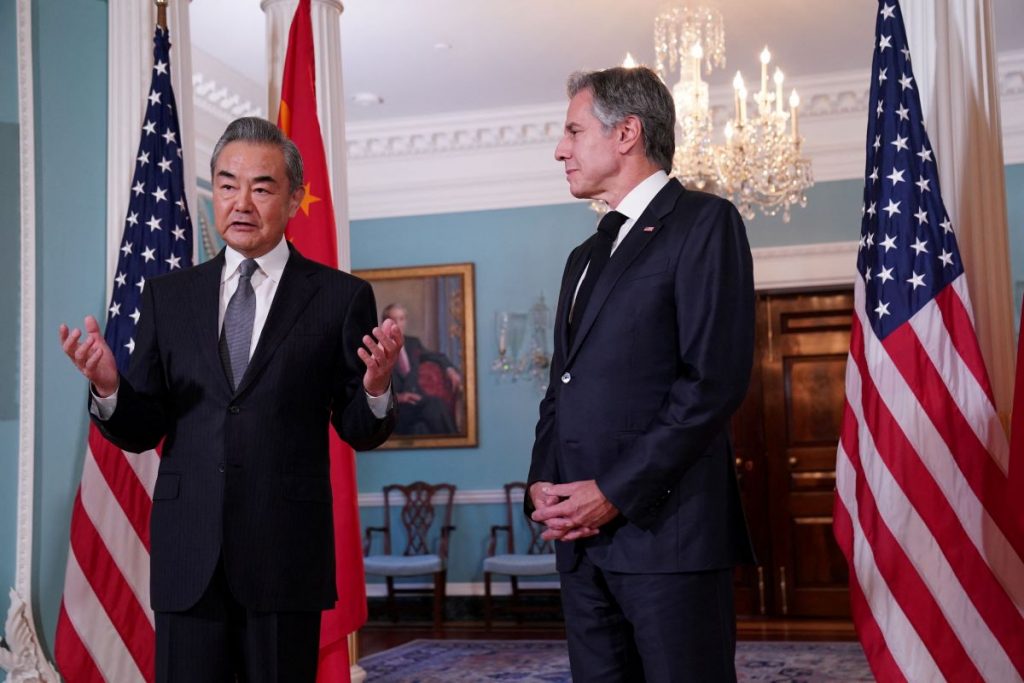 A New President for Taiwan
Tsai Ing-wen will not stand again as a candidate in the presidential election due to take place in January 2024.
This sets the stage for a contest between her successor as leader of the DPP, which emphasizes Taiwan's autonomy, and a candidate who is more accommodating towards China. There is speculation that two of the opposition parties may put aside their differences. If so, they could back a single candidate. However, despite some signs of cooperation, they are still split on many issues.
Simmering tension over Taiwan may lead China's leader Xi Jinping to turn down an invitation to hold face-to-face talks with President Joe Biden in California in November.
China's Foreign Minister, Wang Yi talked about the meeting with Mr Biden and the US Secretary of State, Antony Blinken. His comments came during a trip to Washington on October 26-27. However, afterward, he said the "road to the San Francisco summit will not be a smooth one."
The Chinese state broadcaster also quoted him as saying that the greatest challenge to China-US relations is "Taiwan independence." During the summer, the US sold military equipment to Taiwan. The Biden Administration believes taking a tough line on China will deter an attack on the island.
RELATED:
Author: Duncan Bartlett, Diplomatic Correspondent
Mr Bartlett is the Diplomatic Correspondent for JAPAN Forward and a Research Associate at the SOAS China Institute. Read his articles and essays on JAPAN Forward.