[ICE TIME] Mao Shimada and Mone Chiba Shine at Junior Grand Prix Event in Poland
The Japanese teenagers placed first and second, respectively, in the women's competition in Gdansk. Shimada also secured a spot in December's JGP Final.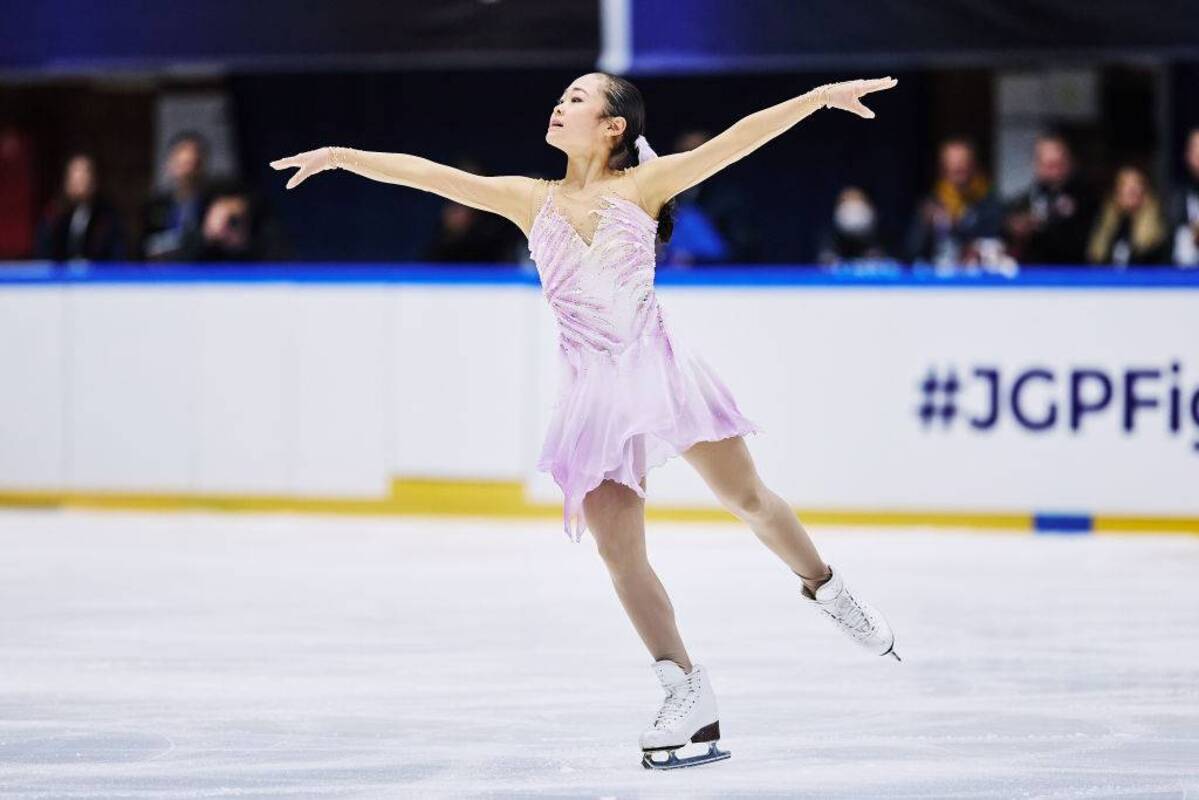 This article first appeared on SportsLook, JAPAN Forward's dedicated sports website.
Mao Shimada and Mone Chiba continued Japan's fine run during the Junior Grand Prix season with a 1-2 finish in Gdansk, Poland, on Friday, September 30. The victory was Shimada's second of the campaign and qualified her for a spot in the JGP Final in Turin, Italy, in December.
The Hinomaru also added another medal in pairs, where Haruna Murakami and Sumitada Moriguchi picked up the bronze.
Shimada, a 13-year-old from Tokyo, won the JGP in Ostrava, Czech Republic, last month in her international debut. She picked up where she left off, winning by a comfortable margin of nearly 12 points over Chiba.
Shimada, the defending Japan junior champion, triumphed with a total score of 217.68 points. Chiba, a 17-year-old from Sendai, took second with 205.82, while South Korea's Chaeyeon Kim came in third at 195.46.
Chiba led after the short program, but was overtaken by Shimada's tremendous performance in her free skate to "Passepied" and "Wild Swans Suite." The teen sensation opened with a beautiful triple axel, then landed a quad toe loop that was judged a quarter short, and went on to execute eight clean triple jumps.
Read the full story on SportsLook.

Author: Jack Gallagher
The author is a veteran sports journalist and one of the world's foremost figure skating experts. Find articles and podcasts by Jack on his author page, here, and find him on Twitter @sportsjapan.