[ICE TIME] Mao Shimada Captures JGP in Armenia, Clinches Place in the JGP Final
Aiming to repeat as JGP Final champ, Mao Shimada booked a spot in the prestigious event with a strong performance in the Armenian capital.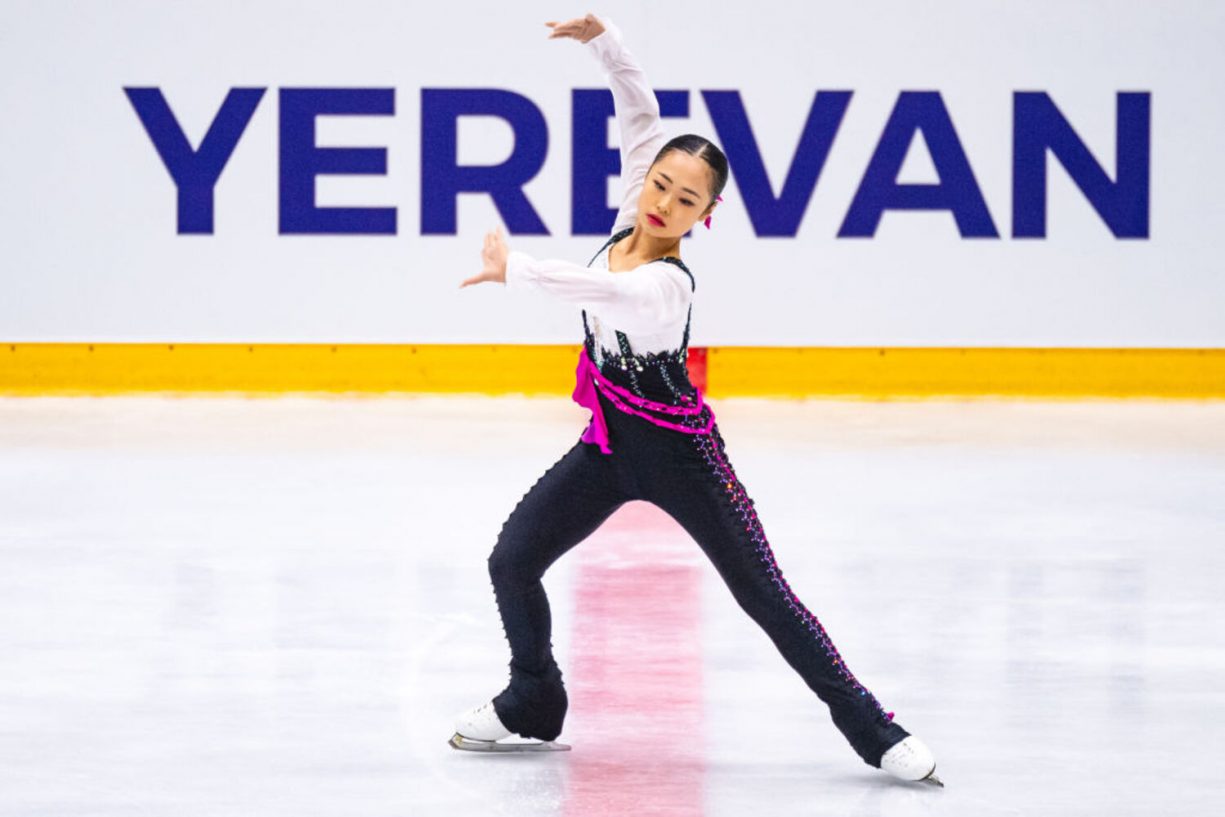 Read the full story on SportsLook - [ICE TIME] Mao Shimada Captures JGP in Armenia, Clinches Place in the JGP Final
World junior champion Mao Shimada secured her ticket to this season's Junior Grand Prix Final with a big victory in the JGP in Yerevan, Armenia, on Friday, October 6. The 14-year-old star, who won the 2022 JGP Final in Turin, Italy, will aim to defend her title in Beijing in December.
Shimada will be one of three Japanese women competing in the 2023 JGP Final. This marquee competition features the top six finishers in each discipline during the JGP campaign, including Ami Nakai and Rena Uezono. Yo Takagi will be the first female alternate in case of injury.
Shimada won in Armenia by a decisive margin, outscoring runner-up Elyce Lin-Gracey of the United States by more than 30 points. For Shimada, her winning total score was 209.81 points, while Lin-Gracey notched 176.11. Sherry Zhang, also of the US, took third with 175.18.
Ikura Kushida, Shimada's training partner, finished fourth on 173.71.
Shimada was victorious in Yerevan despite under-rotating her opening triple axel and falling on her quadruple toe loop in her free skate to "Benedictus." She picked it up from there, going on to land seven clean triples and earning level fours on all of her spins.
"I am happy, but a little bit sad because I made a mistake on the quad toe," Shimada stated.
She added, "I want to land the triple axel and the quad [in the JGP Final]."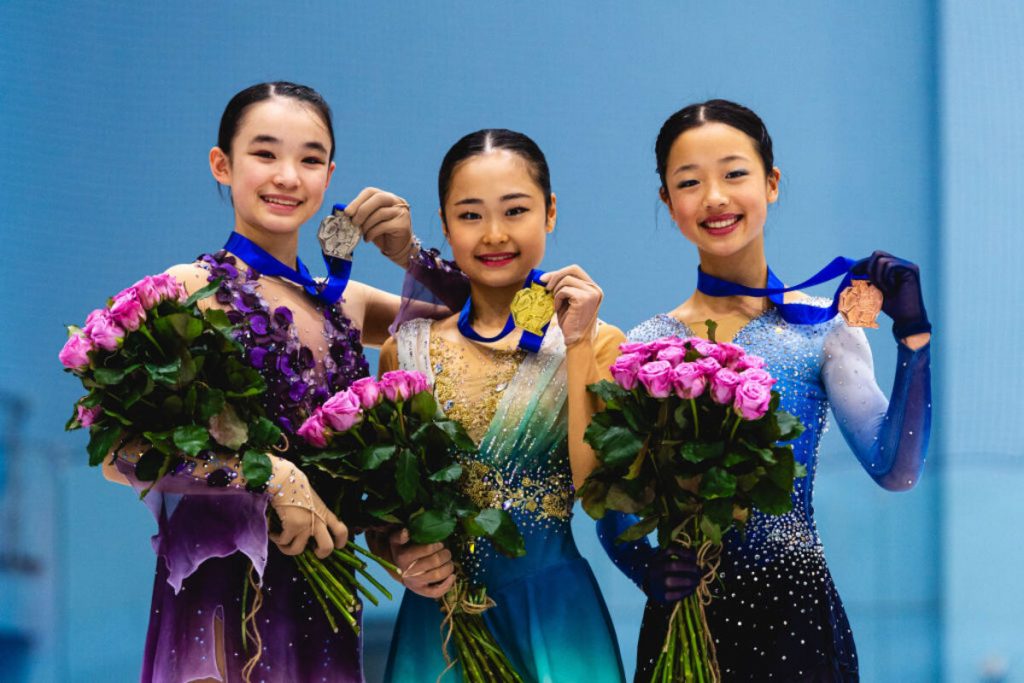 Broadcasters' Comments on Mao Shimada
ISU YouTube announcer Ted Barton was effusive in his analysis of Shimada's free skate on the webcast of the event.
"She is so centered on all her jumps when she takes off," Barton commented before adding, "She has got such consistency. Look how quick she is into rotation. How strong her back is on landing."
ISU analyst Mark Hanretty also praised Shimada's performance in her free skate.
"Not many skaters globally, senior or junior, can carry off 'Benedictus' by Karl Jenkins, that hauntingly beautiful music, but her maturity completely defies her age," Hanretty noted.
Continue reading the full story on SportsLook.
RELATED:

Author: Jack Gallagher
The author is a veteran sports journalist and one of the world's foremost figure skating experts. Find articles and podcasts by Jack on his author page, and find him on X (formerly Twitter) @sportsjapan.