[ICE TIME] Perseverance Pays Off for Tatsuya Tsuboi With Bronze at World Juniors
After numerous struggles in recent years, Tsuboi's renaissance began this season with a second-place showing behind Kao Miura at the Japan juniors.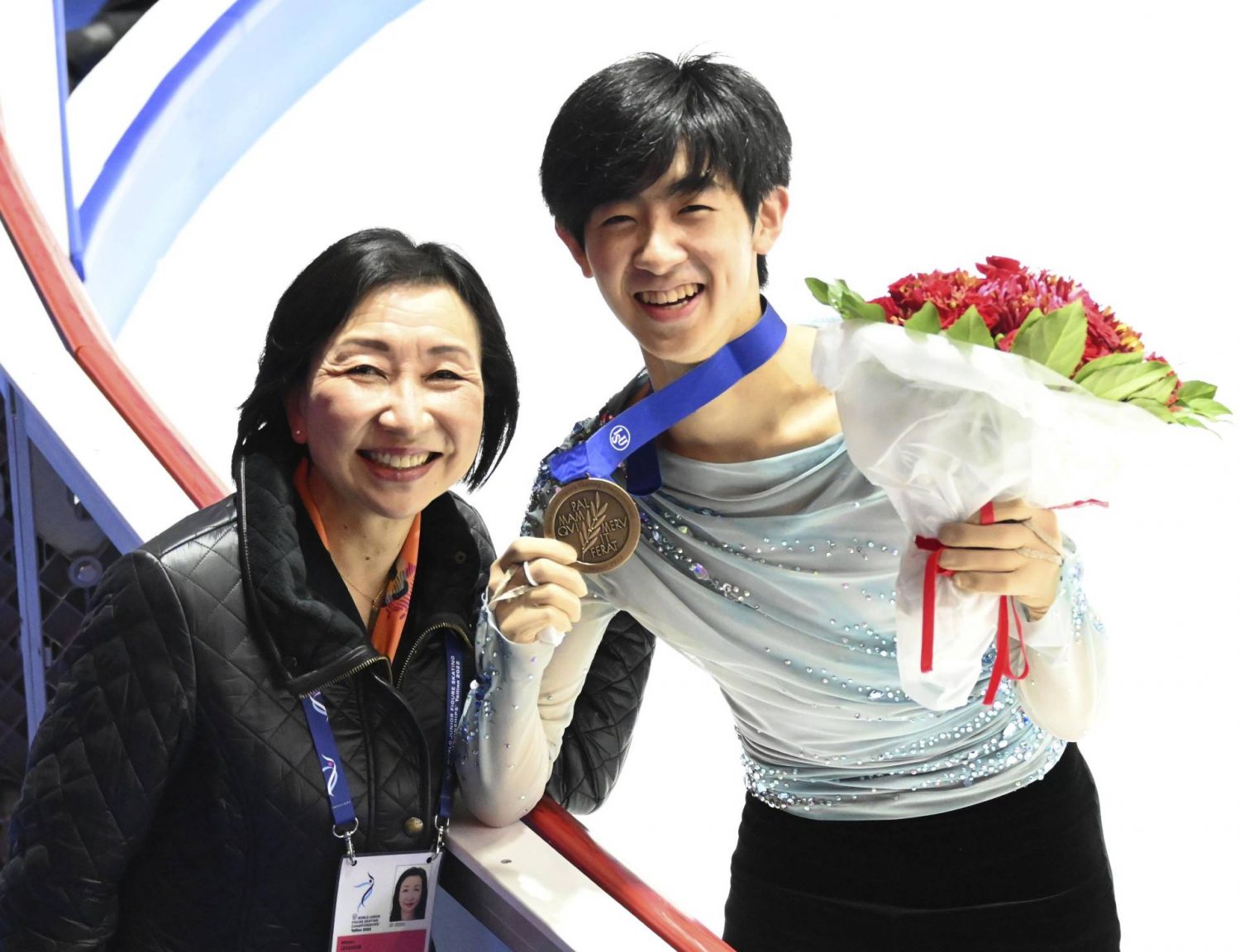 Tatsuya Tsuboi's bronze medal at the world junior championships in Tallinn, Estonia on April 16 was the culmination of a long climb back to relevance after years of struggle with injuries and disappointing results.
The 19-year-old Tsuboi was the Japan junior champion back in the 2018-19 season, when he scored a narrow victory over Shun Sato. It appeared then that he was on his way to joining skating's elite ranks. However, his career did not continue on an upward trajectory after that, but went in the other direction.
After finishing seventh at the Japan Championships that season, Tsuboi struggled to 14th place at the world juniors and then slipped off the grid. He received no Junior Grand Prix assignment in the following three seasons, having failed to impress the Japan Skating Federation in test skates.
Tsuboi's only results of note in recent years came at the Japan juniors in the 2019-20 season, where he came in fourth, and in 2020-21, when he was seventh.
In a testament to his tenacity, Tsuboi continued skating despite his obstacles. Other skaters might have decided to retire, but Tsuboi forged on.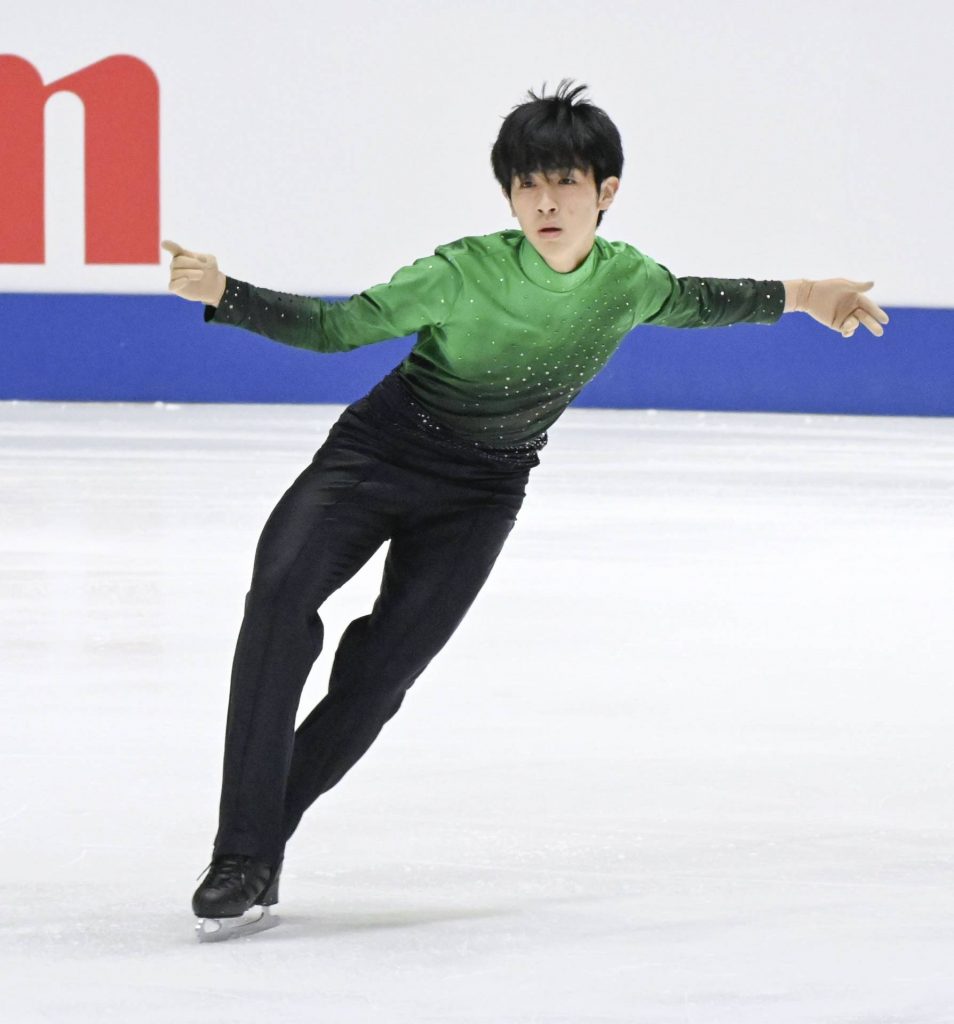 Demonstrating His Ability
Tsuboi's renaissance began this season with a second-place showing behind Kao Miura at the Japan juniors. He then placed a respectable ninth at the Japan Championships in December, won the junior men's title at the Bavarian Open in February, came in second behind Kazuki Tomono in the senior men's category at the Coupe du Printemps in March, before capping off his season with the bronze at the world juniors.
One of the most popular skaters among his peers, Tsuboi, a sophomore in the school of Global Human Sciences at Kobe University, is also a gentleman.
I still remember something that happened one year at the annual junior camp at Chukyo University outside Nagoya. Ice Time was standing in the lobby of the National Training Center when a group of junior skaters walked past me. I recognized Tatsuya and said hello, but he had turned to speak to someone else at that moment and didn't see me.
As the group walked away, one of the junior skaters told him what had just happened. Tsuboi then turned around and walked back across the lobby to speak to me. I will always remember that. It showed me that he had respect for others.
From that moment on, I always wanted to see Tsuboi succeed because I knew he was a good kid.
Working with Coach Nakano
A native of Okazaki, Aichi Prefecture, Tsuboi trains alongside world champion Kaori Sakamoto and Four Continents titlist Mai Mihara under Sonoko Nakano in Kobe. He credits the veteran mentor for helping him turn his career around.
"After entering university, I practiced hard under Coach Nakano from April until August, which led to the Japan Championships, the latter half of this season, and this time," Tsuboi stated in Tallinn after the free skate.
"Coach Nakano told me that this is my time to show my improvement," Tsuboi commented after finishing fifth in the short program last Thursday.
Tsuboi acknowledged that practicing with Sakamoto and Mihara has had a positive impact on him.
"Mihara-san at the Four Continents and Sakamoto-san at the Olympics, I was always influenced by both of them," Tsuboi continued. "I have learned a lot from training with them."
After the short program, Tsuboi revealed that he had another obstacle to overcome before traveling to Estonia.
"After Luxembourg (site of the Coupe du Printemps) I was in close contact with somebody who had COVID, so I had to quarantine for one week and was unable to practice," Tsuboi said. "I had to try to overcome this. I was able to run during this time though."

A Close Friendship with Yokoi
Yuhana Yokoi, who is two-and-a-half years older, is one of Tsuboi's best friends in the skating community. After he claimed the bronze at the world juniors, she posted the following message on Twitter with photos of them together over the years: "Congratulations, Tatsu-chan. I admire Tatsu-chan, who has experienced injuries and taking exams and is also skating."
In an appearance on the "Ice Time Podcast" in 2020, Yokoi discussed her friendship with Tsuboi.
"Tatsuya Tsuboi is a skater I have known since we were really young," Yokoi said. "I have been friends with him for the longest time. Originally, I was friends with his older sister. It has been about 10 years since I have known him.
"I would say we are good childhood friends," Yokoi continued. "I was really happy when I was able to win the Japan Junior Championships with him in 2018. I usually call him Ta-chan."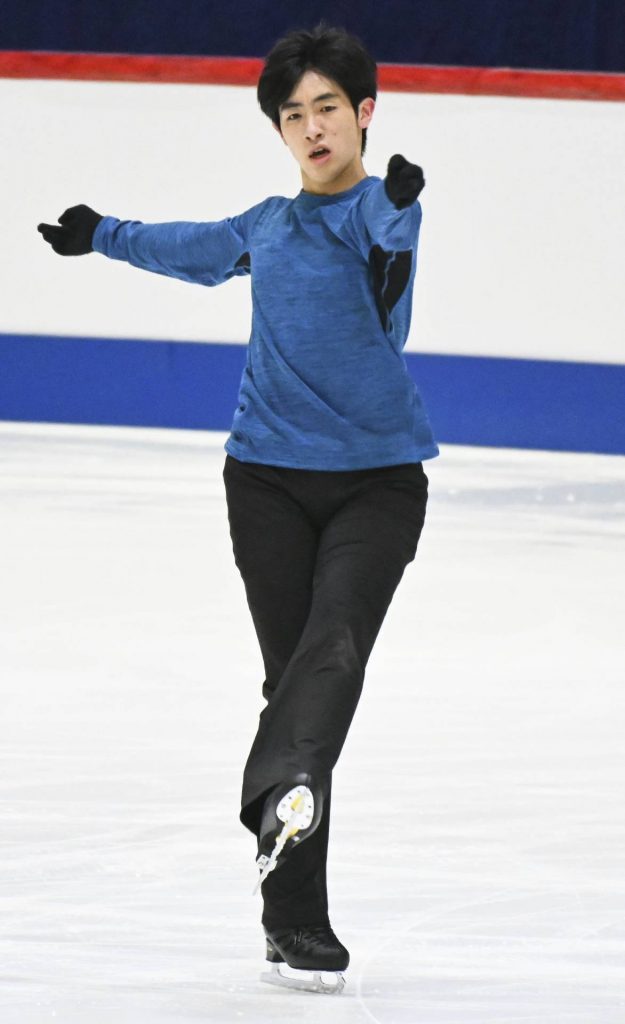 Motivation to Improve
Tsuboi, who landed a quad salchow and six clean triples in his free skate, admitted that he was stunned by the quadruple lutz of gold medalist Ilia Malinin of the United States and became motivated to increase his own jump arsenal.
"It was amazingly powerful when viewed live," Tsuboi stated about Malinin. "Now I can only jump the salchow, but by participating in the world juniors, I got the desire to learn toe loops, loops and other types of quads."
Tsuboi understands that competing against his fellow Japanese skaters, who have incredible credentials, won't be easy, but is prepared for the challenge.
"As for moving up to the senior level, there are lots of strong skaters in Japan such as Yuzuru Hanyu, Shoma Uno, Yuma Kagiyama, so I really have to practice hard and be ready to compete at that level against those top skaters as well as international skaters."

RELATED: Ilia Malinin Powers To World Junior Title; Tatsuya Tsuboi Captures Bronze


Author: Jack Gallagher
The author is a veteran sports journalist and one of the world's foremost figure skating experts. Find articles and podcasts by Jack on his author page, here, and find him on Twitter @sportsjapan.