[ICE TIME] Shun Sato Earns Third-Place Finish at Skate America
With a solid showing at Skate America, Sato will be in the running to qualify for December's Grand Prix Final for the second straight year.
Read the full story on SportsLook - [ICE TIME] Shun Sato Earns Third-Place Finish at Skate America
Shun Sato finished third at Skate America on Saturday, October 21 in Allen, Texas, to give a youthful Japan team its only medal of the season-opening Grand Prix event.
Sato, who qualified for the GP Final in the 2022-23 season, will be in the running to make the prestigious competition again in December after his podium finish.
The 19-year-old Sato held on to third place after the short program on Friday to make the podium with winner Ilia Malinin of the United States and runner-up Kevin Aymoz of France. Malinin's winning total score was a whopping 310.47 points. Aymoz tallied 279.09, while Sato posted 247.50.
Sato put a hand down on the landing of his opening quadruple lutz in his free skate to "The Four Seasons," but recovered to hit a nice quad toe loop/double toe loop combination jump and five clean triples.
Sato Needs to Improve Spins and Steps
The Sendai native struggled on his spins and step sequence, however. Sato earned just a level two on one spin and a level three on another, while managing only a level two on his step sequence. His jumping prowess has always been evident, but if he is going to compete with the elite going forward, he is going to have to improve his spins and steps.
"I was glad to come in third," Sato stated. "But in my free skate from start to end I was looking really tired. For my next competition in Finland, I hope to be in great shape."
Sato discussed the background of how his free skate came together this season.
"I worked with Guillaume Cizeron in Canada on the choreography," Sato commented. "At first, I was nervous about it, but he was very kind and we built a beautiful program."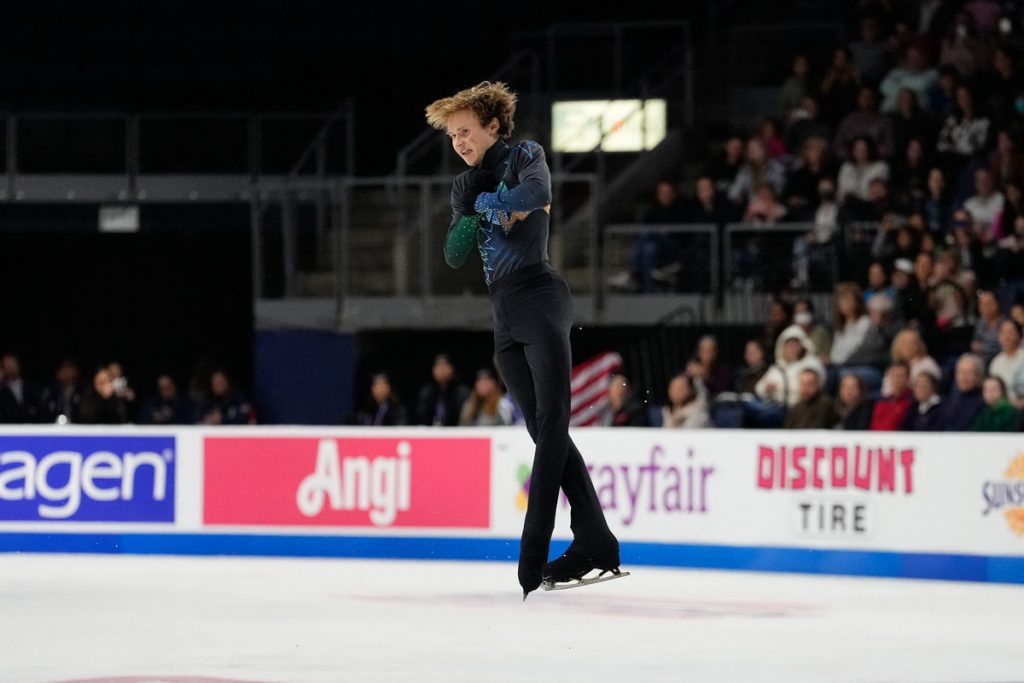 Malinin Excels at Skate America
Malinin was sublime in victory, recording a personal best in both the free skate (206.41) and total score. The 18-year-old had a clean scoresheet to the "Succession" soundtrack in his free skate that included four quads, six triples and level fours on all of his spins and step sequence.
"I was really not expecting this outcome," Malinin remarked before adding, "I'm still speechless."
Continue reading the full story on SportsLook.
RELATED:

Author: Jack Gallagher
The author is a veteran sports journalist and one of the world's foremost figure skating experts. Find articles and podcasts by Jack on his author page, and find him on X (formerly Twitter) @sportsjapan.