[ICE TIME] World Champions Shoma Uno, Kaori Sakamoto Headline Grand Prix Series
Without Yuzuru Hanyu, Nathan Chen and suspended Russian skaters, the 2022-23 Grand Prix season will have a different vibe.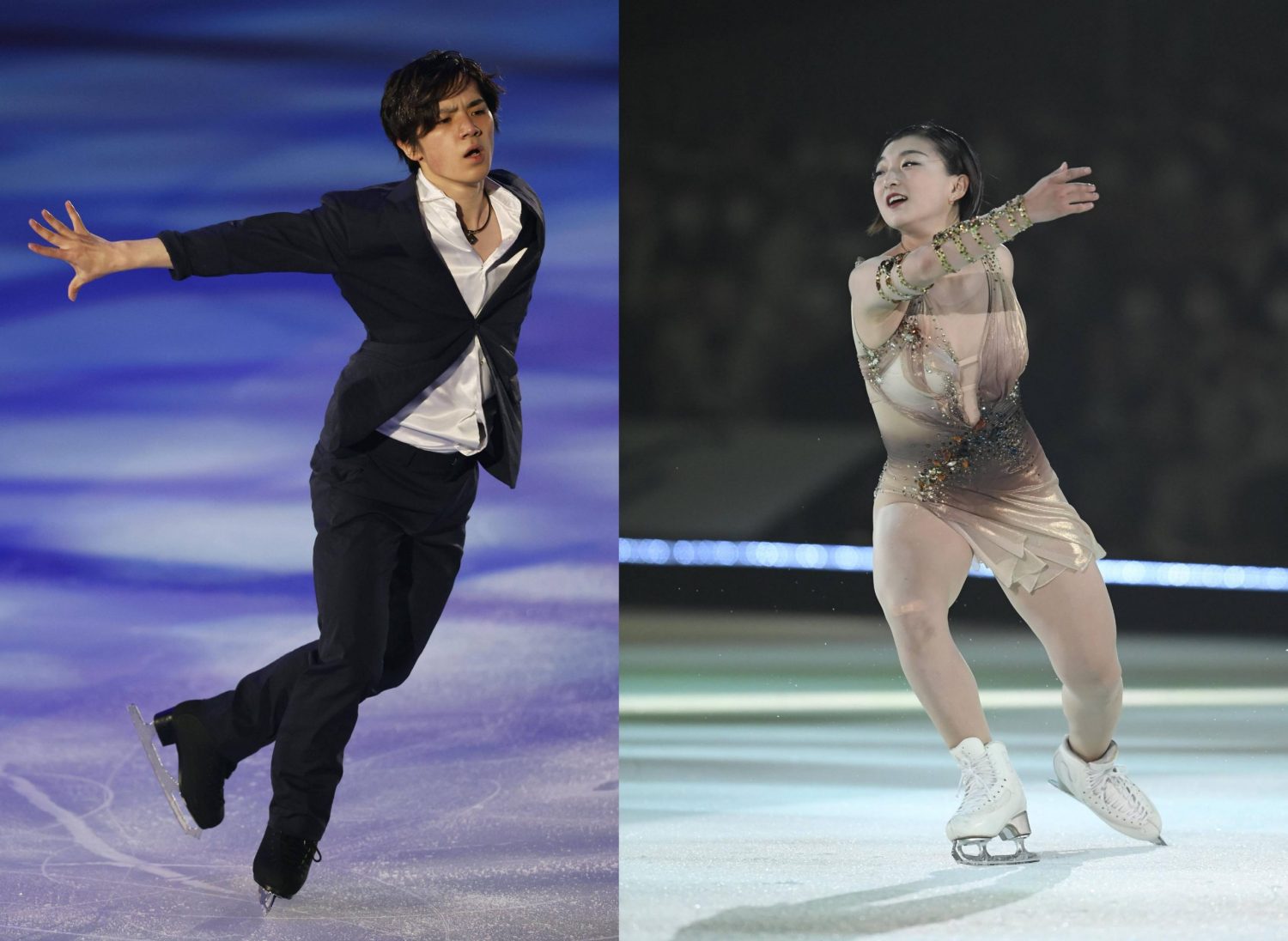 The release of the Grand Prix assignments on Friday, July 22 signaled the start of the new season. It also marks the beginning of the new four-year cycle concluding with the 2026 Olympics.
With the retirement of Yuzuru Hanyu, the absence of Olympic champion Nathan Chen and the Russian skaters suspended, this campaign's list looks much different than in years past.
Chen is taking the Grand Prix season off to concentrate on his studies at Yale, while world bronze medalist Vincent Zhou of the United States will do the same at Brown.
Beijing Olympic champion Anna Shcherbakova and silver medalist Alexandra Trusova, along with fourth-place finisher Kamila Valieva, were all prevented from entering the GP series due to the ongoing ISU ban of Russian athletes in the wake of the war in Ukraine.
Meanwhile, Olympic pairs gold medalists Wenjing Sui and Cong Han of China and Olympic ice dance champions Gabriella Papadakis and Guillaume Cizeron of France have both decided to sit out this season.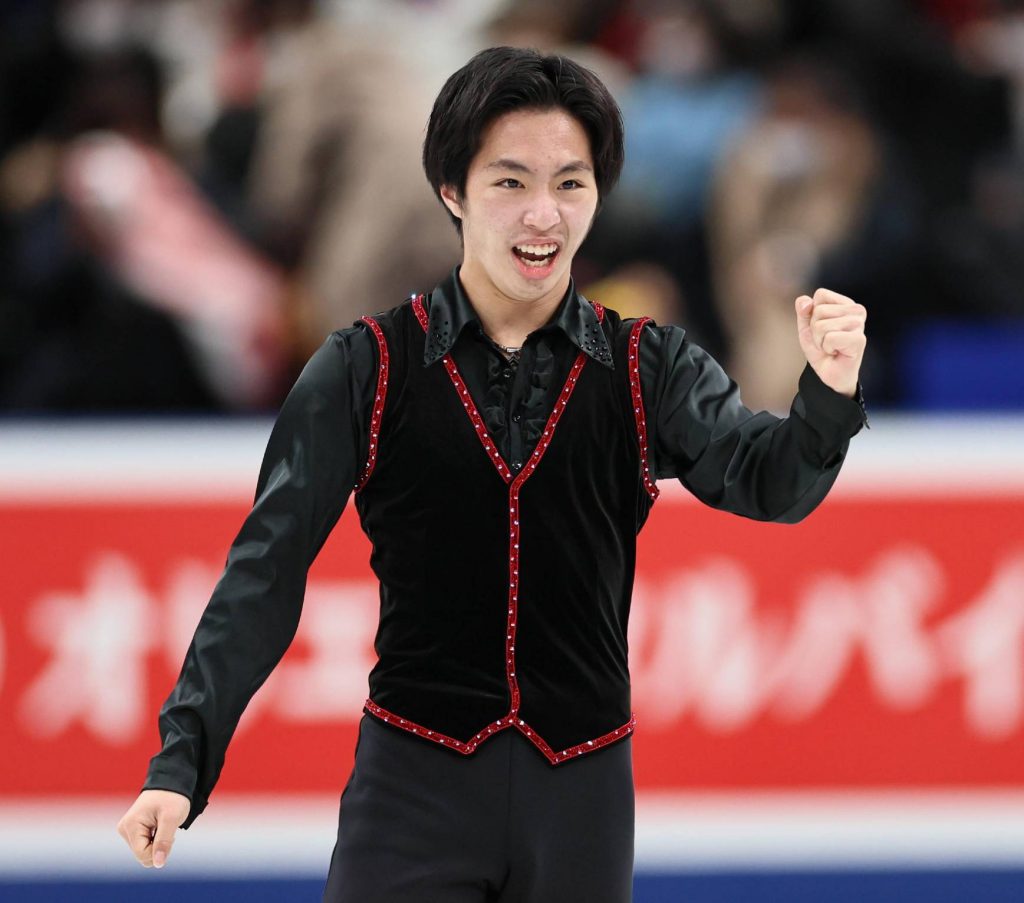 New Locales and Assignments
Two of this season's Grand Prix events will also be held in new locales, with the Grand Prix Espoo in Finland replacing the Cup of Russia, and the MK John Wilson Trophy in Sheffield, England taking over for the Cup of China.
World champion Shoma Uno has drawn Skate Canada (October 28-30) and the NHK Trophy (November 18-20) in Sapporo this season. Uno will be a heavy favorite at both events. In Hokkaido, Kazuki Tomono is entered along with American Tomoki Hiwatashi.
In Mississauga, Ontario, Uno will be joined by compatriot Kao Miura and compete against a lineup that includes China's Boyang Jin, Italy's Matteo Rizzo and American Camden Pulkinen.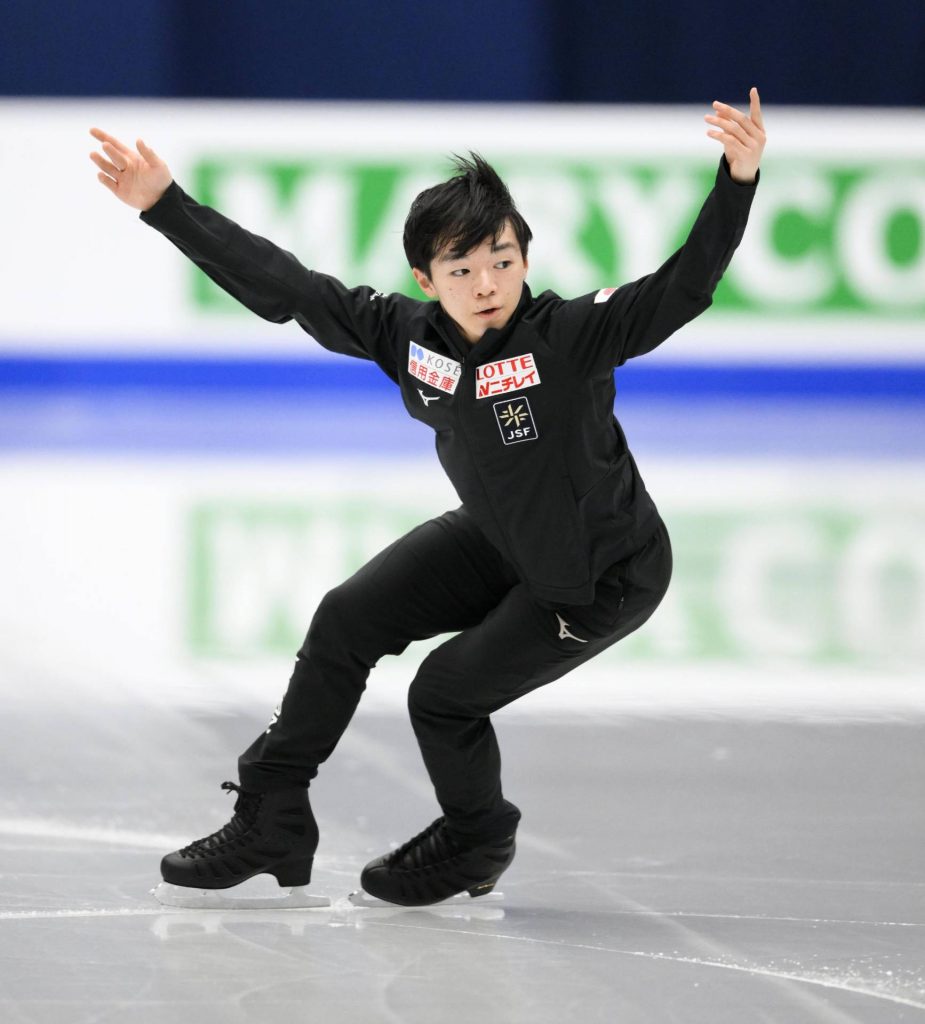 Skate America Offers Interesting Mixes
World titlist Kaori Sakamoto will take the ice at the season-opening Skate America (October 21-23) and the NHK Trophy. Rino Matsuike, who is coming off a disappointing season, is also entered for the event in Norwood, Massachusetts, where other prominent skaters will include world junior champion Isabeau Levito and South Korea's Haein Lee.
Beijing Olympic silver medalist Yuma Kagiyama is set for Skate America and the Grand Prix de France (November 4-6). Skate America should provide for an intriguing competition, as Kagiyama will take on world junior titlist Ilia Malinin, as well as teammate Sena Miyake, South Korea's Junhwan Cha and Italy's Daniel Grassl.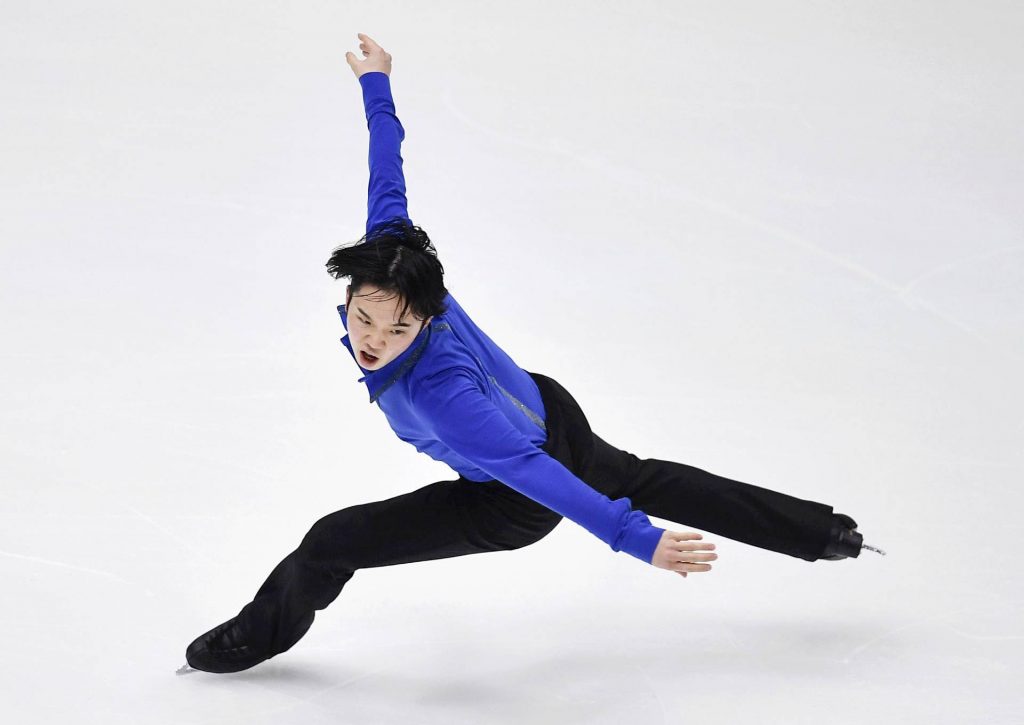 Skate Canada and Grand Prix de France
In Angers, France, Kagiyama will go up against compatriots Tomono and Sota Yamamoto as well as the host country's Kevin Aymoz.
Two-time national champion Rika Kihira, who missed last season due to a right ankle injury, is slated to compete at Skate Canada and Grand Prix Espoo (November 25-27). Wakaba Higuchi and Yuhana Yokoi will join Kihira in Canada where the roster will include South Korea's Young You and Eunsoo Lim.
A strong showing by Yokoi in Ontario could earn her the as yet unassigned host nation spot for the NHK Trophy. The 22-year-old Yokoi expressed surprise at her selection after struggling last season.
"Realistically, based on the results of last season, it made me think that my name would not appear, I wouldn't mind it," Yokoi wrote on Twitter. "However, I also thought that maybe [there was a chance]..."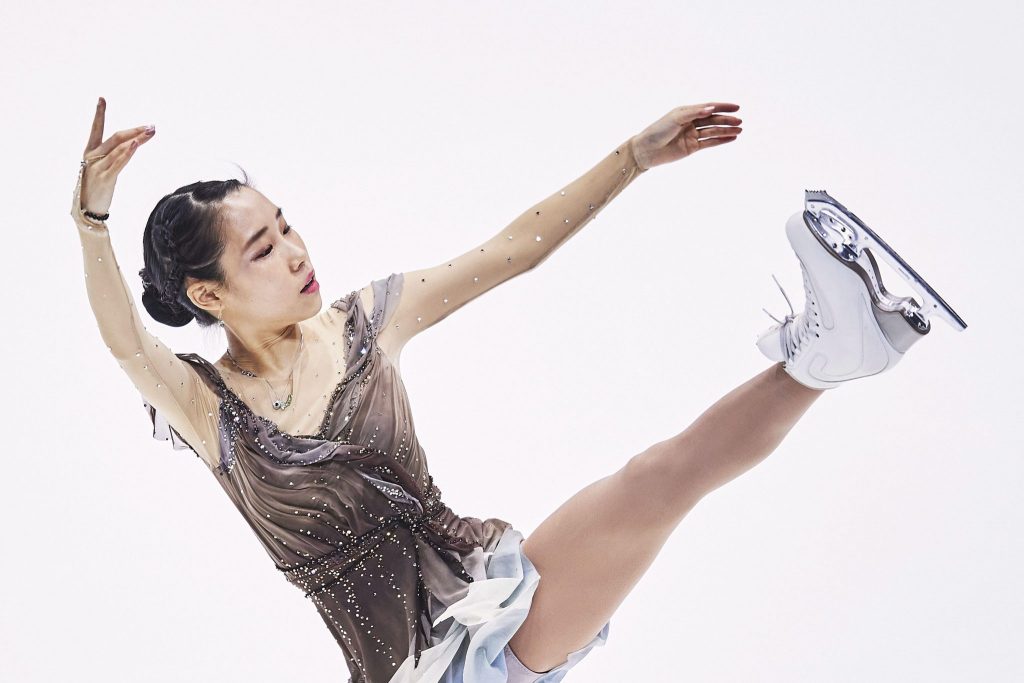 In Espoo, Finland, Kihira will pull on the boots against teammates Mana Kawabe and Mai Mihara. Two-time US champion Bradie Tennell and world silver medalist Loena Hendrickx of Belgium.
Higuchi's second assignment will be the NHK Trophy, while Kawabe will start her GP season in France where Matsuike and GP debutante Rion Sumiyoshi have been slotted it. Hendrickx and Lee will also make the trip to Angers.

Competing in Britain
Mihara will be the Hinomaru's lone female skater in Sheffield (November 11-13) and will battle Levito, Tennell and You there.
Shun Sato, Koshiro Shimada and world junior bronze medalist Tatsuya Tsuboi will also travel to England and vie for the title with Georgia's Morisi Kvitelsashvili and Grassl.
Lucas Tsuyoshi Honda has been tapped for the Grand Prix Espoo along with Sato and Tsuboi. The trio will face formidable foes in Malinin and Pulkinen.

Pairs Competition
World silver pairs medalists Riku Miura and Ryuichi Kihara, one of the surprises of last season, have drawn Skate Canada and the NHK Trophy.
Beijing Olympic ice dancers Misato Komatsubara and Tim Koleto, who are based in Montreal, will compete at Skate Canada and likely get a second assignment at the NHK Trophy.
The team of Kana Muramoto and Daisuke Takahashi are confirmed for both Skate America and the NHK Trophy. Muramoto and Takahashi will take on world champions Alexa Knierim and Brandon Frazier of the US at Skate America.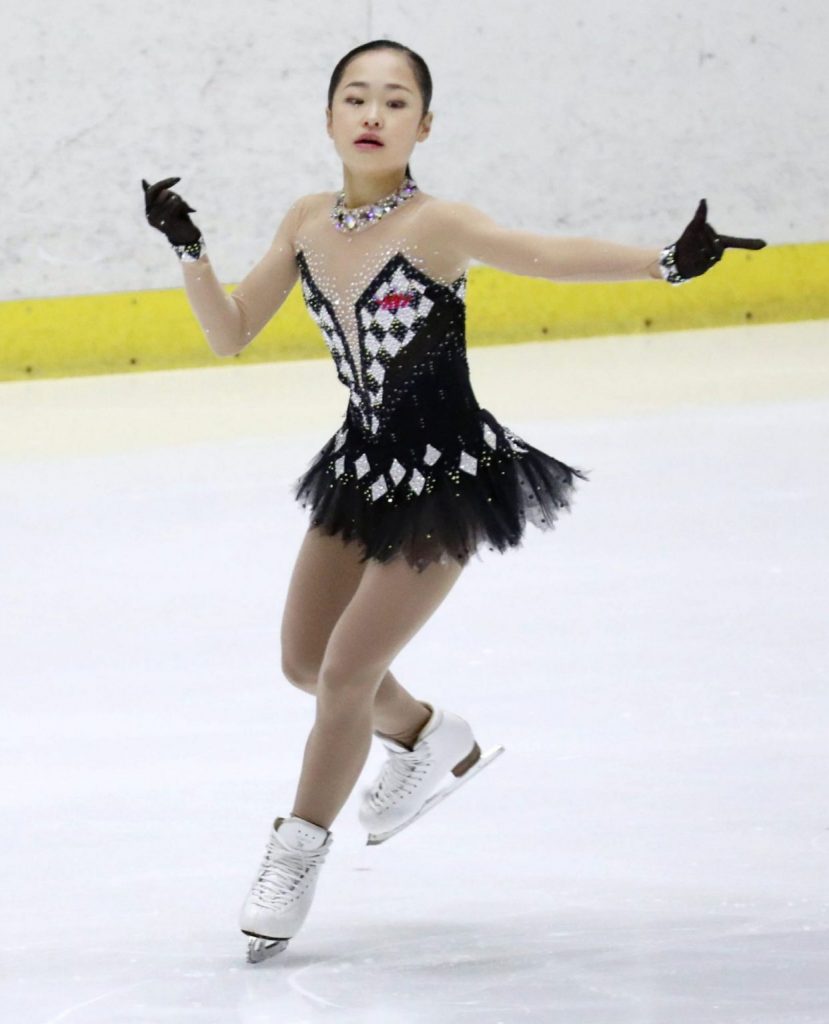 Shimada Invited to Train with Senior Skaters
The Japan Skating Federation held its annual camp for senior skaters earlier this month in Karuizawa, Nagano Prefecture. Japan junior champion Mao Shimada was invited to train with her elders and spoke about what taking the ice with them was like.
"It's hard to experience training camp with seniors," the 13-year-old Shimada remarked. "I'm glad to have a chance. I don't do [a new jump], but this season I want to put in both [a triple] axel and quad in the free skate."
Shimada lost a chance to participate in the 2026 Olympics when the ISU increased the age limit rules beginning next season. Skaters will have to be 17 by July 1, 2025 to compete in Milan. Shimada was born on October 30, 2008.
When it was pointed out that her namesake Mao Asada missed out on the 2006 Olympics due to an age rule, Shimada had a great reply.
"Mao also had good results at the next Olympics (silver medal at the 2010 Vancouver Games), so I wish I could do that as well," Shimada stated.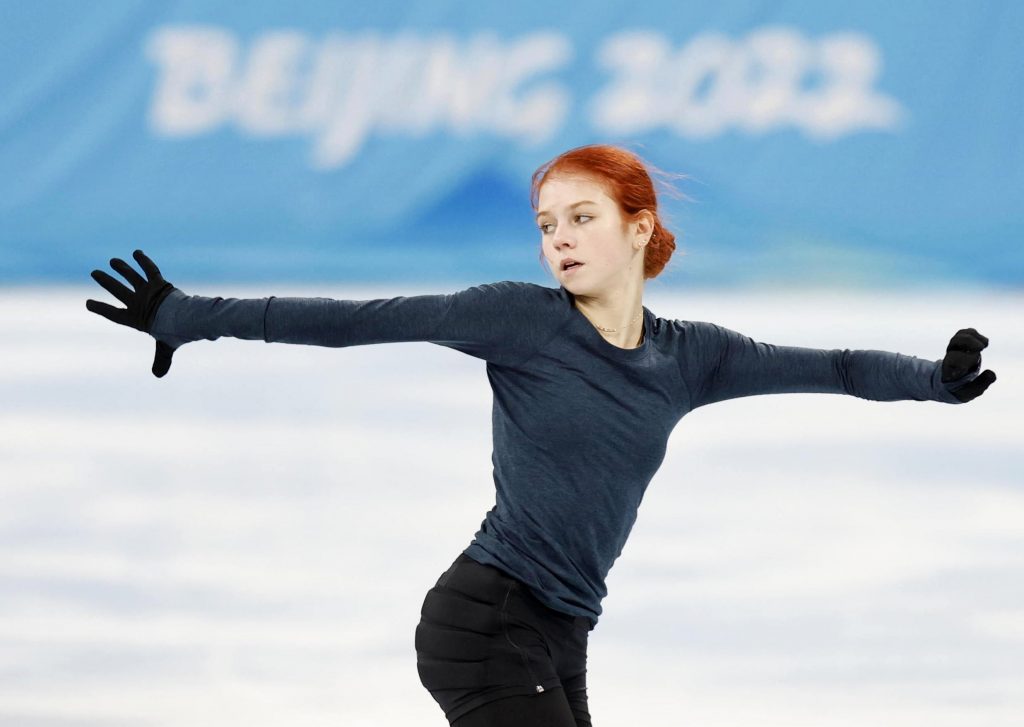 More Controversy for Russia
Alexandra Trusova was scheduled to conduct a master class in Sweden next month that was to be sponsored by sporting goods store LOOP SPORT and a Stockholm skating club. The event was set for August 27-28 until it was abruptly canceled on Friday under pressure from the Swedish federation.
In a statement that was translated and posted on fs-gossips.com, the federation wrote to organizer and sports association Djugardens IF, "Cancel your planned activity Master Class 27-28 August 2022 in Husby ice rink with Russian figure skater Alexandra Trusova because it goes against the foundation of the association's values and risks seriously damaging Swedish figure skating."
Predictable outrage from Russia quickly followed the cancellation.
Legendary coach Tatiana Tarasova didn't pull any punches with her analysis to Match TV, according to a translation posted on fs-gossips.com.
"In my opinion, this decision was made by the ISU, not the Swedish federation," Tarasova stated. "I think they put pressure on the Swedes.
"The Swedes received a call from the international federation, saying that there should be no Russian athletes, that they would not participate in any competitions, and therefore, probably, they also can't teach."
Renat Laishev, the director general of Trusova's club Sambo-70 in Moscow, blasted the move.
"The situation with the cancellation of Sasha Trusova's master class in Stockholm once again emphasizes that there are reasonable and understanding people who are for the preservation of the life of Russian sports, culture, and so on, but there is lawlessness, lack of culture, cowardice, which are now manifesting everywhere," Laishev commented to Match TV.
"This gang of dumb-headed leaders, which has now come in the West, is spoiling lives," Laishev added.
Ice Time wonders about the wisdom of this decision. It is one thing to ban Russian athletes from international competition, quite another to prevent young skaters in another country from learning from one of the top skaters in the world in a private endeavor.

Author: Jack Gallagher
The author is a veteran sports journalist and one of the world's foremost figure skating experts. Find articles and podcasts by Jack on his author page, here, and find him on Twitter @sportsjapan.