[ICE TIME] Yoshida, Nakamura and Kataise Claim Medals in Italy to Earn JGP Final Berths
Japanese skaters secured half of the combined 12 total spots for the men's and women's singles competitions for December's JGP Final in Turin.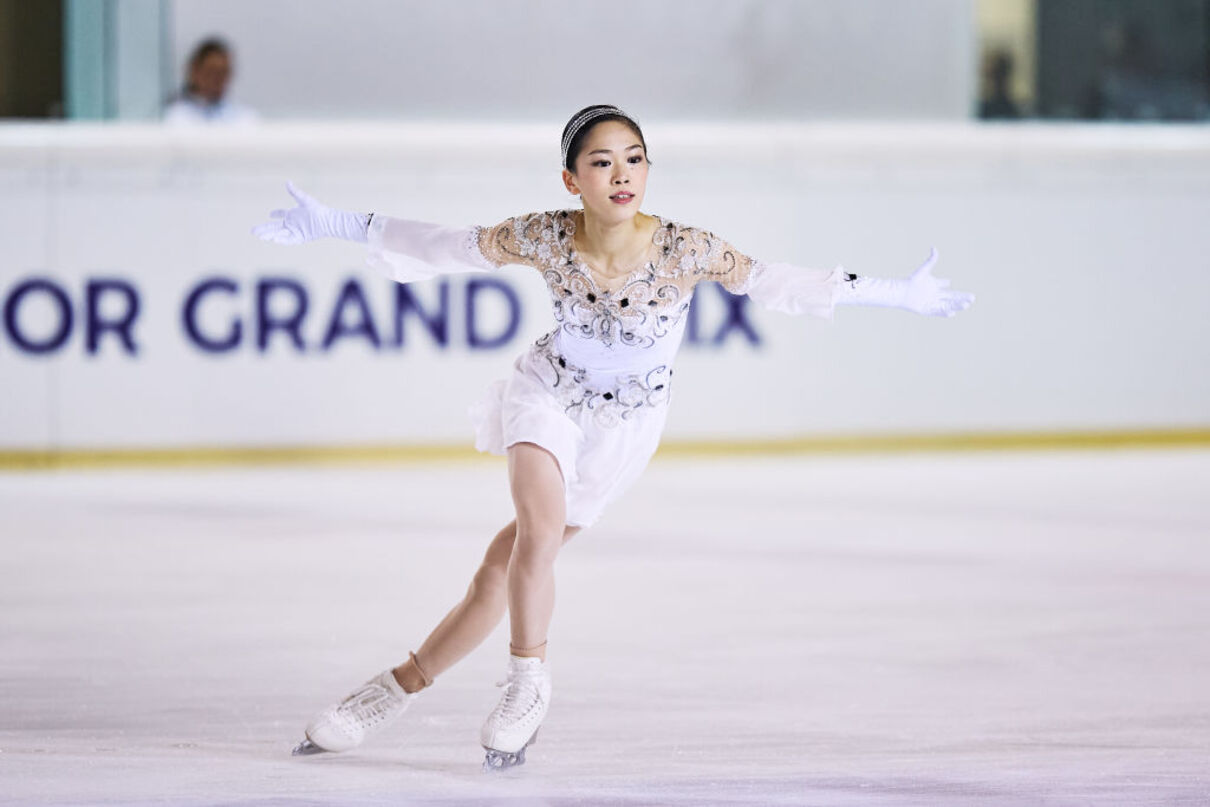 This article first appeared on SportsLook, JAPAN Forward's dedicated sports website.
Japan concluded its highly successful Junior Grand Prix campaign by taking half of the singles medals at the last JGP of the regular season in Egna, Italy, over the weekend of October 14-16.
Hana Yoshida won the women's title, while Shunsuke Nakamura and Takeru Kataise placed second and third in the men's event at Wurth Arena.
Yoshida scored a solid victory with a total score of 208.31 points on Saturday, ahead of South Korea's Chaeyeon Kim, who was second at 203.94. Georgia's Inga Gurgenidze was third on 190.52.
Mone Chiba, who was third after the short program, had to settle for fourth with 185.73.
Nakamura, who won the season-opening JGP in Courchevel, France, lost by the narrowest of margins to Lucas Broussard of the United States on Saturday. Broussard was victorious with a total tally of 211.14 to edge out Nakamura, who had 211.01. Kataise joined Nakamura on the podium with a score of 201.35.
Yoshida qualified for the JGP Final in Turin, Italy, in December with her triumph, while Nakamura and Kataise also earned berths in the prestigious competition by virtue of their finishes in Egna.
Read the full story on SportsLook.


Author: Jack Gallagher
The author is a veteran sports journalist and one of the world's foremost figure skating experts. Find articles and podcasts by Jack on his author page, here, and find him on Twitter @sportsjapan.