Ichiro Suzuki: 'The Sultan of Slap' Returns to Seattle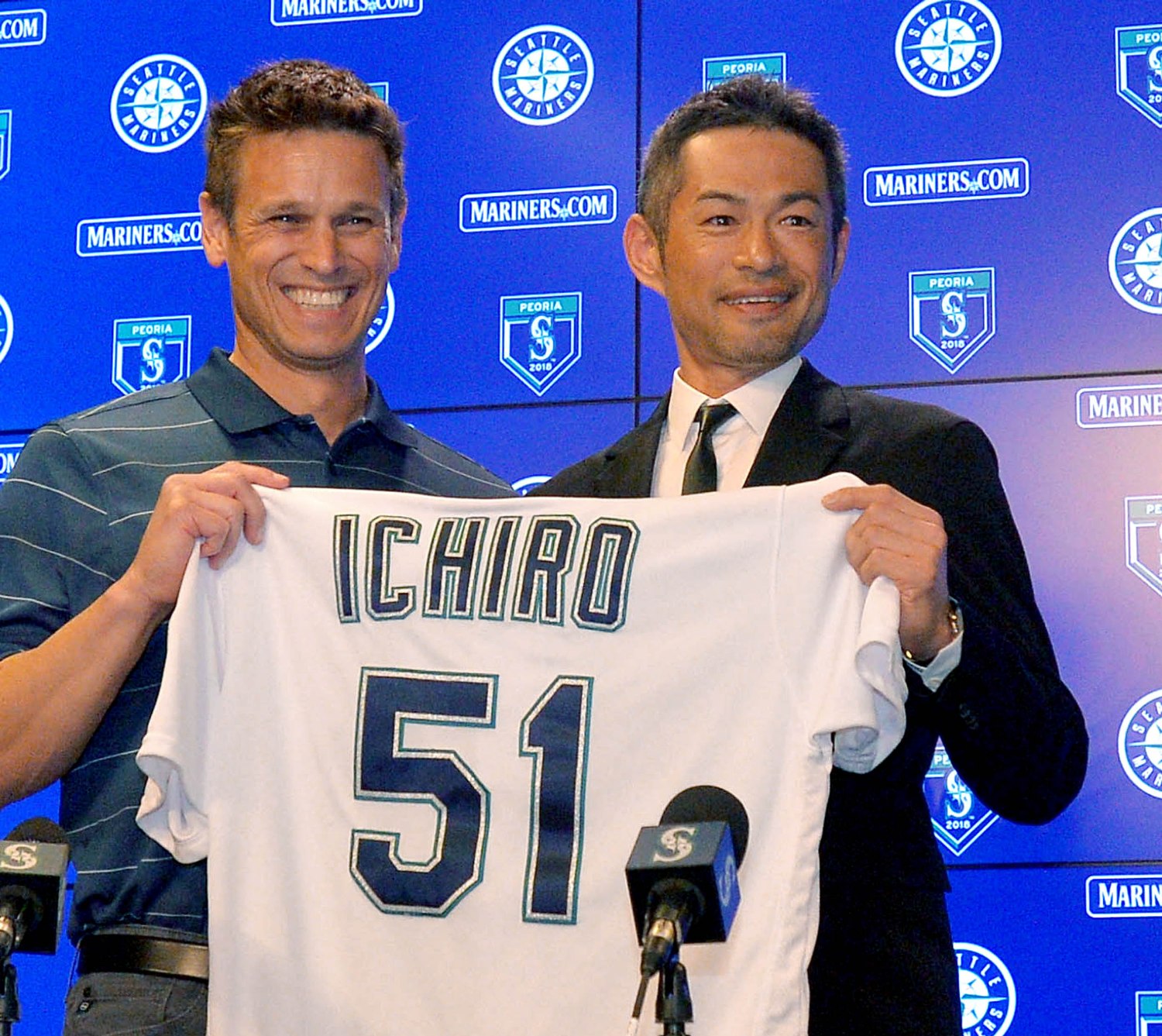 It's official!
After considerable speculation, it's confirmed that Ichiro Suzuki, 44, will be returning to the Seattle Mariners on a one-year deal. The prolific hitting legend spent 11 major league seasons in the Pacific Northwest—from 2001 to 2012—before he was traded to the New York Yankees, and later the Miami Marlins.
During his time in Seattle, Ichiro collected 2,533 hits, including 262 in 2004, setting an all-time-record for hits in that season. He also earned American League Rookie of the Year and MVP in 2001, after winning the first of his two batting titles with a .350 average.
Ichiro is the Major League Baseball (MLB) active leader with 3,080 career hits. When combined with 1,278 additional hits during his nine seasons with Orix BlueWave in Japan, Ichiro is one of just nine players with more than 4,000 hits as a professional.
He stated that his goal is to continue playing in the majors until he is at least 50.
"I think everybody hears I want to play until I'm 50," Ichiro said on March 7 during a press conference. "I want to make sure everybody understands I always say, at least 50. I want to make sure everybody understands that."
The acquisition comes alongside concerns about depth in the outfield for the Mariners, after Ben Gamel strained his oblique muscle recently and will be sidelined for at least one month. In addition, Mitch Haniger is dealing with a hand injury, while Guillermo Heredia is recovering from an off-season shoulder injury.
Mariners general manager Jerry Dipoto acknowledged this during the press conference: "As soon as we got to the point we realized our major-league club was going to be deficient and we needed a little bit of help, we reached out to Ichiro. This dates back probably close to a week, five, six days ago, where we reached out, and it did not take long to put a deal together that brought Ichiro back home."
Dipoto added: "The addition of Ichiro gives our team another versatile and athletic outfielder. His incredible work ethic, preparation, and focus will enhance our environment in many ways. He's truly one of the great players in the history of the game and his unquestionable presence is a valuable addition, both on the field and in the clubhouse. We're very glad to bring him back home."
There is no questioning Ichiro's history with Seattle. Dubbed "the Sultan of Slap" for his unique hitting style, Ichiro ranks first in Mariners' history in hits (2,533), batting average (.322), at-bats (7,858), triples (79), and stolen bases (438).
That being said, many question whether the aging player will continue to prove himself a valuable asset. Not having played 150 games or more since 2013, Ichiro is averaging considerably less when compared to his original stint with the Mariners.
However, if other players in the MLB overcame such age-related challenges, Ichiro can undoubtedly continue to electrify audiences both in the United States and in Japan—despite currently being the oldest active player.